JohnBosco: Misinterpreted Racial Insensitivity In Africa.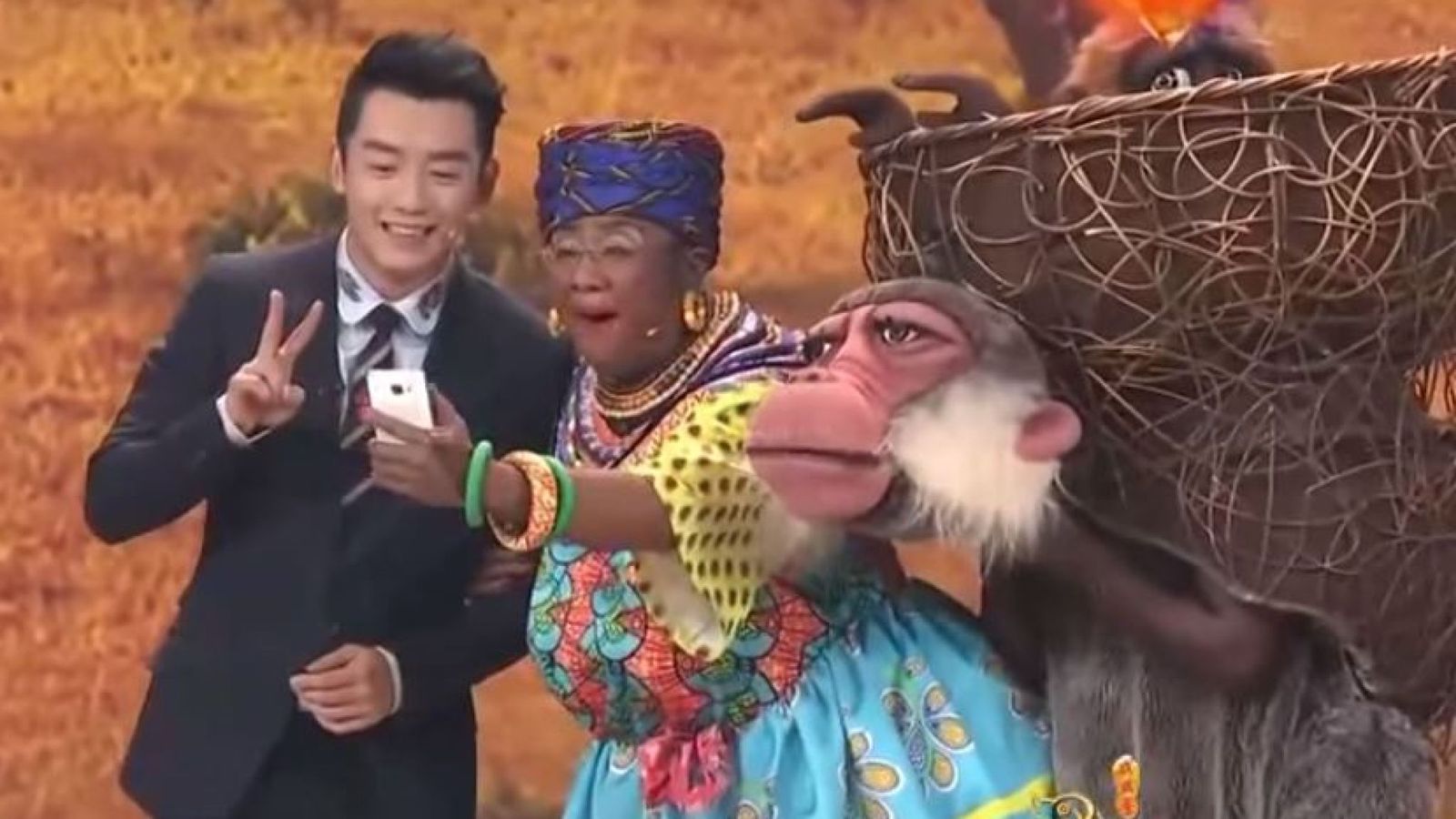 Monkey Stereotype
Charles Darwin's Biological idea on Evolution of Man was theory, if it would have been authenticated, it would be principle. This is why 200 years after the birth of Charles Darwin, his theory of evolution still clashes with the creationist beliefs of some organized religions. For him personally, it meant the end of his belief in creation by God.
Charles Darwin thought his own theory was "grievously hypothetical" and gave emotional content to his doubts when he said, "The eye to this day gives me a cold shudder." To think the eye had evolved by natural selection, Darwin said, "seems, I freely confess, absurd in the highest possible degree." But he thought of the same about something as simple as a peacock's feather, which, he said, "makes me sick".
INCIDENCES
1. South Africa's H&M became a victim in a racism scandal after an advertisement showing a black child model wearing a hoodie written "coolest monkey in the jungle" posted to the clothing chain's online website.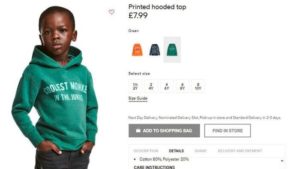 The problem was not the writing in the jumper but a black kid in the jumper.
In 2015, the same company H &M came under criticism from a social media user for not featuring black models following the opening of their stores in South Africa. The company's response via Twitter implied that white models were featured to create a 'positive image'
2. Chinese 'The Spring Festival' which is a time to honour family ties, friendships and acquaintances turned sour racial rebuke from around the world.
That was what producers of the Annual Spring Festival Gala on China's Central Television (CCTV) probably had in mind when they agreed to include a Comedy Skit about the growing ties between China and African countries called "Celebrating Together" (同喜同乐).
They're cultural artefacts that speak to domestic audiences and as such they're refferd to as "Main Melody" a concept often attributed to China's President in the 1990s, Jiang Zemin.
When these cultural artefacts are relevantly used and not as a tool of constant and intentional abuse, discrimination is where we ought to blow the whistle.
Below is the clip during the event.
3. The Inkhosi Albert Luthuli International Convention Centre in Durban, South Africa ready for The continent's largest tourism trade fair, Africa's Travel Indaba.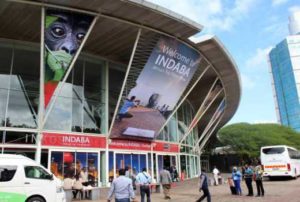 You can see a monkey portrait which 'is Racial' and since it's perceived to be racial, i expected South Africa's EFF and Activists to storm the centre and take down the banners and authorities to deal with the Event organizers. This would absolutely not happen when the Organizers are Africans themselves and since it was cultural exhibition and if i'm wrong, " How often do we get frustrated when fellow Africans use Monkey or Ape –Simians gestures or images?"
4. "So I was playing a game of Halo: Reach today with me and a couple friends earlier today. It was one of those game where only me and my friend had our mics plugged in so the match was silent. Then we piled into a Warthog and while we driving along I tell him to turn right he turns left and we got killed. I called him a "Stupid Monkey". Before we even spawned at least two guys plugged in their mics and something to the effect of "You racist motherfucker!". I quickly asked what the hell I said that offended them so much they felt the need to reach over and plug their mics to attempt in intimidate me. They said I can't go onto the internet and start calling people "monkeys", WHAT?!?!. I grew up in West Virginia and have family in Virginia, I've heard every racial slur in the book and monkey is not in cards. Racism in America is such a pathetic thing, I believe the true racist are the people that accuse others of being one. EDIT: I have no idea why this is indented."— Courtesy from Giant Bomb Forum.
What It Is.
My problem is slur and turmoil caused when it comes to African culture display, the fact remains: Africa is the cradle of mankind, Africa is the cradle of Simians, Africa is Epic in it's own way, Africa itself is a Zoo. Did this made Barack Obama not to become President of United States of America World Super power? Did it make Lupita Nyong'o not to win Oscars? Did it make the Late Professor Wangari Maathai not to win Nobel Peace Prize? So many Africans are rising to the bar because they've encountered such frustrations and have smartly overcome them.
It has not always been of Monkey images but also now eating of banana in public space can easily spark racial allegations when actually banana is a fruit and edible food. This is too much exaggeration on racial sensitivity. On the other hand, banana is sexually-related  as it symbolises a part of male reproductive organ (Penis) "Phallos" . Sorry for use of that language but that's it!
Despite marketing agencies who have become the site of libido and persistent victim of Racial insensitive adverts, we too have become petty. We Africans are so much into Western Culture and perhaps if it was a crime, majority would be victims of the crime and that's the West Culture. Africans too have cultures, some of which we've more often felt demeaning and downgrading because of perception and guilt. And the problem should be if these 'chocking' cultures turns violent, if they're bringing about  inequality or other social injustices but if not then let them be.
Africa is the origin of resources, it's a pride. The West only advances these resources. Perhaps deep rooted radicalization in Africans by Anti-Racist activists and Institutions who though are in the right track, have spilled the beans.
What Shall End Racism.
For Global end of racism, it must begin in Africa itself and measures to be taken is; we must straight away learn how to survive and live without Western Financial aids, Grants or Funds. Show  genuinely extreme Independency and that 'We can do without your aid' then do business as tycoons on the same level. This can create boundary with respect and of respect, abandon monotony of parasitism(aids) and build up Mutualism. When that time come, we will be better of and respect will be on board, racism on basis of Superiority and Inferiority will be history. After all, Money and Materialistic Wealth is the root of these evil.
---
Kenya Insights allows guest blogging, if you want to be published on Kenya's most authoritative and accurate blog, have an expose, news, story angles, human interest stories, drop us an email on tips.kenyainsights@gmail.com or via Telegram
---
King Kaka Is The First Kenyan Musician To Grace The Red Carpet At Cannes Film Festival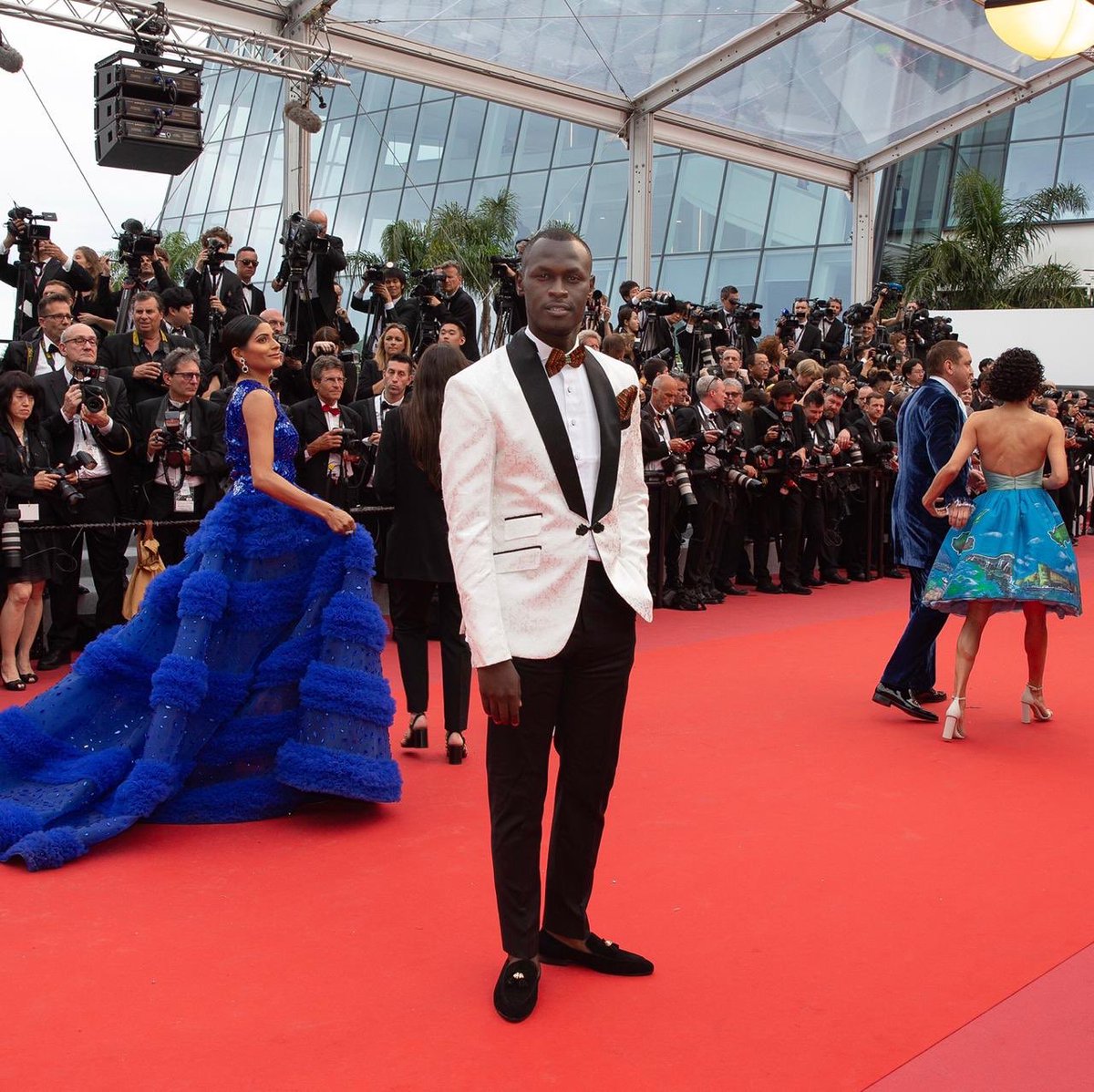 King Kaka of the famous Kaka Empire has hit the international stages again and this time around carrying the flag of our country to greater heights.
King Kaka was featured in these year's Cannes Film Festivals in France.
French Riviera is where some of the world's most prominent executive Directors premiere their films and any other productions.
Cannes film festivals also give a platform for critics of a film to express their disgrace at the same time rewarding the best film production and the executives behind it.
The Cannes also has Red Carpet sessions. This is where celebrities' flaunt their luxurious dresses and expensive jewelries.
Kenya's King Kaka was the first ever Kenyan to premier on the 72nd annual Cannes Film Festivals.
King Kaka shared the joyous moment of him on red carpet in France via this tweet
A Kenyan in Cannes.
History is made. First Kenyan musician to grace the red carpet in 72years.#CannesFilmFestival#RemyMartin #RemyMartinXO #Cannes2019 #RemyMartinKe #Cognac#kakaempireisthelifestyle #eastlandoroyalty @remymartin pic.twitter.com/jPbLO4HvtG

— KING KAKA (@RabbitTheKing) May 15, 2019
---
Kenya Insights allows guest blogging, if you want to be published on Kenya's most authoritative and accurate blog, have an expose, news, story angles, human interest stories, drop us an email on tips.kenyainsights@gmail.com or via Telegram
---
Origin Of The Phrase Wamlambez Wamnyonyez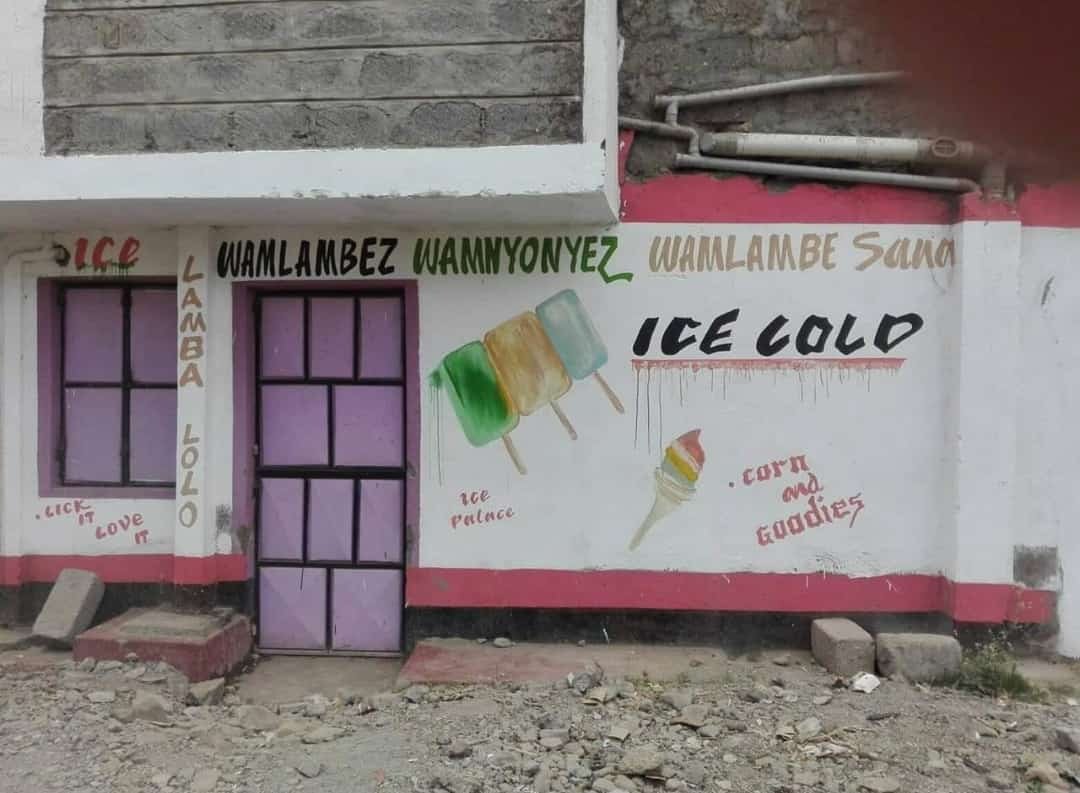 Majority, if not all of you have already heard of the Phrase 'wamlambez wamnyonyez'.
Some of you have used the phrase  to mean something totally different from what it originally meant.
Wamlambez wamnyonyez' has been used on the lips of every Nairobian youths.
The biggest sheng speakers community is located in Kenya's capital- Nairobi.
The biggest sheng speakers know 'wamlambez wamnyonyez' in a sexual meaning portrayed in this sheng rap song…
WAMLAMBEZ- Miracle Boy,Shalkido,Masilver,Lexxy Yung, Qoqosjuma.
The youths in the City under the sun have produced the 'wamlambez wmnyonyez' songs- which loosely means 'licking and sucking.'
But the real origin of 'Wamlambez Wamnyonyez' is an old ice cream shop in Eastlands, Nairobi.
The ice cream shop started operating in 1990 under the name- Ice-cream CONEnection.
(Tweet pic courtesy  @Kianangih)
The ice vendor store changed its name in 2018 to the now popular phrase WAMLAMBEZ WAMNYONYEZ.
They were operating under a business tag, Lamba lolo. Another Nairobi's popular phrase.
Sheng speakers, now you know the original meaning of wamlambez wamnyonyez. And for those who had no idea of the phrase~ Now you have the insights
---
Kenya Insights allows guest blogging, if you want to be published on Kenya's most authoritative and accurate blog, have an expose, news, story angles, human interest stories, drop us an email on tips.kenyainsights@gmail.com or via Telegram
---
Wanuri: Rafiki Was Successful Because Of Kenyans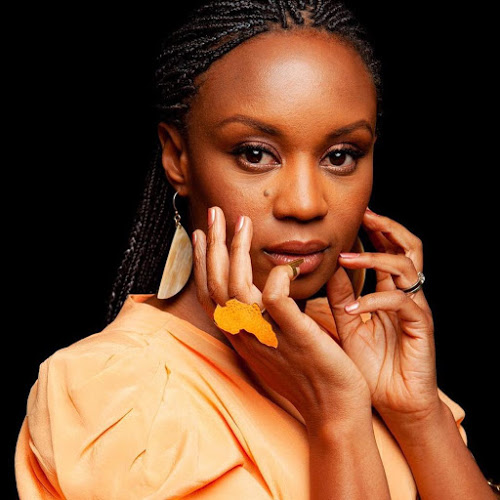 Kenyan Filmmaker Wanuri Kahiu  blasts the Start news paper over a fake article against her film 'Rafiki'.
Rafiki is a love story of two teenage girls who develop a romance that's opposed by their families and community.
Wanuri, has expressed her disgrace through her twitter account calling out the Star Newspaper site.
Rafiki, was banned in Kenya by government watchdog KFCB. The film classification board had alleged that the movie's depiction of homosexuality runs contrary to the laws and the culture of Kenya.
Wanuri has said that Kenyans showed her love and watched her movie despite the ban.
Wanuri says during the seven days the film was screened in Kenya, some people opened up to her.
"Many people came to me and told me they saw themselves in the movie because they had lived in denial for so long," she said while on a TV interview.
Wanuri has thanked Kenyan viewers and subscribers who believe in her fights to express what affects the audience without following regulations from the authorities.
Also read:Chinese Wild Foods Take-over
The director and Rafiki film creator also called off the Star for creating fake quotes of her from unknown interviews. She said she won't accept any interviews with the Star newspaper after faking her up and tagging her on unverified quotes.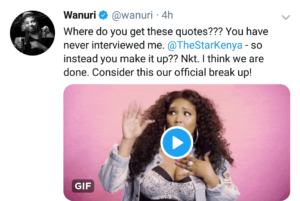 While Rafiki remains banned,  Wanuri Kahiu says the movie is still getting abundant views and love from the local audience.
---
Kenya Insights allows guest blogging, if you want to be published on Kenya's most authoritative and accurate blog, have an expose, news, story angles, human interest stories, drop us an email on tips.kenyainsights@gmail.com or via Telegram
---