Dear Eric Omondi Please Read This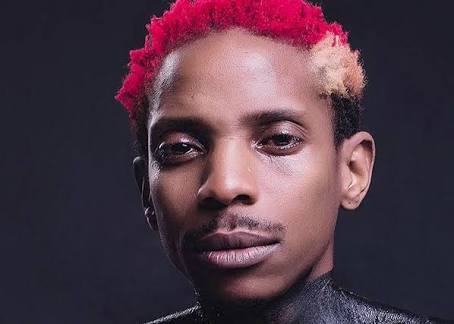 Hawayuu Eric Omondi, long-time since we last talked, scrap that, since this letter is all about honesty I won't even lie coz I've never met you at least since you burst into fame. You might not know me or maybe you've heard about me but that's not really important for now. Growing up in Kisumu, you were my neighbor, we stayed at Robert Ouko Junior and you senior, we weren't boys like that so we were never a clique as I was with likes of Funkiss you know him. I'm saying this to tell you that I've watched you grow in this industry.
I've watched you grow from a tiny built comedian who positioned himself in the industry and placed himself top in the list, you started off with Churchill and being an ambitious man, you even went ahead to start your own show was it called Hawayuni? Whatever the name. Though it would, later on, die a natural death, it showed your character, you dared to dream and lived it. An idea that remains just that is a wastage of intellectualism, I'm not saying you're one, I'm just saying you took your chances.
I've watched you grow from a mere comedian on weekly gigs with Churchill to a big brand that corporates line up to book. You've inspired a generation and made many cash in on their talents. Eric, I've seen you grow from a funny man to a plainly boring comedian. It is normal in any industry, we have our high and low points, I'm telling you things your friends won't coz they're leeching off you so they'll clap on your cough saying it's funny.
I've watched you grow from a top funny comedian to a top ranking mediocre comic. Like many other of Kenyan comedians, you've refused to diversify your content, you're still stuck in the same tribal jokes, mimics and a list of stale jokes we've been getting for over a decade, our tongues became numb, we can't feel them anymore.
I've seen you shift from television comedy to being one of the most viewed and most popular digital content creators, from Instagram, YouTube, Facebook, Twitter you name it, you've been a master and most sought after by brands. You know there's there's popular African saying that before the gods destroy you they first make you mad. You might not see it yet, your friends might not tell you even if they're seeing it but man you're losing it.
One thing I have to give it to you is your mastery of courting attention, you somehow find ways to have people talking about you, that's why the other day you stuffed your pants with giant pawpaw to show how big your balls are, unsuspecting, we all talked about your big balls only to, later on, realize you were advertising Bonfire Adventures, that was a good one. You even 'bought' your girlfriend a Mercedes on Valentine's eish omera,pesa otas, you made many men in this town who couldn't afford gifts in this town in this economy get weird looks from their women. Again we talked in envy only to be slapped with the reality that you were merely advertising for a Car yard. Remember when you welcomed your girlfriend back home with a billboard of her erected along Mombasa only to realize later it was a Startimes advert? Man, you're smart when it comes to viral marketing undoubtedly.
Too much of something is dangerous, this isn't just a by the way saying. I know that the more buzz you create, the greater your chances of success on pitching ideas to brands, you're the man running the show, you're the publicity master, you're the man with the views everywhere, a turn on to brands seeking bigger reach. The latest stint that you've pulled is a perfect example of attention seeking gone wrong, if your jokes have been dry, you've now found a flooded river to swim in.
I know for a fact that these clips of you swimming naked with young boys in Turkana weren't leaked but you released them yourselves for attention and attention you got, so much that now a good number of brands are holding crisis meetings to review on their contracts with you. NGOs concerned with children rights are also looking into how they can milk dry this opportune scandal. Your haters are celebrating some even threw a party of the year last night reading from harsh criticism online. I know you're also seeking the publicity to maximum for your 60,000 Kasarani solo show,careful man, a small mistake and not even 6 people will show up other than production crew.
You see I understand where you come from, in the village, bathing naked in the river with other men and boys is something normal in fact its still happening but given culture diversity, other people couldn't see it that's why you've even heard of paedophilia allegations yet we grew doing these things without such suspicions. Civilizations have killed a lot of traditions but this is not an anthropology or social science class so I'll leave it at that. Most of us Nilotes weren't really offended by the video our the only problem is you filmed and subjected the kids to indecent exposure but others who don't relate to the culture were justified to set fire on you. It's a wake-up call that you have a multicultural audience and therefore must factor in both.
You've made enough money in this industry and probably won't be getting broke anytime soon, nothing is really permanent. We've had comedians come and go what really matters is the legacy that you leave. What do you want to be remembered for, the artist who did the most ratchet stuff in town for brand deals and just that? I was talking about comedians utilizing their stages for social good.
There's more to this life than just making money that's why I recommended for Kenyan comedian to watch and learn from American comedians who've turned comedy into a social activism platform. Watch Dave Chapelle, Chris Rock, Katt Williams just but a few of them who're relatable. In their skits, they inform and empower. They don't just make people laugh, they use the opportunity address social injustices like extrajudicial killings of the black community, racism. In Kenya we have corruption, unemployment amongst many other problems, you have the stage, get creative, start being politically conscious. It's not just you Eric, all comedians need to wake up from mediocrity.
When your flag is flying so high, it is easy to dismiss criticism as jealousy but again the gap is thin but here's the thing, everything happens for a reason and I think this latest fuckup was meant to be your comeback. Well, they say all publicity is good publicity but not this time bro. You went too far and touched a sensitive nerve, women and children are so sensitive they can destroy you. Has it happened to you that people will never look at you in the same way again? Has it occurred to you that some parents will be uncomfortable having you around their kids with assumptions of paedophilia? Do you know how however how well dressed you're we can still picture your bare black buttocks? Consequences of indecent exposure that you've adopted as your market strategy might as well be your undoing.
Pray to your God that this publicity doesn't translate to you losing deals and brands running away for the sake of their reputation. Talking of which, reputation is everything in this town, don't get over excited with traffic that you and up losing yourself and damaging your brand that you've struggled to make. Look at Hollywood, sexual scandals have had many respected and big producers lose everything, doesn't this scare you or you think you're immune? The audience is the king, pay attention. You could easily wake up next day a man with empty hands. Keyword, reputation, guard it! Look around, we had people like Joe Muchiri who thought they were untouchable, he touched women and he got touched back, fired from Capital  (after bragging that they won't). Look at Dr Ofweneke, a fellow comedian who turned his wife into a punching bag, they parted and it cost him deals. Reputation is everything bro.
I've said much but I think it's merely out of concern as a young man seeing another one of his own go wrong, I believe in giving people second chances and I think Eric has learned the hard way and this should be a turning point for him to know there's a red line. Dust off. If this was an initiation, then it's time you stopped being a boy to being a man.
---
Kenya Insights allows guest blogging, if you want to be published on Kenya's most authoritative and accurate blog, have an expose, news TIPS, story angles, human interest stories, drop us an email on

[email protected]

or via Telegram
---