FIFA World Cup Trophy Landed In Kenya And No Footballer Was Lined Up By Organizers To Receive It But Only Socialites.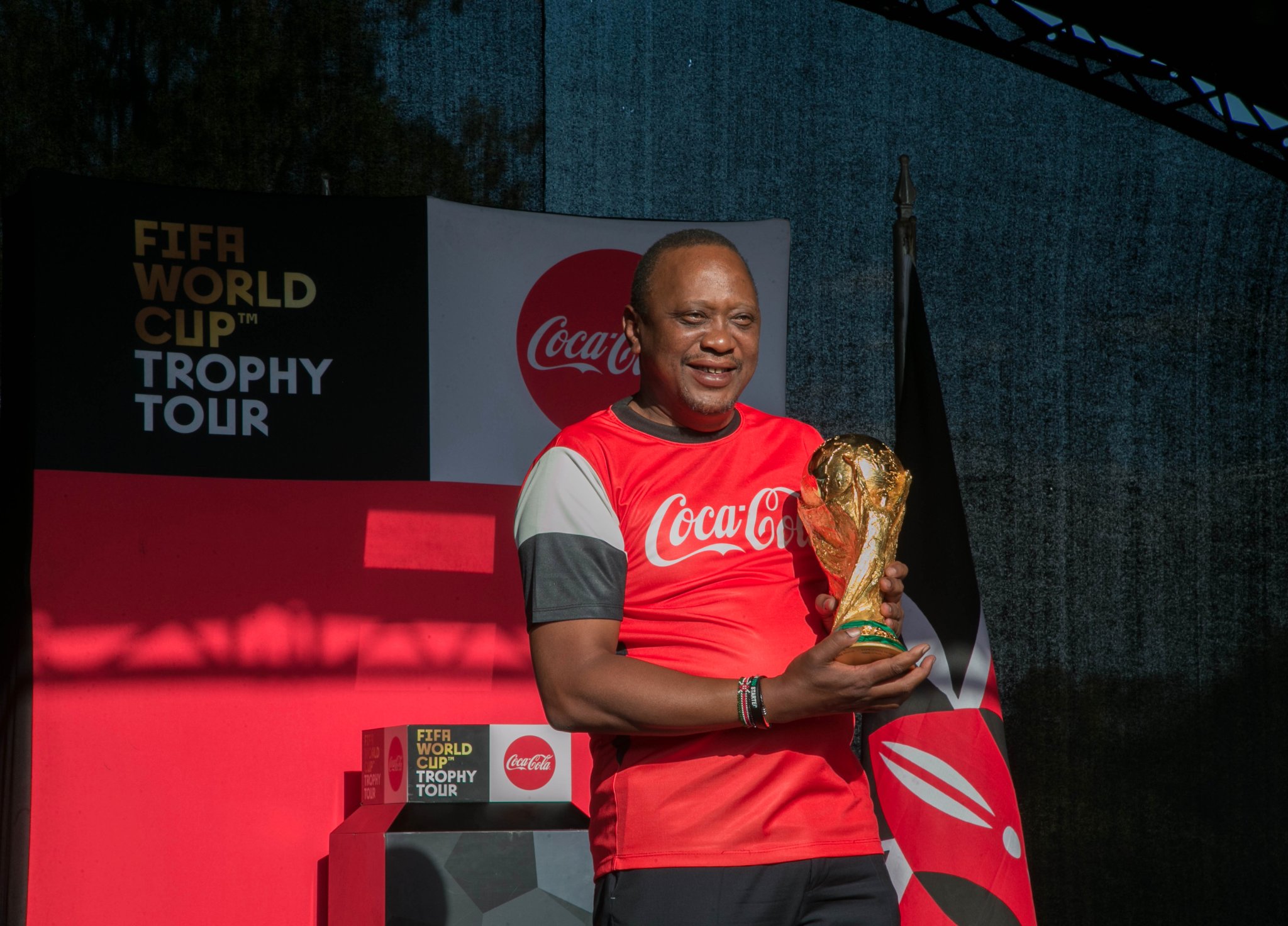 World's most coveted trophy landed in the country to the thrill of many. Kenya is the third country in Africa after Sudan and Ethiopia to host the trophy that will be doing rounds in 100 countries globally and only ten in Africa. This tells you how privileged Kenyans is to play host. This will be the third time this trophy has been here and only two Kenyans have held it; president Kibaki and Uhuru who's double lucky to have held it twice.
The excitement around the trophy is something of an envy, organizers of the event sent a team to Ethiopia to escort the trophy home. Ministers, politicians and social media influencers made part of the big team that had an opportune time to lodge in five-star hotels, fly in the luxurious, private chartered plane carrying the trophy. Reception of the trophy at JKIA was nothing short of glamour, ceremonial acceptance painted an excited audience. Photos from JKIA, selfies from the plane and hotels flooded the social media streets as Coca-Cola's official hashtag for the tour as the sponsors #ReadyFor was flooded with high-resolution photos thanks to the influencers and other social media pages.
At one point it started to look as if this was Kenya Tourism Board's event as they seized the opportunity and advertised the endless opportunities the countries offered. This explains why Tourism CS Balala was amongst the entourage to Ethiopia and back. While everyone was happy enjoying the luxurious trips to and back from Ethiopia with the trophy, not everyone was onboard and the saddest part, most important group. Frowning from a distance, the football fraternity in Kenya felt sidelined and isolated by the organizers who by default would've put them ahead.
I managed to talk to David Onjili who's a professional match analysts featured in various platforms in the UK and in 2014, was a runners up in Europe as the most creative football blog alongside Amit Singh, Vimal Shah and Timothy Pool. He had no single nice word as far as the entire organization for the event was set up, "The treatment given to the FIFA World Cup trophy is the joke that the government & football stakeholders view the game of football. The very people who once brought glory to this nation languish in neglect as we carry socialites to hype the trophy. Football is not about hyping a nonexistent product. It's about painfully building a product through a clear plan & structures then inviting flower girls."
He continues, "It is a sad day to football in this land. Dennis Oliech is the least who would have been on that flight to Ethiopia to bring the trophy home and be met by a host of Legends. Currently, Football is just an Avenue to reward our concubines and Samanthas with trips & commissions. I mourn."
David's sentiments are shared by many who feel the organizers of the event didn't do much research and left out the group that would ordinarily headline the tour. From numerous interactions I've had with even some top players who've asked for anonymity due to the sensitivity of the matter, organizers of the event went for socialites to headline the event while blacking out the real players.
"Why is it that no footballer. we have Oliech, Kadenge, Bobby Ogolla and many legends, why is it that none of them is involved in this FIFA World cup trophy? yet we allow socialites." One legend posed to me. It turns out they're not happy that the organizers only took 'joyriders'. "These people only listed their friends and sexual partners to this trip instead of factoring in the real deals. In that plane, we'd have had excellent young players from Mathare, football legends still alive and other stakeholders working on daily to improve football standards. What did they give us? Someone like Betty Kyalo honestly had no justification, other than being a slay queen what was her purpose and what contributions has she made on football in Kenya? What if we had someone like Oliech in that plane, wouldn't it have had made sense? " A top Harambee Stars striker told me incognito.
A general perception of my interaction is the football fraternity feel left out in such a lifetime event. Football standard in Kenya has been advancing towards the bottom of the barrel. For three times consecutive, Coca-Cola has done their part by bringing us this trophy but has it really motivated and helped us spring up? Currently, on FIFA rankings, Kenya is at position 111 and 25th in the continent. Despite Kenya producing world class players from Wanyama to Mariga to Oliech and many others, the levels of football remain low given existing discriminatory moves like what has been happening in that tour. We can't improve standards in this country if we don't recognize and appreciate our own.
Greed and open corruption has to blame largely on the dwindling rates, an instance of sabotage is that there is an initiative called Jaza Stadi, during the Super Cup game between Gor and AFC in Kericho, the guys involved led by Radull demanded to be paid for bringing fans to stadium yet and AFC vs Gor game attracts fans anywhere. They negotiated to be paid 100K yet the proceeds for the game were to be shared by AFC and Gor who have no league sponsors yet the Jaza Stadi initiative could not account for number of fans it had brought to the stadium. Can't it be possible for us to genuinely support our own or get stuck with European leagues?
Football leadership in this country has turned out to be an enriching scheme for elected leaders who least prioritize the growth of the supersport. It doesn't make sense why is Nick Mwendwa the FKF boss is quiet when he knows it is the footballers who need to be involved with this trophy and not socialites. More worrying is even himself wasn't at the airport to receive the trophy. Don't get it wrong that it was Tourism Boards affair at JKIA after all its for the general good. Mwendwa has in this instance exhibited sissy character for a football federation boss. Ordinarily, he would've been in the entourage and if not, ensured that recognizable football figures were prioritized.
Organizers will argue that football legends and shareholders were honored at Statehouse where the trophy was presented to the presented and treated to a dinner. It is a consolation. The peak of the tour was jetting in the trophy, it holds a symbolic significance that can't be seen with naked eyes and that's perhaps why organizers opted to embrace a socialite affair while leaving out football legends.
Real quick I need to make a point clear here, everyone has a role to play on the society and even though it's convenient to hammer the socialites I'll be fair that they help especially in hyping events. But here's an event that needed an inspiring leading figure. You won't find Kim Kardashian going to receive the trophy in the US or elsewhere. They'll use legendary players because you know what? They know the value of that trophy and they appreciate their legends and the game. Social media was used in mobilizing for the 'Jaza Stadi' drive, it proved effective, this is why we've missed a chance to utilize this trophy tour. There's nothing much to celebrate, Kenya has never qualified for world cup, the national team currently doesn't have a coach, sponsor and our Sports CS is illiterate. We must really start taking this prestigious sport. We can't act like we love this sport while treating out local talents as trash. For organizers making the whole thing a socialite affair while sidelining footballers in the hopes of maximizing publicity, now that have it, no one is really bothered with the trophy actually the turnout at KICC was a record low compared to the last two times, the topic now everyone is talking about is now the organization was trash and how the local football stakeholders were ignored, perhaps that's the kind of publicity Coca-Cola wanted.
An opportunity has once again been lost where we'd be talking about genuine issues surrounding football crisis in Kenya. Other day the women's national team, Harambee Starlets had an international gig and not even government offered assistance, they had to turn the public for assistance, what a shame. Sportpesa threatened to pull out sponsorship and football almost froze. Local players are ever underpaid and in pathetic living standards. It at a point as a country we start viewing football as an economic activity beyond ball juggling. You only need to see how much European players are earning to know this is a serious revenue hub.
After public viewing today and selfies, the trophy will go and what will be left of us? Nothing just selfies. This was yet another opportunity for the media who by the way were never in the group selected for Ethiopia, to ask serious genuine questions. Thiery Henry came and went thanks to Guinness, what improvements or impact did it make be beyond selfies? None. We can't survive on selfies. We need critical thinking and strategic plots. Media ought to take the authorities into the task as to why football standards are not improving, ask where the promised mega stadiums are but instead, they uphold mediocrity. It was a WTF moment watching most stations dragging decade-old clip of Raila being denied the chance to hold the trophy which is a reserve of heads of states only, such are the innuendos that thrill our media.
World Cup Trophy is supposed to motivate us to improve our football but organizers have effortlessly failed the nation by further isolating the stakeholders who're overwhelmingly and extremely unmotivated. We must learn the art of seizing the opportunities. We have big characters in this country making big steps unappreciated in uplifting the spirit and prevalence I the game. Let's learn and live by appreciating our legends while they're still breathing.
I've learned a good number of players have been invited today for the viewing at KICC, I also know of senior players and former who've resorted to boycott the invites saying it is a mockery of the sports. "Why would I attend an event to legitimize a fraud scheme, if the organizers appreciated our input then we'd have had real footballers in that plane and at the airport receiving a trophy but all we saw were socialites and busy bodies who've done absolutely nothing to the football industry in Kenya." A Gor Mahia player told me in anonymity. Maybe, the organizers can wake up and learn from this alternatively, they can ignore the insiders cries cried continue with normal programming but the general view is that of disappointments.
---
Kenya Insights allows guest blogging, if you want to be published on Kenya's most authoritative and accurate blog, have an expose, news, story angles, human interest stories, drop us an email on

[email protected]

or via Telegram
---
Grace Msalame Sues Uganda's Tourism Board For Illegaly Using Her Curvy Photos To Promote Sex Tourism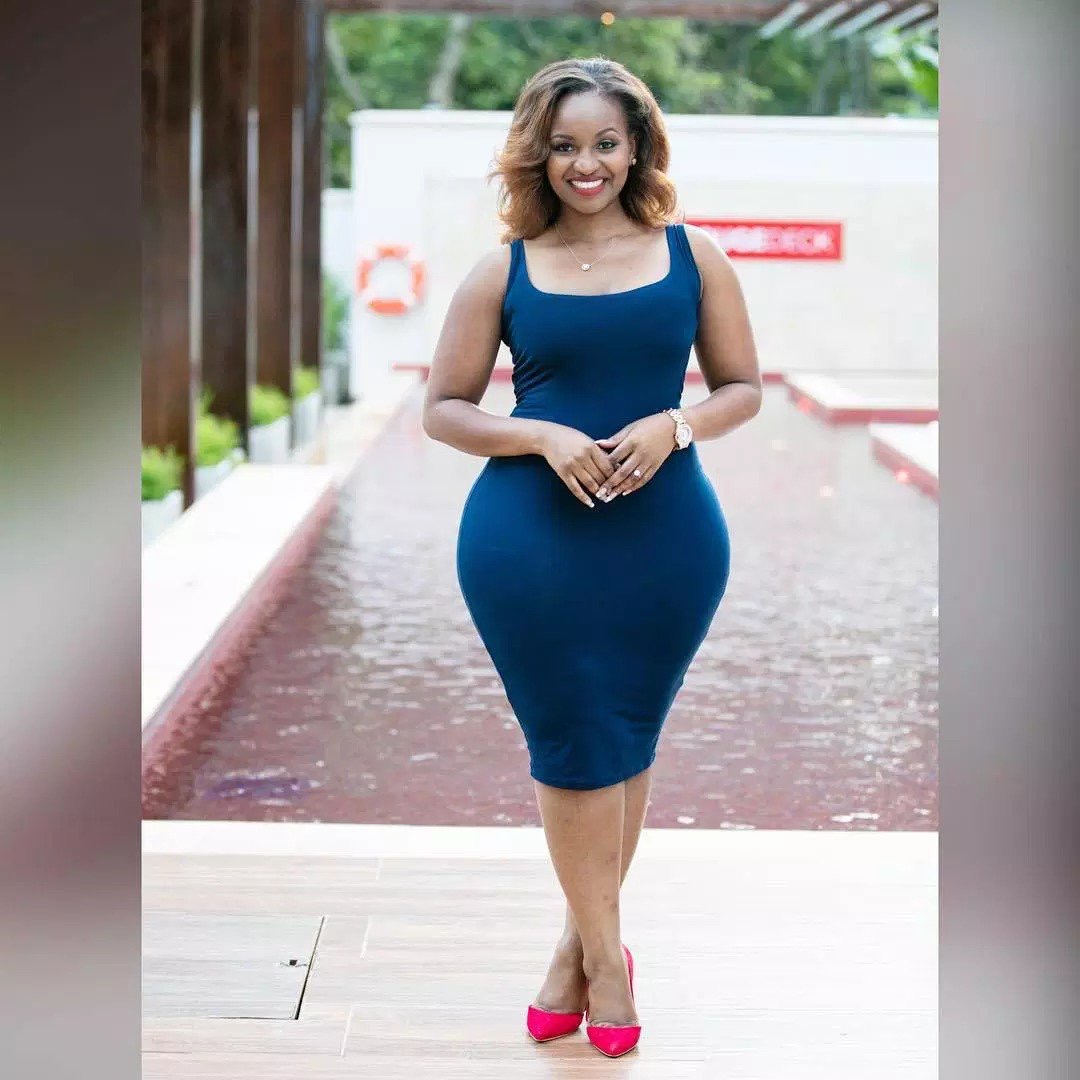 Uganda's Ministry of Tourism unveiled a beauty pageant dubbed 'Miss Curvy Uganda' in a bid to promote tourism in the country, the ministry decided to use Kenya's media personality Grace Msalame as the official face of their Miss Curvy Uganda contest without her knowledge. Whether it was a mistake or deliberate is unknown but now they'll have to prove it in court.
Grace a media personality in Kenya has distanced herself from the beauty pageant saying she was never part of the program neither did she give consent for her photo to be used in the promotion.
In a statement, Msalame says, "I take great exception for the fact that my image and likeliness are being used to propagate, disseminate and encourage objectification of women. I don't agree nor endorse such a message or anyone who's a creator of the idea that women's body are tourist attraction sites."
While announcing that her lawyers are already on legal course for redress, Msalame says, "I reject any association to me that has been unlawfully created by Miss Curvy Uganda 2019 and its agents."
The media personality claims that her brand has been immensely hit following the publications of her images. "Miss Curvy Uganda's deliberate and calculated use of my image and likeliness to promote violation of women's bodies had defamed my character and reputation damaged a brand that I've worked for so many years to establish, and subjected me to unwarranted and undeserved cyber bullying." She says in her statement.
---
Kenya Insights allows guest blogging, if you want to be published on Kenya's most authoritative and accurate blog, have an expose, news, story angles, human interest stories, drop us an email on

[email protected]

or via Telegram
---
Gospel Artists HopeKid And DK Kwenye Beat Admits To Sleeping And Infecting A Lady With STI As Porn Bit Surfaces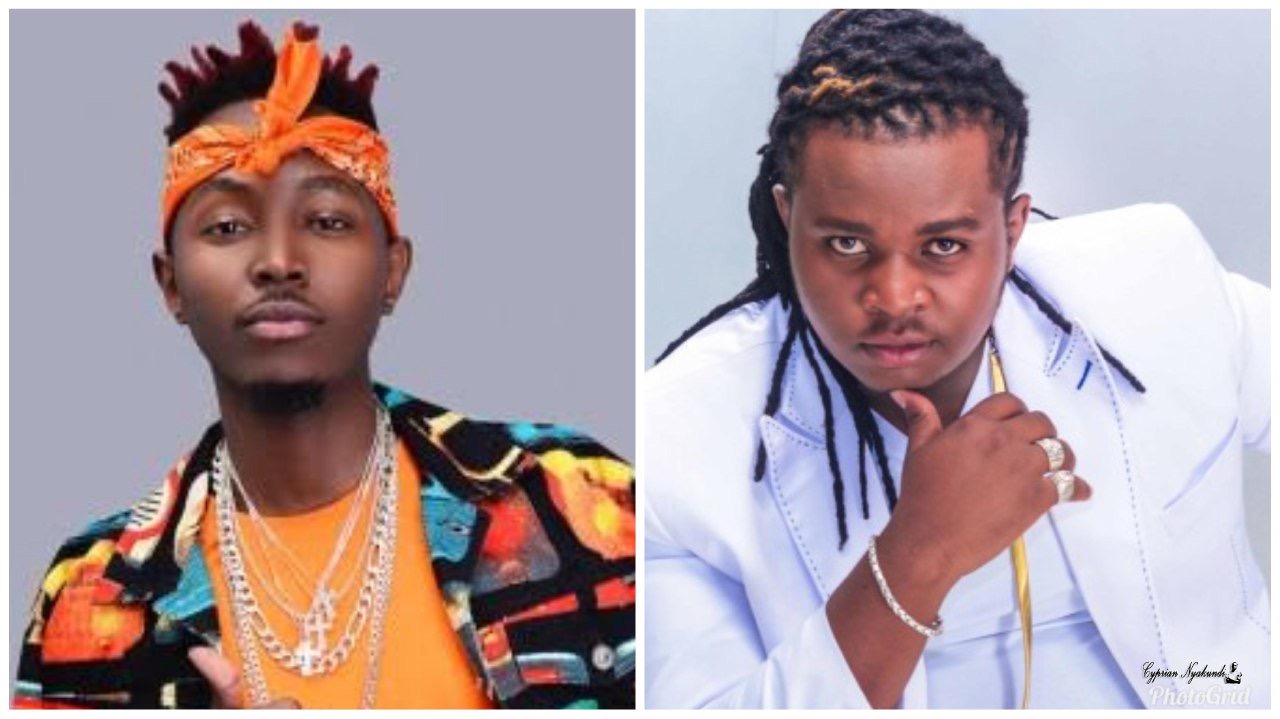 New details continue to emerge in what is a circle of sex scandals rocking Kenya's gospel industry. An anonymous lady had exposed famous gospel artists;HopeKid and DK Kwenye Beat for having lured her into an orgy.
According to the unnamed lady, she had something going on with HopeKid who then invited her to his house so she traveled from Nakuru to Nairobi for sex with the youthful artist. Things took a quick turn when HopeKid came to pick her in the company of DK.
Imstead of going to HopeKid's house, he drove her to DK's where they both slept with her in turns. The young lady who narrates her past as having been sexually abused by her relatives and describing herself as a sexual wreck, would later start off another relationship with DK.
Again, the met separately with DK and this time slept without protection and says it's here that she contracted herpes. She's been on treatment ever since so she says. While there's no reported case on the same, the lady insists the threesome wasn't consensual and that she was raped by the two artists.
While many had cast doubts on the accusations, the two artists seemed to have admitted having done the awful act with their apologies. This game hours after the story went viral on social media;
DKKWENYEBEAT: Following the story going around, I would like first and foremost to repent to God Almighty for living a life of sin. Secondly I would wish to apologize to my girlfriend who has been nothing but supportive to me especially during this difficult season. I would also wish to apologize to the church fraternity, my family, everyone who consumes my music and anyone who looks up to me Am Sorry.
I am not a perfect man. I am a fallen man but one that God is working on every day. I am a changed man from what I was back then. I am working my salvation with fear and trembling. Sadly this story has come out when I am on my way to complete reformation.
My prayer is that one day my ugly past will amount to an amazing testimony of God's grace and redeeming power! For now, I am walking with Godly counsel as I seek to become the true man and minister of the gospel that God created me to be.
HOPEKID: Proverbs 24:16 "For though the righteous fall seven times, they rise again." I write this with a very heavy heart. I have done wrong before God and man. I am truly sorry. I am not a righteous man. I am a young man who has made mistake (which I am sorry for). I sincerely apologize to all who have been hurt as a result of my action.
I believe that if we confess our sins, God is faithful and just to forgive us of all our sins and cleanse us from all unrighteousness. I have repented of my sins and I am pursuing a life that is pleasing to Christ to the best of my ability. I have some pastors and some godly men who are walking with me in this path and I thank them for standing with me in this difficult time.
To all my fans, supporters, family and friends: I apologize for letting you down. I have fallen but God will raise me up. God will work this around for his glory! I urge you all to pray for me as I go through this restoration process. God bless you!
And when you thought that would calm the storm, then you didn't see the next coming. Size 8, a fellow gospel artist who made the switch from secular where she made a name out of being raunchy, attempted to come to the rescue of her colleagues, has come under harsh criticism for coming out as a rape sympathizer.
While the debate took heat, another audio clip had emerged of DK openly admitting to having slept with the girl and clearly stating it wasn't take rather consensual and if there's any evidence of take then the girl can as well take him to court. He comes out unapologetic and dismissive in what seems like a secretly recorded audio when they were having a boys chat.
While staying on the limelight, DK seem to have fetishes and forgetting he's a gospel artist, on his Twitter account, the minister of God seem to be a liver of pornography as shown by the type of material he likes, on his profile, a lady giving head can be seen publicly.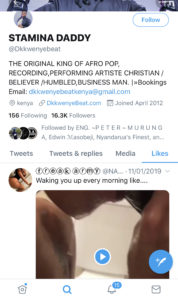 ---
Kenya Insights allows guest blogging, if you want to be published on Kenya's most authoritative and accurate blog, have an expose, news, story angles, human interest stories, drop us an email on

[email protected]

or via Telegram
---
The Rise and Rise of Laying, an Occupation for The Beauties Without Brains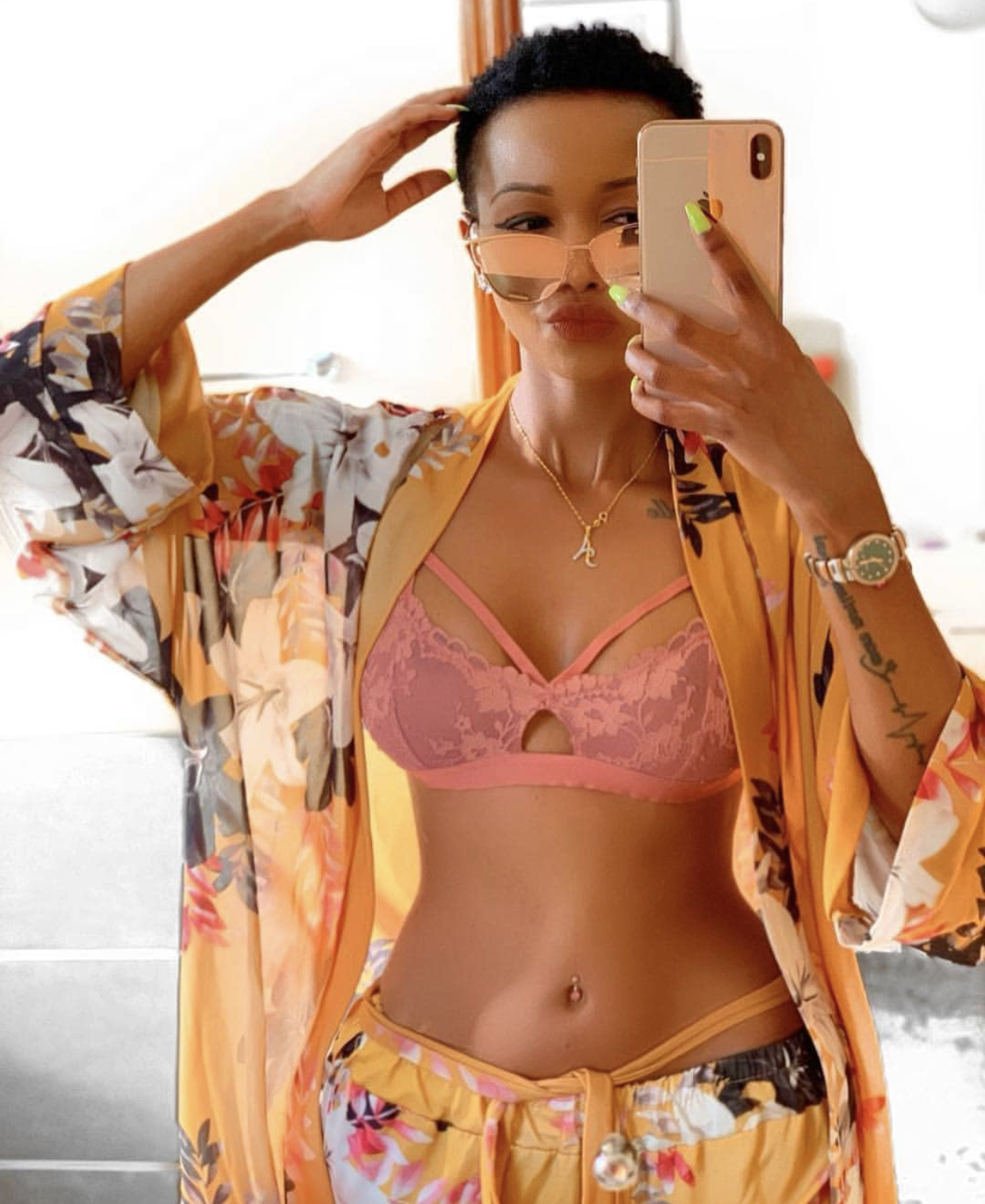 No one finds life worth living, you make it worth in order to survive in this world where you can be anything you resolve to be. Our girls are resolving to be slays over any other career you can think of. There are no statistics to back this but i think the most sort after careers in Kenya today are slaying and procurement. It's a blind race, many who choose to slay are running from poverty not aware of where they are running to. These crop of young girls and still sexy women dont buy the anology that little drops of water and grains of sand make the mighty ocean and pleasant land.
They are not hard to notice, graduating slays are small girls below 25 but listening to rhumba. They embrace near bad girl attitude, always with a packet of cancer sticks because they believe its sexy to smoke when waiting for sponsors, when arguing with cab drivers or whenever its time to go ratchet, smash and rob. This is what life has become, while conning men chest thumb with briefcase companies, light skin and bootylicious women have their offices between their legs (kra should find a way of taxing slays).
Many are making a living this way or beginning like this and get to greater heights. There are quite a number of female honourable members who took shots in their bottoms to rise to the top, I mean from selling or sleeping on bedsheets to sitting in boardrooms and now to making love and laws. Yes and you can only achieve that if you stay loyal to one or two sponsors.
If anything this is not an easy occupation, sponsors can drop a slay anytime especially if the slay is young and naive or if she tries to play smart with miscalculated or if her supporting documents shed off in this industry where bootylicious and light skin women dominate the market. A sponsor can look like anything or faceless so long as the pockets are deep.
But who is to blame, harsh economic times, unemployment or lack of female role models? Most of the women in senior government positions have no inspirational and complete family set ups that can positively inspire young girls who may be looking upto to them. If its not some story of messy and noisy divorce, it's a story of old single and having fun or loving whoever and whatever, partying and kicking with small boys or the husband has just been reduced to a near woman kind of figure who can be disrespected at will.
We have heard of many female lawmakers or ministers who phisically abuse or disrespect their have not husbands. Former nominated senator Elizabeth Ongoro made news on this. Look at the stories about Martha Karua, Prof.Olive Mugenda, Rachel Shebesh and Pasaris among others.
Some respected female lawmakers who chair or sit in powerful committees in parliament share sipping straws. Pathetic. I mean the female law makers who made the little known Wazir Chacha the man of the year 2018. An entire whatsapp group where Sabina Chege must have been the admin, all sipped the young man's thick juice.
What message does that send to our young girls? Some women in serious leadership also come out as 'male women', not just with the vibrating baritone but to what they speak in public and how they conduct themselves, ladies like Jumwa you know, untamed Millie Odhiambo to Caro Mutoko, an all time slay who preaches water and sips wine.
She confirms that slays are mostly beautiful and brainless girls but a few scholars and professionals also make money from this dirty game. This list is dominated by media girls with a few exceptions, the likes of Lilian Muli, Jackie Wanjiru, Kamene Goro the ratchet queen, Betty, Grace and K. Nyamu. These are slays with lucrative careers.
 The only slays who come clean are socialites, every young girls dream. They pioneer as instagram models, the next thing they are in some rapper's music video, smashes with the same rapper, his friends and producer, dumps one of them via blog then theynmove to hanging with promotors then first MPs and then becomes an house hold name socialite/slay queen. Vera Sidika and Hudda Monroe must be doing a great job.
---
Kenya Insights allows guest blogging, if you want to be published on Kenya's most authoritative and accurate blog, have an expose, news, story angles, human interest stories, drop us an email on

[email protected]

or via Telegram
---