Inside ODM Cartels Impeding Success Of Digital Structures For Raila Odinga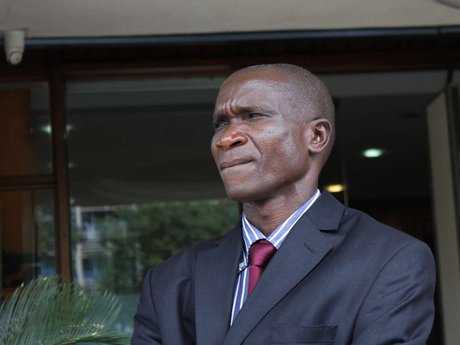 In any political campaign, the strategy laid often determines the success or failure. Raila Odinga has unsuccessfully attempted to clinch presidential post thrice and attempting what they call the last bullet in 2017 elections. In his failed attempts several blames and failures have been floated on his campaign organisation but how much has Raila learnt from his past experiences.
The cronies surrounding the opposition leader have been widely blamed for servicing their interest in the umbrella of Rao while downplaying his interests leading to his consecutive losses. 2017 campaigns, unlike the rest, comes with new angles; traditional media is slowly diminishing with even media houses focusing on digital space. This is an indicator for any serious political secretariat to give emphasis on digital space campaigning as a strategy to maximize publicity and reach the wider audience. Social Media heavily played a role in determining the U.S. elections; it was the battlefield with Trump having the upper hand in his campaigns. It comes in handy, especially with presumed or bias mainstream media.
The opposition has for long-time complained of being given media blackout in their undertakings. Instead of being crying babies, adopting other efficient platforms as digital space should be prioritized and not be undermined. Several concerned ODM loyalists, running the party's agenda on the social media platform, revealed the heap of garbage to Kenya Insights that's derailing the success of digital authority of the party. They're genuinely worried things could go East now that elections are here and campaigns about to gain momentum. With the cartel honchos blocking nearly all avenues to reach the party's top organ attention and especially Raila.
Raila has key point men located both at the CORD Secretariat and Orange House. The problem is that the people he has entrusted with the responsibilities of PA and his communication have been working to derail his efforts at ascending to the presidency.
They have mainly made sure that social media activities are done haphazardly as opposed to a structural arrangement.
Efforts initiated by individual bloggers to have a structured blogging mechanism have been frustrated first by Raila's PA and official spokesman Dennis Onyango. The reason is in all likelihood because Onyango and his cartels are benefiting from the budgetary allocation for social media works. The bloggers get peanuts or nothing.
But, that's not the all about Onyango. The disgraceful man has an attitude that will keep anyone off Capitol Hill house. Over and above fattening his wallet off the bloggers, it is a known fact the Raila's spokesman is a William Ruto aide who has consistently leaked critical Raila's programs, speeches, and itinerary to William Ruto. Dennis Onyango discussed and put into perspective is incompetent for his job.
Onyango, as the only speech writer for Raila, should tell how the same speeches get to the likes of Itumbi before Raila reads them. The case at hand, the dam in Rift Valley? Uhuru was addressing a rally, and he told them Raila would hold a press conference later in the day to bring up the issue of another dam. True to it, that was part of Raila's itinerary for the day. Someone had leaked the information. We can only narrow down to Onyango unless he shares his stuff with an unknown person who leaks them.
He's coming out to be a man whose ethical and professional training as a journalist must be dissected and analyzed. Raila deserves better than him. He is a spent cartridge with nothing substantial to offer. His ideas are as old as they can be. He can't change.
With him as Raila's PA, it's also impossible for even senior bloggers to meet with Raila. To him, Jakom is a pocket wallet that has to be hidden. Onyango's resistance to change is borne out of the fear that he might lose his job and the influence he has on Capitol Hill to bloggers. He's a disgracefully petty and insecure human being. He believes that social media have no bearing in Raila's campaign strategy.
He doesn't believe in the power of the social media; yet, as a communication person, he should be the lead in providing strategies on how to counter Jubilee's lethal but ignorant team of #36bloggers. Onyango's incompetence has exposed Jakom to Jubilee's daily assaults, coming in the name of hashtags. The situation is disturbing and can only get worse.
Now, let us put Dennis Onyango and his incompetence aside and pick up another member of the cartel that has been frustrating the blogging community of the ODM. His name is Noah Akala. A trained doctor by profession; Dr. Noah manages Raila Odinga's social media. How a doctor would earn a position to manage social media for a serious Presidential candidate is something that can be discussed at length.
The discussion will however never yield either logical or conclusive results. Noah, together with Onyango is part of the team that would never appreciate the role of the blogosphere in a political environment. He calls bloggers 'Tumbocrats' yet he eats their budgetary allocation.
The cartels operate from Orange House and Capitol Hill. The most notorious one the one at Capital Hill and Dennis Onyango is their head. The one at Orange House is under Etale's docket. Etale we learn from insiders also claims to be a victim of the cartel. He claims his efforts to set up a team are being frustrated from the Capital Hill. He's also blaming Onyango. However, Stake is not an angel either; there are several cases of short changing from several major bloggers who've worked with him. He's a lesser devil in the corridors. Etale has an advantage because he has the backing of key bloggers, unlike Onyango who appears to be disliked by 90% of the bloggers.
We can all remember the #ODM10At10Mombasa that happened few months to the close of 2016. Noah was in charge of the facilitation of bloggers. He received over 1 million from Mombasa Governor Hon Joho to share it with the traveling blogger. Out of this amount bloggers would only take home about 150,000/= while the remaining figure would be blatantly fed on by Noah and his team.
This issue is said to have angered Governor 001. He's yet come to terms with the blatant theft and greed as exposed by the Dr. cum social media 'manager .' These among other issues are what an average ODM blogger go through. They successfully create a buzz around events trend them for days but are left with nothing to take home as cartels strategize on how to make a kill of their sweat and efforts. Things must change for the good.
Unlike #36bloggers who work for Jubilee on the structured arrangement, with the good monthly take home and commensurate allowances, ODM bloggers continue to live the life of beggars. In politics, LOYALTY is rewarded. In ODM, the loyalty of the bloggers is being taken for granted. One hopes Raila Odinga will wake up and send someone home before it's too late. Bloggers must have their space to operate freely and in a structured manner for Raila, CORD, and the Party. The insanity of doing things the same way over and over expecting a change must be stopped. People must be ready to adopt New changes. Ironical that Onyango and party are frustrating digital footprinting while at Same time the party is pushing for a digitized election.
What's needed is aa complete overhaul in the system and for Rail to look over his shoulders, restructure and constitute a sincere, professional and committed secretariat to drive his campaign with the deal that bit deserves. He can as well chose to surround himself with selfish cronies who'll sing praise songs to him while naked instead of dressing him. Every campaign team needs to feel the Energy by having the general and sense of ownership of the course. Isolation, as witnessed in the organs of ODM, goes to demoralize the team leading to a deflated drive. The ODM digital progress is uncoordinated and pathetically driven, unlike competitors who're miles ahead with sharp strategies. Is anyone listening? Time will tell.
---
Kenya Insights allows guest blogging, if you want to be published on Kenya's most authoritative and accurate blog, have an expose, news TIPS, story angles, human interest stories, drop us an email on

[email protected]

or via Telegram
---