How Viral FaceApp Could Be Used To Influence US And Kenya's Elections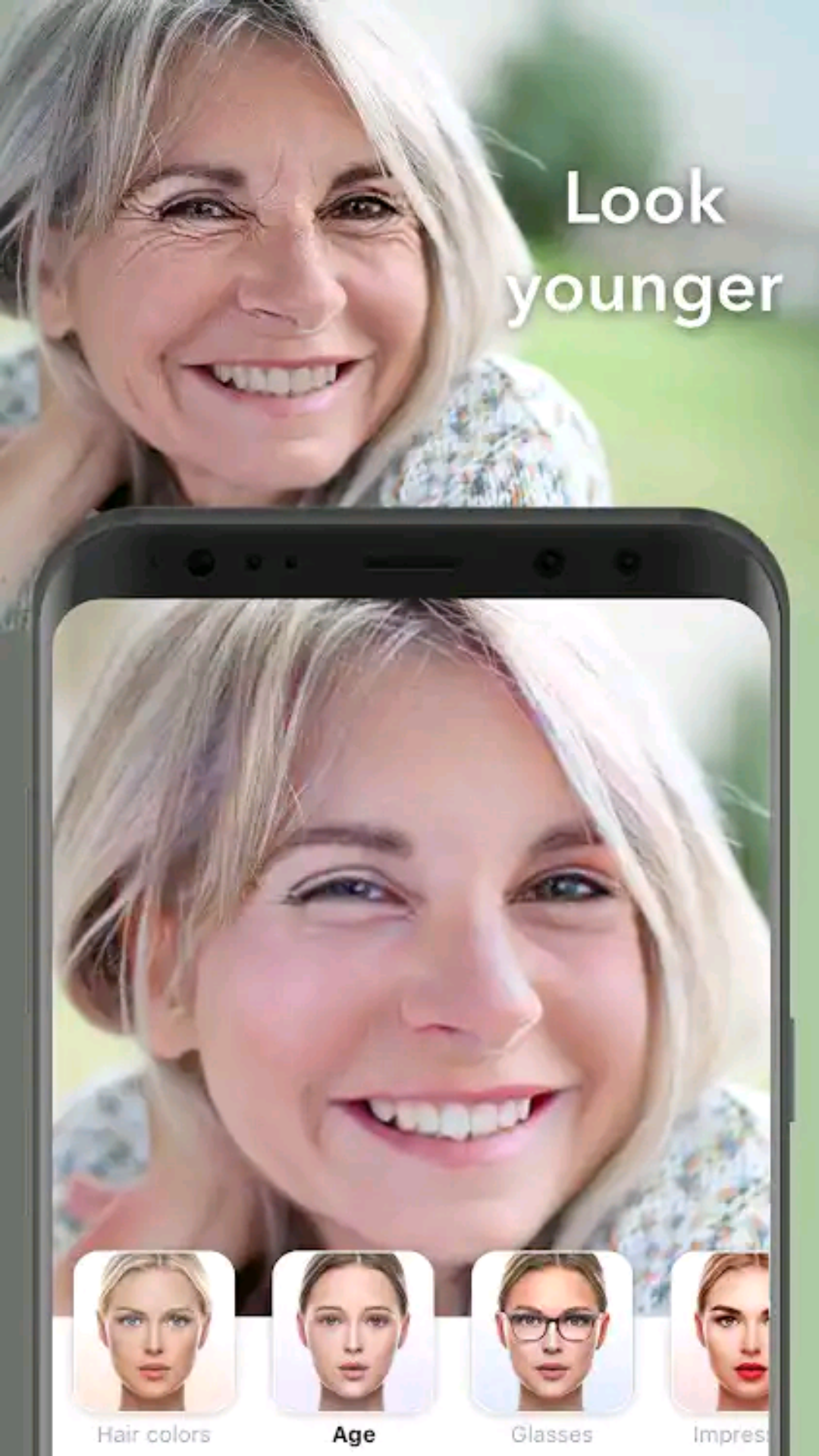 FaceApp – an app that lets you edit your photos to appear younger, older, or as the opposite gender has finally gone viral after 2 years of existence.
FaceApp blew the internet globally making it the most downloaded and active app currently thanks to the #faceappChallenge.
The viral Challenge has seen Celebrities and global social media influencers sharing images of their older and younger selves.
Take for instance, theJonas Brothers did it.
When you take a trip to the Year 3000. pic.twitter.com/O9Dxpwj6ex

— Jonas Brothers (@jonasbrothers) July 16, 2019
Even that most terrifying robot is doing it.
Me in the year 3019 #FaceApp pic.twitter.com/dtl9ps75Jm

— Sophia the Robot (@RealSophiaRobot) July 16, 2019
But everyone should be extra cautious as you all flood the App giving it your full information and permissions to access your private data.
Is FaceApp safe with all your faces and private information?
Do you all know, understand or even have gone through their terms and Conditions?
In recent years, we've had couple of scandals involving questionable data collection via social media Apps.
Take for instance, Cambridge Analytica was alleged to have Used Millions of Facebook users Private data sway the results in all the election campaigns they were involved in.
Perhaps, FaceApp, being owned by Russians who had data mining links with Cambridge Analytica might be a crisis everyone has embraced.
For those of you who don't remember Cambridge analytica was accused of using similar 'viral influential' methods in mining the data during elections.
Do you all remember during those times Cambridge had funny questions on Facebook that prompted one to let funny apps get permissions to access private data?
Well, Yes- the permissions gives not only biometrics but also is a smooth way to study your behaviors and give you targeted ads.
Well, If Cambridge Analytica used hate campaigns then nothing can stop FaceApp from selling your data or any other company can use such unscrupulous deals.
Cambridge did it in USA, where they swayed people's opinions and votes for Trump.
On Tuesday night, Alexandra Phillips admitted that Cambridge helped Jubilee leader, the Current President of Kenya Uhuru Kenyatta in unscrupulous way just the same way the did to Brexit vote.
Big data is the new business and this FaceApp is definitely it. When you access FaceApp you give them permission to access so much of your personal data from their end.
For instance in the US, Russia unleashed extensive campaigns of fake news and disinformation on social media with the aim of distorting US public opinion, sowing discord and swinging the election in favor of the Republican candidate Donald Trump.
The US Attorney General William Barr, had released a redacted version of special counsel Robert Mueller's report on Russian interference in the 2016 election to Congress and the public.
Mueller has spent nearly two years investigating attacks on the US 2016 Presidential election and whether the Trump campaign coordinated with the Russians behind it.
Read the roughly 400-page report.
Mueller also was tasked with looking into any matters that arose or may arise directly from the investigation.
Such instances is, without doubt what's making some people wonder if FaceApp could be more 'evil' than it looks.
Scott Budman, a technology report pointed out that FaceApp isn't clear about what it does with images of your face once you've used the app.
Everyone should should be warned that FaceApp was developed and being ranned by a Russian company.
Recently companies have been caught selling privileged information of their users.
In May, an international media had reported that a photo storage app, was using shared images to train facial recognition technology which it then sold on to private companies, law enforcement and the military.
In February, IBM were found to be using Flickr photos to train facial recognition systems without users' permission.
FaceApp are allegedly uploading users' entire camera roll to their server, rather than just photos that are explicitly selected from the users side.
David Vaile, chair of the Australian Privacy Foundation, said this about this about FaceApp's privacy policy in 2017.
"They ask for way more rights than they need to offer the service to you, [they] can remove the data from any effective legal protection regime, share it with almost anyone, and retain it indefinitely."
"It is impossible to tell from this what happens when you upload it, that is the problem. The licence is so lax. They can claim you agree they can send to wherever they like to whoever they like, and so long as there is some connection, [they can] do a lot of things with it." Viale added.
Security expert Ariel Hochstadt Said this about FaceApp;
"They also know who this image is, with the huge database they created of Facebook accounts and faces, and the data they have on that person is both private and accurate to the name, city and other details found on Facebook."
"With so many breaches, they can get information and hack cameras that are out there, and be able to create a database of people all over the world, with information these people didn't imagine is collected on them." Hochstadt added.
UK-based Digital strategist James Whatley said on Twitter.
Many tech companies, Just like FaceApp, quietly takes information from its users.
Millions of people give up their data every day without realising it.
You can read the FaceApp's terms, conditions and their privacy policy here.
Everyone, at least by now, should be extra cautious when giving up their private data for or in a simple viral challenge.
---
Kenya Insights allows guest blogging, if you want to be published on Kenya's most authoritative and accurate blog, have an expose, news TIPS, story angles, human interest stories, drop us an email on

[email protected]

or via Telegram
---