Dear Mang'u High-School Alumni; Exploiting Youth Isn't Wealth Creation, Neither Is It Rocket-Science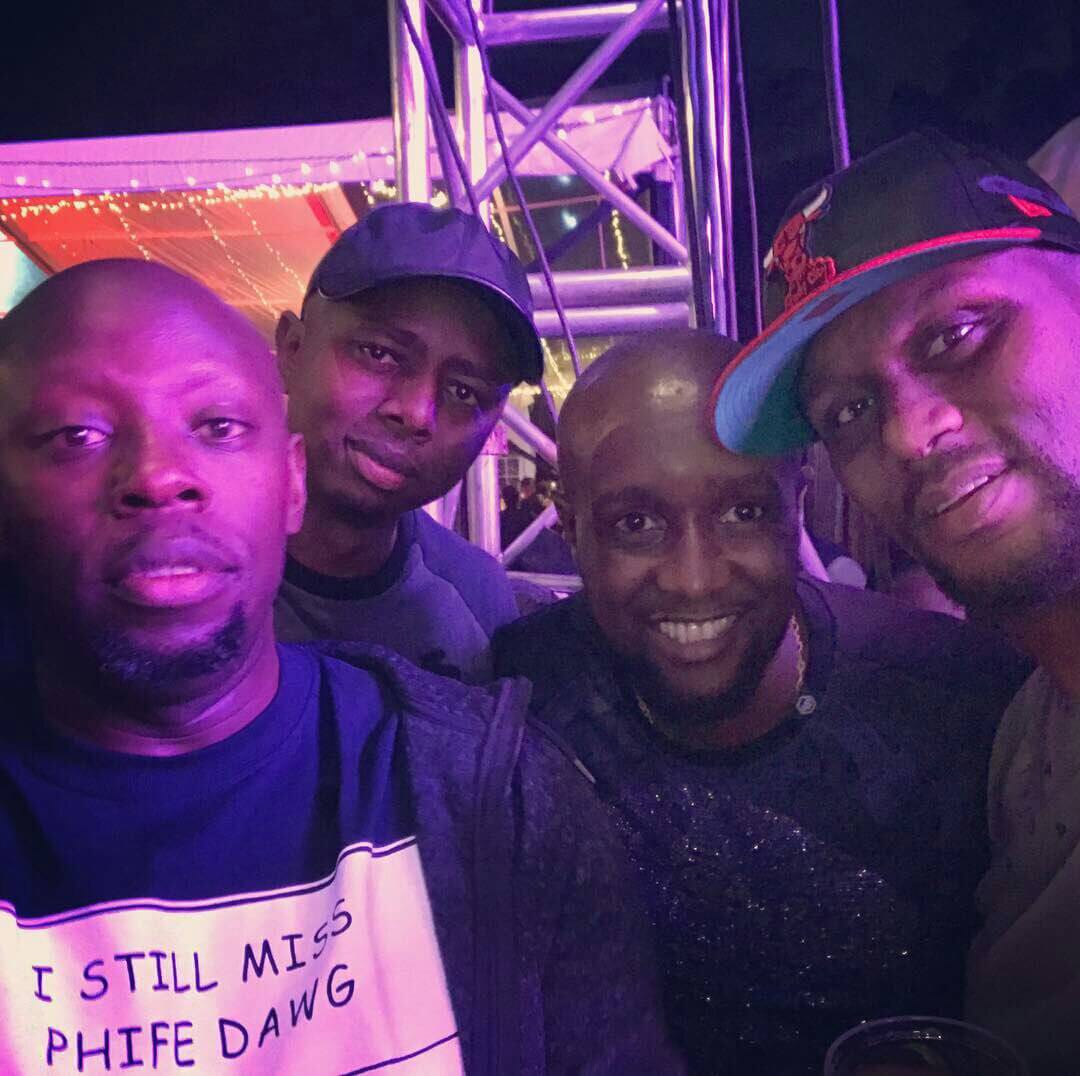 If there are students from a school who act as if God created them specifically on the 8th day, it is ex-students of Mang'u High School. The act as if they're such hot-shots, who have created life-changing inventions and tout their school as if it's some Ivy-League institution or something. If hit the scene, they're always huddled together in groups, pretending to engage in revolutionary discourse.
And being that many were taught how to manage other people's assets and not create, Mang'u alumni have filled various top-level positions in the country. They're your typical pilots, doctors, managers and the likes.
But one salient trait amongst them is arrogance. They feel like they're 1st class citizens, simply because they attended some glorified public school for 4 years. One would think it's a franchise of some global center of excellence where students start assembling computers by the age of 8 like Japanese kids.
But no. Mang'u is just an over-rated manifestation of 8-4-4, where students were drilled by their teachers that they are "better" than anyone else, and so they develop a tendency of looking down on "others" because their heads are pumped with such unfortunate indoctrination.
Selfishness is a character flaw. And if there are any selfish characters, it's Mang'u alumni. We profile 4. John Muhoho, Ronald Karauri, Allan "Stylez" Muigai and Justus Muiruri Kirigua.
The arrogance of these four is legendary. They walk as if they own the patent to some genius, community-impacting invention. But last and most-important, they cannot hook brothers up. The most they can do is buy you alcohol and engage in small-talk. They only reserve their time for members of the opposite gender.
Let's take for instance Allan "DJ Stylez" Muigai. His greatest legacy is shafting young and upcoming DJ's in the ass. Back when he had the most successful DJ unit in Nairobi, he employed the likes of KayTrixx, Mista T, Mista Dru, and etc. But he would never pay them their salaries. Even today, DJ Stylez is still screwing young folks over, by stealing their ideas or not paying service providers. Such a disgraceful idiot!
Justus Muiruri Kirigua is trending for all the wrong reasons. Another Mang'u alumni whose arrogance stretches from here to China, "Justo" as he's popularly known in social-circles, runs his father's Pewin Cabs Limited. He's basically a Cerelac baby, who is just about to get into the biggest beef in his life.
Despite bribing journalists to include him in the sham "Top 40 under 40" list, Justus was paid a whopping Kshs. 96 Million by the Ministry of Sports, money that was meant to help change the lives of sportsmen and women in the country. Without honor or shame, he masquerades
as if he's a rocket-scientist, talking a big game in the newspapers, yet he is just a thief who thinks highly of himself.
John Muhoho is the guy always flossing on Instagram with Uhuru's chopper. Despite controlling his uncle's campaign kitty, close associates describe him as the most useless piece of shit this side of the Sahara, who can only buy you alcohol but can't swing you a deal. He's one of those people who think they know everything and are better than the rest, thus he doesn't have any friends of his lack of modesty and respect.
Quite unlike his own uncle who whether real or fake, tries to mingle with people from all walks of life.
Then ofcourse we have Ronald Karauri. Even his own high-school fraternity concedes that he hasn't helped anyone since he got into the big money-league. Karauri suffers from a cocktail of complexes and imagines that since he made an app which has turned the youth of Kenya into betting addicts, he is some sort of latter-day Jehovah Wanyonyi.
These 4 Cerelac babies live for the Gram, showing off their jet-set lifestyles and trying to bag as many chics as possible. They still live in the cannibalistic mindset of the 90's whereby they think that competition and having a "by any means necessary" approach to progress, is the future of business in Kenya.
And while I concede that not all Mang'u alumni are arrogant pricks like the four I've mentioned, there must be some historical perspective that readers can relate with. Mang'u people seem not to be familiar with something called the bro-code. These are salty nigger's who laugh at the misfortune of their peers. They gossip a lot and only hook up women with deals or any other type of help.
It is this greed and selfishness which mutates into the primitive-acquisition that we have witnessed with the four. Because of the cheap-thrills they get when they impress girls and get "likes" on Instagram, they're forced to do even crazier stuff so as to gain a step-ahead.
That's why DJ Stylez will screw guys their money left right and center. That's why Karauri will derive joy from converting poor kids into betting addicts. That's why Justus Kirigua will create more fictitious paper-work to bag tenders to supply air at the Ministry of Sports. That's why John Muhoho will only help women like Jacquie Maribe.
The rat-race has taken these simple minds captive, and they all want to "win" at any cost.
They suffer from another affliction. Because Mang'u was a national school located near Nairobi, they saw themselves as a British Curriculum school, but probably when they interact with now the real people who attended IGCSE schools, they feel inadequate and have to resort to such desperate acts of ripping guys or the system off, in-order to bridge the psychological-gap. It's some form of narcissism.
These are all mentally disturbed characters. And the sooner other men shun them, the better.
---
Kenya Insights allows guest blogging, if you want to be published on Kenya's most authoritative and accurate blog, have an expose, news TIPS, story angles, human interest stories, drop us an email on tips.kenyainsights@gmail.com or via Telegram
---