Why Wilkins Fadhili Will Get Away With Everything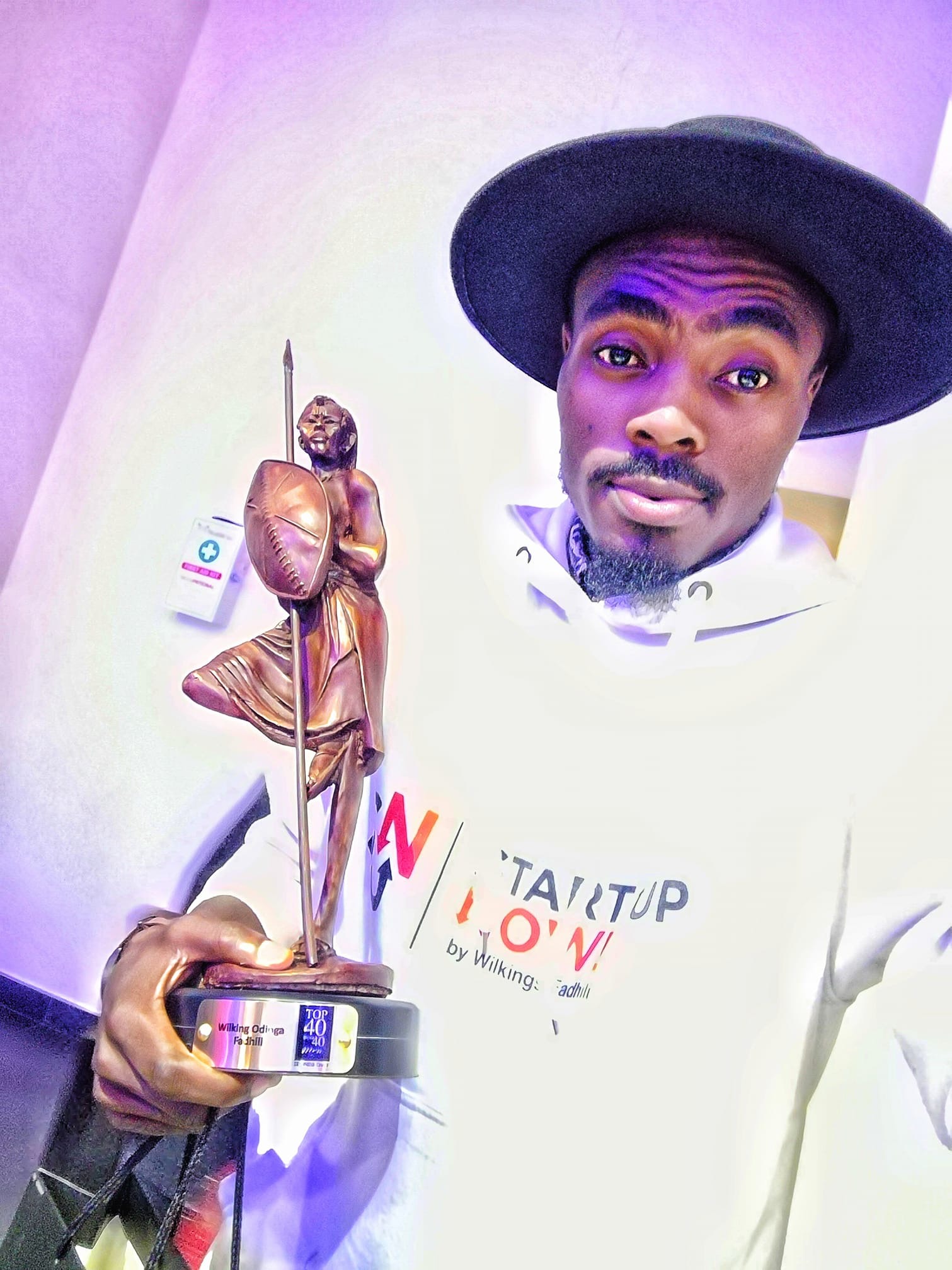 The 2013 block buster 'wolf of wallstreet' was a hit that aimed to caution the young and money obsessed individuals on quick and dirty tricks to earn money. Instead, it served as a blue print to escape poverty by any means. Taking advantage of grey areas and loop holes in the constitutions, many young and old people learnt tricks on how to fake it and make it across the globe. Faking lavish lifestyles, talking like super hustlers and posing to inspire the young and gullible.
Survey shows that out of three young people, one is most likey to be living under pressure to present themselves as having a 'perfect' life on social media. This is what the coning pair, Wilkins Odinga Fadhili and Ruth Ambogo took advantage of. Wilkins chose to be a fake brand strategist, developer and his bae, Ruth Ambogo who came to some sort of limelight through Daughters of Raila campaign team was posing as a successful young lady, below 25 years of age. What she succeeded on is yet to be known.
Ambogo has been taking advantage of the unsuspecting young people, posing as one within their age bracket who has made it. She has organised seminars and workshops, coned young and extended to rip on githeri media that does no background check. If she was not elsewhere coning the youth in the company of Fadhili, she would be the slay in television interviews slotted between soap operas or naija movies because that's when many gullible kids in their late teens and mid tweenties are watching. 'Motivating' and talking as one who made through hardwork but what did she make it on? nothing but fakery.
Ambogo and Fadhili were enroute to enjoying the heroic status like that of a successful athlete, a musician or business person. She was nearly becoming a female Myles Monroe. Only that her motivation was fake and in her head she was living her dream, mid day dreams. Both of them were nominated for funny awards as the most promising under 25s. Are they under 25? Ambogo smears anything in her face to seal pot holes and wrinkes to atlease resemble a young person but even a mad man will tell you that that bae is over thirty and counting.
Back at home they were having living together and having sex, which is allowed if anything they are two very old people thinking of their 40s. With age advancing and world changing, it's like Wilkins was running short of tricks to keep the coning business a float and you know romance without finance is not easy with a slay as your bae. Their thing was hitting rock bottom, reports were doing rounds that Wilkins was moving from one girl's house to the next. Sources close to the couple revealed to K.I that Ambogo was getting tired of Wilkins but still had a feeling that his coning tricks would make a big killing. 
He was under duress, people he had coned or borrowed money from were blowing his phones, he was not landing on new preys, the 'business' was literally bad for him and like any other slay, Ambogo was becoming impatient. When Fadhili's trick to con Larry Madowo (a journalist) failed and Larry bursted him, Ambogo took that as an opportune time to distance herself from her man. She wasn't lucky though, netizens were on her with water tight eveidence that tied them together. 
First coning couple of 2019. Look at where faking has put them, if these guys were real, their friendship would stand the test of time and hardship. No law bars one from being nominated for awards, you actually create your own, nomiated yourself and even award yourself. They faked it to this level. With conversations over millions in public while back at home they argued over tomatoes and secretly went through each others phones. Trust was at its all time low.
Ambogo was faker,  distancing herself when Wilkins was bursted is why, "Fake friends are like shadows: always near you at your brightest moments, but nowhere to be seen at your darkest hour. True friends are like stars, you don't always see them but they are always there." – Habeeb Akande.
By @grinlightmedia on Twitter.
---
Kenya Insights allows guest blogging, if you want to be published on Kenya's most authoritative and accurate blog, have an expose, news TIPS, story angles, human interest stories, drop us an email on

[email protected]

or via Telegram
---