From Governor Joho's school of politics comes Hon.Moses A. Oindo 'The Youth Commander'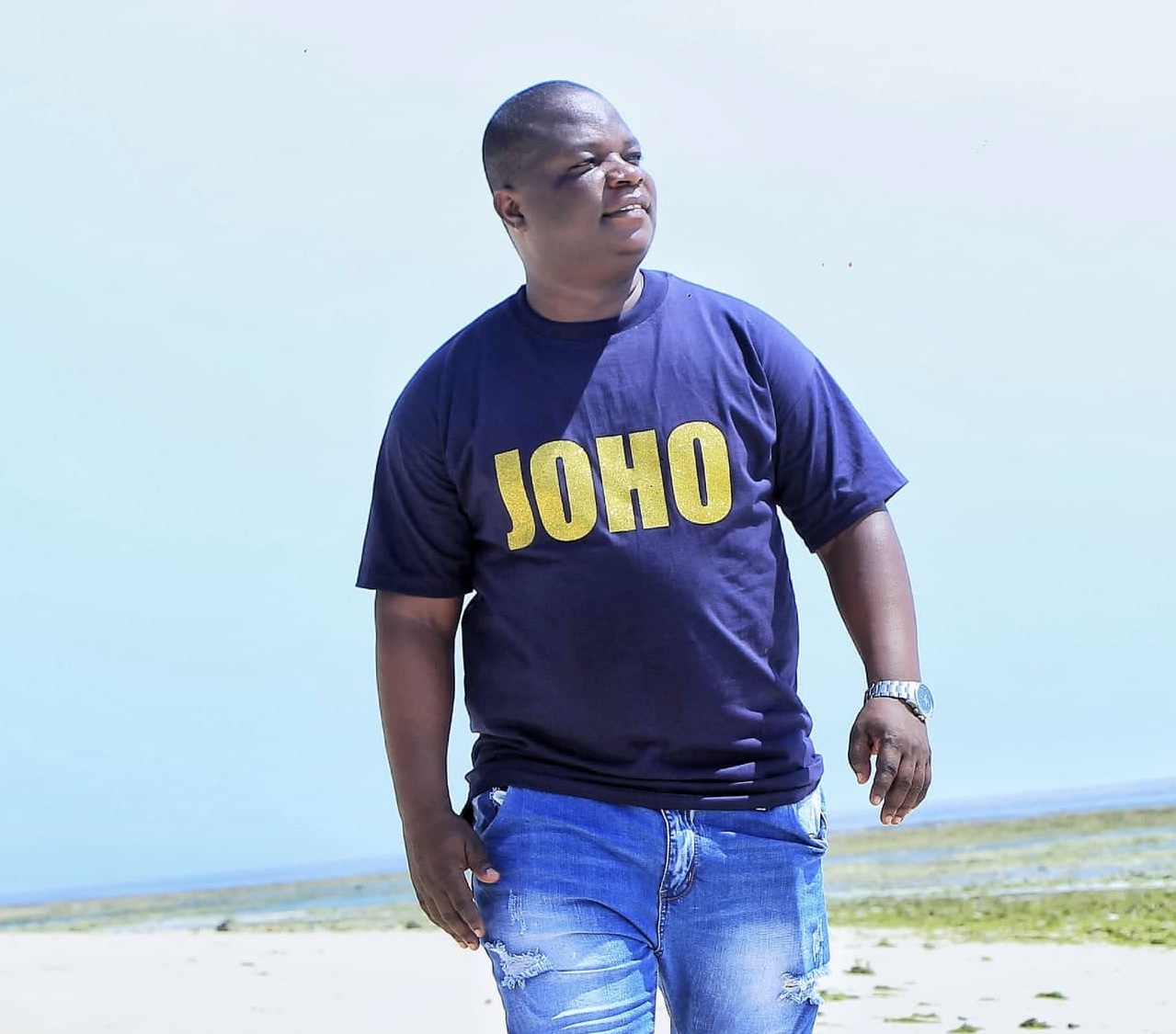 By Kenya Insights reporter
Mombasa Governor Ali Hassan Joho was last weekend in a tour of western Kenya attending a series of fundraisers and sort of meet the people tour in a couple of places in that region. If you allow me, i will say he was on a charm offensive of the region. Dp Ruto has been frequenting Western and Central Kenya donating millions in churches to seal his spot a head of 2022. In a style his own, Sultan 001 threw salvos at the DP forcing his foot soldiers to respond in hurried pressers.
Governor Joho did not respond to Dp Ruto's boys, instead he went on holding fundraisers but in his entourage one could not miss to notice the future Kenyan politics. His team was full of young politicians, most noticeable was nominated MCA Hon. Moses Aran Oindo a.k.a Cv'lizer or Youth Commander as he is commonly reffered to by his supporters.
Cv'lizer's was the star of the tour and in his address he acknowledged Governor Joho as is mentor and political professor. The budding politician spoke with bravado sending chills down knees of his competitors. He made it a somber day for quite a number of rising politicians who are waiting to be spoon fed. 'I'm a student from Joho school of politics' the young law maker said, donning a Joho branded t-shirt. The crowd went bezerk.
Governor Joho was mentored by the former premier, Rt. Hon Raila Odinga among other politicians as Busia Governor Sospeter OJaamon and Ababu Namwamba among others. Seasoned and career politicians have aided the creation of inclusive and representative political system with underlying mission of participation reforms. Time proven, party chiefs have done commendable job at identifying and nurturing emerging politicians to fill their void at times of retirement or serve in other elective positions. 'Joho school of politics' could be doing just that and his top student is not disappointing. Moi's school identified and nurtured the president of the day, H.E Uhuru Kenyatta.
Cvlizer is fast growing with populist and nationalist sentiment, which is a common thing in politics in both sides of the Atlantic. Studies have shown. While some may argue that today populists are social media savvy ….so what? It's what you do off the cameras and off the courts that make you worthy of the people's support. The support online and offline that Cv'lizer enjoys is a result of the real work he is putting on the ground. Community Library through his foundation is complete, disadavantaged kid are in school and a couple musical talents are in mentorship programs.
It is unwritten law today that to actively engage with your supporters you need active social media accounts. He is making good use of social media, directly connecting with his constituents, closely aligning with the corner stone of populism; "ruled by the people". 'Similarly, social media makes it possible for anyone's voice to be elevated, not just pundits and plutocrats' finds Hendrickson and Galston. This, when coupled with constructive projects inspire good following and elevates one above sleeping giants. 
Moses has evolved into a more forceful politician and youth leader than most of his peers and even some sitting politicians from the coastal region today. He is the only one who had the guts to tell off renegades Malindi Mp. Aisha Jumwa and Msambweni's Suleiman Dori who are facing expulsion from ODM party not to blame their woes on Governor Joho. He keeps steady on his path and has not forgoten where his star started to shine, he is Governor Joho's stonge supporter.
Larry Stone, a democratic fundraiser in California says 'You've really got to secure your base before you start off to do other things'. Cv'lizer has his base locked, not verbaly but with real projects that inspire hope and development. As he wanders off with the governor, he leaves people only with options to direct him on positions to go for in 2022. 'Mhesh ingia bunge, mhesh ingia senate, mhesh mhesh….'  and the list is endless. Yes, people support him that much in Mombasa though he has not declared what he will go for in 2022.
'Joho school' must be churning out fully baked students. Moses has transformed a great deal, from a mere youth leader to a unifying factor in Mombasa. He recently had a handshake with young leaders from other political factions in the county and in a presser he promised to work with other young leaders for the good of the county. 'Peace, unity and development' he emphasized.
---
Kenya Insights allows guest blogging, if you want to be published on Kenya's most authoritative and accurate blog, have an expose, news, story angles, human interest stories, drop us an email on

[email protected]

or via Telegram
---
Ethiopian Airlines Maintains Its Brand As The Top Airline In Africa And What Kenya Airways Must Learn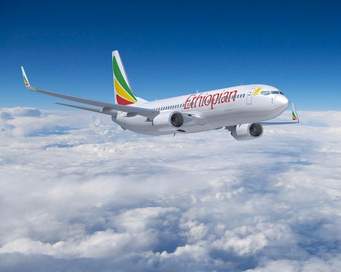 The aviation industry globally has experienced the worst year start with the recent Ethiopian Airline crash flight 302, a Boeing 737 Max that killed all on board, the year 2017 was the safest with no crash at all which outlay the fact that with focus and determination above all avid safety measures control system the Industry can be made safer.
Ethiopian Airline (ET) is one of the safest airlines in Africa and the recent crash of its plane was one of the worst in the history of the Airline company owned by the Ethiopian Government. Initial reports from the crash investigations suggest that the accident may have been as a result of a software dysfunctionality that has resulted to Ethiopian airline grounding more than 30 planes of the said model and most countries in the world civil aviation authorities have grounded this model of airplane. Ethiopian Airline is best performing airline and only African government owned that has over years recorded an increase in profits, Most Governments owned airlines are loss-making entities that require government funding annually.
The company has regional subsidiaries like Eritrean Airline, Malawian Airline, etc and owns the Bole International Airport which was crowned as the best and busiest airport in African. Ethiopian Airline is the oldest in Africa; it operates 125 passengers and 44 cargo destinations across the world. It was Crowned Best Airlines in Africa Award, for the 7th Consecutive year. ET boasts of having many fleets of the airplane including the famous Boeing 747-200 and several Boeing 777.
Tentatively our national carrier the Kenya Airways has been experiencing losses for quite some time, the Kenyan Government owns the majority stake in this company however regardless of the shortcoming KQ is ranked 5th best airline in Africa, notably, it has 43 destinations across the globe with only 12 being international destinations. Owing to its good ranking in the region, with adequate marketing plus good business model the airline has the propensity to grow in the future but it must also fight the corruption and mismanagement leveled against the carrier in recent past.
The traditional Pan American Airline and the Trans World Airlines which were the household or most preferred airlines in the 1980s thus most profitable in the world all the companies went bankrupt and collapsed not due to competition but mismanagement of the companies and funds. KQ must shift its focus from laying staff in a bid to cut off cost and start vibrant marketing strategy to expand its market niche, for example, the largest airline company in the world is the Fly Emirates with a large staff size but makes profit owing to its large market niche and efficient management of the company.
Ethiopian Airline is the largest in the region and the only government-owned airline that makes profits. KQ needs a benchmarking schedule with the ET that also owns other regional subsidiaries mentioned above but our KQ only has the local Jambo Jet as its subsidiary. Fly Emirates has several Asian region based subsidiaries, by KQ expanding it market niche will go a long way in making it profitable and truly the Pride of Africa, KQ should be thinking about acquiring stake in the Uganda Air or Tanzanian Airto help it expand its financial muscles. This expansion can be done through voracious marketing both regionally and abroad, KQ recently launched direct flight to New York is experiencing a slow down due to lack of passengers and cargo plying that route, this again calls for serious marketing.
I support the move by KQ to acquiring the running and operation of the Jomo Kenyatta International Airport (JKIA) since it will have a positive multiplier effect on the profitability and growth of the firm. JKIA is among the top busiest airport in Africa and will offer a good leverage for the KQ notably all the best performing airlines in the world had an airport that the airline owned and thus operated, for example, Fly Emirates has the Dubai International Airport and Ethiopian Airline has the Bole International Airport that both of these airline companies ran and own, however, they should not move in haste to acquire such a property if managing the airline has proven to be a tall order for them over the years, that will only be viable to KQ in the future after making the company financially stable.
Baraka Juma.
---
Kenya Insights allows guest blogging, if you want to be published on Kenya's most authoritative and accurate blog, have an expose, news, story angles, human interest stories, drop us an email on

[email protected]

or via Telegram
---
Sameer Group's Naushad Merali Impersonation Saga Of President Uhuru Opens A Pandora Box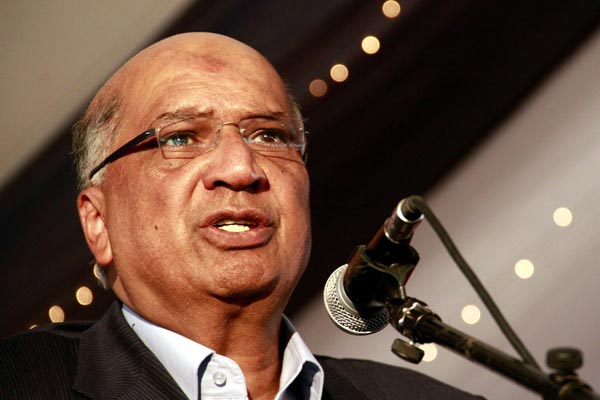 In what seems like a well planned out plot of people who've studied the system well to know how it runs and who to target a can of worms has been ripped out.
Merali whom has had close ties with almost all administrations since Kenyatta era, was targeted by the now famous group of seven individuals in what has turned out to be an historic scamming.
On January 14 recieved a call from the 'President' about a tender, the tycoon had no reason to doubt he caller was not the head of state. The caller perfectly mimicked his voice.
Merali and the 'President' exchanged pleasantries on the phone, then got down to business.
The 'President informed Merali of a state tender he wanted the well-known businessman to enjoy. But there was a catch. The 'head of state' asked Merali for a small favour before he could embark on the lucrative contract, Sh10 million in advance for facilitation. That presumably was a trifle compared to the tender itself.
It happened that Merali was outside the country but that wasn't gonna stop the show given his appetite, he took the risk and tadked his financial officer to process the facilitation fee which at this point we will call it as it is, a bribe.
So elaborate was the plan that the 'President' sent his men to pickup the cash from Merali's office in Mombasa road. Sharply dressed men arrived with full Police escort and high range cars to clear any touch of doubt. They were given the Sh.10M.
So here's what I pick from the story that Mr. Merali and President Uhuru are obviously not new to each other and probably have had other personal engagements together beforehand for Merali to quickly give in to the mimicked voice.
The suspects didn't target Merali randomly and using uhuru's voice randomly, this was elaborate, they must have had an insider information in order to be able to exploit the weak links. Sh10M is not a few coins that Merali would just give easily without solid assurance like the president himself collecting the money. The level of confidence Merali had on the 'President' could easily point at a possible previous and similar engagement.
It also can mean that, there's an elaborate ring including Statehouse officials who target businessmen and defraud in President's name. Infact, Police investigations are exploring this possibility.
The group has links to State House, Harambee House and other powerful offices which they use to execute their swindles.
The scammers lure rich business people with the promises of restricted tenders mainly involving the supply of goods.
To win the trust of potential bidders, the fraudsters in collusion with government officials and police officers forge documents on letterhead and invite their targets to government offices to sign fake documents. This opens up the Pandora box of how tenderprenuers enjoy privileges from the state officials and how money exchange hands to win contracts.
Merali should be arrested on arrival at the airport from wherever he's now comfortably hiding to answer on bribery and I'm certain investigators can extract more information from him to catch those in the web that is if they're serious to take this case to the end.
It also opens up a box of lies that the so called flamboyant 'businessmen' make their money, most of the suspects arrested live large, they've enjoyed positive press before. This isn't the first time scamming case to hit the airwaves, it's still fresh in minds about yet another flamboyant 'businessman' Jared Otieno who was also in the spotlight for fraud.
---
Kenya Insights allows guest blogging, if you want to be published on Kenya's most authoritative and accurate blog, have an expose, news, story angles, human interest stories, drop us an email on

[email protected]

or via Telegram
---
Uhuru Must Replace The Rejected Ambassadors By Host Country With Competent Kenyans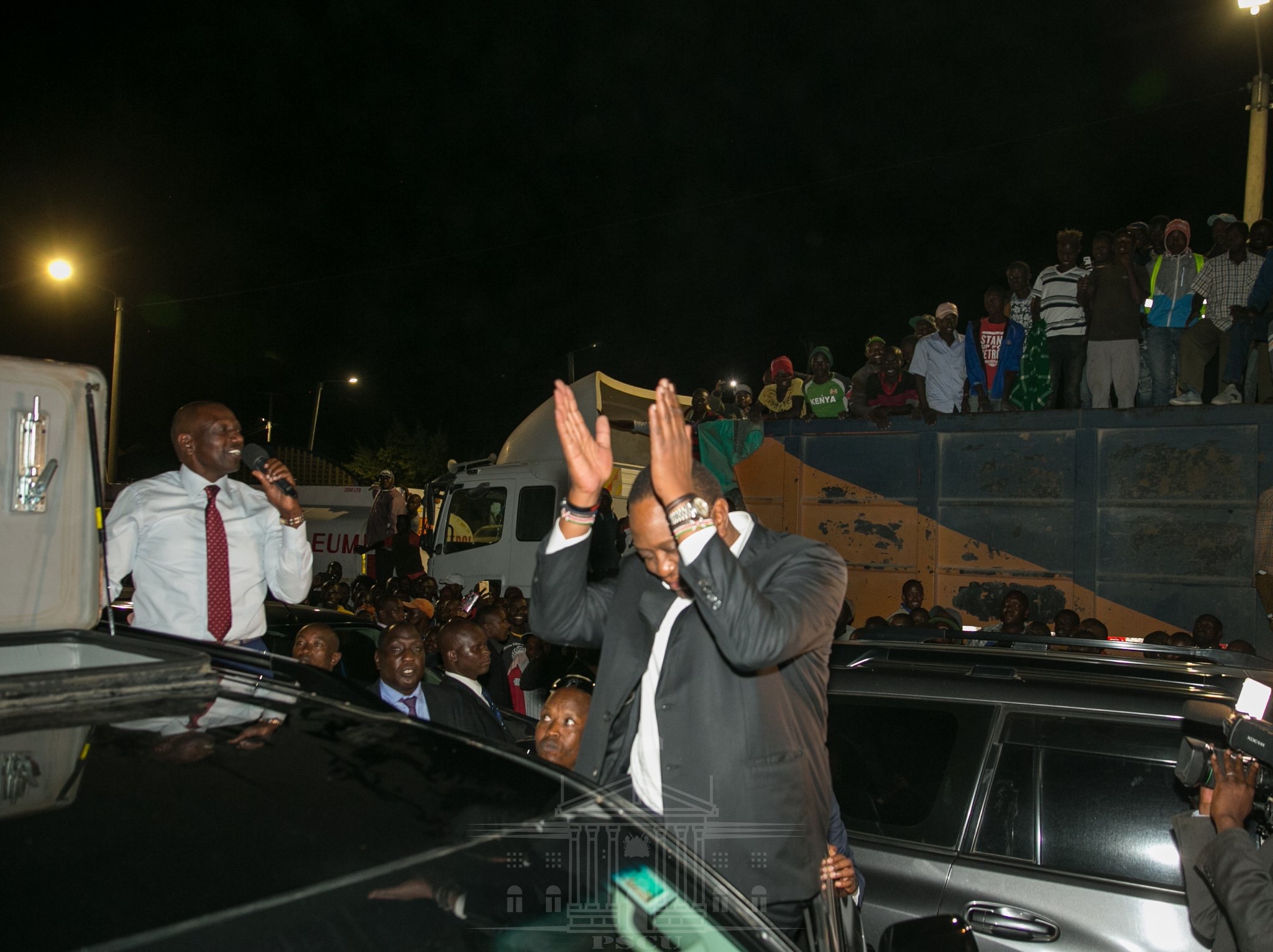 Ambassadorial posts like many other parastatal appointments have been largely awarded on political weighing as opposed to merits. International relations is an important aspect of any country's growth that's why serious country's only assign career diplomats to such duties.
However, in Kenya such posts more often are awarded to political rejects who're given the positions as reward for sycophancy. It now emerges that seven ambassadors of Kenya have been denied accreditation by their host countries given their tainted records in Kenya.
Though the government has been trying behind the scenes to resolve the unprecedented diplomatic development on the postings, it would appear Russia, Turkey, Austria, China, Malaysia, Namibia and Qatar have rejected the new envoys.
And six months after being vetted by Parliament and consequently appointed by President Uhuru Kenyatta, the seven; Ndegwa Muhoro (Malaysia), Hassan Wario (Austria), Benjamin Langat (Namibia), Johnson Kimani Ondieki (Turkey), Richard Ekai (Russia), Sarah Serem (China) and Paddy Ahenda (Qatar) have yet to report to their foreign duty stations.
Other appointments said to have run into the rare diplomatic headwinds include that of ambassador to the European Union (EU) Phyllis Kandie, who was later replaced by former Cabinet colleague Prof Jacob Kaimenyi.
This is a clear manifest that the so called vetting processes conducted in Kenya are just a farce and that other countries prioritize integrity. It still baffles me how someone like Ndegwa Muhoro successfully went through the vetting process despite having an immensely controversial record while he was the DCI.
Here's a man who was at the center of extrajudicial killings including unresolved murders of many including businessman Jacob Juma whom many believe was assassinated by the state and IEBC's ICT Director Chris Musando. Not to mention a heap of corruption accusations labeled against him including the land grabbing of Tatu City.
It therefore doesn't come as a surprise that Muhoro's former position as Directorate of Criminal Investigations, might have worked against his appointment as ambassador to Malaysia.
Apparently, Malaysian government has blocked his appointment citing his alleged blighted record during his tenure at Mazingira House, the DCI headquarters.
During his vetting process by the National Assembly, Muhoro whose first appointment to Israel as an envoy did not materialise, was confronted with allegations of spate of extra-judicial killings and unsolved high-profile murders during his tenure. Malaysian government under the new tough Prime Minister Mahathir Bin Mohamad blocked the former sleuth's ambassadorial job.
Another crook who doesn't deserve to hold any public office is Hassan Wario, the Former Sports CS Wario's appointment may have run into trouble after he was charged together with Olympics legend Kipchoge Keino over the Sh55 million Rio Olympic graft scandal. His case is still pending in court.
Honestly, these are the peiple expected to represent the face of Kenya in the host countries and they walk in with taunted images? What will this say about Kenya? Malaysia for instance has been a safe hum for many corrupt Kenyans who hide their wealth and then you purport to fight corruption and assign a more corrupt individual like Muhoro to represent the country?
The President Must now live by his words, he recently said that none of those implicated in corrupt cases would be allowed to occupy public offices. This is the perfect time for Uhuru to cut links with his corrupt friends. We have able Kenyans who're experienced diplomats to fill those voids. More time must not be wasted.
Muhoro and his group of unworthy choices must be immediately discharged to retirement. The country won't stop running because a few monkeys fell off the tree. President Must now prove a point on what he really stands for.
---
Kenya Insights allows guest blogging, if you want to be published on Kenya's most authoritative and accurate blog, have an expose, news, story angles, human interest stories, drop us an email on

[email protected]

or via Telegram
---