Cyprian Nyakundi Goes After Professor Magambo- A Man Who Expelled Him For Tweeting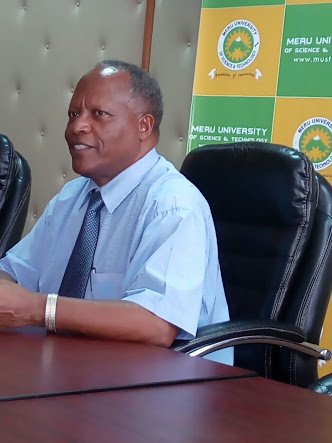 When Meru University expelled Blogger Cyprian Nyakundi,  four years ago, for tweeting, the world was shocked. The expulsion letter went viral but Nyakundi's effort to be readmitted back to Meru University were fruitless, Deputy Vice Chancellor Gitonga Mburugu's signature on the letter sealed Nyakundi's fate.
What crime had Nyakundi  committed? Well, well. The Blogger had posted on social media that lecture rooms had no enough chairs and students had to carry chairs from one block to another. He had also posted on social media that the Library had no enough updated   books, the streets within the university needed lighting, a lot of dust within the university that needed grass to be planted and pavements to be cemented, a student was sexually harassed and management tried to cover it up  and finally, poor cafeteria services that led to scrambling for food by students. These were Nyakundi's crimes that led to his expulsion!
Nyakundi was a Joint Admissions Board student that was posted to the University to pursue Bachelor of Science in Actuarial Science, one of the top and well being career course. But just with a stroke of a pen, the Meru University administration ended his studies. His case was then highlighted by none other than State House Director Dennis Itumbi under the Hashtag #LetNyakundiTweet.  Nyakundi is now a big critic of Itumbi but insists he must criticize him because that is what intellectuals do.
In fact, even after being  expelled, Nyakundi never gave up as he continued highlighting corruption and impunity within Meru University. The scared management once summoned student leaders and told them "Nyakundi is an outsider and enemy, his aim is to tarnish Meru University Image, don't listen to him! Avoid him like Plague.
So it is not surprising how Nyakundi was able to break the news of the murdered Meru University student leader complete with all details and image evidence. The Kenyan media later caught up with the news three hours after Nyakundi broke it. A Meru University student we spoke to said him and  fellow students learnt about the incident from the Blogger despite them residing near the place he was shot.
We managed to get Nyakundi's Views on why he decided to control the narrative of this case and here is a caption of what he said
" I was alerted about the murder by  a student and had to act very fast because I know  how the government and media operate. By the way, there was a plan to fix the murdered student by saying he was carrying a weapon, trying to attack the officer, and leading to exchange of fire and his demise. Media is good in conjuring such narratives.  I had to act fast by taking on social media and stating that this student was unarmed, and was killed by by an officer, not a goon. Trust me, this story would have been killed by media.  By the time media was reporting, we had controlled the narrative and all Kenyans were fully aware the student had been eliminated by an officer, he was unarmed and the university had a hand in this. So media could not even interview  the management because the narrative had been set.'' This is power of social media, and media just had to report as social media was reporting.
"Such stories don't need any doubt. If we had allowed the corrupt media to run their NIS script, this case would have not raised outrage- Nyakundi  tells us.
Because of social media pressure, many institutions including IPOA and Ministry of Education have started probing the matter. UASU condemned the incident and demanded that action is taken. Leaders from all over the nation have also demanded a quick apprehension of the trigger-happy Cop.
Blogger Nyakundi came up with the narrative of forcing the whole management to resign over the matter. And due to all this pressure, the resignation of Magambo is now a topic of discussion though the VC says he won't resign because he has done nothing wrong. The Blogger has been posting in Meru University Students group urging students to only go back when Professor Magambo has resigned.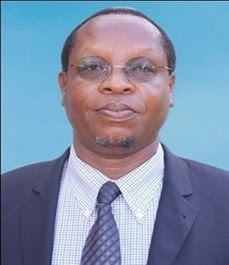 The Blogger  has also championed for the Alumni meeting where he appeared with the current and former student leaders and Magambo's stepping aside being one of the key topics. The Blogger has declared that he will personally follow up the case and will soon start releasing articles about the rot within the institution.
Nyakundi insists he has nothing personal against the Vice Chancellor and is not out to revenge because the rot at the institution is too much and it is time something is done.
"I have nothing personal against Professor Magambo who is a shame to the world of creativity. I believe the VC has a hand in the student's murder because he is the one who called in the police. Why hasn't he recorded a statement? As a Blogger and peace loving Kenyan, I have a role to inform Kenyans and Meru University students won't go back unless many changes are implemented. We will tell them when it is safe to go back. I have nothing personal against anyone, I am just fighting Impunity. Magambo is a small person, we have fought serious people before'' Nyakundi told us.
As the Meru University saga unfolds, one thing is for sure- Professor Magambo will go, but Nyakundi will keep exposing him. Is this sweet revenge?
We digress.
---
Kenya Insights allows guest blogging, if you want to be published on Kenya's most authoritative and accurate blog, have an expose, news, story angles, human interest stories, drop us an email on

[email protected]

or via Telegram
---
Sameer Group's Naushad Merali Impersonation Saga Of President Uhuru Opens A Pandora Box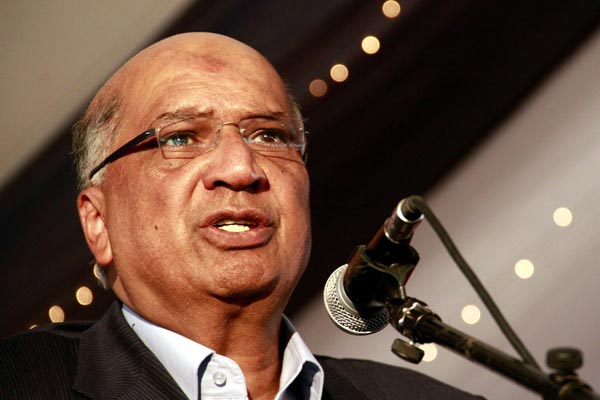 In what seems like a well planned out plot of people who've studied the system well to know how it runs and who to target a can of worms has been ripped out.
Merali whom has had close ties with almost all administrations since Kenyatta era, was targeted by the now famous group of seven individuals in what has turned out to be an historic scamming.
On January 14 recieved a call from the 'President' about a tender, the tycoon had no reason to doubt he caller was not the head of state. The caller perfectly mimicked his voice.
Merali and the 'President' exchanged pleasantries on the phone, then got down to business.
The 'President informed Merali of a state tender he wanted the well-known businessman to enjoy. But there was a catch. The 'head of state' asked Merali for a small favour before he could embark on the lucrative contract, Sh10 million in advance for facilitation. That presumably was a trifle compared to the tender itself.
It happened that Merali was outside the country but that wasn't gonna stop the show given his appetite, he took the risk and tadked his financial officer to process the facilitation fee which at this point we will call it as it is, a bribe.
So elaborate was the plan that the 'President' sent his men to pickup the cash from Merali's office in Mombasa road. Sharply dressed men arrived with full Police escort and high range cars to clear any touch of doubt. They were given the Sh.10M.
So here's what I pick from the story that Mr. Merali and President Uhuru are obviously not new to each other and probably have had other personal engagements together beforehand for Merali to quickly give in to the mimicked voice.
The suspects didn't target Merali randomly and using uhuru's voice randomly, this was elaborate, they must have had an insider information in order to be able to exploit the weak links. Sh10M is not a few coins that Merali would just give easily without solid assurance like the president himself collecting the money. The level of confidence Merali had on the 'President' could easily point at a possible previous and similar engagement.
It also can mean that, there's an elaborate ring including Statehouse officials who target businessmen and defraud in President's name. Infact, Police investigations are exploring this possibility.
The group has links to State House, Harambee House and other powerful offices which they use to execute their swindles.
The scammers lure rich business people with the promises of restricted tenders mainly involving the supply of goods.
To win the trust of potential bidders, the fraudsters in collusion with government officials and police officers forge documents on letterhead and invite their targets to government offices to sign fake documents. This opens up the Pandora box of how tenderprenuers enjoy privileges from the state officials and how money exchange hands to win contracts.
Merali should be arrested on arrival at the airport from wherever he's now comfortably hiding to answer on bribery and I'm certain investigators can extract more information from him to catch those in the web that is if they're serious to take this case to the end.
It also opens up a box of lies that the so called flamboyant 'businessmen' make their money, most of the suspects arrested live large, they've enjoyed positive press before. This isn't the first time scamming case to hit the airwaves, it's still fresh in minds about yet another flamboyant 'businessman' Jared Otieno who was also in the spotlight for fraud.
---
Kenya Insights allows guest blogging, if you want to be published on Kenya's most authoritative and accurate blog, have an expose, news, story angles, human interest stories, drop us an email on

[email protected]

or via Telegram
---
Uhuru Must Replace The Rejected Ambassadors By Host Country With Competent Kenyans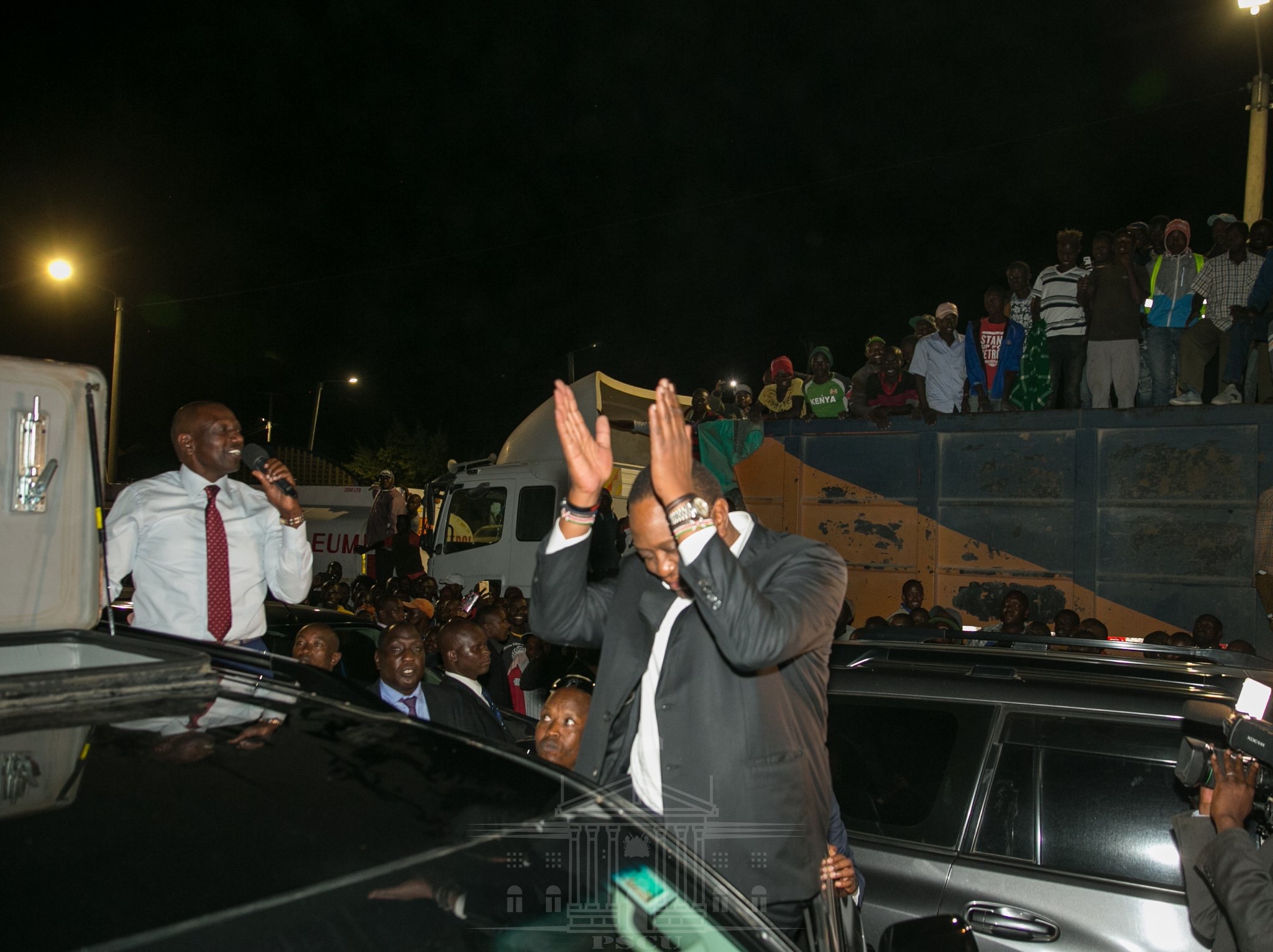 Ambassadorial posts like many other parastatal appointments have been largely awarded on political weighing as opposed to merits. International relations is an important aspect of any country's growth that's why serious country's only assign career diplomats to such duties.
However, in Kenya such posts more often are awarded to political rejects who're given the positions as reward for sycophancy. It now emerges that seven ambassadors of Kenya have been denied accreditation by their host countries given their tainted records in Kenya.
Though the government has been trying behind the scenes to resolve the unprecedented diplomatic development on the postings, it would appear Russia, Turkey, Austria, China, Malaysia, Namibia and Qatar have rejected the new envoys.
And six months after being vetted by Parliament and consequently appointed by President Uhuru Kenyatta, the seven; Ndegwa Muhoro (Malaysia), Hassan Wario (Austria), Benjamin Langat (Namibia), Johnson Kimani Ondieki (Turkey), Richard Ekai (Russia), Sarah Serem (China) and Paddy Ahenda (Qatar) have yet to report to their foreign duty stations.
Other appointments said to have run into the rare diplomatic headwinds include that of ambassador to the European Union (EU) Phyllis Kandie, who was later replaced by former Cabinet colleague Prof Jacob Kaimenyi.
This is a clear manifest that the so called vetting processes conducted in Kenya are just a farce and that other countries prioritize integrity. It still baffles me how someone like Ndegwa Muhoro successfully went through the vetting process despite having an immensely controversial record while he was the DCI.
Here's a man who was at the center of extrajudicial killings including unresolved murders of many including businessman Jacob Juma whom many believe was assassinated by the state and IEBC's ICT Director Chris Musando. Not to mention a heap of corruption accusations labeled against him including the land grabbing of Tatu City.
It therefore doesn't come as a surprise that Muhoro's former position as Directorate of Criminal Investigations, might have worked against his appointment as ambassador to Malaysia.
Apparently, Malaysian government has blocked his appointment citing his alleged blighted record during his tenure at Mazingira House, the DCI headquarters.
During his vetting process by the National Assembly, Muhoro whose first appointment to Israel as an envoy did not materialise, was confronted with allegations of spate of extra-judicial killings and unsolved high-profile murders during his tenure. Malaysian government under the new tough Prime Minister Mahathir Bin Mohamad blocked the former sleuth's ambassadorial job.
Another crook who doesn't deserve to hold any public office is Hassan Wario, the Former Sports CS Wario's appointment may have run into trouble after he was charged together with Olympics legend Kipchoge Keino over the Sh55 million Rio Olympic graft scandal. His case is still pending in court.
Honestly, these are the peiple expected to represent the face of Kenya in the host countries and they walk in with taunted images? What will this say about Kenya? Malaysia for instance has been a safe hum for many corrupt Kenyans who hide their wealth and then you purport to fight corruption and assign a more corrupt individual like Muhoro to represent the country?
The President Must now live by his words, he recently said that none of those implicated in corrupt cases would be allowed to occupy public offices. This is the perfect time for Uhuru to cut links with his corrupt friends. We have able Kenyans who're experienced diplomats to fill those voids. More time must not be wasted.
Muhoro and his group of unworthy choices must be immediately discharged to retirement. The country won't stop running because a few monkeys fell off the tree. President Must now prove a point on what he really stands for.
---
Kenya Insights allows guest blogging, if you want to be published on Kenya's most authoritative and accurate blog, have an expose, news, story angles, human interest stories, drop us an email on

[email protected]

or via Telegram
---
Why Wilkins Fadhili Will Get Away With Everything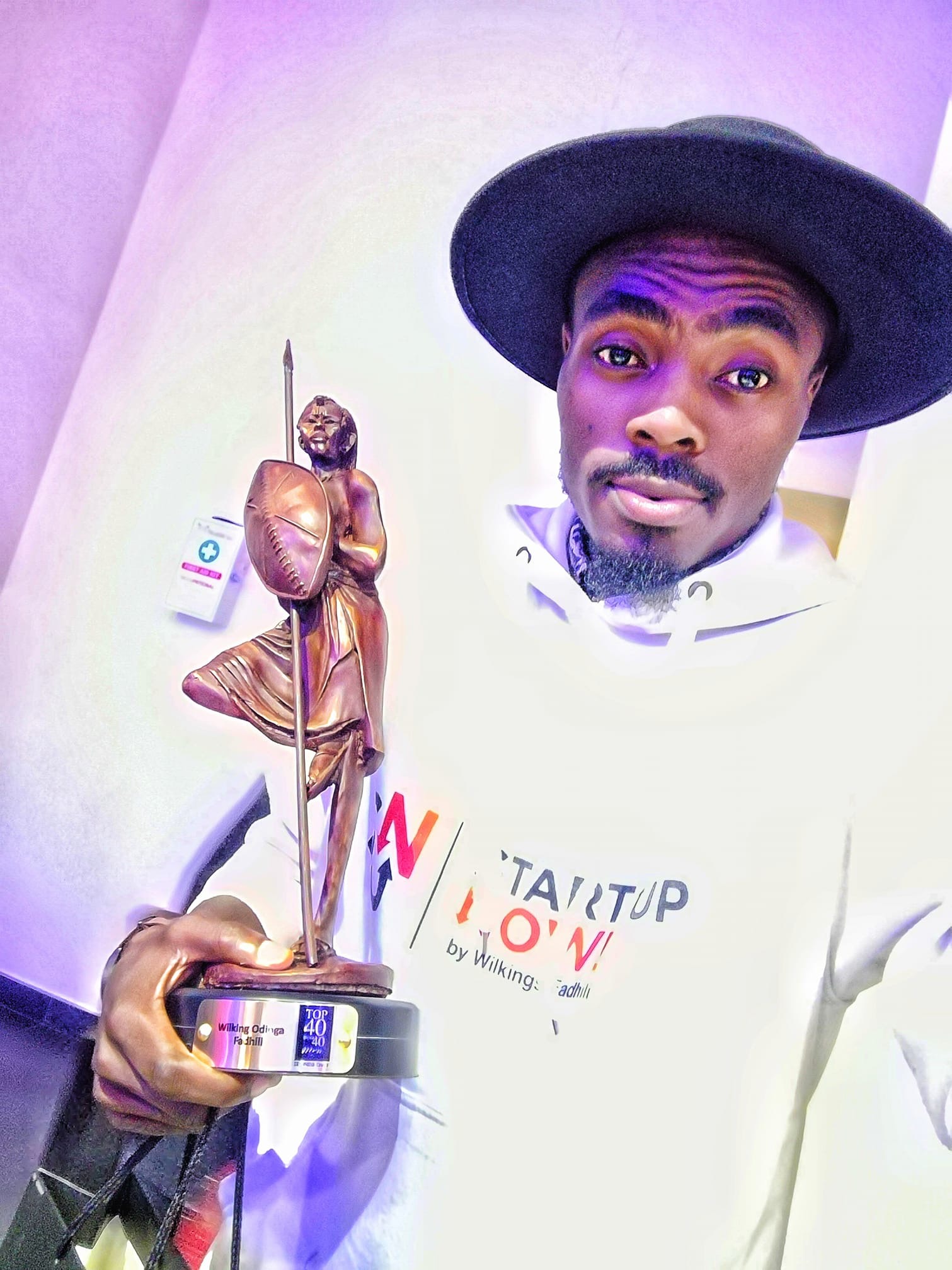 The 2013 block buster 'wolf of wallstreet' was a hit that aimed to caution the young and money obsessed individuals on quick and dirty tricks to earn money. Instead, it served as a blue print to escape poverty by any means. Taking advantage of grey areas and loop holes in the constitutions, many young and old people learnt tricks on how to fake it and make it across the globe. Faking lavish lifestyles, talking like super hustlers and posing to inspire the young and gullible.
Survey shows that out of three young people, one is most likey to be living under pressure to present themselves as having a 'perfect' life on social media. This is what the coning pair, Wilkins Odinga Fadhili and Ruth Ambogo took advantage of. Wilkins chose to be a fake brand strategist, developer and his bae, Ruth Ambogo who came to some sort of limelight through Daughters of Raila campaign team was posing as a successful young lady, below 25 years of age. What she succeeded on is yet to be known.
Ambogo has been taking advantage of the unsuspecting young people, posing as one within their age bracket who has made it. She has organised seminars and workshops, coned young and extended to rip on githeri media that does no background check. If she was not elsewhere coning the youth in the company of Fadhili, she would be the slay in television interviews slotted between soap operas or naija movies because that's when many gullible kids in their late teens and mid tweenties are watching. 'Motivating' and talking as one who made through hardwork but what did she make it on? nothing but fakery.
Ambogo and Fadhili were enroute to enjoying the heroic status like that of a successful athlete, a musician or business person. She was nearly becoming a female Myles Monroe. Only that her motivation was fake and in her head she was living her dream, mid day dreams. Both of them were nominated for funny awards as the most promising under 25s. Are they under 25? Ambogo smears anything in her face to seal pot holes and wrinkes to atlease resemble a young person but even a mad man will tell you that that bae is over thirty and counting.
Back at home they were having living together and having sex, which is allowed if anything they are two very old people thinking of their 40s. With age advancing and world changing, it's like Wilkins was running short of tricks to keep the coning business a float and you know romance without finance is not easy with a slay as your bae. Their thing was hitting rock bottom, reports were doing rounds that Wilkins was moving from one girl's house to the next. Sources close to the couple revealed to K.I that Ambogo was getting tired of Wilkins but still had a feeling that his coning tricks would make a big killing. 
He was under duress, people he had coned or borrowed money from were blowing his phones, he was not landing on new preys, the 'business' was literally bad for him and like any other slay, Ambogo was becoming impatient. When Fadhili's trick to con Larry Madowo (a journalist) failed and Larry bursted him, Ambogo took that as an opportune time to distance herself from her man. She wasn't lucky though, netizens were on her with water tight eveidence that tied them together. 
First coning couple of 2019. Look at where faking has put them, if these guys were real, their friendship would stand the test of time and hardship. No law bars one from being nominated for awards, you actually create your own, nomiated yourself and even award yourself. They faked it to this level. With conversations over millions in public while back at home they argued over tomatoes and secretly went through each others phones. Trust was at its all time low.
Ambogo was faker,  distancing herself when Wilkins was bursted is why, "Fake friends are like shadows: always near you at your brightest moments, but nowhere to be seen at your darkest hour. True friends are like stars, you don't always see them but they are always there." – Habeeb Akande.
By @grinlightmedia on Twitter.
---
Kenya Insights allows guest blogging, if you want to be published on Kenya's most authoritative and accurate blog, have an expose, news, story angles, human interest stories, drop us an email on

[email protected]

or via Telegram
---