Chinese Billionaire Jack Ma Threatens To Withdraw Kenya's Covid-19 Support Over Aid Corruption Link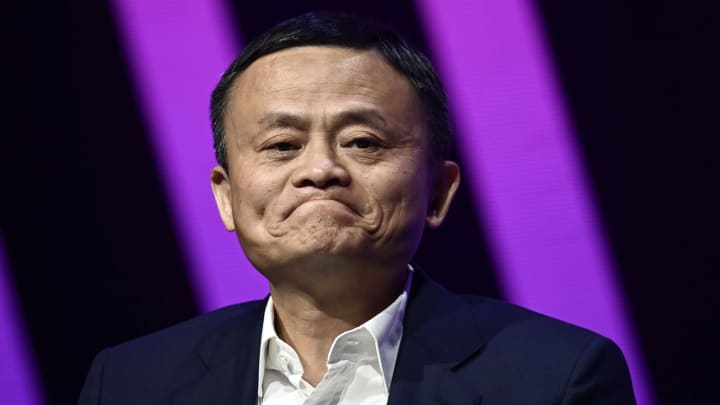 Pressure is piling and a crisis mounting following accountability queries raised on Covid-19 donations sent to Kenya. Billionaire Jack Ma is one of the leading philanthropists in the coronavirus pandemic. Jack has particularly targeted under privileged countries in his medics aid drive. US too was amongst the first beneficiaries of Jack Ma's foundation aid.
The foundation has sent donations to Africa in three phases with the last of 500,000 kits now being distributed.
Africa can be one step ahead of the coronavirus. To each of the 54 African countries, we will donate 20,000 test kits, 100,000 masks and 1,000 medical use protective suits and face shields. Thank you @PMEthiopia @AbiyAhmedAli for your support. pic.twitter.com/6oKptVCjNx

— Jack Ma (@JackMa) March 16, 2020
Our second donation to 54 countries in Africa is on the way. That includes 500 ventilators, 200K suits & face shields, 2K thermometers, 1M swabs & extraction kits and 500K gloves. Thank you @AbiyAhmedAli @flyethiopian @AfricaCDC @WFP for your partnership. Stay safe Africa!

— Jack Ma (@JackMa) April 6, 2020
Our 3rd donation to Africa will immediately be made to @_africanunion and @AfricaCDC. This includes 4.6m masks, 500k swabs & test kits, 300 ventilators, 200k clothing sets, 200k face shields, 2k thermal guns, 100 body temp. scanners and 500k pairs of gloves. #OneWorldOneFight

— Jack Ma (@JackMa) April 20, 2020
Questions are now arising as to where the donations to Kenya ended up in. According to news sources, they were received and handled by KEMSA instead of MOH and here's where the scandal brews.
Questions have been raised on Kenya's capacity to mass test for Covid19 with logistics pointing at an impossibility. KEMRI is said to have the capacity to conduct upto 10,000 tests per day but is greatly underfunded. Kenya is currently conducting an average of 1,000 tests daily and this is cumulative from all the laboratories in the country cleared by the ministry of health to test for the Covid19.
Big question is where's the money set for the fight, where are the kits. According to a diplomatic sources talking to Kenya Insights, the Chinese embassy is concerned about fraud accusations that has marred the distribution of the medical aid donated by billionaire Jack Ma.
In the last two donations to Africa, Kenya received 50,000 kits, this cant be reflected in all the tests done so far. When the government gave private hospitals the green light to conduct tests, eyebrows were raised with many cautious Kenyans raising eyebrows on the possibilities of donated kits being hawked to the private hospitals.
In the past weeks, social media and Kenyan blogs have been awash with allegations that Kenya National Chamber of Commerce and Industry (KNCCI) Chairman Richard Ngatia is involved in selling Jack Ma's kits in cohorts with MOH officials.
"Ngatia had been ready for the coronavirus outbreak since January, by using his access to high-level international intelligence that is available to the Kenyan Presidency, he, therefore, imported a lot of the testing kits and PPEs that would be critical, before the lockdown of airspace around the World.
Currently, Kenya has 10s of thousands of testing kits in the country, with two-thirds having been donated by Chinese Jack Ma and others, but these donations were taken over by Ngatia, to be resupplied to private hospitals." Kenyan Digest wrote.
The report continues, "
Those people rounded through contact tracing or arbitrary arrests by the Government are quarantined at schools at a cost of Ksh.. 2,000 per person per day.
However, Ngatia through KEMSA has in excess of 5,000 critical care beds which they are releasing to counties that are willing to pay cash for them.
We recently saw Mombasa County Government procure such beds through a Private-public partnership.
On the frontlines, doctors and other critical staff have not received any personal protectives equipment (PPEs) from KEMSA despite constant claims that this equipment is readily available and clear evidence that they have been donated to the Government through KEMSA.
So we continue to wonder, why hasn't the Ministry of Health ensured that these beds and PPEs arrive at all county hospitals in Kenya in anticipation of the spike in infections and hospitalizations?"
"The main national referral hospital in Kenya has only 22 ICU beds, while Richard Ngatia is hawking 5,000 emergency beds through KEMSA during this peak period of COVID-19, taking advantage of the crisis to charge premium prices for them."
Currently, about 14 laboratories and private hospitals have been approved by the ministry to conduct the tests for Covid19 with most charging an average of Sh10,000. With a high competition for the coronavirus equipment, scrupulous businessmen and corrupt government officials are making millions out of the pandemic with irregular supply tenders .
Unanswered question in the middle of the circus is the safety of some of the kits coming to Kenya. With most of the supply tenders kept a secret, little is known as to who's really supplying the kits to Kenya.
We're told that Jack Ma was set to send another batch of the kits to Kenya this month May but the fraud allegations has put a pause. "He's demanding answers. Ngatia is a big problem there, Uhuru need to check his friend before it's too late." A source talking to Kenya Insights said. Jack is demanding a breakdown of how the donations have been utilized before more aid is sent. He's determined to see the donations served the purpose of helping the vulnerable and not benefiting the few greedy.
We're also told how hard things have become for other hospitals to secure purchases from KEMSA as the demand for Covid19 equipment skyrockets.
World Bank is said to have contracted auditors to check on the books as more billions land in Kenya's Coronavirus fund. It will be worthy to check how this standoff ends as it also risks scaring away other potential donors looking into helping Kenyans in the pandemic.
Afya House cartels seem to be still much alive despite CS Mutahi claiming to have swept the house.
(If you have any worthy tip on the Covid-19 cartels, write to me and information will be treated with confidentiality in.kenyawest@protonmail.com )
---
Kenya Insights allows guest blogging, if you want to be published on Kenya's most authoritative and accurate blog, have an expose, news, story angles, human interest stories, drop us an email on tips.kenyainsights@gmail.com or via Telegram
---