How Safe Are Covid-19 Testing Kits Coming To Africa As European Countries Flag Coronavirus Contaminated Supplies From China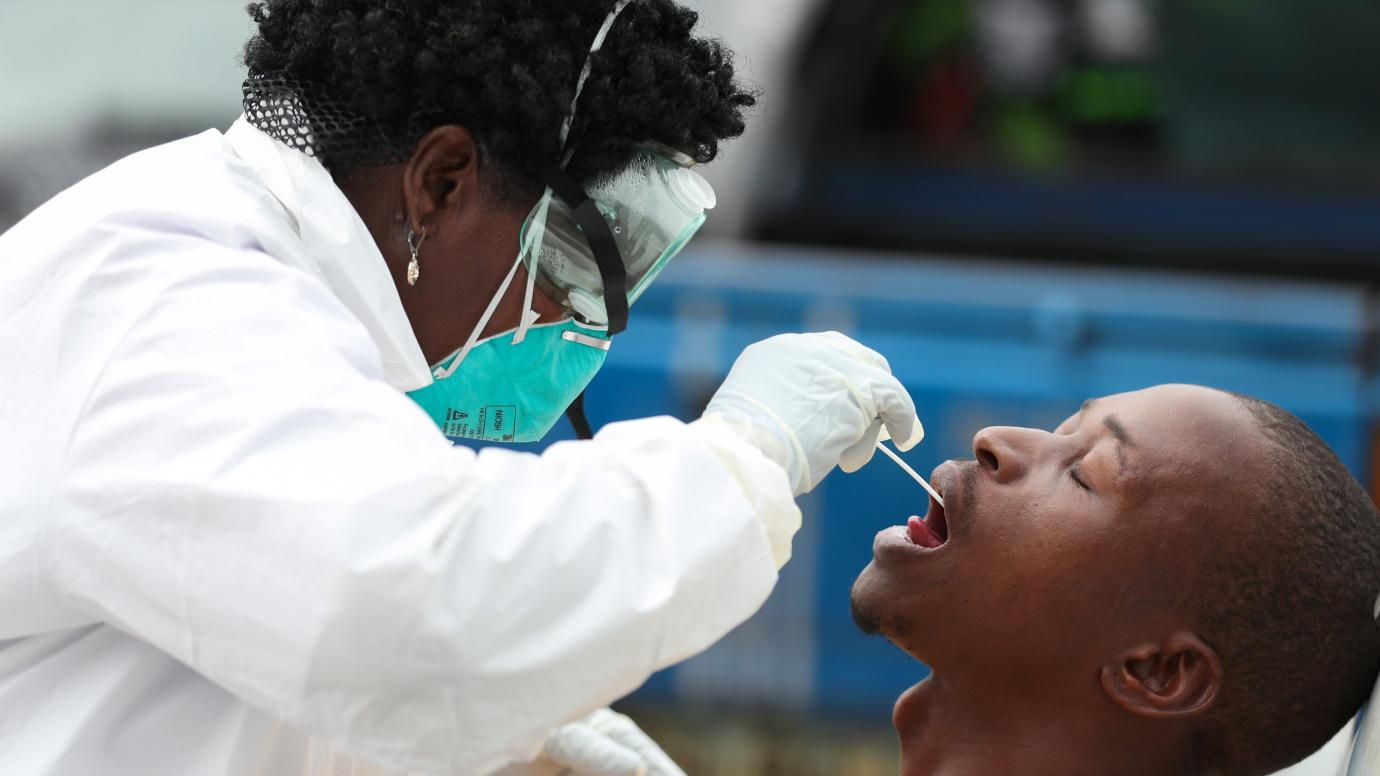 Having been declared a pandemic, Covid19 is giving countries sleepless nights. It happens that China is the large if not the only country supplying the world with medical supplies from testing kits, PPEs and other remedial medicines for the coronavirus.
As countries rush against time to prevent catastrophic deaths, there's yet another huddle, quality and accuracy of the Covid19 testing kits. As a curbing measure, governments are embarking on mass testing and isolation of infected to cut the spread chain.
In a most shocking development, several countries have reported that testing kits, protective equipment and medical devices sent to them to combat COVID-19 were itself found to be contaminated with Coronavirus. Meanwhile, in the US the lab authorized to make coronavirus testing kits itself was found to be contaminated with coronavirus. As secret services have launched a worldwide Intelligence War over Coronavirus related medical supplies, the widespread contamination of the coronavirus testing kits poses a serious concern.
Last week, the UK disclosed that key components of the coronavirus testing kit the UK government had ordered from China were contaminated with the coronavirus itself! On Monday, the 30th of March, 2020, laboratories across UK were warned that there would be a delay in the delivery of "probes and primers."
It was reported that the testing kits were sent from China and were found to be contaminated with the coronavirus when they were being surveyed by a Luxembourg-based company, Eurofins Scientific.
Eurofins admitted to the contamination saying, "We are aware that contaminations of the nature you mentioned have been observed by several primers and probes manufacturers around the world after they produced SARS-COV2 positive controls. 'Those initial problems can be easily resolved by proper cleaning and production segregation procedures." A positive control enables assessment of new test's ability to detect a disease.
In was in its February 2019 annual report, that Eurofin Scientific's CEO Gilles G. Martin claimed, that the firm was already capable of handling coronavirus-stricken operations. "Eurofins food testing laboratories in China have already developed testing methods for SARS 2-CoV to help manufacturers resume their business activities." He also spoke of how criminal cyber-attacks hit many of the Company's laboratories in June of 2019.
Why isn't Eurofins being ratted out for such a horrific gaffe? The Company sent testing kits contaminated with coronavirus! Why aren't its officials being taken in custody and questioned at the highest levels for putting millions of lives in danger?
The curious case of undisclosed Contamination in US lab
In early March, 2020, a senior federal scientist in America and the country's Food and Drug Administration (FDA) issued shocking statements disclosing that the Atlanta laboratory of the Centers for Disease Control and Prevention (CDC) authorized to make the coronavirus testing kits was itself found to be contaminated. The background to this being that although the WHO had shipped its coronavirus testing kits worldwide to 57 other countries, the U.S. had decided to make its own.
Timothy Stenzel, the Director of the CDC office of In Vitro Diagnostics and Radiological Health, was sent to the Atlanta lab on Feb 22 to help coordinate the administration's coronavirus response. Surprisingly, the test specialist was stopped at CDC's door and made to wait overnight, two individuals with knowledge of the episode told POLITICO. The scientist was granted permission to be on campus only after senior health department officials negotiated his access in a series of calls.
After the episode, Stenzel found evidence that the lab was contaminated with coronavirus and reported it to the U.S. Department of Health and Human Services (HHS). It is unclear which senior health officials, at which agencies, knew about the CDC contamination and when they learned of them. HHS has convened a team of scientists from outside the CDC and launched an investigation into the matter.
The Race for Medical Equipment
Governments worldwide are geared up in a massive race for medical diagnostics, testing kits, treatment and vaccination efforts. Governments are engaging in covert intelligence operations related to coronavirus at the highest levels in the race to procure protective equipment and gear, called PPE (Protective Equipment Personal) in medical parlance, which are in great shortage.
Such an evidently nightmarish situation, finding the coronavirus testing kits themselves contaminated with coronavirus in countries such as the U.S. and UK, raises many questions about not just the specific instance of sourcing, but the bigger geopolitical war-games being played out at an international level.
In June of 2009, the World Health Organization (WHO) constituted an emergency committee of undisclosed individuals and declared the H1N1 outbreak a "pandemic," which triggered Buy clauses on vaccination products from various developed countries. These purchases turned out to be not so necessary in the countries making the initial purchases, but fell short in countries which were most affected and couldn't purchase them in time, resulting in soaring profits for vaccine makers – all down to the machinations of certain undisclosed decision makers!
In Canada, a similar story emanates, Thousands of kits meant to screen for COVID-19 delivered to New Brunswick from a supplier in China were contaminated and can't be used at this point.
With endless red flags, Beijing is stepping up its oversight of exports of coronavirus test kits after several European countries complained about the accuracy of some Chinese-made tests.
Chinese exporters of coronavirus tests must now obtain a registration certificate from the National Medical Products Administration (NMPA) in order to be cleared by China's customs, the NMPA said in a statement late on Tuesday.
Beijing had been encouraging Chinese firms to export test kits and other supplies to help battle the coronavirus pandemic, leading to a surge of companies offering kits to countries desperate to get a handle on the fast-moving and highly contagious disease.
Some Chinese test kit makers had been taking advantage of easier European Union regulations to get their products into the market before they were approved at home.
In March, Lei Chaozi, an official with the Ministry of Education, said China-made testing kits had already been supplied to 11 countries, including the UK, Italy and the Netherlands.
But the accuracy of some Chinese tests marketed overseas without Chinese approval have been questioned by European health authorities.
Spain withdrew a batch of rapid tests manufactured by Chinese diagnostics firm Shenzhen Bioeasy Biotechnology after the product was found to have low sensitivity, which means they were unable to detect infection sufficiently.
Bioeasy said in a statement that the inaccurate readings could be because samples were not collected and processed correctly. Bioeasy said it failed to adequately communicate with clients on how to use the test.
Separately, a spokeswoman from China's foreign ministry said last week that Slovak government officials had questioned the reliability of rapid tests purchased from China.
The preliminary conclusion from the Chinese consulate in Slovakia was that the inaccuracies were the result of medical workers using the kit incorrectly, the spokeswoman said.
ANTIGEN TESTS
Bioeasy's rapid tests, as well as the tests questioned by Slovak officials, are antigen tests, a method that targets the virus' protein to detect infection and can deliver results more quickly than the alternative nucleic acid method.
But antigen tests require higher level of virus load and therefore could fail to diagnose people correctly when the samples only contain small amount of virus, Dr. Chen Guangjie, an immunology professor at Shanghai Jiaotong University, told Reuters.
New coronavirus test makers in China are entering the European market during a transition between two regulatory systems.
A stricter rule will come into force in 2022 that will require many infectious disease diagnostic product manufacturers to follow procedures that can take up to a year or more to get a CE mark that indicates approval to be legally sold in European countries.
Current regulations used by several Chinese companies allow manufacturers to obtain CE Mark after submitting a dossier of documents without compulsory verification by authorized third-parties.
Now, China's tightened scrutiny is interrupting test manufacturers' overseas expansion plans.
Xi'an Tianlong Science and Technology, a Chinese firm which received the CE Mark in March and has been in the process of churning out testing reagents that can supply tests for over one million people, told Reuters it now can't meet its export orders.
"Our reagents don't have (NMPA) certificate and cannot be exported," the company's marketing director Feng Zhenzhen said, adding the firm is "actively" applying for Chinese regulator's approval.
Jam Chan, marketing general manager at Osmunda, a service firm that advises Chinese medical product firms on getting overseas approvals, said many recently developed tests in China haven't gone through strict clinical trials, which means the self-declared accuracy rate printed on the products is not properly validated.
"Better not exporting products than offering inaccurate products that can lead to fake results," said Chan. "The quality of products that have been through domestic review before being exported is at least guaranteed to some extent."
The Africa Centres for Disease Control and Prevention (Africa CDC) plans to distribute one million COVID-19 test kits from next week to help countries across the continent address a testing shortfall, according to the director of the African Union body.
Official figures show that Africa has so far been hit less hard than other continents by COVID-19, the disease caused by the new coronavirus, with 911 known deaths and 3,546 registered recoveries among 17,247 confirmed cases.
But limited testing in many countries has deprived African officials of a full picture of the disease's spread.
Nigeria, with nearly 200 million people, has conducted about 6,000 tests, while Ethiopia, with more than 100 million people, has conducted about 5,000, Kenya with 45M has conducted 10,000 tests.
Health officials in various parts of the continent are also trying to assess equipment needs.
While South Africa has about 1,500 ventilators – breathing machines that can be essential to saving patients in serious COVID-19 cases – there are 10 countries in Africa that have none at all.
The World Health Organization has said fewer than 5,000 intensive care unit beds are available across 43 of the continent's 54 countries, noting "This is about five beds per one million people in the reported countries compared to 4,000 beds per one million people in Europe."
Last week, African Union officials said countries on the continent are struggling to compete with wealthier states for testing kits and other equipment necessary to curb the spread of the coronavirus.
In the backdrop of these developments, a question that is not getting an answer is just how safe and accurate are the kits coming to Africa are? Could Africa get a better deal than the duped European countries or shall be served with garbage? There's no African government that has flagged any supply yet.
"Two Companies from China sold fake COVID-19 test kit to UK for us£20m (Kshs. 2.12Billion). Recuperating PM Boris Johnson who had praised the kit is beyond embarrassed. Even Gov'ts like UK with world class scientists can be conned. Imagine miserable Africa." Kenyan Lawyer Donald Kipkorir opined.
Widespread testing—which even the United States has so far failed to implement—may well prove impossible for many African countries. Alternate strategies, such as social distancing, where possible, or restrictions on travel between urban and rural areas, and across national borders, may ultimately prove more effective in limiting the spread of COVID-19 across the population. Even if supply bottlenecks can be overcome—which would allow many African countries to exploit the existing expertise in contact tracing that has been developed during previous Ebola outbreaks—barriers to the distribution of test kits may prove too high.
Additional reporting by Reuters.
---
Kenya Insights allows guest blogging, if you want to be published on Kenya's most authoritative and accurate blog, have an expose, news TIPS, story angles, human interest stories, drop us an email on

[email protected]

or via Telegram
---