JohnBosco: Why Government, Examination Bodies and Private Hospitals Are To Blame For Quackery In The Medical Field.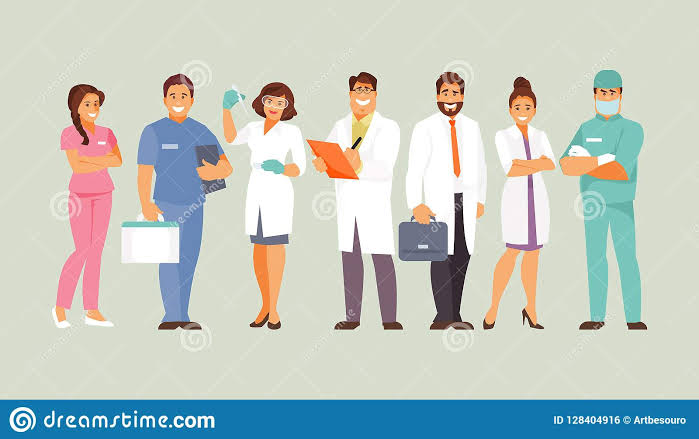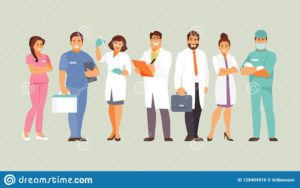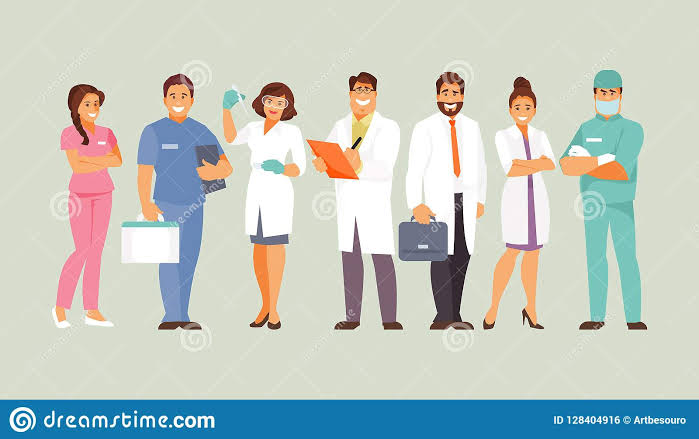 Quacks who practice Quackery are defined as the promoters of unsubstantiated
methods that lack a scientifically plausible rationale. Rate of Quackery in the medical field have rapidly infiltrated up to a point where majority of people have been convinced beyond reasonable doubt that only in medical field is where quacks are.
My aim of this article is to get down behind the scenes and get to share with you what and how i think Quackery in the Medical field by 'Quacks' and Quacks is being promoted, what promotes it and will probably get worse in the near future if some of the recommendation i have aren't put into consideration by the concerned authorities.
Most of the quacks in medical field operate as mobile doctors, conducting tests and performing surgeries on patients in their respective homes and visiting them for continuity of care while some are based in private hospitals and some in public hospitals but at a low rate.
Private Hospitals
"Spend less on salaries and earn more income" has always been the Mission and Aim of Private healthcare facilities in a nutshell.
Private hospitals prefer employees who will make them earn more profit than employing expensive professionals who will probably demand more salary hence slashing down the profit of the Cartels. Therefore, they go for desperate undergraduates who work on locum- part time hours with one qualified professional to white wash the briefcase authorities.
On the better side of the coin, private facilities have assisted in reducing the rate of unemployment by offering jobs to these individuals considered quacks whom some are even more competent, credible than some egocentric professionals.
National Government
State of the economy:
Firstly, high cost of living precisely financial distress elevates the desire and thirst for money to settle your bills and if your little knowledge and experience can bring food to your table if the Government of the day can't make the cost any cheaper then you've to make a breakthrough by yourself. And this catalyses the cartelic business of Quackery without authorization and accreditation from the relevant authorities like Kenya Medical Laboratory Technicians and Technologists Board (KMLTTB), Kenya Medical Practitioners and Dentists Board (KMPDU), Nursing Council of Kenya (NCK), Pharmacy and Poisons Board (PPB).
Secondly, Ministry of Education accredited institutions, only 50% are competent and up to the task of maintaining the ISO standard. This means: The Ministry accredits many of these unqualified institutions through backdoor and briefcase hullabaloo, after all it is business. So many Medical learning institutions accredited are alive but still a few have employer trust on Competency, Integrity and Credibility which can be confirmed on practical grounds and those that aren't trusted are still functioning, alive and well in the market and so are the Quacks that we have in the market. Why should Government continue accrediting more institutions when those that are there cant be monitored well to maintain their standards or their accreditation be terminated once the public and employer trust is lost. Why cant the Government close down these institutions that have lost public and employer trust and save Parents' and Sponsors' money than waste them and be rejected by employers or fail Board exams only to turn into quacks working in the black market.
County Government
On cutting cost, County Governments similarly prefer Diploma holder from a well recognised institution like Kenya Medical Training College (KMTC) to A Degree holder. Output of a degree holder in medical field is more or less the same as that of a Diploma holder in working station. They also target unrecognised institutions products but cheap so as to 'save' county funds only to channel into employer pockets precisely county Ministry of Health (MoH) battalion responsible for employment. I believe if audit report is done on this matter, this is the status quo and so are the rise of Quacks in the system mostly in Counties which didn't meet the Clean sheet audit report apart from Makueni County which had clean sheet audit.
Examination Bodies
It is in the public domain, how expensive it is to get enrolled to the medical field and to afford the system financially is a nightmare to many individuals with financial impecuniousness.
If you are lucky to get sponsorship or scholarship then you win a jackpot if you're an academic genius but unlucky if you're an academic dwarf. Reason being: Sponsors on many occasions deal on 'Get it right first time' and affording Resit or Supplementary exams is similarly expensive meaning if you fail, you'll have to take care of yourself thereafter, pay for your supplementary fee or rather resit fee which equals one full semester or a whole academic year depending on the number of papers you fail.
Affording this for a peasant – low class is like a bête noire. These people try to make ends meet by searching for locums in private healthcare facilities or any other facility within the field of medicine where they can raise funds to pay the fee. Unfortunately, when caught by the concerned authorities, they're considered Quacks not because of misdiagnosis but because of papers but genuinely true quacks who might have made their way to the graduation list after sex exchange or bribery are embroidered as Qualified professionals.
Being that the system is corrupt to some extent, extortion still carries the day.
Like in KMTC situation, Kenya Insights was informed of cases where Candidates receive two messages of Fail and Pass of Final Qualifying Examination (F.Q.E) results which we've concluded as an extortion scheme – "When you go to confirm why you were sent two texts, you will be probably denied the Pass and be confirmed Fail." The aim of the System is money that you'll pay when you get back for resit and it can be done as many times within limit of 4 years.
…………………
In conclusion, these 'Quacks' and Quacks sincerely can't  be compared to employed Quack leaders of this nation who massively kills the future of our unborn children and the future generation every single moment.
---
Kenya Insights allows guest blogging, if you want to be published on Kenya's most authoritative and accurate blog, have an expose, news TIPS, story angles, human interest stories, drop us an email on

[email protected]

or via Telegram
---