What Led To Kenya Sevens Team Losing Sh32M Sponsorship Deal And How KRU Used Players Money To Pay Bank Overdraft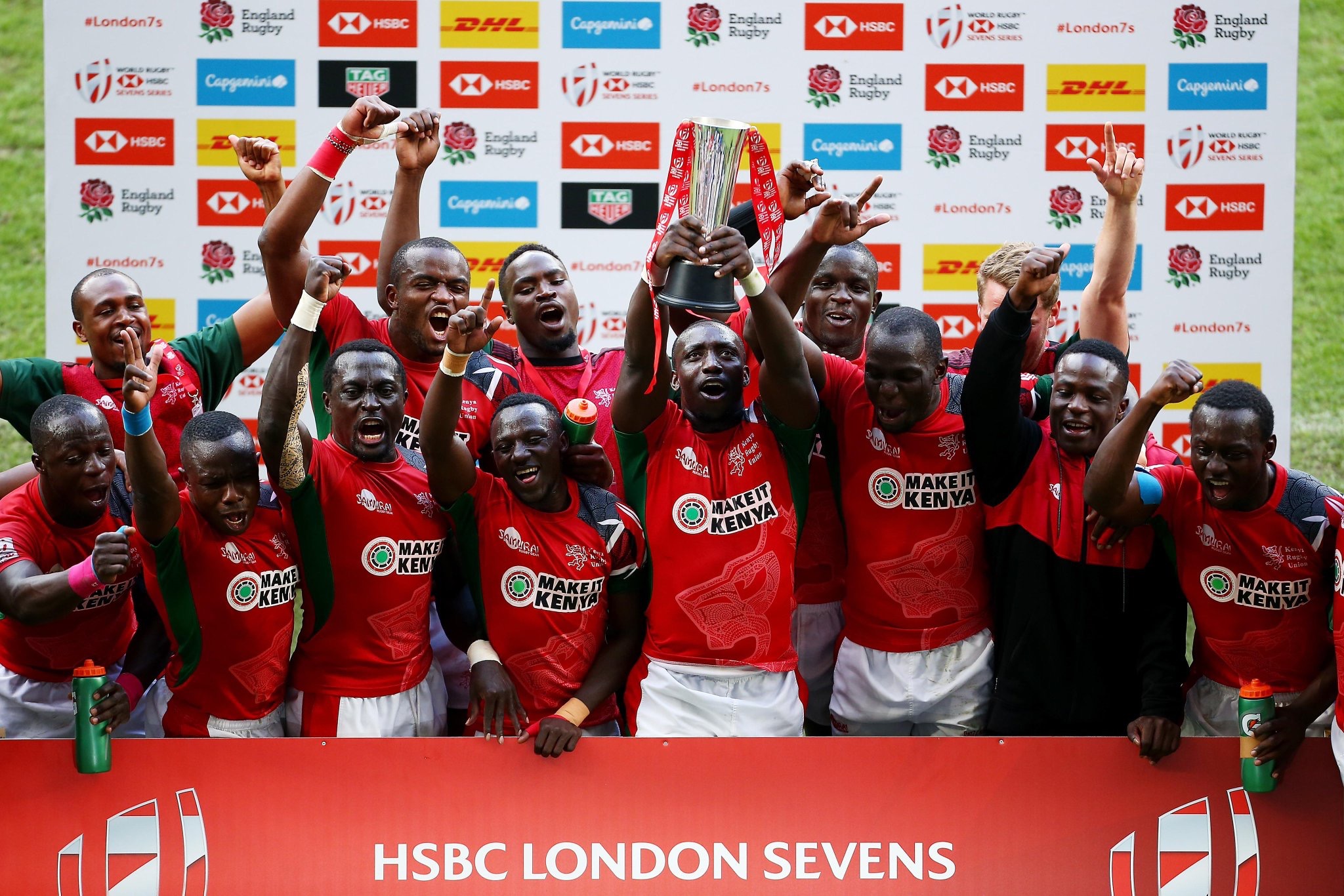 This is a statement from all Kenya Sevens national team players of this season.
In this statement, we give our side of the story and answer some of the unanswered questions.
We are doing this for the love and respect we have for this game. We would also like to state that we followed the right protocols to see that concerns were addressed, and that we were left with no other option but to blank out the logo.
ISSUES
Below is a chronology of the events that led to the impasse
The national team players (Shujaa) met Brand Kenya CEO together with the KRU CEO May 24 after Brand Kenya announced that they were coming in to sponsor Shujaa as the brand ambassadors to a tune of Sh20 million for a period of eight months.
To add on this, the Brand Kenya CEO stated that they were giving each player a token of Sh100,000 in form of cheques in appreciation of the good work done this season.
The KRU CEO interrupted and told Brand Kenya that it was easier to send the money to KRU first then to the players' accounts directly as they have our account numbers.
We didn't see anything wrong with this as we were told the money would be in our accounts before we travelled for the London and Paris legs. We agreed to this as we had already been told by our team manager that our May salaries were going to be delayed and paid on May 7, so we knew the Sh100,000 was going to sort out a few bills as we waited for the salaries to be paid.
We travelled to London before the money hit our accounts. Reaching London, the Team Manager informed us that the money would be in by May 31. We waited for Thursday but nothing reflected in our accounts. On asking the Team Manager, he said that he had been told there was a delay and that the money would reflect the next day.
On Friday, nothing reflected in the accounts and we were told by the Team Manager that they had deposited the money that same Friday so we it would be there the coming Monday after the tournament. We decided to play the tournament with no hiccups, trusting that the money issue would be solved.
On Monday May 4, we travelled to Paris and still nothing had reflected in our accounts. On asking the Team Manager for the reason, he said that he would have a solid answer by Thursday June 7, the time which we were supposed to receive our salaries.
On Thursday, we had a meeting with the Team Manager and still, there was no answer from him. That was when we felt shortchanged by the union, hence the decision to blank out the sponsor's name came about so that the union would answer the sponsors on why we hadn't received our money, yet they had paid. Which at first was to be given as cheques but KRU insisted that it has to go through them.
After that incident, we heard that KRU had a bank overdraft that they didn't know of, and that's when we understood why the KRU CEO insisted that the money go through KRU accounts.
We were told that we would be paid when we returned home but up to now nothing has reflected in the accounts.
Pride
We love doing what we do and it is with so much pride that we don the national team jersey and represent our country on the international rugby playing platform.
It is unfortunate that what appeared to be an internal matter has degenerated into uncalled for hostility and demonisation of the players.
We respect the institution. Respect is two-way. It is unfair to give us tags when all we are asking for is a tool to ensure that we do our work to the best of our ability.
The issues we have raised are basic but crucial now and in future of this sport that we all love. Player welfare is key for us to move to the next level and we feel like this is what is holding us back and if it continues, we shall never ever play to our full potential and most upcoming players will never realise their dream fully.
We feel like so much is demanded of us by the union but they aren't even doing the bare minimum to make sure we focus on bringing in the results.
We struggle to get training venues, our gym has very minimal equipment and these are just a few of the issues we have to go through and yet be able to compete with teams that are well taken care of.
We would not like to antagonise anybody but a time has come for our side of the story to be heard and hopefully things will change for the better of the sport and future players. Below are the 19 players who have taken a joint stand to ensure that these issues of player welfare are addressed.
1) Oscar Ayodi 2) Oscar Ouma 3) Andrew Amonde 4) Collins Injera 5) William Ambaka 6) Billy Odhiambo 7) Dan Sikuta 8) Dennis Ombachi 9) Eden Agero 10) Samuel Oliech 11) Augustine Lugonzo 12) Jeff Oluoch 13) Nelson Oyoo 14) Brian Tanga 15) Arthur Owira 16) Herman Humwa 17) Ian Minjire 18) Eric Ombasa 19) Samuel Mureithi
RESOLUTION
We reiterate, we have never refused to talk and discuss with the technical bench or the KRU. We feel that we have not been unreasonable with whatever issues we have raised.
We are not rogues, rebels or superstars. For most of us, rugby has been part of our lives and played a big role in helping us be role models in society, not forgetting the amazing support of the 40M+ over the years, in good and bad times.
We would also like to state that t it was Shujaa's decision to blank out the logo. It was a unanimous call by everyone in the setup, so we expect no name-calling of individual players and victimisation of any player or management by the KRU.
We hope that this will be resolved soon as the game we all love has to continue.
#Kenya7s #Shujaa
---
Kenya Insights allows guest blogging, if you want to be published on Kenya's most authoritative and accurate blog, have an expose, news, story angles, human interest stories, drop us an email on

[email protected]

or via Telegram
---
NSFW: Kenya's New Age Culture Of Transactional Sex Revealed On A BBC Documentary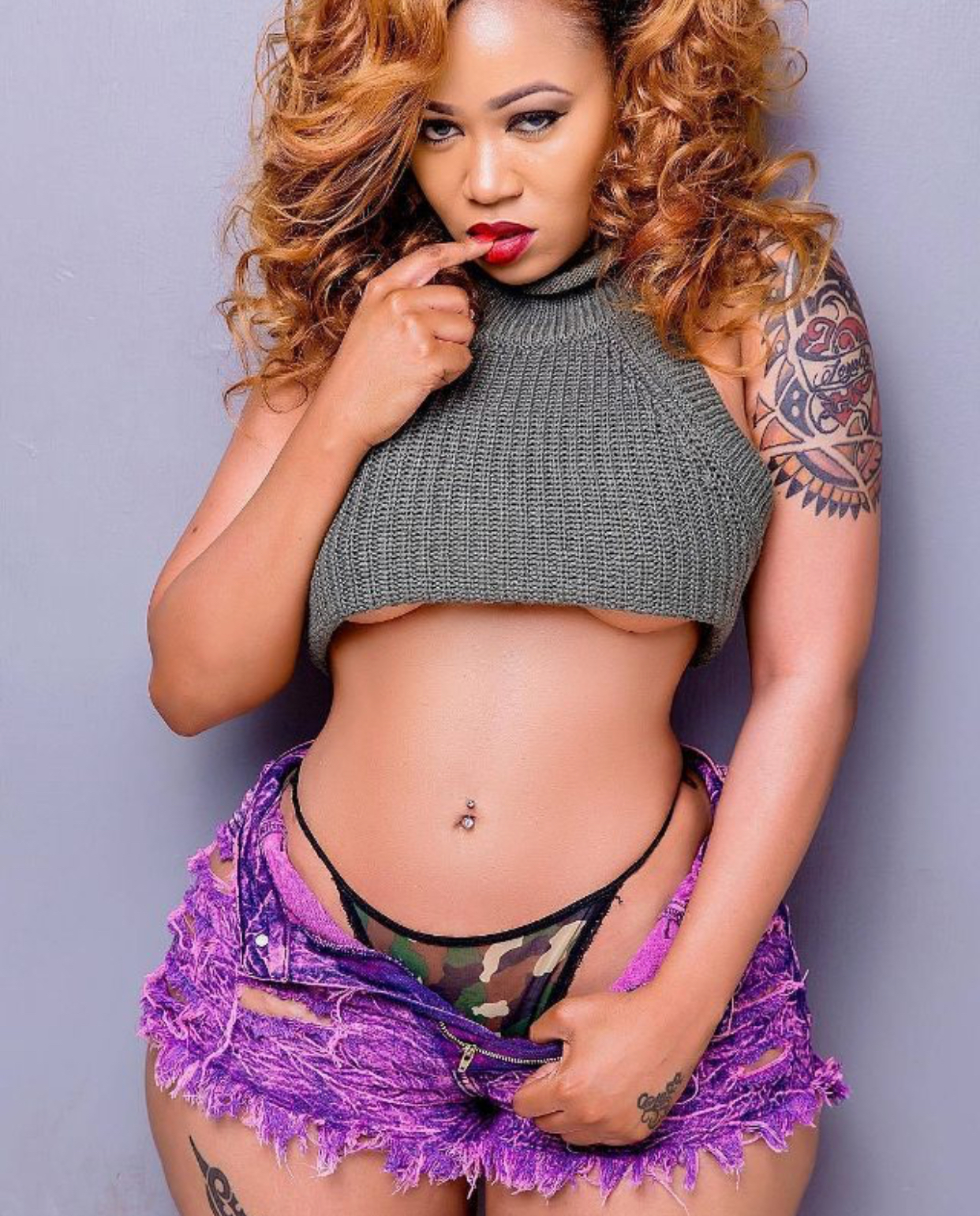 BBC have just released a digital series called'Sugar' which looks at the rise of sugar daddy relationships in Kenya.
In Kenya and beyond, 'sugar' relationships have become mainstream. Transactional sex was once driven by poverty, but now, increasingly, it's driven by vanity. More and more young women are using sugar daddies to fund a lifestyle worth posting on social media.
Older men have always used gifts, status, and influence to buy access to young women. The sugar daddy has probably been around, in every society, for as long as the prostitute. So you might ask: "Why even have a conversation about transactional sex in Africa?"
The answer is that in Kenya, and in some other African countries, "sugar" relationships seem to have become both more common and more visible: what once was hidden is now out in the open – on campuses, in bars, and all over Instagram.
Exactly when this happened is hard to say. It could've been in 2007 when Kim Kardashian's infamous sex tape was leaked, or a little later when Facebook and Instagram took over the world, or perhaps when 3G internet hit Africa's mobile phones.
But somehow, we have arrived at a point where having a "sponsor" or a "blesser" – the terms that millennials usually apply to their benefactors – has for many young people become an accepted, and even a glamorous lifestyle choice.
Until recently there was no data to indicate how many young Kenyan women are involved in sugar relationships. But this year the Busara Centre for Behavioural Economics conducted a study for BBC Africa in which they questioned 252 female university students between the ages of 18 and 24. They found that approximately 20% of the young women who participated in the research has or has had a "sponsor."
The sample size was small and the study was not fully randomised, so the results only give an indication of the possible numbers, they cannot be taken as definitive. Also, only a small percentage openly admitted to having a sugar daddy; the researchers were able to infer that a number were hiding the truth from answers they gave to other questions, using a technique called list randomisation.
But interestingly, when talking about others, not about themselves, the young women estimated on average that 24% of their peers had engaged in a transactional sexual relationship with an older man – a figure very close to that reached by the researchers.
Jane, a 20-year-old Kenyan undergraduate who readily admits to having two sponsors, sees nothing shameful in such relationships – they are just part of the everyday hustle that it takes to survive in Nairobi, she says.
She also insists that her relationships with Tom and Jeff, both married, involve friendship and intimacy as well as financial exchange.
"They help you sometimes, but it's not always about sex. It's like they just want company, they want someone to talk to," she says.
She says that her religious parents brought her up with traditional values, but she has made her own choices. One of her motives, she says, is to be able to support her younger sisters, so they won't need to rely on men for money. But she has also been inspired by Kenya's celebrity "socialites" – women who have transformed sex appeal into wealth, becoming stars of social media.
In the past, some of Kenya's socialites have styled themselves as #SlayQueens, and have been quite upfront about the financial benefits that have come from dating tycoons. Having made it to the top, though, they often begin to cultivate a different image – presenting themselves as independent, self-made businesswomen and encouraging Kenyan girls to work hard and stay in school.
The millions of fans scrolling through their Instagram posts, though, are not blind. The sudden emphasis on entrepreneurship does not hide the fact that these women used their sex appeal to create opportunities in the first place. And many – quite understandably – are attempting to apply this methodology to their own lives.
http://www.youtube.com/watch?v=TNIbiprddHI&list=PLajyiGz4JeyOC8OldsVzqcYh45C9tQ3FK
These young women  have come of age in the last decade, bombarded since childhood with images of female status built on sex appeal. But according to Crystal Simeoni, an expert on gender and economic policy, Kenyan society encourages sugar relationships in other ways too.
If women have become more willing to profit financially from their youth and beauty, she says, it's partly because of Kenya's gross economic inequalities, lack of social mobility, and widespread corruption.
"The way things are constructed in this country makes it so much harder for a smaller person to make ends meet," she argues. Hard work won't get them anywhere. "They have to get a sponsor, rob a bank, or win a tender."
Michael Soi, a well-known artist whose paintings satirise Kenya's culture of transactional sex, takes a similar but more cynical view, attributing the phenomenon more to laziness and a get-rich-quick mentality than to structural injustice.
The days of waking up early and working from morning to night are behind us, he says: "Right now the ass is the new brain, and this is what you use to get what you want."
Dr Joyce Wamoyi from the National Institute for Medical Research in Tanzania says girls and young women between the ages of 15 and 24 have consistently been at higher risk of HIV infection than any other section of the population in sub-Saharan Africa.
Sugar relationships, she says, are contributing to these risks because the women who engage in them do not have the power to insist on the use of condoms. "With sex work, men are more likely to use condoms because it's more explicit that this is selling and buying."
For many young Kenyans, the values espoused in families, schools, and churches simply do not align with the economic realities of the country, or cannot compete with the material temptations that, in the age of reality TV and social media, are everywhere visible.
Even within the family, most Kenyan girls have it drummed into them from an early age that they must marry a rich man, not a poor one. It's taken for granted in these conversations that men will provide the money on which women will survive. So for some it's only a small step to visualising the same transaction outside marriage.
"What is wrong about sex anyway?" asks Jane. "People just make it sound wrong. But sometimes, it ain't wrong at all."
Adopted from BBC
---
Kenya Insights allows guest blogging, if you want to be published on Kenya's most authoritative and accurate blog, have an expose, news, story angles, human interest stories, drop us an email on

[email protected]

or via Telegram
---
Kamene Goro From A TV Darling To A Ratchet Slay Queen At NRG Radio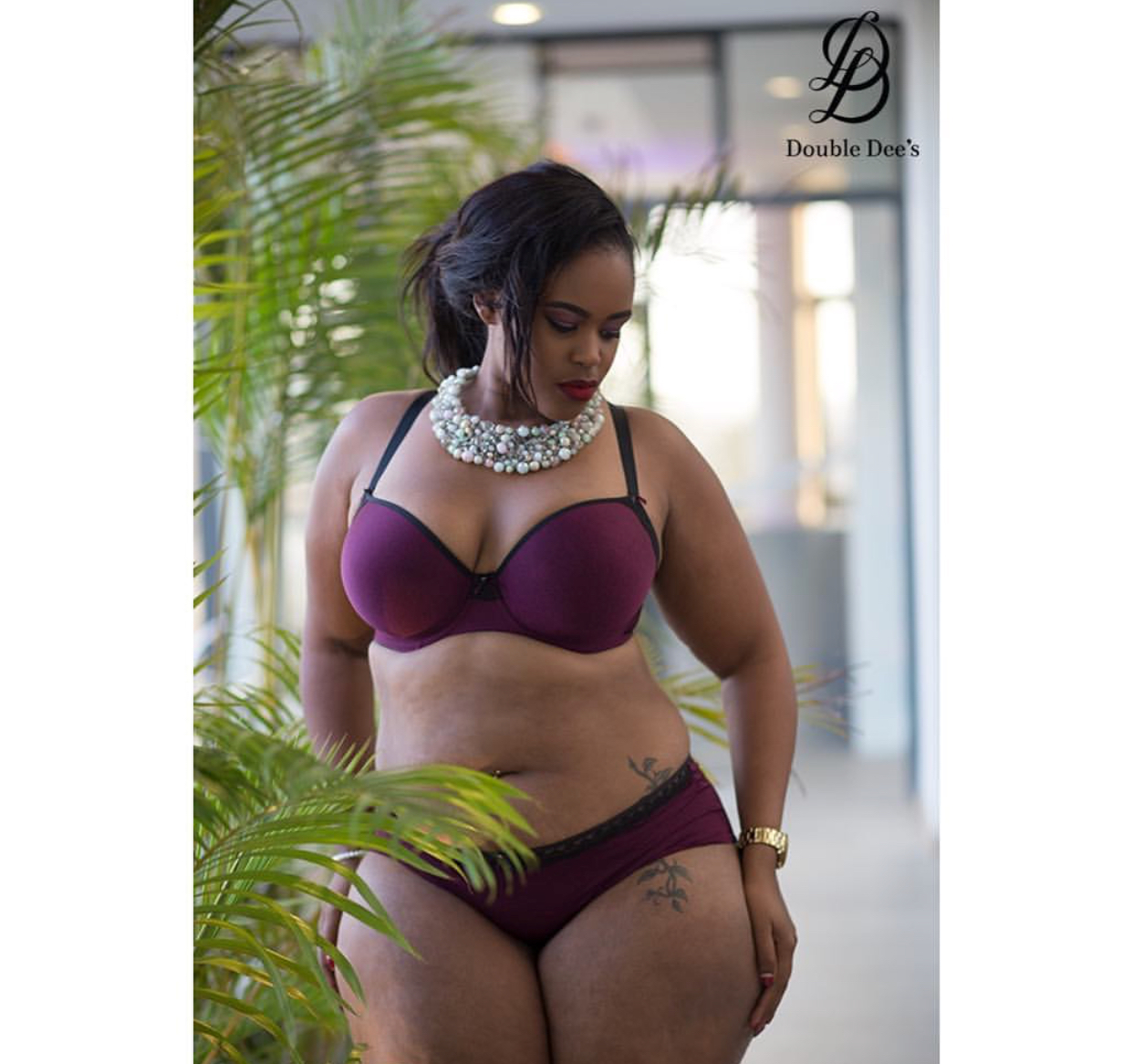 Kamene Goro is all the way on a downspiral, one a darling of the TV when she debuted on Ebru as an anchor, the cool, sassy Kamene is gone, like Sean Carter said, good girl gone bad the city is filled with them, that line fits like nonsense on this case.
Now a radio presenter on NRG Radio which is curving out a niche as one of the biggest urban radio stations, Kamene has come out of her shell and gone plainly ratchet.
She has a breakfast show that goes along with our boy Kibe(Big up Kibe by the way, only real nigga in these streets). If you've listened to the show then you should spare a minute for it, like the rest of many, highly sexual but it's a relief from the same old Maina stale show with his shambas in ukambani.
Anyway, back to the story at hand, the voluptuous presenter is not who you used to, for those only knowing her on radio. She's as ratchet as a [email protected]$*(saying it like Kibe would). Have you seen her Instagram page? She makes your favorite socialites look like amateurs.
Talking Of ratchetness, in a recent show with Kibe and rapper Prezzo involving a drinking the game, the 26-year-old Kamene, after several shots, was asked by the two men to reveal how many guys she has been with under the sheets.
"And please, don't judge me," said the curvy presenter in the video before answering.
"My body count…Body count is the number of people I have slept with my whole life. My body count currently stands as we speak at 27. Twenty seven d****," she said.
You don't go on radio saying such kind of shit, your head gotta be out of normalcy. She's now a hardened street chic. But I have a feeling much of it has to do with the stations policies. You know sex sells, coz most of you after reading this article will head to her IG page and probably listen to the station so I suppose they have to keep it dirty to get all you perverts on board.
But how sustainable is this strategy? We've had more controversial shows come and die just like the sexual act itself. But you know what whey say, whatever works for you, NRG keep at it and by the way I'm waiting for my cheque over this free publicity. I wonder how longer we'll have to wait to get celebrities with more than big booty to sell to the youths.
---
Kenya Insights allows guest blogging, if you want to be published on Kenya's most authoritative and accurate blog, have an expose, news, story angles, human interest stories, drop us an email on

[email protected]

or via Telegram
---
Ethic Group Famed For Lamba Lolo Dumps Manager Who Brought Them Up And Rapper Juliani Has An Advice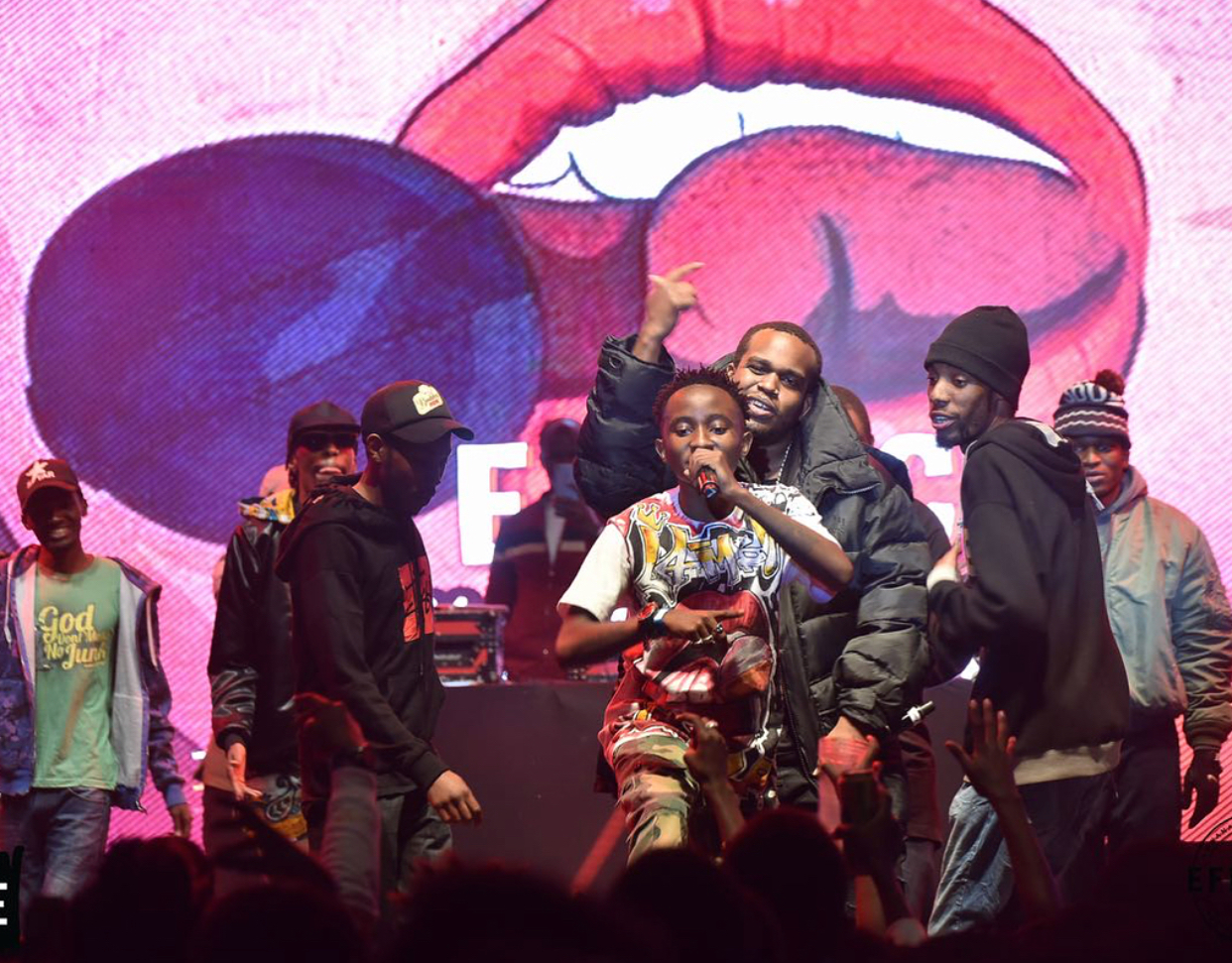 I'm not such a big fan of local music save for a few conscious artists like Juliani whom I listen to their art but nothing in the music industry will pass without my knowledge. So in the past few months, a group made of few kids from Kayole have been running the airwaves.
Known and Ethic Group, the five boys are behind what's arguably the biggest song in the country this year 'lamba lolo' which loosely translates to go to hell. The explicit song that started off a joke on YouTube has gained big traction and probably the most watched clip on Kenya's YouTube community. The song made the group popular and elevated the crew to stardom.
And ever since their star started shining, it has never gone off. From radio to tv interviews, shows to beaches, this had been the go to group and most sort after. Position is their latest hot song that they did with Kansoul and currently doing great in the charts.
With all these successes, the acts behind are never mentioned. Nothing happens by chance but design. There's no successful artist who ever made it without a manager. Talent management is a core part of the growth. Teleh Mani of Hype Group Limited took up the group when their first song was gaining momentum on YouTube and became their manager until recently.
He opens up,"lot of industry guys told me to stay away from Ethic and it was gonna be rough. Nothing repaired me for the fuckery today. I was wrong and I shoulda listened."
Narrating his ordeal, the manager explains what really happened leading to the break out, "Ethic are extremely talented. They can make hits. They have another 2-4 hits in them. However greed will be their ultimate downfall. Mark my words. That 'ghetto' mentality is toxic."
"So basically, I hit these guys up when 'Lamba Lolo' had a ka small buzz. Before 100k views around June. At the time all I wanted was to pay for a new 'polished' video. However, I realized that one of the reasons the video even trended was because of how raw and real it was. So I get back to Nairobi and me and the boys meet. I specifically ask how they feel I can help them because Artist management is something I really hate but I wanna help them build their brand. They say help us record, shoot videos and get shows."
He continues, "First of all, these guys weren't a group. They just got together for that one song. So I suggested they try out the group thing for a year and if it doesn't work, they can figure their shit out. They said cool. So after the dynamics of our work relationship were agreed upon ON PAPER we hit the ground running. Sent them to record 'Saba' at Pacho and to Madtraxx for 'New Position' Paid for everything from cab money for interviews that I put together to credit for these guys to keep their socials active."
He then goes to where the cracks started forming, "Anyway, cracks start forming and one of the members says that he doesn't like the idea of being under a label because he doesn't understand why we have to take a percentage(in their favor) of all revenue. I explain that that's the only way we can get our investment back. We hustle and get these guys gigs including my own Ofcourse while still trying to figure out the brand. We realize one of the boys has been booking his own shows where he goes solo with his close pals for 2k-4K Ma bucla. The group is unhappy esp since he's the popular one(this one must be Mtoto wa Eunice)."
Problem comes up after the group dropped their new song Position with Kansoul and the manager left the country leaving his colleagues behind to manage them. They started listening to outsiders as the manager notes, "That's when everybody gets into somebody's ear about 'achana na hawa wasee wanawatumia' 'ata bookings zetu wamekataa' 'hawa wasee wana wawaste'. Now for context, if you're 5 guys in a group (The 5th is their 'road manager' Imma) and have arguably two of the hottest songs out why would you want me to consider taking a booking of 20k? …like….seriously?"
It continues, "Either way, they had already set their rate which we all agreed on so you'd think that telling somebody with a smaller offer 'afike bei' would be understood. So that becomes a basis for their arguments as a collective. Like I said, I hate artist management and these guys I felt were diamonds in the rough which I still truly believe however I decided to part ways with them at that point. Almost 2 weeks ago. It was agreed that they'd pay me back my investments to that point and the bail money for getting reckless out of jail after beating up someone at 1824 through gigs that they do and other sources."
On signing off, he puts it, "That said, these kids are talented, that I know. Their next video for Saba coming soon. However, if you're of the industry, I wouldn't touch those boys with a 10 foot pole."
Many people are arguing that game got into the heads of these young artists, however, seasoned rapper and music mentor Juliani thinks deeper on the matter. In his view, they need deeper mentorship to build them up as artists given the fact that their fame came too fast and they're too young. He preferred patience.
I feel @telehmani pain, however…I said this before in one of my Threads on Ethic or any young talent.

They need certain level of development before becoming "big" that's what we do at @DandoraHHC . It takes time but worthy investment later.

Don't give up on them yet. https://t.co/C7pEBo6yDG

— Juliani.co.ke (@JulianiKenya) August 28, 2018
---
Kenya Insights allows guest blogging, if you want to be published on Kenya's most authoritative and accurate blog, have an expose, news, story angles, human interest stories, drop us an email on

[email protected]

or via Telegram
---