The honourable way to bring out a true reflection of the society and nurture talent in a Rap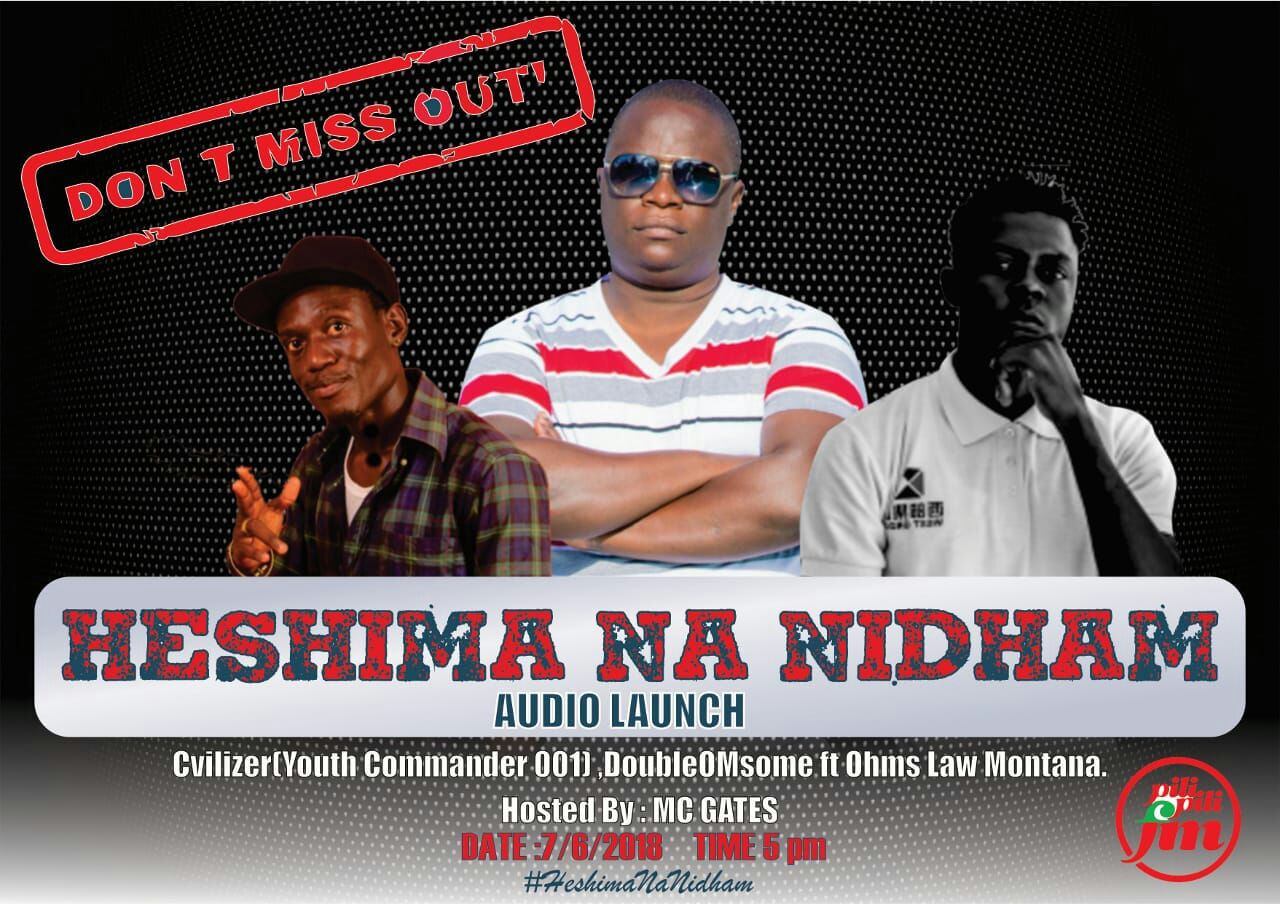 By Nicholas Olambo
When you have a gift and talent deeply entrenched within you and on top of that the society trusts you with leadership to represent the youth, you do all matters youth and beyond. Hon Moses A. Oindo (commander 001) or Cvilizer as he is commonly known in artistic spheres is that guy.
Mheshimiwa wears many caps and in a sure way that is exclusively his own, he does a proper balancing act to ensure they all fit perfectly well. He is everblazing in political circles and at the same time keeps his rapping flames on. This rap lord never hanged the mic, he still goes back to the booth and uses his political influence to tap, nurture and bring undiscovered talent to light. He does this through his foundation ( Cvlizer Foundation) which promotes arts and sports among other things, also under him is rapper Jasper who is signed to Nairobi based More Media.
His recent song (Heshima na Nidham) with two super talented upcoming rappers Double O and Ohms Law Montana is a testimony to this. The single will be launching on Pili Pili fm on 7th June 2018, 5pm hosted by Mc Gates. The title of the song itself is quite different from these daily songs that praise imaginary wealth and women. That's what you should expect from a mheshimiwa who lives up to his title.
We are living at times when the society's linen is stained, hanged in open and no one seems to care. The news is full of corruption scandals that are in a wrong way tilting the thinking of our youth to believe that looting is the quickest and smart way to obtaining wealth.
This is truly not the case; 'heshima na nidham' shifts that mentality to an all-time proven, inspiring and proper way of doing things. Hard work and discipline. With the coastal feel, sweet rhythm, flow, witty rhymes, punch lines and word plays in the song the rappers can only leave the listeners yearning for more.
In a twist of its own, Cvilizer writes a new page in hip hop history with this song. Hip hop culture has always been against the established because it's fuelled by impoverished conditions. His song is a slight deviation from the hip hop subgenre that developed in the 1980s as a way of calling for any form of social activism. He is in the system and doing what should be done to and for the people.
It's no doubt that politically charged songs carried a range of styles and messages eliciting a debate as to whether musicians should comment on activism or matters political. Cvilizer's creativity in this song is blowing a wind of change to the game; rappers are becoming politicians and politicians are collaborating with rappers.
The song shows that things have changed and concepts can go beyond dissing the system. Today at least every assembly has an artist, Jonson Sakaja (Nairobi Senator) is known for his excellent flow and nice rhymes and Starehe Mp Jaguar is known to have made hits as a kapuka singer.
Cvilizer is nominated member of Mombasa county assembly representing the youth, he is inspiring, nurturing and pushing talents to the next level among other things. 'Heshima na Nidhamu' song is good, and that's leadership right there.
---
Kenya Insights allows guest blogging, if you want to be published on Kenya's most authoritative and accurate blog, have an expose, news, story angles, human interest stories, drop us an email on tips.kenyainsights@gmail.com or via Telegram
---
King Kaka Is The First Kenyan Musician To Grace The Red Carpet At Cannes Film Festival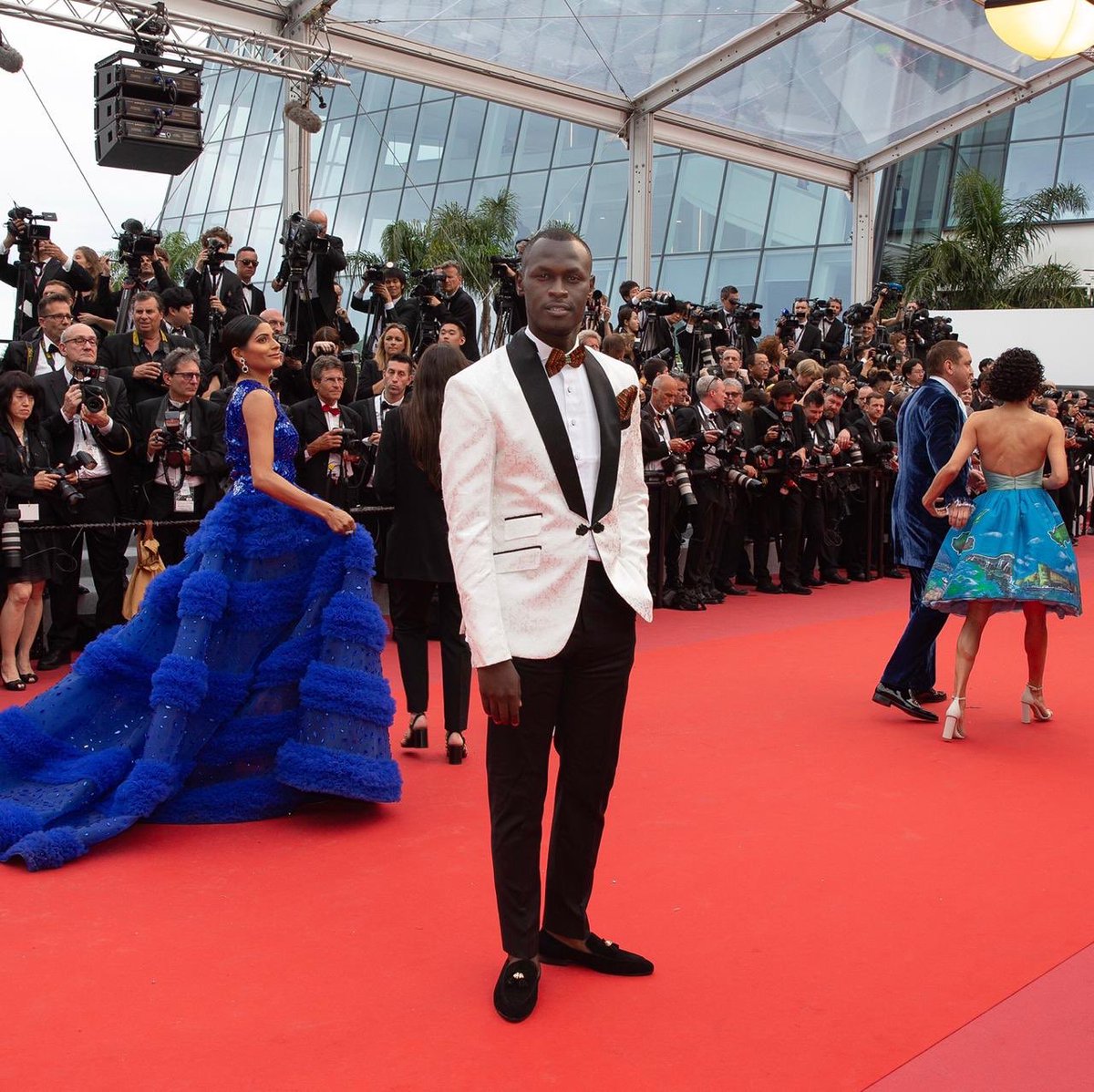 King Kaka of the famous Kaka Empire has hit the international stages again and this time around carrying the flag of our country to greater heights.
King Kaka was featured in these year's Cannes Film Festivals in France.
French Riviera is where some of the world's most prominent executive Directors premiere their films and any other productions.
Cannes film festivals also give a platform for critics of a film to express their disgrace at the same time rewarding the best film production and the executives behind it.
The Cannes also has Red Carpet sessions. This is where celebrities' flaunt their luxurious dresses and expensive jewelries.
Kenya's King Kaka was the first ever Kenyan to premier on the 72nd annual Cannes Film Festivals.
King Kaka shared the joyous moment of him on red carpet in France via this tweet
A Kenyan in Cannes.
History is made. First Kenyan musician to grace the red carpet in 72years.#CannesFilmFestival#RemyMartin #RemyMartinXO #Cannes2019 #RemyMartinKe #Cognac#kakaempireisthelifestyle #eastlandoroyalty @remymartin pic.twitter.com/jPbLO4HvtG

— KING KAKA (@RabbitTheKing) May 15, 2019
---
Kenya Insights allows guest blogging, if you want to be published on Kenya's most authoritative and accurate blog, have an expose, news, story angles, human interest stories, drop us an email on tips.kenyainsights@gmail.com or via Telegram
---
Origin Of The Phrase Wamlambez Wamnyonyez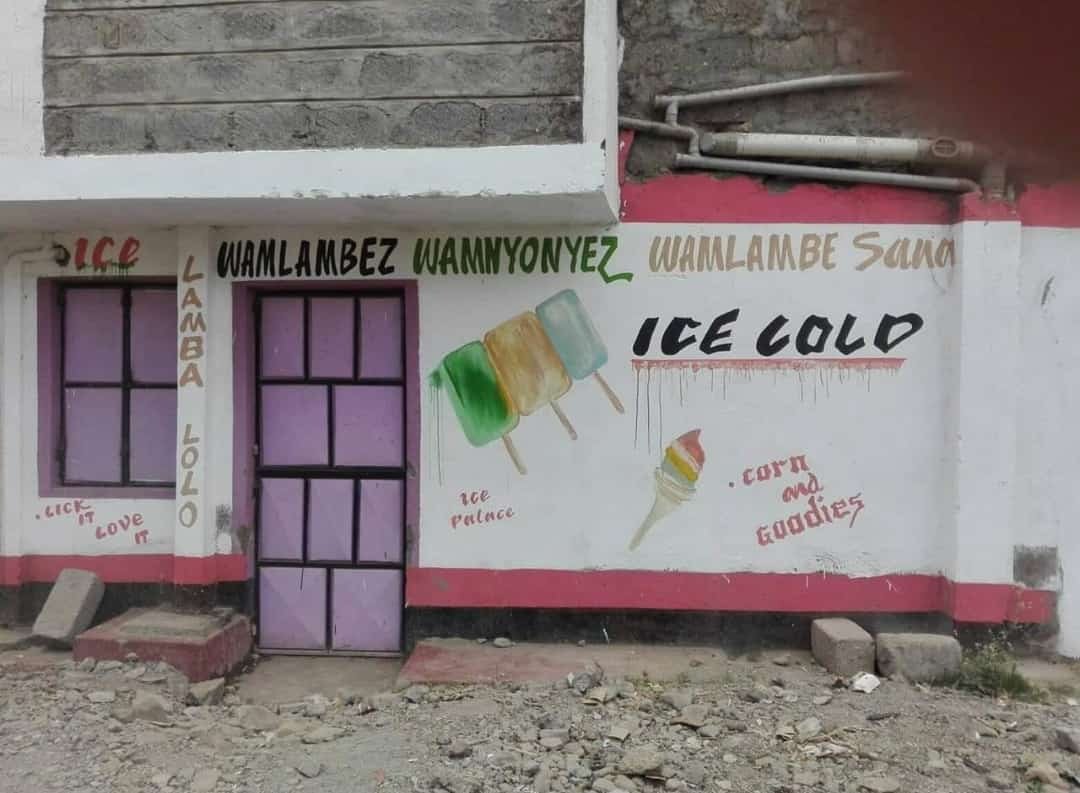 Majority, if not all of you have already heard of the Phrase 'wamlambez wamnyonyez'.
Some of you have used the phrase  to mean something totally different from what it originally meant.
Wamlambez wamnyonyez' has been used on the lips of every Nairobian youths.
The biggest sheng speakers community is located in Kenya's capital- Nairobi.
The biggest sheng speakers know 'wamlambez wamnyonyez' in a sexual meaning portrayed in this sheng rap song…
WAMLAMBEZ- Miracle Boy,Shalkido,Masilver,Lexxy Yung, Qoqosjuma.
The youths in the City under the sun have produced the 'wamlambez wmnyonyez' songs- which loosely means 'licking and sucking.'
But the real origin of 'Wamlambez Wamnyonyez' is an old ice cream shop in Eastlands, Nairobi.
The ice cream shop started operating in 1990 under the name- Ice-cream CONEnection.
(Tweet pic courtesy  @Kianangih)
The ice vendor store changed its name in 2018 to the now popular phrase WAMLAMBEZ WAMNYONYEZ.
They were operating under a business tag, Lamba lolo. Another Nairobi's popular phrase.
Sheng speakers, now you know the original meaning of wamlambez wamnyonyez. And for those who had no idea of the phrase~ Now you have the insights
---
Kenya Insights allows guest blogging, if you want to be published on Kenya's most authoritative and accurate blog, have an expose, news, story angles, human interest stories, drop us an email on tips.kenyainsights@gmail.com or via Telegram
---
Wanuri: Rafiki Was Successful Because Of Kenyans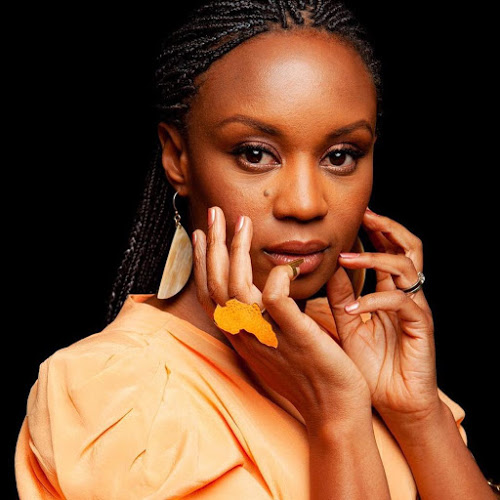 Kenyan Filmmaker Wanuri Kahiu  blasts the Start news paper over a fake article against her film 'Rafiki'.
Rafiki is a love story of two teenage girls who develop a romance that's opposed by their families and community.
Wanuri, has expressed her disgrace through her twitter account calling out the Star Newspaper site.
Rafiki, was banned in Kenya by government watchdog KFCB. The film classification board had alleged that the movie's depiction of homosexuality runs contrary to the laws and the culture of Kenya.
Wanuri has said that Kenyans showed her love and watched her movie despite the ban.
Wanuri says during the seven days the film was screened in Kenya, some people opened up to her.
"Many people came to me and told me they saw themselves in the movie because they had lived in denial for so long," she said while on a TV interview.
Wanuri has thanked Kenyan viewers and subscribers who believe in her fights to express what affects the audience without following regulations from the authorities.
Also read:Chinese Wild Foods Take-over
The director and Rafiki film creator also called off the Star for creating fake quotes of her from unknown interviews. She said she won't accept any interviews with the Star newspaper after faking her up and tagging her on unverified quotes.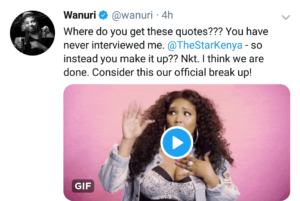 While Rafiki remains banned,  Wanuri Kahiu says the movie is still getting abundant views and love from the local audience.
---
Kenya Insights allows guest blogging, if you want to be published on Kenya's most authoritative and accurate blog, have an expose, news, story angles, human interest stories, drop us an email on tips.kenyainsights@gmail.com or via Telegram
---