We Know Your Salary Campaign Gains Momentum As NIS Pulls Chairs Sending The Corrupt Into Panic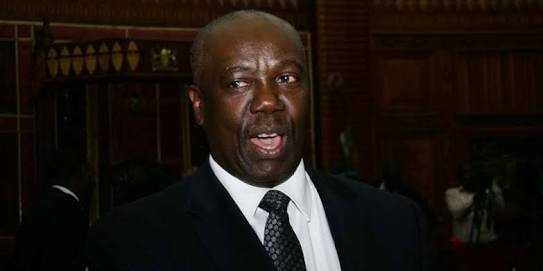 Kenyans on social media are perhaps the most active citizens in the country if not continent who take matters accountability and governance a notch higher. Corruption has been a trending topic for time now and with the recent declaration by the president to conduct lifestyle audit on all public officers, KOT(Kenyans on Twitter) agressive team are not taking things for granted and are going to unimaginable heights to turn the entire table.
Senior blogger Cyprian Nyakundi known for his corruption blasting campaigns had once again taken the lead with a chills sending exposing campaign dubbed #WeKnowYourSalary. With this, Kenyans  launch online campaign to expose assets and wealth of state/public officials not commensurate with genuine income. The blogger says the campaign will kick off from Monday 18 June 2018 campaign with start naming names and wealth of these officials.
https://twitter.com/c_nyakundih/status/1007474557266092033?s=21
Talking to Kenya Insights, Nyakundi believes this campaign will change the dynamics of investigations and will make the auditing process more open. "We've had several lifestyle audits and this isn't the first time, the officers given the secrecy of the process have managed to hide their illicit wealth that's why we're launching this campaign to change the dynamics. I'm calling upon all Kenyans to expose all their names and properties illegally acquired. If they try to hide in papers, social media will be here to give the proof and reminder."
As President @UKenyatta once said @dkmaraga should begin de-congesting prisons. #WeKnowYourSalary. I met a low ranking public officer who lives and owns a 200M home in Karen.

— Ken Mijungu (@KenMijungu) June 16, 2018
So serious is the campaign that has been trending on Twitter the last four days with Kenyans already pouring in information. Sources close to graft purge in the the state intimates to us that the spymaster is taking this as an opportunity to pick information as this forms basis of human intelligence collection. EACC and DCI will as well be following on the information that will be streaming and a follow on extracted information implemented promptly.
#KOT investigative bureau conducting a comprehensive public official lifestyle audit via #WeKnowYourSalary. ✔️✔️✔️ #IfikieUhuru

— Ory Okolloh Mwangi (@kenyanpundit) June 15, 2018
Social Media in Kenya is proving to be an important tool in not only shaping the conversations and setting the agenda both online and mainstream but a vital component in governance. Being one of the most vocal voices on ethics and governance, I foresee greater things happening and it's a good time for anti graft agencies to incorporate citizen participation in their campaigns. We want to see the Nyakundis and Kinyanboys of this inter webs working with EACC in the crackdown and flung beyond the keyboards.
#WeKnowYourSalary the lifestyle audit needs proper planning. 5 teams should be created. One audits the executive arms/ministries. Second one audits parliament/ Senate. Third goes after the judges/judiciary. Fourth, governors/47 devolved units and last constitutional commissions.

— Ahmednasir Abdullahi SC (@ahmednasirlaw) June 15, 2018
It will be a waste of time and  resources if the intelligence from this campaign will be ignored. We will pool the information and continue to update you on what Kenyans are saying and who is being exposed. Public officers must account for every single property they own and those illegally acquired be repossessed and can we for once see people going to jail for looting public coffers?
Below are the teasers
https://twitter.com/robertsyundu/status/1007598526078087168?s=21
#KOT out here saying #WeKnowYourSalary so don't fuckin mess wid us talkin bout lifestyle audit when y'alls been stealing right infront of our eyes. Yo ass needs to be in jail not audited.

— Scheaffer Okore (@scheafferoo) June 16, 2018
Police spokesman Charles Owino earns less than 275,000 shillings a month but dude is a multimillionaire with Matatus, real estates, few wholesales, restaurants, "fish farming" import and export businesses.. hii pesa inatoka wapi? Explain yourself Mr Owino! #WeKnowYourSalary

— Chilal (@cwyyell) June 15, 2018
In 2016, EACC raided the home of Kidero's Chief of Staff George Wainaina. They recovered Ksh 110m but only reported Ksh 11m after sharing the major part of the recovered amount. #WeKnowYourSalary

— Robert ALAI, HSC (@RobertAlai) June 17, 2018
#WeKnowYourSalary is the kind of snitching that Kenya needs and I hope @EACCKenya is taking note and do a follow up. This is free human intelligence that shouldn't go into waste. We can only win if we work collectively. Overnight millionaires from the top owes us explanations.

— Kenya West© (@KinyanBoy) June 15, 2018
---
Kenya Insights allows guest blogging, if you want to be published on Kenya's most authoritative and accurate blog, have an expose, news, story angles, human interest stories, drop us an email on

[email protected]

or via Telegram
---
Murdered IEBC Manager Chris Msando's Wife Eva Msando Awarded With A State Job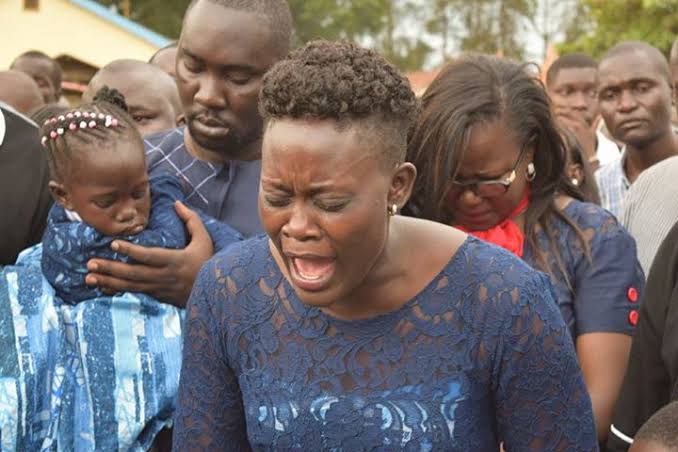 Death Of Chris Msando, the IEBC's tech guru who was brutally murdered in unclear circumstances continues to linger on many Kenyans minds an year later. One of the most outstanding memories is his wife's testimony and strength shown during those trying moments.
A widow left with orphans and without a job since the IT guru was the family's breadwinner, there was immediate need for her to find a job or s business to sustain her young family.
Struggling with life, Eva at one point had reached out to the public for any job opportunity. Her prayers seemingly, have been heard, in a gazette notice Peter Munya the CS Industry, Trade and Cooperatives, Eva Buyu Msando has been appointed to be member of the Export Processing Zones Authority for three years effective 20th September 2018.
The good news could be attributed to the handshake between President Uhuru and PM Raila Odinga. Msando who ails from Odinga's community was suspected to have been assassinated by hit Squad allied to the state owing to his stiff grounds that would've limited rigging of the elections. The late Msando is on record saying to have developed a hack free electoral system. His death was widely read as a sabotage to the electoral system.
Many questions on the murder of Chris remains unresolved with the state reluctant to follow the trail.
---
Kenya Insights allows guest blogging, if you want to be published on Kenya's most authoritative and accurate blog, have an expose, news, story angles, human interest stories, drop us an email on

[email protected]

or via Telegram
---
The Painful Death Of Monica Kimani, They Tied Her Hands, Slit Her Throat And Dumped Her Body In The Bathtub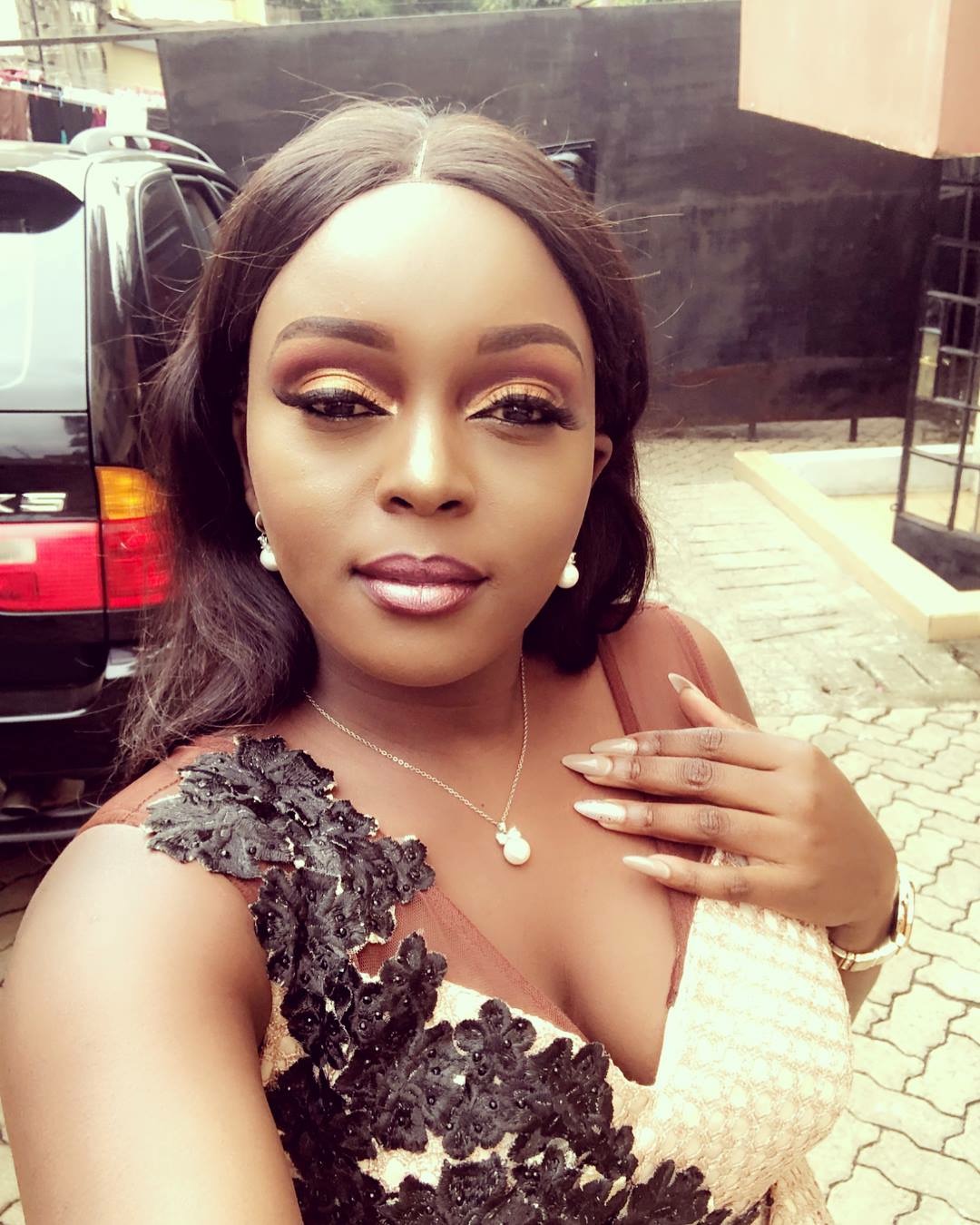 As the nation comes to terms with the death of Sharon Otieno, the Rongo University student who was found murdered and body dumped in a thicket in what is suspected to be out of fallout from the affair she had with Migori Governor Obado, another bizzare killing has struck.
Monica Kimani, 29 was found murdered in the coldest way, her severely mutilated  body was discovered by her brother George at Luciane Apartments on Kitale Lane off Denis pritt road. The killer(s) slit her throat open, dumped the body in bathtub 🛀 left the water running in what reads like a murder movie.
It remains unclear how the killers would commit such a scale of crime at a gated and heavily secured neighborhood which is just near to the private home of the President.
According to the brother who discovered her lifeless body, the two were chatting on that night before she went silent and he assumed she had slept. However, her calls and texts went unanswered the next day which was unusual of her according to the family prompting the mother to send George to go check on her sister and that's when he came to discover the horrific news after breaking the door.
Detectives are trying to join the dots in the mysterious murder and it has been established that Monica hosted two of her friends Wednesday night before her body was found in a bloodbath on Thursday At 1pm.
Monica had just returned from South Sudan where she runs an established business and even her social media pages points at her wide networks with Sudanese. The family has a business there too. She was about to fly to Dubai for vacation before she was struck.
The motive of the murder is yet to be established but looks like a professional hit, it takes extra guys not only to cut open one's throat but to comfortably walk in and out of such an establishment after the murder. With keen investigations, CCTV footages both within the apartment and out on the road in that estate will easily piece up the movements and identities of killers.
---
Kenya Insights allows guest blogging, if you want to be published on Kenya's most authoritative and accurate blog, have an expose, news, story angles, human interest stories, drop us an email on

[email protected]

or via Telegram
---
VIDEO: Moments When The Ugandan Military Took Over Entebbe Runway Before Arresting And Bundling Away Bobi Wine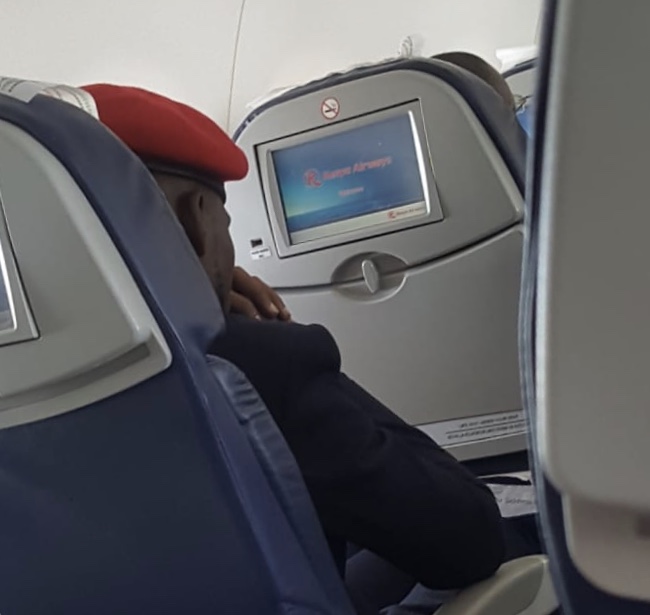 Bobi Wine a prolific Ugandan legislature today made his way home after a trip to the USA where he had gone to seek specialized treatment following torture in the military camp where he was being held on treason charges which were trumped by the regime.
Bobi made a stopover at the Nairobi's JKIA where he was received joyfully with airport staff and fellow passengers who scrambled for photos with him. Aboard Kenya Airways, Bobi sat calmly and later in the middle of the flight drowned into deep thoughts perhaps wondering what was awaiting when the plane touched down.
The writings were already on the wall, the government had banned public gathering and warned against turning out for Bobi's grand reception which had been scheduled from the Entebbe airport.
Bobi Wine's brother was arrested earlier this morning while making preparations for the welcoming of his brother. Police had also camped at various homes of leading opposition leaders stopping them from leaving to mobilize grounds for receiving Bobi Wine.
When the plane touched down in Entebbe, Bobi seemed uneasy perhaps the reality was hitting him that nothing had changed as the military had taken over the airport as if it was a high profile terrorist landing. The military was literally on the run way. The plane carrying Bobi was even taken to the far end of the airport where the military was waiting.
As soon as he got off the plane, he was met by army officials who first greeted him before turning into their custom beastly mode, bundling him into an awaiting military van and driving him away to unknown destination. Press was totally blocked and passengers were restricted from filming anything. Those found had their phones confiscated and photos deleted. We're however, the Kenya Insights so we had our ways.
---
Kenya Insights allows guest blogging, if you want to be published on Kenya's most authoritative and accurate blog, have an expose, news, story angles, human interest stories, drop us an email on

[email protected]

or via Telegram
---