TRENDING: Victoria Commercial Bank Owner Yogesh Pattni On The Spot Over Money Laundering In Kenya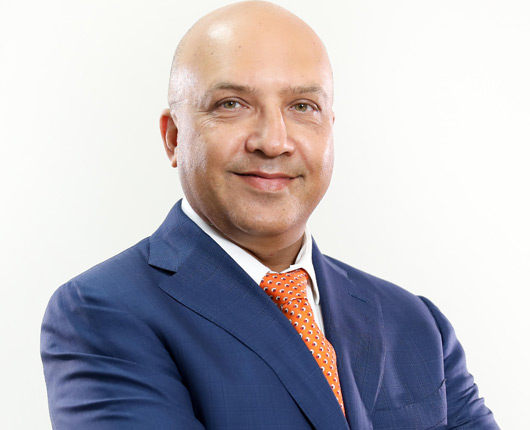 According to a whistleblower site cnyakundi.com, a blog that has been exposing and following closely the case of Victoria Commercial Bank owner Yogesh Pattni who, according to the chief editor of the site, has been accused of alleged massive fraud and scam deals and in this case study, money laundering in the Republic of Kenya.
Kanji D. Pattni is a founder member of Victoria Commercial Bank. According to the Banks website, Kanji Pattni has been part of the team of visionaries that established the bank from a finance company back in 1987. With over 30 years' experience in banking, Mr. Pattni has steered the Board of Directors as Chairman since its inception until mid-2018, a time that the current embattled CEO Yogesh Pattni took over.
Dr. Yogesh Pattni, according to the bank's website, has a proven executive management record with over 30 years' experience in banking. He started his banking career with Equatorial Commercial Bank (ECB) Ltd thereafter moving to Uhuru's owned Commercial Bank of Africa (CBA).
In a series of articles from the chief editor of the whistleblower site cnyakundi.com, Victoria Commercial Bank CEO Yogesh Pattni has turned upside down the past good deeds and books of the Indian owned bank and is threatening the existence of the bank.
According to the whistleblower, the alleged Money laundering scandals at the bank are so serious that they run Chopri, a parallel bank in the Indian Bank. The husband and wife have allegedly perfected the art of mobilizing for funds from people according to cnyakundi.com.
Further reports had indicated that the Central Bank of Kenya was investigating the parallel bank after receiving complaints that some depositors had not been repaid. Mr. Yogesh who likes to publicly bad-mouth Kenya has allegedly bought another citizenship for a huge sum and has not declared himself a dual national over here which is illegal, cnyakundi.com said it can reveal.
The whistleblower Chief editor also alleged that they are probing further reports that Yogesh Pattni may be dealing with arms dealers, drug barons and the likes of Ali Punjani, who is wanted by Kenyan authorities over his deep links to Narcotics in Kenya's coast of Mombasa and Vicky Goswami who all are enjoying private asylum in India, their country of birth.
The embattled CEO, Yogesh Pattni knows and understands the corrupt Kenyan system very well, and always evades punishment despite the weight of his crimes just like we have seen his close allies do without any form or even shreds of fear.
On 11th September this year, the editor of whistleblower blog supposedly confirmed that the Republic of India had revoked Victoria Commercial bank owner Yogesh Pattni's passports sometimes back in the year 2018, almost immediately when he took over as the CEO, over money laundering and fraud. His children's passports were also revoked according to the website.
The current wife that Yogesh Pattni is linked to is not his first wife. According to cnyakundi.com, Yogesh Pattni is a divorcee. The CEO's first wife is called Shilpa Pattni. She was brought up in an ordinary family in Mombasa and was married off to Yogesh Pattni, CEO Victoria Commercial Bank at a young age.
Shilpa Pattni supported him for many years, looked after his parents and brought home beautiful children for him from India through adoption. Tried to give him every happiness in the world but was abandoned for his office worker Azmina Janmohamed in a second. After the divorce Shilpa and the two, separately adopted Indian children moved to Cape Town South Africa.
According to the whistleblower, Yogesh Pattni adopted both of the children. The children who since their dad was implicated in all these money laundering fraud cases lost their Indian passports, Suraj and Sonia Pattni, are adopted from India. They are not biological brothers and sister and were adopted at the time Yogesh was married to Shilpa. Suraj Pattni is currently studying at IE University, Kingston Upon Thames, United Kingdom, and Sonia is with her adoptive mother Shilpa in South Africa.
On the other side, Azmina Pattni, the secretary turned wife, used to be known as Azmina Janmohamed and was just an employee with high ambitions to get rich quickly even if it meant breaking a home. Azmina Pattni used to be a simple administrative assistant in the bank for many years and had an affair with Yogesh Pattni causing Yogesh's divorce with his wife Shilpa Pattni.
Bipin and Jayshree Mawjee are major players in the money-laundering system. Both of them are very close associates of Yogesh Pattni and Ali Punjani, according to the whistleblower. They own Jade Valley in Grevillea Grove together. They were living there as neighbors for many years before buying out the development together. Bipin's older sister Indira is married to Yogesh's older brother Arvind Pattni and they live in Perth Australia.
After the whistleblower blogger broke the news of the money laundering allegations on his blog, social media users pushed the bank to address money laundering, fraud and corruption allegations that have faced the controversial bank. Netizens were pushing their message under the hashtag #YogeshPattniUnmasked. Here are sample tweets from the trending Hashtag and social media campaign
Mr Yogesh who likes to publicly bad-mouth Kenya has bought another citizenship for a huge sum and has not declared himself a dual national over here which is illegal, we can reveal.#YogeshPattniUnmasked

— NICHOLAS Trump OSEKO (@Nichonasri1) September 17, 2019
According to insiders at the middle-sized commercial bank which has its offices in Upper Hill in Nairobi, the Asian managers have no respect for Africans, whom they dismiss as good for nothing. #YogeshPattniUnmasked

— MsWawuda (@MsGee006) September 17, 2019
The Immigration department should revoke his Kenyan citizenship with immediate effect ,we cannot afford to keep corrupt individuals like Yogesh in the country #YogeshPattniUnmasked

— Sen Moturi™?? (@SenMoturi) September 17, 2019
A close source also told the whistleblower that Yogesh's passport and those of his children were revoked because they are a threat to national security, hence wanted. It is is not very clear why the children and wife are denied entry too but it looks like India is strict just like the USA.
The United States has a specific law, which dispenses sanctions to husbands and wives in equal measure. Proclamation 7750—To Suspend Entry as Immigrants or Nonimmigrants of Persons Engaged In or Benefiting From Corruption was signed by George W. Bush on January 12th, 2004. It was designed to curtail entry to those who have been designated as aiding and abetting corruption around the world.
The Proclamation targets those deemed as corrupt, including their wives, children, and dependents. It reads in part;
After the social media campaign, Victoria Commercial Bank board was forced to have a meeting and discuss the information circulating online about the inside underground dealings that might be passing just below some board members nose without knowing a damn thing.
On 18th of September 2019, Yogesh Pattni, the CEO of the besieged bank issued a statement that specifically blamed the editor cnyakundi.com citing that the whistleblower has been sued severally on allegation of posting defamatory articles on his blog. He said  " The unsubstantiated claims and accusations designated to mislead the general public are completely false, treacherous and libelous." 
On his rebuttal, the whistleblower stated that he is committed just like before to making sure that through his blog cnyakundi.com, remains the public defender number one. He is on record that his work has made him go through hell in this country that every other prominent person takes genuine and honest work as a threat. Through his slogan, WE ARE THEM, Cyprian Nyakundi says he will not be bullied or forced to dine with crooks and cartels that loot and live happily on common citizens sweat and those that suffer every day trying to earn an honest coin to change their miserable lives.
The whistleblower went ahead and quoted his notable work that has been consistent over the past few years. "Despite the negativity projected on bloggers by those who feel threatened by it, we forged ahead with our programs knowing full well that truth is the ultimate weapon. In 2016, We launched a concerted campaign against Vivienne Yeda Apopo, who was behind the mismanagement of East African Development Bank (EADB) which caught the attention of respective decision-makers, hence a probe on her." Reads part of a blog from Cyprian Nyakundi.
"We launched a successful campaign against the former CEO of Family Bank Peter Munyiri, who was arraigned in court, regarding his role in facilitating and enabling the NYS heist by among others, Anne Waiguru. We successfully petitioned Safaricom to refund monies stolen from them using the Cheza Games scam. The projects which were conjured by Peter Arina spilled over into the Bob Collymore era and corruption is firmly entrenched in the company. We also successfully instigated and precipitated the sacking of the CFO of Safaricom after we exclusively leaked the KPMG audit report." The whistleblower adds.
"Through my site, I  exclusively covered the corruption at the National Bank of Kenya, and despite a defamation lawsuit filed by the then CEO Munir Ahmed and the Board chair Mohammed Hassan we kept exposing till the whole management had to go. These are some of the defamation cases Yogesh is using to argue his case, to his customers who we believe are wise to read between the lines. The scandal at Kenya Pipeline Company started getting coverage, after our persistent coverage, exerting pressure on mainstream media to execute their mandate, as the perception that they are paid to kill stories is starting to hurt their bottom line." Nyakundi explained in details. 
Due to the good work the editor of this site did by exposing corruption at HF Group, there has been a massive sacking of almost the entire EXCO. The following have been the casualties of his fact-filled articles.
Frank Ireri- Group MD
Samuel Mwaniki Waweru- HFC Bank M.D.
James Karanja- Executive Director HFC
Caroline Armstrong- Director of Special Projects
Patrick Mokaya- Director of Business Development
Peter Ng'ang'a- Director Treasury
James Karanja- Executive Director HFDI
Ben Lanya- GM Human Resource
Francis Theuri- GM Branch Business
I am of an opinion that the Jubilee government has been taking over 50millions of Kenyans on a wild bluff ride that they are fighting corruption yet, the same corrupt individuals have worked directly and indirectly with the State. Where is DCI? Where is EACC? In fact, where is this system we call a working government? It even pains much to see that some of these corrupt folks are the ones sponsoring major State projects and politicians. I mean, this way, Kenya can't fight corruption because, clearly as it is from my point of view, CORRUPTION itself owns Kenya.
---
Kenya Insights allows guest blogging, if you want to be published on Kenya's most authoritative and accurate blog, have an expose, news TIPS, story angles, human interest stories, drop us an email on

[email protected]

or via Telegram
---