Scam: Of Jimmy Gait And The Fraud That Is India's BLK Hospital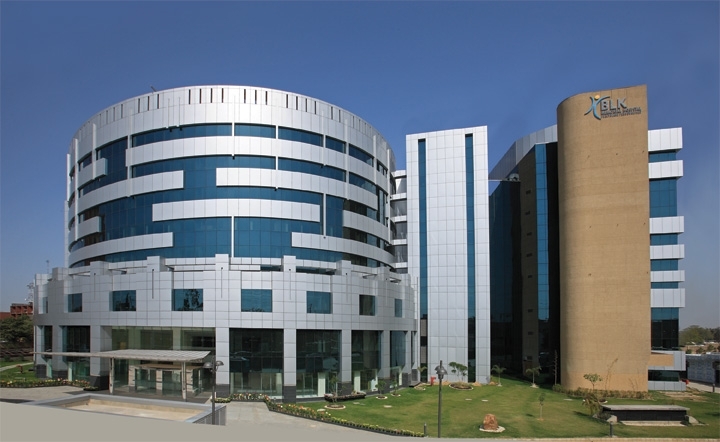 Priding as the biggest private hospital in Delhi, BLK also lays on a big heap of scandals and with a history of medical negligence. Ethics is key in all professions, however, this is not the hospital's profile, at least according to latest developments.
Medical tourism is one of the biggest revenue avenues for the Indian economy. While in real sense, the bigger local population is unable to afford the healthcare that is limited to the rich since larger population is poor, Indian private healthcare has positioned and sold to the world as the best but is it really as it seems?
I was talking to a senior doctor in Kenya who's privy to the marketing intelligence and how Indian hospitals are subliminally marketing themselves in Kenya while at the same time marketing themselves. In our talk, he openly said he'd never refer any relative to India. "They sell false hopes to Kenyans, we have best doctors here but a false narrative has been constantly sold to us that Kenyan doctors are incompetent, this is a marketing strategy, India's healthcare is not as good as painted."
What's untold is the fact that India only sell their snake oil to Africa and in five countries particularly, Kenya, Nigeria, Tanzania, Uganda and Rwanda. In our chat the doctor asked me why India don't sell their healthcare to South Africa, Egypt or Tunisia, simple reason is those countries have working healthcare systems.
Kenya for instance, has one of the worst healthcare systems and that's why we're vulnerable and we have a stream of quack Indian doctors coming to Kenya and a cartel referring patients to quack Indian doctors outside.
Gospel artist Jimmy Gait is currently on the limelight following his condition that he's documenting on his YouTube channel.
The 'Huratiti' singer whose real name is James Ngaita travelled to India weeks ago for specialized treatment and now says he will not be undergoing throat surgery as earlier announced.
Speaking on his YouTube channel, Gait said after seeking the services of another medic, specifically from India, and after consultations, the doctor said the proposed operation would have left him unable to ever sing again.
"This is because your voice would have permanently changed. You couldn't have been able to sing. That was truly shocking and I couldn't believe my ears," said the singer.
According to the singer, doctors in Nairobi diagnosed him with a strange throat condition and recommended an operation.
The singer further said that he was shocked that Kenyan doctors quickly recommended surgery before carrying out any tests on him, suggesting that they were only out for his money.
"I am shocked that a doctor would rather make money from me than give me the proper treatment," he says.
The singer then went ahead to share a clip of a doctor describing his problem and one Dr Sanjay Khanna who has been treating him at BLK Hospital in India says that the pain he was experiencing in his throat was actually as a result of increased acid production leading to an infection in his stomach.
Dr Khanna also mentioned that the artiste is responding positively to medication and would be discharged soon.
While this would pass as any other story, there's more into it, here's a well choreographed game to disparage the Kenyan doctors, but a subliminal marketing for BLK which by international healthcare standards is unethical and the hospital should be slapped for such stupidity. Doctors and hospitals are not allowed to openly advertise themselves.
According to information that Kenya Insights has learnt, Jimmy's trip to India was fully funded by BLK and even in his YouTube channel, the musician is seen openly advertising for the the Hospital which is against code of ethics.
90E5E092-E372-40A9-BC2C-EE618A531BCC
Big question is, if this Hospital which has history of negligence is as good as it advertises itself then why would they go on marketing extremism? We did a page review on their website and found rather disturbing remarks from their clients.
Basir Asir: A total disappointment, I recieved my appointment for 11:45 am, and now it is 14:14 and we are still waiting. I showed my appointment to the lady sending people inside but she says there is no point for getting appointment and that I have to wait. I saw couple people came later than me but were sent to see the doctor before me.
As an international patient, I DO NOT RECOMMEND THIS PLACE.
Kumar Gaurav: Well one of Delhi's best hospital for cancer the staff is not so good but treatment is very good and it bit of very expensive in terms of every thing there is also a mandir for prayer and it's very good there 24/7 emergency ward available here and there is also a chemist shop inside hospital premises and there visit time in this hospital 4 to 7 pm and in all floor there is atleast 2-3 security guard and there is also sofa for guardian. And also hospital made guardian and visitors pass for patients family and there is also hotels near hospital and there is also a dr lal path lab near the hospital and outside the hospital there is very good street food at very cost efficient food with tasty also and always avoid to take car when going hospital if you are a visitor because there is a to much outside the hospital.
Ambika Bawa: Worst Hospital… Have never seen such unprofessional and unethical doctors with worst administration. They just want to mint money. They deny admission in CGHS. Big money making racket is operating in this hospital.
Got my father admitted in emergency with abdomen pain. Gastro doctors admitted him saying there's obstruction in intestines. An MRCP was done when he was admitted in emergency. Initially they kept saying all reports are fine and they ruled out gall stones for which MRCP was actually done. They did endoscopy and colonoscopy to figure out obstruction in large intestines. They kept insisting that MRCP and CT scan reports are fine and they don't see any gall stones. They did all possible test they could and after almost 3 days they informed us that it is a case of gall stone as per MRCP reports.
They made it a case of surgery and scheduled it for next week even after knowing the critical condition of patient and reoccurring accute pain in abdomen.
After two days we again got him admitted in emergency with complaint of same severe abdomen pain. Again doctors had some other theory for his pain and postponed his surgery for 2 months.
Finally we forcefully got him discharged from emergency and admitted him somewhere else.
Nawid S: The Pet scan department in BLK is equipped with low quality system & management besides HoD of this department is the most rude and she has ridiculous management – she can't take any feedback.
Patients are awaited in corridors before scan.
Low quality control
No hygiene precautions
Total time waste.
Sobia Qaseem: Played with the life of my friend Syed zaheen. Diagonised him with cancer however he was just having a stone. He died yesterday because of heavy dosage and wrong surgery and prolonged treatment. I wonder they might have taken out his kidney as well as he died because of his organ failure. Kept him on ventilator for the past 3 to 4 days. This hospital deserves to get closed. May the doctor who took his life die as soon as possible. Ameen and will rip in hellfire.
Diba Achikzai: They are very unprofessional , they are not trying to treat patients. They are trying to get money through different ways , specially from non- Hindi speakers or foreign patients. Nurses get money for medicine but they either bring cheap medicine or never bring it. There is no control over the prescribed medicine. I don't recommend this hospital. My brother was in a serious health condition but the staffs were trying to cheat us in different ways to make money. If they are not taking care of these problems no one will go to this hospital. I wish there were option for mines to give them -5 . People should be honest in their reviews to help other families and patients.
Arsh Sharma: Worst experience
I specifically asked for Dr. Hardev Bhatyal but the moment he saw that the receipt is of General OPD, he denied and passed the paper to his Assosiate Consultant Dr. Ankur Arya, who straight away denied that there is no cure for my problem.
He doesn't know how to talk to a patient, he said if the medicine has not yet been invented what can i do.
Waste of money.
Don't go for this hospital. They just need money, otherwise they won't treat you.
Ashi Jain: I had a very bad experience here at BLK. My Father and I waited for 4 hours for the doctor and there wasn't anybody to help us. No doctor showed up. He had colonoscopy and the doctor isn't even picking up my call. Bad Staff. They're least helpful. "Healing ain't their passion."
I'd suggest you to be a little helpful and friendly with the patient. You're priority is making money and not helping your patient. I'm very upset and disappoint with the services. We literally went back without any consultation even after waiting in the hospital for 5 hours.
1 star is also more than the services and staff deserves here.
Gurbinder Singh: BLK Hospital Facilities are good but few doctors who act as gold diggers are shaming this hospital. My mother was treated without reasons by Dr Subhash chandra (Cardiology) and though at the operation theatre her veins were punctured but procedure was not due to "No Requirement", this was feedback of junior doctor doing the laser procedure. We had to pay all expenses of procedure. After four days when my mother had continuity of fever we went to him with new blood reports, he shood us away like dogs, "while we are standing he said, yeh fever hai apko, yeh mera department nahi hai, consult doctor in medicine". NOW coming to "Gold Digger" situation. Dr Subhash chandra asked me if I want to make a reasonable billing then I need to buy catheter which are used for procedure from outside chemist. I said fine as it may save me money. I got a call from his assitant sanjeev who refered me to a medical supplier called Nilesh. Nilesh quote was one lakh and after small negotiation he gave to me for 48000. He refused bill and said that he will deliver catheters to doctor directly. Now when the procedure was not done I asked to refund, the medical supplier told me that 12000 plust shall be refunded and he did. The whole episode is true and recorded. These kind of doctors are a curse to our system.
Zoya Sherwani: Pathetic hospital.. I wish i could give them negative five stars.. This hospital is good for nothing. Lifts are too slow that you will reach your respective floor in half an hour atleast. Moreover, the staff will ask you to use stairs instead of lift whenever they feel so irrespective of having a multistorey building.. Only a single person is allowed to meet the patient in their ward as well.. Male guards have the authority to check female handbags/purse who visits the patients.. Arrogant staff who don't know how to operate various instruments.. These kind of hospitals should be shut down because they don't know how to serve the society.. They are only engaged in money making.
Nitish Chhabra: They are running a profit making shop and have absolutely no care for the patient. The doctor arrived at 11:42 am when he was supposed to be in at 10 am. I couldn't even breathe to be able to walk he spent like 2 minutes with me and said your condition is very bad and sent for an immediate injection. I had to wait almost an hour inside the emergency area where they had instructed to get the injection. They charged 350 for a injection and it didn't do anything at all. I could barely breathe, wasn't able to walk and they were busy profiteering from my misery. They took 600 as visit charge for the 2 minutes that the doctor spent with me.
Nancy Sheriya: Worst experience.Very Very bad. Horrible, terrible experience. Visited twice in this hospital and had very bad experience. I took appointment for Endocrinelogist through phone for general OPD and the person on phone didnot told about the general OPD and private OPD timings and charges. I went to hospital and then i come to know that my appointment is for private OPD instead of general OPD. I fought for the same but i didn't got any resolution. This has been happened twice. The staff is not properly trained and illmannered as well and no one appolozise for this.I got penalize twice due to this. My time and efforts wasted continuously for two days. I will not recommend any one for BLK. If the hospital is running in market they should provide best services.Being a patient i got frustated and faced difficulties to get treatment in BLk. When i asked about the feedback form the person on reception clearly denied for feedback form. Such kind of behaviour is in appropriate and unethical. Hospital is running behind the money instead of treating the patient.
Anupam Jaim: Worst hospital, focus to extract money from patient. Substandard doctors from poor medical institute. Director of hospital don't reply on your complaints. Name is multi-speciality hospital but no expertise in specific treatments. Sab Bhagwan 
Ankush Sethi: Good for nothing only money making business. For International patients they did big promises but it was all mess and nothing systematic for foreign patients. Have to stand in line for test from morning to evening.
Rubbish hospital with no clarity or coordination among doctors. Don't be fooled specially International Patients.
After spending so much, we are going to Apollo now. Stay away from this fish market like hospital.
Sumit Wadhwa: I didn't like this hospital. Doctor's are ready to scare patient and only prefer surgery. I had bad experience.
Purti Wadhwa: One of the worse hospital where I visited on my life. Doctor's are so arrogant. Neurology department is horrible. Blk only prefer surgery and they suggest patient admit ho jaayo.
Kashis Kathuria: Worst Oncology Department.. They frame a good picture then charge you with a fortune, after that they hung you up dry. My father got surgery for oral cancer in jan 2019 now in April 2019 the asked us to go another hospital because the don't want to take his responsible of the wrong they have done to my father. The condition is worst now. They did not remove the cancer properly.
Kapil Goyal: Doctors are always trying to make fools of patients. They have targets to make the bill as much as possible by doing expensive tests and medicines. Mr. Dhirender as medical officer is giving false promises to patients. Overall worst experience of hospital. Never recommend. Charges are very high they are charging 6 times of actual ptrice of items consumed in surgical. Like diaper they are charging 1300 but actual cost is 200.
There prime target is to make money from patient pockets by putting patients in ICU.
Doctors never give you clear picture about the patient. There will get the documents signed by giving wrong pictures. Zero star is more for this stupid hospital. Please avoid.avoid…humbld request to avoid if u want to survive your patient…
Dhruva Commando: Hospital is good having all the facilities but the behaviour of doctors is very formal and money minded..they dont sympathise with the patients most of the time they should learn ethics..my father undergone cancer treatment in this hospital unfortunately he could not survive more than 1.5years. when he was in last stage and we wanted to get him admitted in the hospital the hospital's doctors and management(i talked to the senior most management official of the hospital) did forcefully discharge us..this was very deplorable..we did not think that they will do like this with us..they made money with all the procedures surgery, chemo ,radiation, pet scans and all and when there was time to help us in the last stage they did not allow us to keep him in the hospital we had to go to another hospital (dharamshila narayana hospital) and the hospital was so good and the doctors were very cordial there..
So final outcome is Blk hospital is good for all the treatments but since it is a corporate hospital it focus on making miney out of anywhere possible..doctors do not explain well..
5 stars for the treatment given and 1 star for the last time behaviour of the staff..so overall i am giving it 2 stars rating..
Mo Mo: Wish I could give it a zero star! This man from Iraq. Mr. Waleed Rasheed Al-Ogaili, has just passed away in this hospital after donating part of his liver to his mother! The hospital assured the patient that this is a 99% safe and successful procedure but he still lost his life! We need an explanation of why this man died?
Avoid this hospital at all costs until the truth is told!
Jimmy Gait in his sponsored campaign to discredit Kenyan doctors now has another petty petition asking President Uhuru to expose negligent doctors. This young man must stop abusing Kenyans intelligence. As you can see in his petition, he's once again openly advertising for BLK Hospital. We call upon the international medical board to take action against this Hospital and its doctors for This ethical misconduct.
We're fully aware that the aim of this maligning campaign is to discredit Kenyan doctors while promoting Indian quacks. Kenya Insights is now fully embarking on a mission to expose frauds like BLK using dishonesty to sell their services. More is coming in subsequent exposes. Kenyan doctors are in high demand for example in England and the US while at home the discrediting by questionable Indian doctors is on the rising.
We're also asking the public to give information on India healthcare tourism cartels, let's expose them. We  know of people making billions by referring patients to India. Reach out to me on email with any valuable information (in.kenyawest@protonmail.com) we're just getting started.
---
Kenya Insights allows guest blogging, if you want to be published on Kenya's most authoritative and accurate blog, have an expose, news TIPS, story angles, human interest stories, drop us an email on tips.kenyainsights@gmail.com or via Telegram
---