SYSTEM YA MAJAMBAZI: KMTC Board of Directors Under Graft Probe By Inspectorate of State Corporations.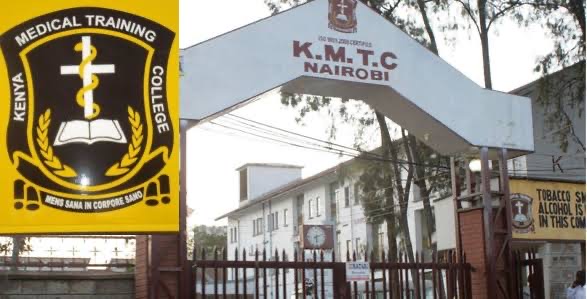 Following reports of corruption at the Kenya Medical Training College (KMTC), the Inspectorate of State Corporations has launched investigations which range from reports of abuse of office, misuse of college property, illegal recruitment and corruption in the KMTC Board.
The inspectorate wants to know how the KMTC Board spent money on events, allowances and the use of vehicles belonging to the institution.
With more than 41,000 trainees in 65 campuses across the country, KMTC makes the largest contribution to Kenya's health sector.
An October 8 letter by the Inspectorate of State Corporations Inspector-General Lawrence Okudo to KMTC chief executive Michael Kiptoo demands the board to account for its expenditure.
Created by an act of Parliament, KMTC – like other parastatals – generates its revenue but is audited by the government. The Inspectorate of State Corporations carries out management audit in government agencies to ensure they comply with set policies, rules and procedures.
The inspectorate also provides advisory services to the government and other stakeholders on issues affecting State corporations.
Mr Okudo said the KMTC management may have flouted procurement processes in the payment of tenders. Additionally, board members are suspected to have paid themselves unwarranted allowances for meetings and events they did not attend. For this reason, the inspectorate has asked the college to furnish it with work tickets for vehicles assigned to the chairman and board members, vouchers for allowances paid to board members from 2016 to 2019 and invitation letters for events attended by the board in the said period.
Also wanted are memorandums of understanding signed between the college and other entities since 2015, Human Resource Committee minutes since 2016 and invoices plus delivery notes for a number of tenders.
The Ethics and Anti-Corruption Commission (EACC) has commenced as well a parallel investigations on how the board has been recruiting senior college staff.
At the centre of the row is more than Sh7 billion the college collects from students as fees and money from donors every year. Sources say that the management feels the board is interfering with the day-to-day running of the institution.
Also being investigated is the appointment of company secretary on November 13, 2015. "The commission is carrying out an investigation into allegations of irregular appointment of Dr Miriam Ndunge Muthoka," says an October 15 letter sent by the commission to the KMTC Board.
The letter that is signed by Mr Patrick Owiny on behalf of the EACC chief executive adds: "To facilitate our investigations, kindly furnish us certified copies of the necessary documents."
Some of the documents required by the commission are board minutes approving the appointment of Dr Muthoka, a shortlist of the applicants, application documents of the shortlisted candidates, a list of the interviewing panel, the recruitment report and Dr Muthoka's personal file.
Prof Kiptoo was appointed to head the college on March 1, 2018. The KMTC Board is headed by former Kibwezi MP Philip Kaloki.
This graft probe comes barely a week after I wrote an article about the Institution's weird management. https://kenyainsights.com/toothless-dog-kmtc-continues-to-shut-down-its-operations-as-3-more-primary-and-secondary-school-classes-phase-reopening-in-3-weeks-time/
~~~~~~~~~~~~~~~~~~~~~
"Many if not all concerned Kenyans have been left tongues wagging over the actions of Kenya Medical Training College continuation to freeze its operations when actually they should be among the frontliners during the 1st schools reopening phase in which Universities resumed their operations and openned their doors for the Final year class to shoot their last bullets as life has to continue and learners need to learn how to acclamatize to new norm.
Many if not all concerned Kenyans have made memes as a way of expressing their mixed reactions amongst them the very same KMTC students  as to why and how on earth would medical school be shut down when Patients and Covid19 patients need the most their holistic care, while many institutions worldwide are conducting research are striving to find cure vaccine for the virus while our very own institutions are baby sitting their students at home.
Many if not all concerned Kenyans have been wondering the logistic where Primary school and Secondary school pupils resumed their operations and KMTC believes perhaps their students are more careless than their younger siblings? Smh!
Many if not all concerned Kenyans are wondering how on earth you would  virtually practise midwifery, how you would virtually practice phlebotomy, how you would virtually perform a surgical operation. Actually how possible to theorise these practical lesson and expect to certify these students to the market as qualified professionals?
With many Final year students  at home baby-sitting, left frustrated, being confused with heartbreaking Memos every now and then – their dreams and opportunities are now at stake.
With this year's graduation plan changed to be conducted virtually, sigh of relief to the graduating class of 2020 for cutting down the usual graduation fees remains a fallacy. The fees has stood still when logically and actually the cost of budget and expenditure will be minimal as compared to normal previous years. Raising eyebrows whether  KMTC is a caring Organization or a Money making organization? An act of wanting to Spend less and Earn more. Act of embezzlement of funds. 
And being an Independent institution under Ministry of Health which is corrupt to the core, illustrates how arrow points the eater……"
---
Kenya Insights allows guest blogging, if you want to be published on Kenya's most authoritative and accurate blog, have an expose, news TIPS, story angles, human interest stories, drop us an email on tips.kenya

[email protected]

or via Telegram
---