Putting A Face To Dr John Kibunga Kimani One Of Kenya's Most Reclusive Billionaires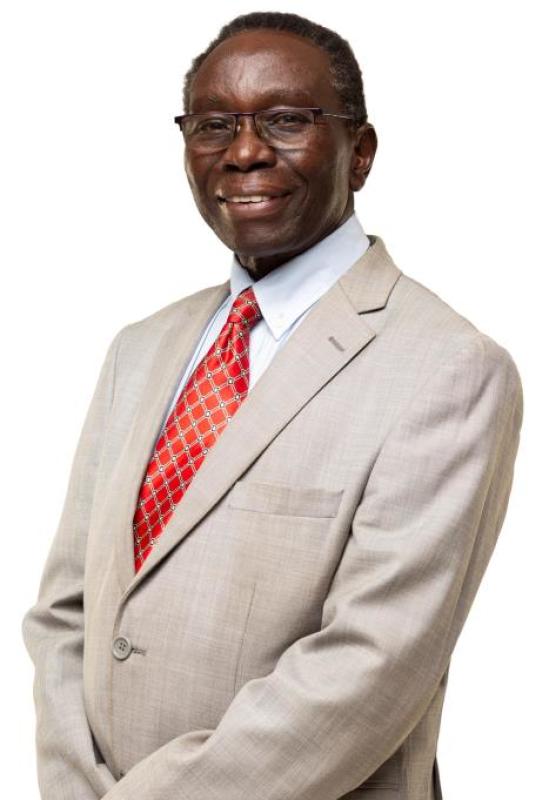 Not until November last year when Kakuzi announced changes to its board in a shake-up following allegations of human rights violations in the firm that saw Kimani appointed as a non-executive director did many start paying attention to the one man who's probably amongst the top ten wealthiest men in Kenya. In the Nairobi Securities Exchange-listed Kakuzi, Dr. Kimani is the second-largest shareholder with a 32.2 per cent stake.
Dr John Kibunga Kimani though not a new name in the big business circles, here's a major investor in Kenya and worth billions but his low profile nature made him faceless, not so many people would put a face to the reclusive billionaire who don't allow cameras pointed to his face. In fact, he would pass just like any other normal person in the streets, he preferred his life that way.
If you're reading this while using Safaricom data bundles, just made a call, text using Safaricom chances are you just made Dr. Kimani more richer. His shares in Safaricom are worth Sh500 million making Kibunga the second largest individual shareholder- after Ramaben Patel.
By April 2020, Safaricom shares cost Sh20 a throw when lockdowns started, but found legs when the telco proved to be one of the few pandemic proof local companies: Share prices are now sprinting past Sh40 meaning Kibunga has doubled his paper wealth in 10 months!
Dr Kimani is one of the single-largest investors in most blue-chip stocks at the NSE, with his shareholding in these companies alone valued at more than Sh1 billion. Besides Kakuzi, he has shares in East African Breweries, Safaricom, Nation Media Group and Centum.
Having maintained his anonymity for long and for personal reasons, Dr Kimani appears to have yielded to public pressure on his identity.
As Kakuzi came under pressure and international focus mounted on the company that was now battling a lawsuit in the UK over human rights abuse, a new board where Dr. Kimani was appointed the chairman was put in operation.
While the Seven members of the board of directors had photos of their faces uploaded on the Kakuzi website, Dr. Kimani's photo icon on the company's website remained a stock image silhouette, which fuelled public speculation about what the shrewd investor looked like.
As a listed entity, shareholders prefer to be able to put a face to those involved in overseeing the affairs of the company.
It is perhaps against this backdrop that Kimani recently yielded to having his photo uploaded on the firm's website.
With his face now in the public, just how much is Dr. Kimani worth, and how has one of Kenya's wealthiest men been able to evade the capture of roaming cameras.
How Kimani born into a squatter family rose from the woods to became the second largest shareholder in the 39,000 acres land in the south of Murang'a is perhaps the story that need to be told.
Kibunga Kimani's family were squatters in Kakuzi which sits on 39, 000 acres in Makuyu, Murang'a County. Kibunga now holds 32 percent which translates to owning 12, 480 acres of Kakuzi land minus other assets when time comes for asset stripping.
Kakuzi is majority owned by British multinational Camellia Plc which is listed at the London Stock Exchange. He now sits on Kakuzi board and plans on dishing out 300, 000 of his own shares (trading at Sh370 a piece) to Kakuzi squatters!
Kibunga's disposable income is creamed from international consultancies from the likes of the World Bank and Danida and then pumped into the NSE where Kibunga has relentlessly pursued the Kakuzi stock.
In a letter to Business Daily in 2018, Kibunga, 73, said he uses one investment strategy: buy big, hold long: "I started buying Kakuzi shares when the original colonial settlers were the majority shareholders. Since then, I have consistently built the stake to the current level." The letter read.
He continued: "My association with Kakuzi transcends being a shareholder. I was born in Kakuzi and so were my parents. Kakuzi is the only place I can call home as I grew up there. As a young boy, I worked in the company's coffee and sisal plantations. Inevitably, Kakuzi influenced my education as well as career orientation."
Kibunga Kimani is the largest individual shareholder at Nation Media Group but the pandemic pitched tent here in March last year and his Sh348 million stake took a hit as Nation Media shares nosed south from Sh100 in 2017  to the current Sh13 which is severe, migraine inducing investment haircut!
Kibunga was for years the second largest investor at Total Kenya before offloading three million shares at Sh80 million and vrooming out of the oil and gas marketer last year. He invested the windfall in agricultural firm, Kakuzi.
With no limits to investments, Kimani's umbrella is large such that if you're a Safaricom subscriber, a diehard drinker of EABL and KWAL products or prefer fueling at Total petrol stations, you make or made him filthy rich.
So do those who buy locally assembled Isuzu vehicles, tenants at Two Rivers Mall and all parents and schools who buy books from Longhorn Publishers. Or get loans from Platinum Credit. Add too the over 30 airlines serving meals to passengers from the Jomo Kenyatta International Airport, Nairobi.
Kibunga's investments at the Nairobi Securities Exchange (NSE) kiss the Sh4 billion ceiling from significant stakes in East African Breweries and Centum which has quotable stakes in Isuzu East Africa, Longhorn, NAS Servair and Two Rivers.
But a story doesn't end without hitches and bad decisions, in 2013, Kimani was dragged to court by an investor who he had shortchanged. According to African Cotton Industries Limited v Rural Development Services Limited [2014] eKLR ELC CASE NO. 212 OF 2013 before a Nyeri Court, Kimani entered into agreement to sell Salim Hussein Anjarwalla a parcel of land LR NO. KAKUZI/KIRIMIRI BLOCK 7/ 281 located within Makuyu measuring 51.28 ha.
In a gentleman's agreement, sale price set at Kshs.205, 360,000 and as per their agreement of 10% deposit, Salim went ahead and paid Kshs.20, 536,000 before car and mouse games ensued
Turned out that after deliberations with his wife Lilian Wanjiku who's also a co-director, Kimani had a change of heart and refused to sell the land giving back the Cheque, feeling that the contract was breached, Salim sued Kimani. His wife told the court that they rescinded the sale because Kimani made the decision with unsound mind. She argued that he had just suffered brain damage in an accident in Sudan that had him flown to Nairobi and that by the time of agreement signing, he was mentally incapacitated. The court overruled the argument as an afterthought given that the decision to sell the land was made by Kimani before the accident.
He paid the suit damages but court allowed him to retain his lady that the wife said was their matrimonial home that he wanted to sell in order to raise Capital for investment in real estate like his peers.
Kimani holds an undergraduate degree in agriculture from Makerere University in Uganda, and a master's of science degree in agricultural economics from Reading University in the UK.
He also holds a PhD in development studies, economics and socio-anthropology from the University of Sussex, which is also in the UK.
"He has extensive experience in the agricultural sector (public and private), including planning, development and administration of smallholder agricultural extension programmes at county level, developing and managing smallholder irrigation projects, and preparing long-range plans for land and water resources across Kenya," says his bio-data on the Kakuzi website.
Kimani is a member of the Agricultural Society of Kenya, the Avocado Exporters Association of Kenya and is also a fellow of the Economic Development Institute of the World Bank, according to his profile.
---
Kenya Insights allows guest blogging, if you want to be published on Kenya's most authoritative and accurate blog, have an expose, news TIPS, story angles, human interest stories, drop us an email on

[email protected]

or via Telegram
---