PSCU: Raila Is Afraid Of The Accountability And Development Levels Set By Jubilee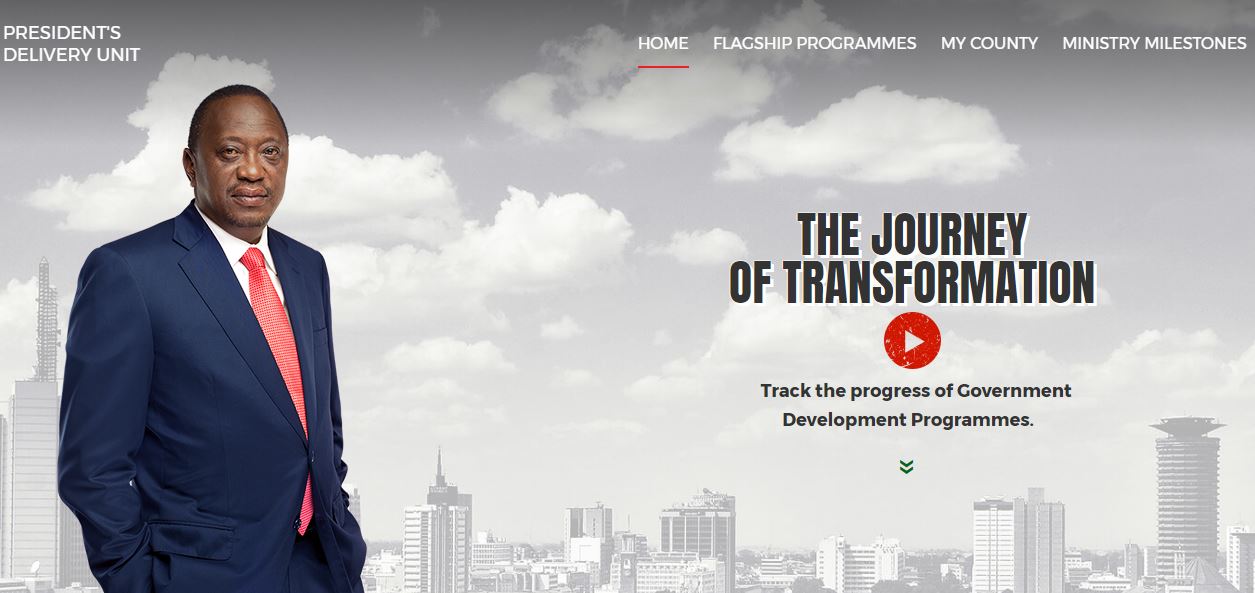 This is a rebuttal from the President's Digital Strategic Communication Unit Raila's earlier discrediting the development track record that had the President launch a portal to track their work over the four year. Read the statement below from PSCU:
The Government has embarked on a nationwide discussion of the progress made in implementing various development projects by providing information to the public. The intention is to promote effective two-way communication, free access to information and a more transparent means of tracking progress made in national socioeconomic transformation. This level of accountability is unprecedented in this country.
As usual, ODM has panicked and is reacting in a frenzied and disjointed manner that does nothing to improve the quality of the national conversation. The reason is that ODM is frightened. It is running low on creative ideas and safe spaces for reckless commentary.
Why is ODM is afraid of the government's achievements? What does ODM find frightening about expanded access by Kenyans to improved social services? Why is ODM afraid of Kenyans becoming more connected, more mobile and more able to move goods and services across the country faster? Why is ODM afraid of better equipped hospitals where wananchi can access services which were previously available in exclusive private facilities? Why is ODM afraid of cost-free, credible examinations? Why is ODM afraid of the removal of hyacinth in Lake Victoria? Why is ODM afraid of the electrification of hamlets and slums all the way from Kisii to Kibera? Why is ODM afraid of the issuance of title deeds to Kenyans?
One of the reason for ODM's fear is that the bar is being set too high. ODM has no capacity to implement development on any meaningful scale. It specialises in Triton, Maize, Kazi Kwa Vijana and Kisumu Molasses type disasters in the name of development. This is why ODM wishes that every successful government project was a corruption scandal – corruption is a language they best understand. Therefore, ODM believes that any resources spent on development is a wasted. They believe that violence is the most effective form of communication and that democracy is not a way for Kenyans to choose leaders.
Another reason for ODM's fear is that they strongly believe that only the elites should enjoy good healthcare, education, access to electricity and title deeds. They are intrinsically allergic to the empowerment of other Kenyans.
Even democracy, for ODM, is a cruel sham; a theory and a sport for the professors and consultants and politicians. According to ODM, Wanjiku is totally excluded from the table of national conversation and cake-sharing. That Jubilee is taking the side of Wanjiku causes alarm and sleepless nights for ODM leadership.
For this reason, ODM leaders purchase direct nomination tickets in their hundreds, violently attack one another at every opportunity and spend no time deliberating on policies or ideas to bring development to the people. To deflect attention from their many dangerous shortcomings, ODM loudly and falsely criticise Government achievements. They must get used to the idea of shared prosperity. They must prepare for an empowered mwananchi.
Jubilee's delivery is steadily exposing ODM's allergy to three Ds: Development, Democracy and Decency.
By: PSCU
This article expresses the author's opinion only. The views and opinions expressed here do not necessarily represent those of Kenya Insights or its Editors. We welcome opinion and views on topical issues. Email: editor@ke-insights-staging.hbgtjqf6-liquidwebsites.com
---
Kenya Insights allows guest blogging, if you want to be published on Kenya's most authoritative and accurate blog, have an expose, news, story angles, human interest stories, drop us an email on tips.kenyainsights@gmail.com or via Telegram
---