Petition To Stop The National Bank Of Kenya From Frustrating Customers Requiring Debtors To Pay Upto 50 Times The Principal Borrowed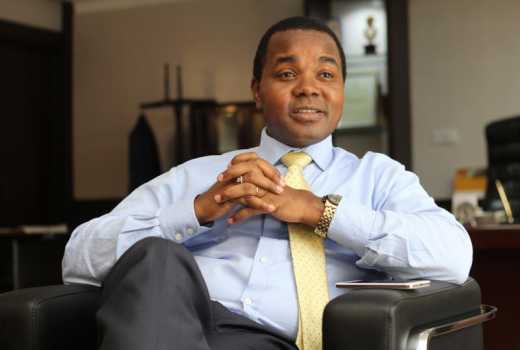 Gutted with Systems's operations, Humphrey Muchiri an ordinary Kenyan has kicked off a petition to force reforms in the banking system, "Banks have been FRUSTRATING and STEALING from Kenyans by requiring debtors to pay up to 50 TIMES the principal borrowed against the law." He writes.
This is in spite of Amendment No. 9 of 2006 of the Banking Act, which ushered in the application of the in duplum rule. This rule simply provides that banks only recover contractual interest that does not exceed the principal amount owing. At Section 44, the act clearly indicates that the amendment is retrospective, meaning that it is applicable to all loans including those that were issued before the change. Parliament's resolve to afford inviolable protection to ALL debtors is evident in myriad Hansard records.
Eleven years on, however, the impunity that parliament sought to arrest persists. The expectation was that banks would align their practices accordingly, and that any discrepancies in applying the law would be cured in Court. But this has not been the case.
Indeed, judges have taken care to calculate interest and enable consumers to redeem their properties. It is perplexing that the same banks whose unconscionable interests are nullified in court just proceed to do the same thing to the next consumers, and the vicious cycle of blatant theft and abuse continues. National Bank of Kenya and its debt recovery employees are the most notorious culprits here according to the petition.
The violence of this illegal, usurious practice is horrifying. Many Kenyans have lost and continue to lose their properties and millions of shillings because of this kind of impunity.
And since most of the debtors who are affected by this illegal practice are now old, many have gone into shock or simply died. The amendment sought to shore up the right to redeem one's property and prevent banks from bankrupting Kenyans just because they at one time needed and took loans.
Imagine being thrown out of property worth millions or even tens of millions just because of a Sh200, 000 loan that has miraculously shot up to Sh20 million. Imagine facing unscrupulous bankers bent on defeating consumers' protection under Section 44 and even going so far as skipping the need to issue redemption notices according to the Land Act. The distress and losses caused by this evil are unfathomable.
"Urgent actions are needed to end this evil usurious culture at NBK and other banks ONCE AND FOR ALL. Banks and their officials MUST understand that rights accrue to ALL Kenyans, not just the few who manage to go to court." Says the petition.
The precise requests of the petition to the relevant bodies and persons include:
the cancellation of all private treaties that customers have been induced into signing under duress and fraudulently thereby burdening them with hefty loans.
the cancellation of all redemption notices that mention ridiculous amounts whose only purpose is to defeat borrowers' right of redemption and strip them of their valuable property
the stoppage of all attempts to exercise the statutory power of sale until all consumers are notified of the correct outstanding amounts
that all bankers who have slapped consumers with unconscionable interests and failed to give them legitimate notices that uphold their right of redemption be held liable for their actions
that banks be forced to reimburse all Kenyans who have been prejudiced so far
that banks be forced to calculate interest in the letter and spirit of Section 44
that banks and auctioneers be forced to adhere to the Land Act, which governs the issue of redemption notices
that banks, their officials, and auctioneers be investigated with a view to punishing any malpractice and reimbursing all victims.
The expectation is that the petition will go a long way into transforming bank practices as well as safeguarding lives and property.
Have you been a victim of this scheme or have a story on any bank that you'd like to share and be published? Write to me on ([email protected])
---
Kenya Insights allows guest blogging, if you want to be published on Kenya's most authoritative and accurate blog, have an expose, news, story angles, human interest stories, drop us an email on

[email protected]

or via Telegram
---
Urithi Adopts A Unique Model To Deliver Affordable Housing In Kenya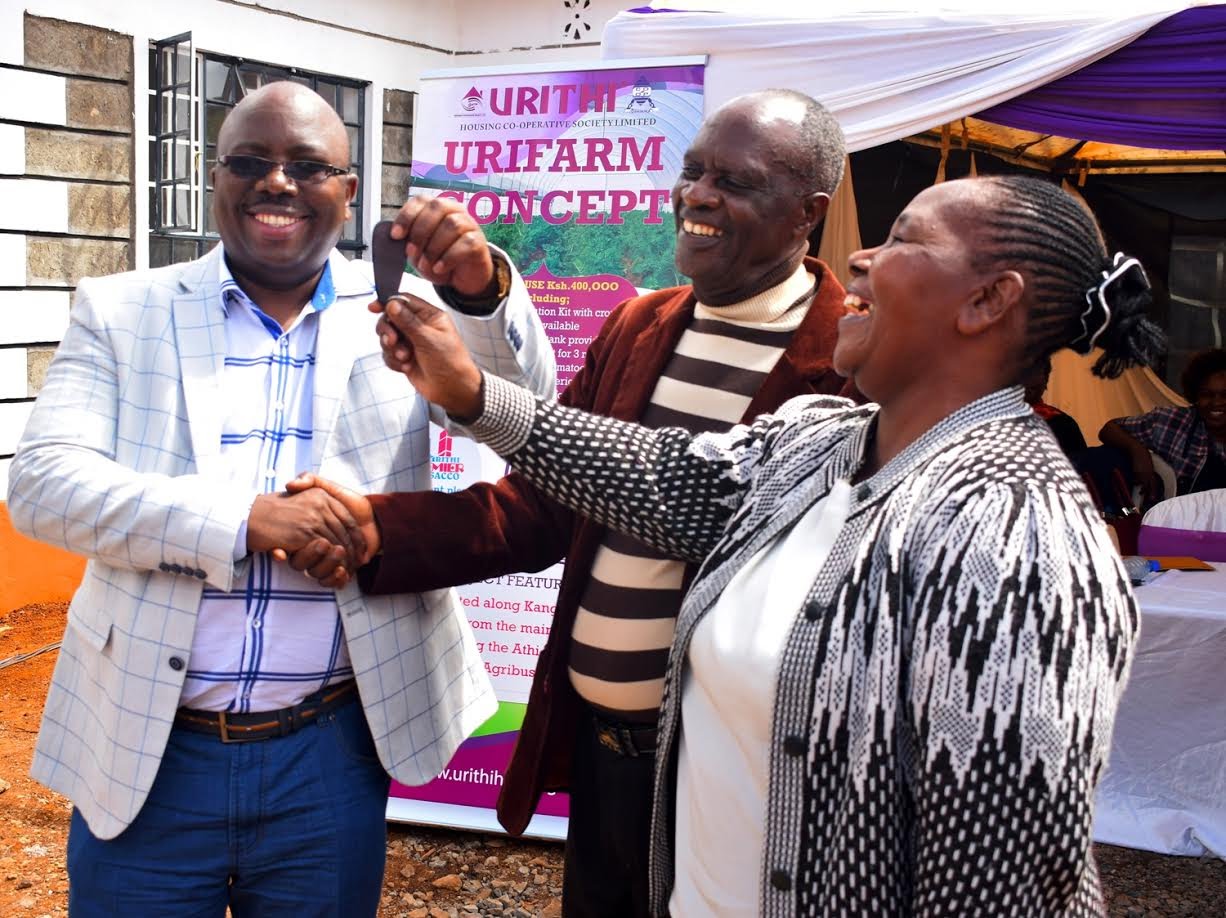 Since President Uhuru Kenyatta unveiled his Big Four Agenda during his inauguration to serve his second term in office, the different sectors that anchor his legacy have been making all necessary alignments to fit into the presidential vision which can only be achieved through collaboration between public and private sector players.
One of the pillars of President Kenyatta's legacy is affordable housing, with a target of 500,000 new housing units per year.
Opinions and commentaries have been penned but what has stood out is the many experts who have made a strong case that the projected numbers can only be achieved if stakeholders would embrace the socio-economic model of housing provision.
Legend supports this narrative yet fact is that it is not exclusively dependent on this model but that this will largely drive the realization of this pillar. So what is the socio-economic model of housing, how does it work and does any of the current players in property business operate on this model?
The model is entirely dependent on members, whose contributions are key and vital in initiating and executing any project that seeks to provide housing, be it public or private. Upon payment of a pre-determined deposit or down payment, the balance of the cost is spread out and paid over a period of between 12 and 48 months.
Samwel Maina, the Chairman of Urithi Housing Society, the only player that operates on this model, says monthly subscriptions vary from one member to the other depending on their economic ability.
"For the project timelines to be achieved, also entirely depends on the speed of members to make their contributions. However, slow remittance by some members has contributed to delays being experienced as most times the society has to move with the speed of the slowest member in payment," he says.
"Speed is determined by how fast you get money from members. But due to the uncertainty and unpredictable nature of contributions and cash flows we adjust accordingly."
The pricing does not change over time "simply because the model mitigates on cost of labor, land and materials. Hence making it affordable without changing the initial price."
Being an off plan project, there are critical steps, approvals and mandatory procedures that must be undertaken. Market sounding is the first of the many steps and acts a notice of the intention to undertake the project.
Then follows mobilization which entails recruiting members and other stakeholders, which process is followed by pursuit of statutory and other approvals by various government bodies, both national and county level.
Once the necessary approvals have been granted, the groundbreaking marks the beginning of construction work, whose completion is entirely dependent on members' fidelity to make subscriptions.
"There are incidents where a member pays their subscriptions in full and expect that they would get their units but the principle here is that we pool together to own together.
"The explanation is very simple. While you may have paid yours in full, the model works in such a way that those who pay upfront help kick-start the project and sustain it by making the first commitment which is key to property ownership and the subsequent subscriptions take us through to the tail end," adds Mr. Maina.
Urithi has over the past six years, completed and handed over thousands of housing units in Springviews in Thika, Plainsview in Juja, Gem1 in Witeithie and Lanet Homes (Nakuru and Juja).
They intend to complete and hand over all housing projects currently under construction in the next 12 months. They include Utange – Mombasa, Gem2 and Rongai Homes which are set for completion in the next quarter for handing over to the members, while investors in the Osteen Terrace Gardens will be delivered by the last quarter of 2019.
"The OTG project is the first-of-its-kind to enable us achieve affordable housing for our members and we are using the socio-economic model. This particular project [OTG] is very timely and it will hugely compliment the government's efforts in attaining the big 4 agenda – the housing component, by engaging other stakeholders like us," adds the Urithi boss.
President Uhuru Kenyatta's Big Four Agenda focuses on expanding the manufacturing sector, Universal Health Care, Food security and Affordable housing.
Under the affordable housing pillar, the government through the National Housing Corporation and collaboration with private sector players, intends to construct 500,000 units annually by using innovative construction methods and low cost building and construction materials.
"The government will achieve its dream fast if they partner with the saccos and cooperatives. Cooperatives and Saccos have structures, a wide geographical reach and most importantly members," avers Mr. Maina, who believes affordable housing is a major milestone towards achieving the other three pillars of President Kenyatta's legacy plan.
---
Kenya Insights allows guest blogging, if you want to be published on Kenya's most authoritative and accurate blog, have an expose, news, story angles, human interest stories, drop us an email on

[email protected]

or via Telegram
---
Airtel Kenya And Telkom Make Official Their Merger To Face Off Safaricom's Dominance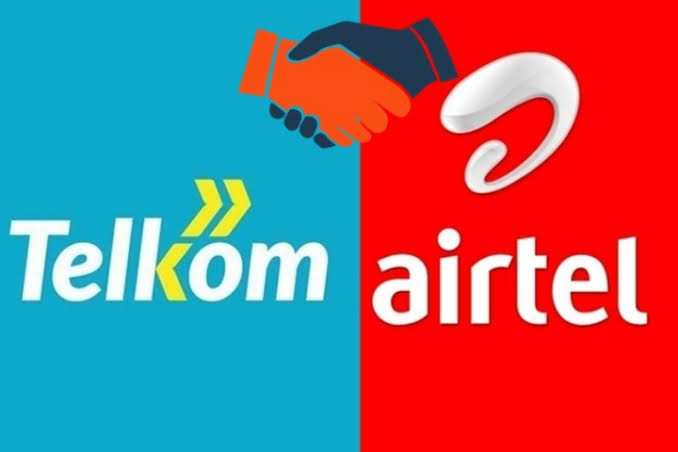 Telkom Kenya Limited and Airtel Networks Kenya Limited, today announced the signing of a binding agreement that will see the shareholders of the two companies enter into an agreement to merge their respective Mobile, Enterprise and Carrier Services businesses in Kenya to operate under a joint venture company to be named Airtel-Telkom.
Telkom Kenya Limited's real estate portfolio and specific government services will not form part of the combined entity. The final shareholding will be determined at the closing of the transaction. Telkom Kenya has the option of holding up to 49 per cent of that shareholding.
The merged company will be chaired by Telkom Kenya Limited CEO, Mr. Mugo Kibati while Airtel Networks Kenya Chief Executive, Mr. Prasanta Sarma, will be appointed Chief Executive Officer.
The finalisation and closure of the transaction is subject to approval by the relevant authorities.
Airtel Networks Kenya Limited (Airtel Kenya) and Telkom Kenya Limited (Telkom Kenya) will see no immediate changes to their operations which will continue as usual.
Similarly, there will also be no change to the current respective leadership and management, legal, organisational and staffing structures. Additionally, both brands: 'Airtel' and 'Telkom', as well as their respective products and solutions, will continue to co-exist. Similarly, service delivery to the respective companies' customers as well as engagement with all business partners of both companies will continue to operate as usual.
As per the agreement, both the partners will combine their operations in Kenya and establish an entity with enhanced scale and efficiency, larger distribution network and strategic brand presence, thereby enhancing the range and quality of products and service offerings in the market, and greater choice and convenience to the consumer.
The combined entity will see sustained investments in networks to further accelerate roll out of future technologies. The Enterprise and Carrier Services businesses will get a boost with a larger fibre footprint and increased number of enterprise customers – including both large corporations and SMEs who would have access to a diverse portfolio of world-class solutions.
Commenting on the agreement, National Treasury Cabinet Secretary, Mr. Henry Rotich said:
"This move is well aligned with the government's agenda to optimise the value of the assets that it holds in trust, on behalf of Kenyans, while cementing the country's position not only as a regional business hub but also as an international investment magnet."
ICT Cabinet Secretary, Mr. Joe Mucheru commented: "ICTs remain a vital link to achieving Kenya's economic goals and our national development agenda, particularly with respect to service delivery. Such mergers have had positive impact on the development of the sector and service levels to consumers in other markets. Similarly, we look forward to this merger leading to the introduction of new technologies and telecommunication products which will, in turn, support the growth of other business sectors of our economy, thereby spurring national production to meet the growing demand locally and beyond."
---
Kenya Insights allows guest blogging, if you want to be published on Kenya's most authoritative and accurate blog, have an expose, news, story angles, human interest stories, drop us an email on

[email protected]

or via Telegram
---
RBA Gives Cytonn Investment The Nod To Manage Retirement Benefit Schemes Funds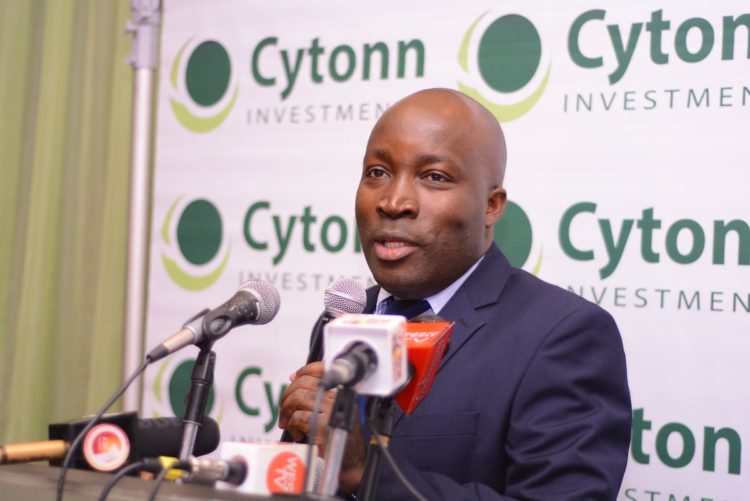 Cytonn Asset Managers Ltd (CAML) says it has been registered and authorised by the Retirement Benefits Authority (RBA) to manage retirement benefit schemes funds.
The Capital Markets Authority (CMA) also licensed CAML in March 2018. The Cytonn arm said it will "further grow its regulated products portfolio to include fund management services for retirement benefits schemes" following the nods.
"Despite the retirement benefits assets under management growing to about Sh1.2 trillion as of June 2018, only 15 per cent of Kenyans belong to a registered pension scheme and there is a vast opportunity to increase this," said Cytonn Asset Managers principal officer Maurice Oduor.
"With this licence, we look forward to adding value to the retirement benefits industry by reaching more Kenyans and enabling them to save for their retirement and securing their future."
According to Zamara, a pension fund administrator, pension funds only earned 9% p.a in the last year. The entry of Cytonn into the pensions industry brings high yielding products earning upto 18% p.a into the industry.
Cytonn Asset Managers earlier acquired Seriani Asset Managers Ltd.
---
Kenya Insights allows guest blogging, if you want to be published on Kenya's most authoritative and accurate blog, have an expose, news, story angles, human interest stories, drop us an email on

[email protected]

or via Telegram
---