Cytonn and Taaleri of Finland Enhance Their Partnership via Agreement for Subscription of 20% Cytonn Stake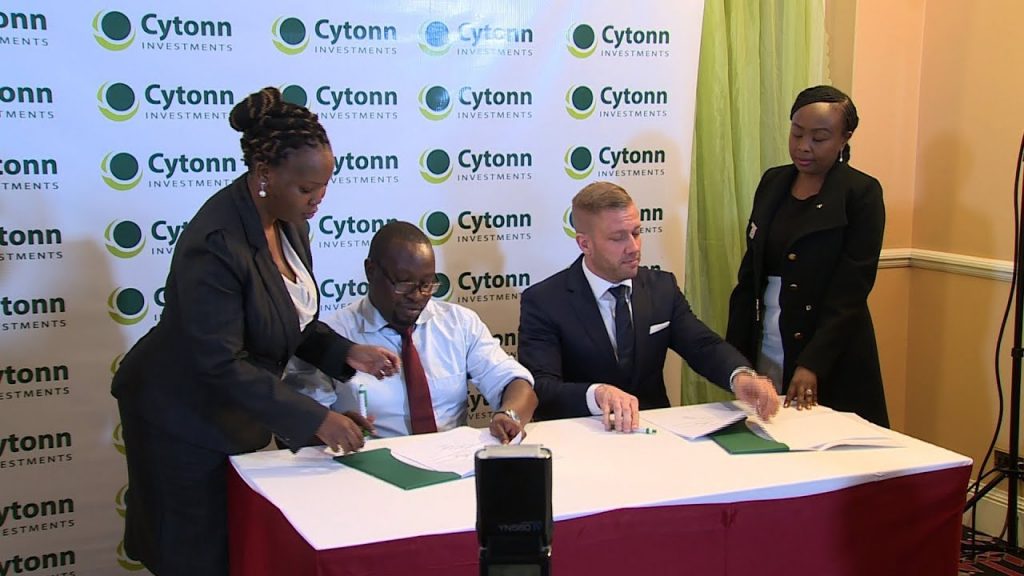 Cytonn Investments Management Plc ('Cytonn'), the leading alternative investment management firm in the East African Region, has today entered into a transaction with its leading institutional partner, Taaleri of Finland, whereby Taaleri has acquired the option to subscribe for up to 20% of Cytonn. Upon consummation, the transaction enhances the Cytonn & Taaleri relationship beyond project finance to shareholding.
This will be the 5th time the Finnish firm will be investing with Cytonn, having already committed over Kshs 5.0 bn towards projects and investments with Cytonn, namely The Alma, The Ridge, Situ Village and Amara Ridge, which has already been delivered to homeowners. In addition to their investments, Taaleri has already successfully received back its investments from Amara Ridge and The Alma, underlining Cytonn's commitment to deliver above-average returns in real estate for global institutional investors.
Taaleri is a financial group, whose parent company Taaleri Oyj's shares are listed on the NASDAQ stock exchange. Taaleri manages investments worth Kshs 813 bn and provides funding in the capital-intensive real estate sector in Africa through two Africa dedicated real estate funds.
Speaking at the signing of the agreement, Edwin H. Dande, CEO of Cytonn Investments, noted that "We are thankful to Taaleri for the continued support they have shown to the Cytonn brand. This transaction is important for two reasons; first it affirms market confidence in our brand and unique business model, and second it provides a strong anchor investor as we prepare for our IPO, which we hope to complete next year, either at a local or global exchange. We have already engaged with two sets of transaction advisors, in Nairobi and London, to explore a local listing either at the Nairobi Securities Exchange, NSE, or a listing at the London Stock Exchange, LSE, respectively. The ultimate listing jurisdiction will depend on valuation, investor interest and ease of listing. We also hope to broaden our partnerships by bringing on board one additional local or global anchor institutional investor at the IPO."
Speaking at the signing, Mr. Juhani Elomaa, CEO of Taaleri Group, who recently visited Cytonn's real estate projects noted that "Taaleri and Cytonn are now in their fifth year of partnership, and Cytonn remains our trusted partner for deploying capital to the East African Region. Through Cytonn, Finnish Pension Funds and Investors have not only earned attractive returns that are not available in the developed markets, but we have contributed to growing the Kenyan economy, creating jobs, and driving the deepening of capital markets through structured finance transactions. The share options agreement for a 20% stake is an opportunity to deepen the relationship beyond project finance to shareholding."
Cytonn Investments Management Plc is an independent investment management firm, with offices in Nairobi – Kenya and D.C. Metro – U.S.l and are primarily focused on offering alternative investment solutions to individual high net-worth investors, global and institutional investors and Kenyans in the diaspora interested in the high-growth East-African region. They currently have over Kshs 82.0 billion of investments and projects under mandate, mainly in real estate.
Cytonn Real Estate is Cytonn's development affiliate, which is focused on developing institutional grade real estate targeted at specific institutional, high net-worth and Diaspora investors. Collective, Cytonn Investments and Cytonn Real Estate manage over Kshs 82.0 billion of real estate projects.
---
Kenya Insights allows guest blogging, if you want to be published on Kenya's most authoritative and accurate blog, have an expose, news, story angles, human interest stories, drop us an email on

[email protected]

or via Telegram
---
Airtel Kenya And Telkom Make Official Their Merger To Face Off Safaricom's Dominance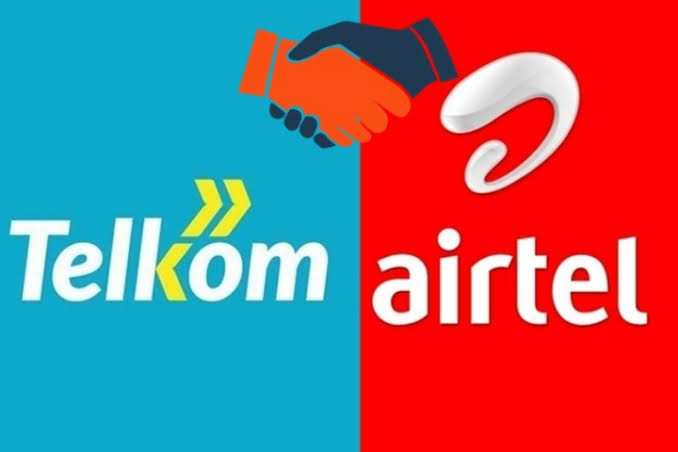 Telkom Kenya Limited and Airtel Networks Kenya Limited, today announced the signing of a binding agreement that will see the shareholders of the two companies enter into an agreement to merge their respective Mobile, Enterprise and Carrier Services businesses in Kenya to operate under a joint venture company to be named Airtel-Telkom.
Telkom Kenya Limited's real estate portfolio and specific government services will not form part of the combined entity. The final shareholding will be determined at the closing of the transaction. Telkom Kenya has the option of holding up to 49 per cent of that shareholding.
The merged company will be chaired by Telkom Kenya Limited CEO, Mr. Mugo Kibati while Airtel Networks Kenya Chief Executive, Mr. Prasanta Sarma, will be appointed Chief Executive Officer.
The finalisation and closure of the transaction is subject to approval by the relevant authorities.
Airtel Networks Kenya Limited (Airtel Kenya) and Telkom Kenya Limited (Telkom Kenya) will see no immediate changes to their operations which will continue as usual.
Similarly, there will also be no change to the current respective leadership and management, legal, organisational and staffing structures. Additionally, both brands: 'Airtel' and 'Telkom', as well as their respective products and solutions, will continue to co-exist. Similarly, service delivery to the respective companies' customers as well as engagement with all business partners of both companies will continue to operate as usual.
As per the agreement, both the partners will combine their operations in Kenya and establish an entity with enhanced scale and efficiency, larger distribution network and strategic brand presence, thereby enhancing the range and quality of products and service offerings in the market, and greater choice and convenience to the consumer.
The combined entity will see sustained investments in networks to further accelerate roll out of future technologies. The Enterprise and Carrier Services businesses will get a boost with a larger fibre footprint and increased number of enterprise customers – including both large corporations and SMEs who would have access to a diverse portfolio of world-class solutions.
Commenting on the agreement, National Treasury Cabinet Secretary, Mr. Henry Rotich said:
"This move is well aligned with the government's agenda to optimise the value of the assets that it holds in trust, on behalf of Kenyans, while cementing the country's position not only as a regional business hub but also as an international investment magnet."
ICT Cabinet Secretary, Mr. Joe Mucheru commented: "ICTs remain a vital link to achieving Kenya's economic goals and our national development agenda, particularly with respect to service delivery. Such mergers have had positive impact on the development of the sector and service levels to consumers in other markets. Similarly, we look forward to this merger leading to the introduction of new technologies and telecommunication products which will, in turn, support the growth of other business sectors of our economy, thereby spurring national production to meet the growing demand locally and beyond."
---
Kenya Insights allows guest blogging, if you want to be published on Kenya's most authoritative and accurate blog, have an expose, news, story angles, human interest stories, drop us an email on

[email protected]

or via Telegram
---
RBA Gives Cytonn Investment The Nod To Manage Retirement Benefit Schemes Funds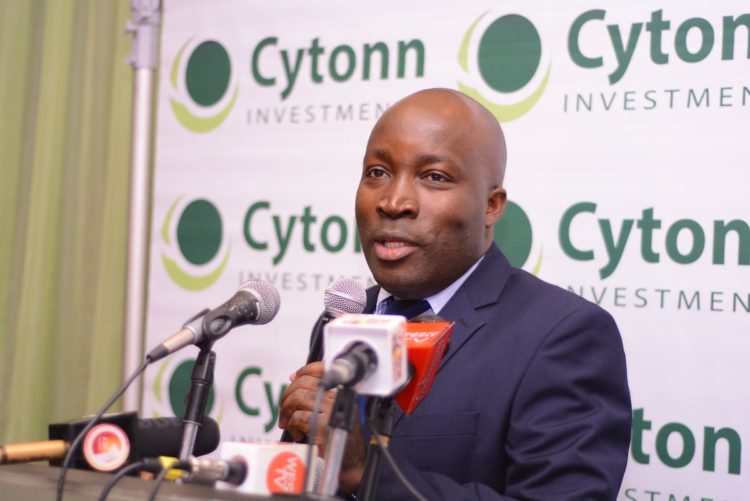 Cytonn Asset Managers Ltd (CAML) says it has been registered and authorised by the Retirement Benefits Authority (RBA) to manage retirement benefit schemes funds.
The Capital Markets Authority (CMA) also licensed CAML in March 2018. The Cytonn arm said it will "further grow its regulated products portfolio to include fund management services for retirement benefits schemes" following the nods.
"Despite the retirement benefits assets under management growing to about Sh1.2 trillion as of June 2018, only 15 per cent of Kenyans belong to a registered pension scheme and there is a vast opportunity to increase this," said Cytonn Asset Managers principal officer Maurice Oduor.
"With this licence, we look forward to adding value to the retirement benefits industry by reaching more Kenyans and enabling them to save for their retirement and securing their future."
According to Zamara, a pension fund administrator, pension funds only earned 9% p.a in the last year. The entry of Cytonn into the pensions industry brings high yielding products earning upto 18% p.a into the industry.
Cytonn Asset Managers earlier acquired Seriani Asset Managers Ltd.
---
Kenya Insights allows guest blogging, if you want to be published on Kenya's most authoritative and accurate blog, have an expose, news, story angles, human interest stories, drop us an email on

[email protected]

or via Telegram
---
With Sh2B Investment, Taaleri Set To Purchase 20 Per Cent Of Cytonn Real Estate Project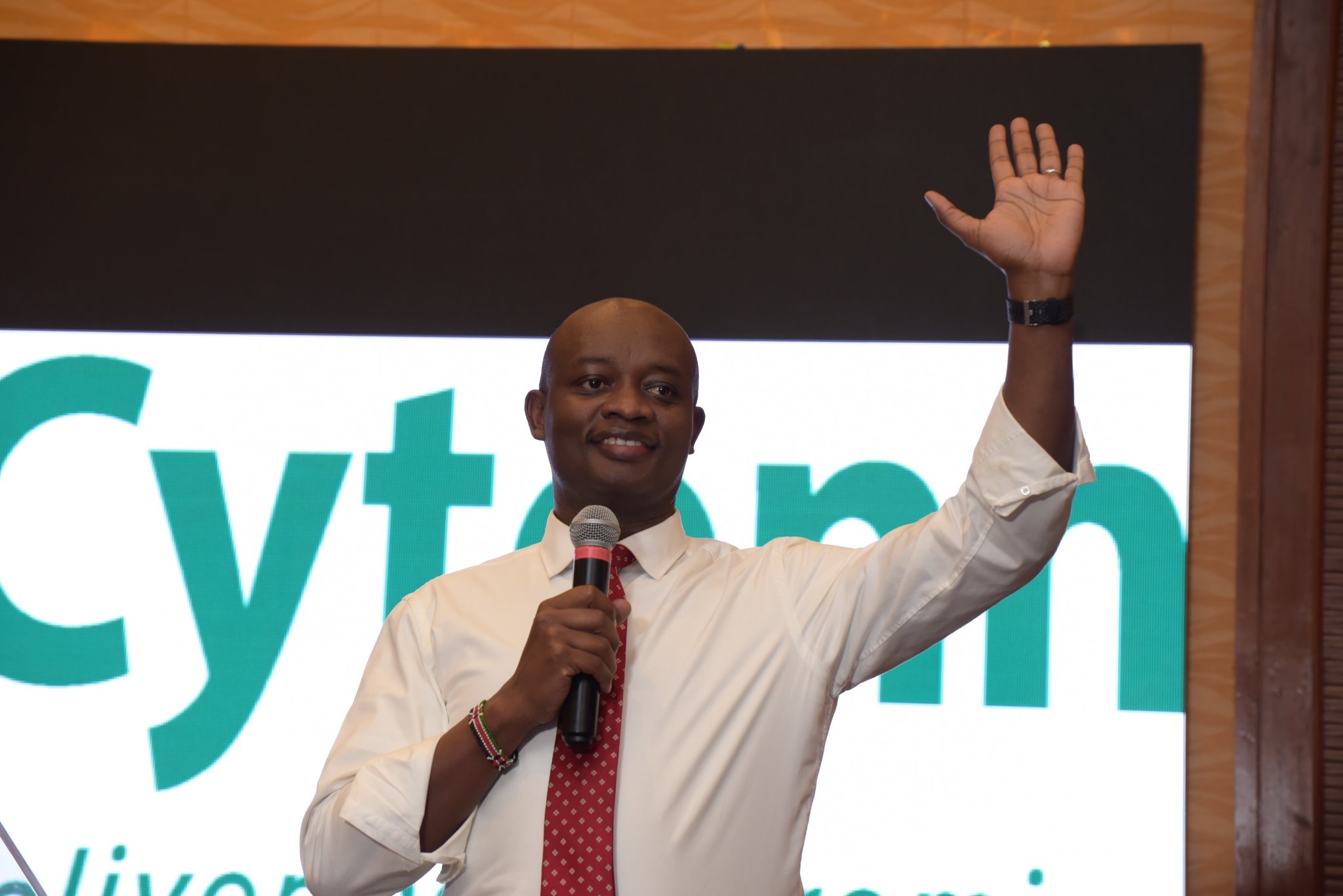 On 8th November 2018, Cytonn held a client cocktail meeting at the Nairobi Serena Hotel. The forum served as a platform to enable Cytonn celebrate the ongoing successful partnership with Taaleri, its institutional investor, while also providing an opportunity for Cytonn clients to interact directly with The Cytonn Board and Taaleri.
A section of attendees during the cocktail
"This forum is meant to celebrate the great milestone we have had in our relationship with Taaleri. It will be a platform to get to know what we are doing as Cytonn, The Board and Taaleri as well as get to respond to any questions our clients may have around the firm's governance," said Edwin H. Dande, Cytonn's CEO during the forum.
Edwin H. Dande, Cytonn's CEO
"With the continued attractive investment opportunity in Kenya and the region, and the committed team at Cytonn, Taaleri has this year invested a further Kshs. 2bn in our Real Estate projects, and are now looking to purchase 20% of Cytonn during our IPO," said Prof. Daniel M. Njiru, Cytonn's Board Chairman and Vice Chancellor at Embu University, during the forum.
Prof. Daniel M. Njiru, Cytonn Group's Board Chairman
He further said that, "The listing of Cytonn will only serve to increase our levels of governance, risk management, disclosure and transparency. As a Board, we are supporting Management on the listing, and would like to congratulate them for taking the firm to these heights."
Prof. Daniel M. Njiru also introduced members of the various Boards at Cytonn, which are The Cytonn Group Board, Cytonn Asset Managers Limited (CAML) Board, Cytonn Hospitality Board, the Special Purpose Vehicles (SPVs) Boards and The Cytonn Education Board.
A representation of The Cytonn Group, Affiliates and Special Purpose Vehicles (SPVs) Boards
Kati Salo, Taaleri Africa Team representative, reaffirmed the Cytonn – Taaleri partnership. "As a Risk Manager, I am confident about the risk position of the firm and I can sleep well knowing that my investments are in good hands," she remarked.
Prof. Daniel M. Njiru engaging with a client
.
---
Kenya Insights allows guest blogging, if you want to be published on Kenya's most authoritative and accurate blog, have an expose, news, story angles, human interest stories, drop us an email on

[email protected]

or via Telegram
---