Part 1: Agnes Kagure The Mastermind Of The Sh1B Land Fraud Could Be Nairobi' Next Deputy Governor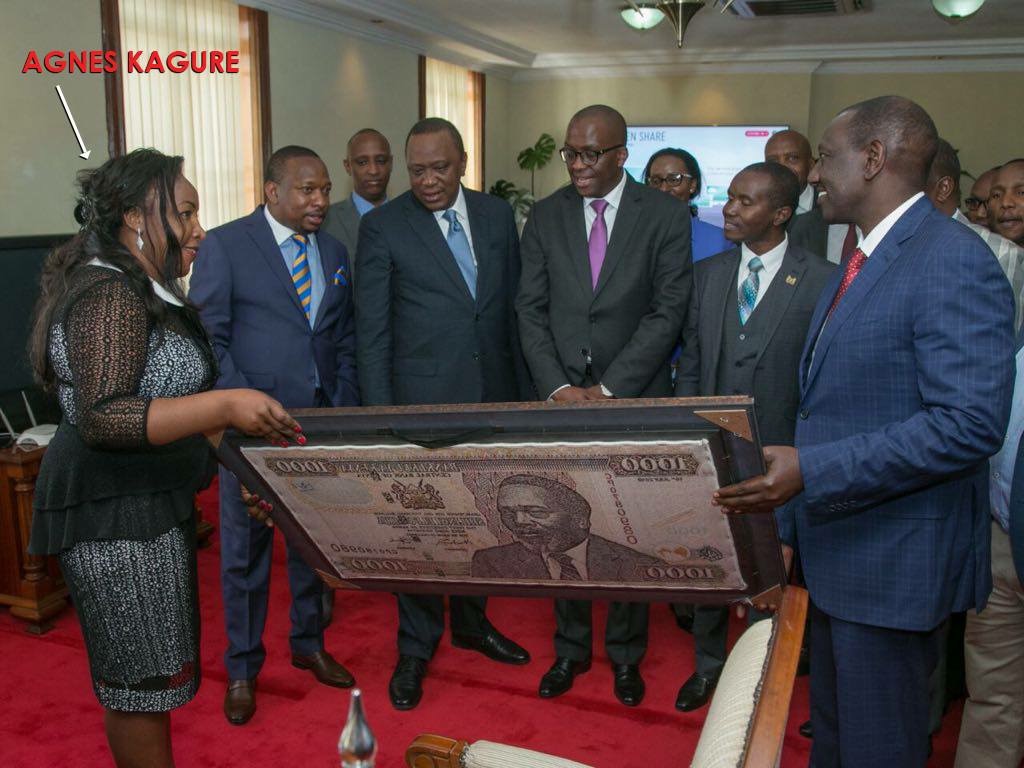 Sh1 billion land fraud affirms Kenya is a 'gangster' nation
No one believed Roger Bryan Robson when he joked that some folks were trying to steal his land. A second-generation Kenyan of British origin, Robson died in August 2012. He never married and had no children. But he was a big-hearted man who put public-interest first as he planned how his estate would be administered after his demise.
Fifteen years earlier, in 1997, Roger had his lawyer, Guy Spencer Elms, draw up a Will spelling out his final wishes. When he was gone, the Will revealed that he wanted to have his two properties, a block of apartments in Upper Hill and a 5-acre parcel of land in Nairobi's Karen area, sold and the proceeds, thereof, shared out between his nephew and a number of charitable organizations. The combined assets were valued at over Sh1 billion.
Specifically, Robson wanted his money donated to charities working in education and the environment, the latter reflecting his love for the environment and his life's work as a landscaper.
Guy Elms anticipated his role to be pretty straightforward. He identified a public school to gift Robson's money, and was contemplating funding the rehabilitation of Uhuru Park, which has deteriorated in recent years.
When citizens step in to fix public projects, that shows ours is a broken system, and that the authorities would be embarrassed to facilitate the process without a fuss. But in a country where corruption has become a way of life, conspiracies were hatched to thwart Elms' attempts at honouring his client's wishes and take possession of Robson's estate. The fight would rage in courtrooms, drag in multiple players, including State officials, lead to arrests, threats, burglaries and at least one assassination attempt on Guy Elms. Robson's father, Patrick, had settled in Kenya in the 1930s and married his wife, Betty, with whom he raised their two sons, Robson and Michael. Patrick and Betty died in 1974 and 1993, respectively. In 1995, Michael sold his portion of the family landholding company, Plover's Haunt Limited, to his brother, Robson, and returned to England permanently.
This meant there was no other immediate relative in Kenya when Robson died in 2012, opening a floodgate of fraudsters hell-bent on claiming the deceased's estate. Our efforts to uncover these brazen crooks led to the musty filing rooms at Ardhi House, the Ministry of Lands offices in Nairobi.
A typical scam unfolds this way; a land cartel at Ardhi House identifies elderly, preferably single, whites living in affluent suburbs. They then design specific schemes to inherit the land, by-passing any Wills and frustrating appointed executors. In some cases, they use existing occupants, such as long-serving servants, to claim "squatter rights." In other instances, they use prominent business people and well-connected individuals to do the legwork. Meanwhile, files in the land registry conveniently disappear.
In at least one other case, we found an elderly woman who had died and bequeathed her land to a non-governmental organisation. During succession proceedings, the NGO found there were two people claiming adverse possession of the land. "Adverse possession" is a legal term for land to which another person has title, with the intention of occupying it.
The organization rushed to court and secured prohibition orders against any other party. To illustrate the high connections that these cartels enjoy, the judge's draft judgement in favour of the NGO was altered during its typing (and uploading on KenyaLaw.org- http://kenyalaw.org/caselaw/cases/view/115721/
), to include several paragraphs that implied the alleged "squatters" had won possession of the land!
In the Robson case, no effort has been spared to take illegal possession of the land. These include several prominent politicians and State officials, a gospel musician, and a well-connected businesswoman.
In March 2011, Leonard Omwenga, Meshack Masese and Sammy Lotasa went to court to claim the Robson land, alleging they had lived on it since 1995. They alleged Robson had left the country that year and never returned.
When that attempt failed, two other claimants, Martin Waluchio and Friedrich Pietz, lodged their own claim. Pietz claimed he bought the land in 1994 for Sh30 million. They could not explain why they had waited 12 years to transfer the land. Their claim was dismissed.
Then came Ringtone (real name Alex Apoko), a popular musician renowned for his flashy cars. Ringtone claimed he was acting on his uncle's behalf to claim the land. He did not reveal the identity of the alleged uncle.
The latest and most formidable attempt to claim the land is orchestrated by one Agnes Kagure Kariuki, who currently occupies Robson's property, violating a court order prohibiting occupation. She has built a perimeter wall and some structures. Agnes claims she bought the land from Robson for Sh100 million in 2011. She allegedly paid in cash, in clear contravention of Central Bank of Kenya regulations that demand any transaction above Sh1 million must be paid through a bank transfer. Agnes is aware, of course, that claims of cash transactions are harder to prove, especially as dead men tell no tales.
Agnes produced a sale document to support her alleged purchase. A closer look at the sale documents, however, reveal many inconsistencies. Agnes presented a handwritten receipt for the alleged sale. Lawyer Michael Sakwa Osundwa claimed he drew up a sale agreement between Agnes and Robson in November 2011. Peter Mburu, an official at the lands registry, claimed he oversaw the land transfer.
Records show that Agnes claims to have bought the property on November 18, 2011 but effected the transfer on November 6, 2014 – three years later. The conveyance agreement, drawn in 2011, was not stamped until 2014 and we found no records for the payment of stamp duty—calculated as a percentage of the value of the property, and paid to the government, as required by law. What she cannot explain why after parting with such a princely amount never claimed the property until the seller had died, two years later.
But the mystery of mysteries was how a "transfer" could have been effected in favour of Agnes, when the title deed to the property was still charged to Habib Bank for a loan of an unspecified amount issued to Robson. Interestingly, even the PIN number that Agnes used in the sale agreement doesn't exist. Our search with the Kenya Revenue Authority database drew a blank.
Robson's alleged photo, used in the sale agreement, is also a fake. At the time of the alleged purchase, Robson was 68 years old, but the picture on file is that of an unidentified young white man.
And in a classic case of the hunter becoming the hunted, Guy Elms was arrested in 2015 and charged with forging documents to transfer the property to himself. His mitigation, that he had no personal interest in the land and only intended to protect the interests of his deceased client, fell on deaf ears. The Directorate of Criminal Intelligence and the Director of Public Prosecutions instituted charges against Elms for forgery, despite the National Land Commission determining that the legal papers had genuine signatures.
Robson's signature in the Will was witnessed by Milkah Wangui Nduati and Mary Wathiru Kariuki, who were all willing to testify. Similarly, Ann Mululu, a partner at Archer and Wilcock Advocates where the Will was drawn, swore an affidavit affirming the Will was prepared by the firm.
The Directorate of Criminal Investigation and Director of Public Prosecution continue to refuse to take statements from these credible witnesses.
Even Robson's brother, Michael, weighed in from England to confirm Elms was the lawful administrator of his late brother's estate. This weight of evidence continues to be ignored by Kenyan authorities, which suggests they have interests, other than seeking the truth. What she like other claimants did not explain why after parting with such a princely amount never claimed the property until the seller had died, two years later. Stranger too is how she managed to get title to properties which had been charged to a bank because they had been used to secure a loan.
The well connected Kagure has been spotted with a former CS
Lands and she has bragged to have funded the election of a jubilee governor but her KRA records, the Co-operative Bank account details she gave to the firearms bureau don't show any sign of such wealth.
From 2004 until 2015, there is no record of Agnes Kagure ever having filed any returns with KRA. Evidence that she started filing returns appears in 2016. The returns are self-assessment. She seems to have rental houses and, from her monthly rental collection, is legally bound by law to submit 10% in tax. Between January 2015 and December 2017, Agnes had paid a total of Ksh 127,198.00 in taxes.
On 22nd September 2016, Agnes Kagure Kariuki applied to the firearms licensing board, seeking to obtain a firearm for her protection, and listed the following businesses in her application:
1. Antonio's grill,
2. Dynamic Mini Mart
3. Consolota Pharmacy
4. Universal Nautical Ltd.
The companies mentioned exist under a questionable and suspicious nature.
1. Antonio's Grill – A search in the registrar of companies reveals that Antonio's grill is not a company but a business name.
2. Dynamic Mini Mart – No records exist at either the Registrar of Companies or Kenya Revenue Authority.
3. Consolota Pharmacy – No records appear in either the Registrar of Companies or Kenya Revenue Authority.
4. Universal Nautical Ltd. – Company was registered in 2012 but hasn't filed any returns since its registration.
Agnes has bragged to Guy Elms about her powerful connections. She has sent emissaries to Guy asking him to hand over the land documents in exchange for "amnesty" over his "forgery" case. Elms declined. His efforts to hand over the land documents to Kenya Wildlife Service and Kenya Forest Service, have come a cropper. Guy Elms is not a beneficiary of the land and he is only defending his client's wishes.
Agnes continues to occupy the land in contravention of a court order, dated July 2015, maintaining the status quo, pending the hearing and determination of the case. The police have refused to effect the order and further refused to charge her with trespass. Between December 28, 2017 and January 4, 2018, Guy received fresh death threats and reported the matter to Muthangari Police Station. The Court case against Guy has highlighted numerous inconsistences and legal irregularities in the paperwork provided by Agnes Kagure Kariuki. However, in spite of this, the fraudsters, arrogantly, continue to go about their business, protected by Government officials who are part of the cartel.
The Upper Hill flats were claimed by two men, Peter Gaitho and Thomas Murima. They claimed they had bought the land through share transfer, totalling Sh193,740, from Robson and his mother Betty in 2010. Betty died in 1993, so she could not have transacted with the duo. They presented forged company records (CR12 CI384), dated April 30, 2015, to prove ownership.
Agnes, 43, is a former insurance executive with deep ties to the political establishment. In July 2017, her name was proposed for nomination to Parliament by Jubilee, though her bid was unsuccessful. Governor Sonko has mentioned he is considering naming her to replace Polycarp Igathe as Nairobi's Deputy Governor.
The Environment and Land court, earlier this year, gave temporary orders restraining Agnes Kagure from occupying yet another disputed property. Joel Munene moved to court seeking a temporary injunction to restrain Kagure or her agents from entering, occupying, trespassing, selling or in any other way interfering with the property known as Nairobi Block 83/1903, pending hearing and determination of the suit.
Agnes Kagure, who might become your next Deputy Governor is, allegedly, part of the land cartels operating within Nairobi. Has she defrauded you? Or have any information worth going to the public on her? Email me([email protected])
Part 2 continues to tell why she's the worst option for Nairobi by dwelling into other scandals pinned in her.
---
Kenya Insights allows guest blogging, if you want to be published on Kenya's most authoritative and accurate blog, have an expose, news, story angles, human interest stories, drop us an email on

[email protected]

or via Telegram
---
Lobby Group Wants Co-Operative Bank And Nairobi County Assembly's Salary Deal Investigated With Corruption Red Flags Raised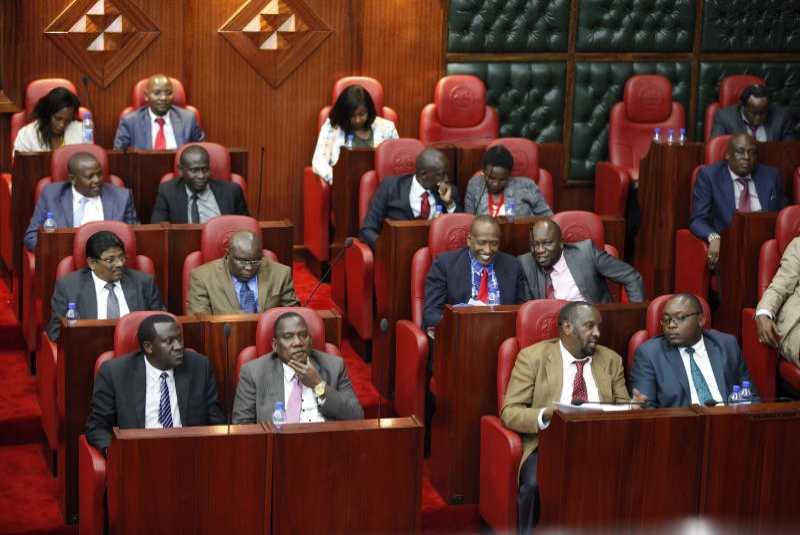 A concerned city resident, Kelvin Njihia has written to the anti corruption body EACC and DCI to launch investigations into widespread corruption and impunity cases at the capital's county assembly.
In a letter addressed to the two bodies, Njihia claims  there are serious integrity and public trust issues within City Hall. He alleges that the County assembly has gone against the set threshold by Salaries and remuneration commission restricting members not be in more than four committees.
According to his findings, most senior members in the board and their allies, have occupied more than four committees thereby contravening the law. The petitioner want members of the assembly occupying the extra committees to be investigated and prosecuted over corruption and the impunity displayed. He lists top officials flagged in his findings including;
Elias Otieno Okumu- 7 committees.
Esther Waithera Chege- 6 committees
Abdi Ibrahim Hassan- 6 committees
Peter Wahinya Njau- 5 committees
Peter Anyule Mwatok- 5 committees
Juliet June Ndegwa- 5 committees
Rest of the list
Besides, the concerned citizen coalition want the assembly to be probed as to how salaries of the members is channeled through cooperative bank contrary to the SRC's directive and s contravention of county and national laws.
The petition also noted that the suspended County's assembly clerk Jacob Ngwele who's out of office over miss appropriation of funds still executes official duties despite the court's directive. Ngwele in what the petition claims to be a contempt of court, recently invited public's participation in approval of Halkano Dida Waqo as County's Chief Executive Officer for ICT in what is flagged as one of many suspicious appointments.
Ngwele himself was illegally appointed into office and being investigated for the same. Petition also want the commission to speed investigations and findings following the impeachment of County's Speaker Beatrice Elachi.
They want the Ethics and Anti-Corruption Commission to give updates on the Majority leader of the Nairobi County Assembly Mr Ibrahim Abdi Hassan who had been summoned by the commission over the City Hall clash pitting members against Speaker Beatrice Elachi.
EACC ordered Hassan to appear at the Integrity Centre on September 12, 2018 to record a statement that will aid in the investigation of members' conducts. He's alleged to have conspired with members in wider plot to oust the speaker. According to the petition, Elachi was kicked out due to her lack of corporation in fraud schemes hatched by the board members.
Petitioner wants the DCI to dive in and investigate why the county's salaries are being channeled through co-operative bank and not directly from central bank to individual's accounts in what is read with suspicions.
---
Kenya Insights allows guest blogging, if you want to be published on Kenya's most authoritative and accurate blog, have an expose, news, story angles, human interest stories, drop us an email on

[email protected]

or via Telegram
---
FRAUD: Bungoma County's Nzoia Water Services Board Sneakily Attempts To Impose Kennedy Wekesa Kilali As The MD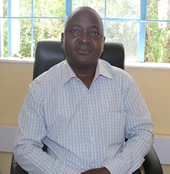 Nzoia Water made an advertisement for open positions of Managing Director and Head of Internal Audit and Risk Management in daily nation dated October 23,2018 page 18 under anonymous company in western Kenya.
The following non conformities were noted which do not either conform with industry practices and approved operational HR Manual of the company as per the attached Advertisement:
1.
The advertisement was only mentioning a leading water company in Western Ke
nya,excluding Kitale which fall
s in Rift Valley. Does it mean Kitale has separated from Bungoma and they have formed their own company? If not what is the effect of these on long term relationship with Trans-nzoia County?
2.
The advertisement of MD's position failed to meet the minimum threshold as per legal notice no.137 o
f 2012 which requires inviting
the prospective candidates to have Masters Degree and registered members of respective bodies e.g  for Engineers should be registered with Engineers Registration Board(ERB) OR Institute of Engineers of Kenya ( IEK) and not
Institute of Engineering Technicians (IET)  meant for Technicians who are lower cadre staff of the company.
3.
T
he requirements of chapter six was not
observed in the advertisement which requires the prospective applicants to submit their chapter six compliance during the application as it forms part of shortlisting process and not to produce them during the interview.
4.
The last advertisement through daily Nation were received without matc
hing list from them,
which resulted in most candidates who had applied not being shortlisted as their applications never reached the company's offices. There's no surety that the process will not be compromised in favour of specific candidates?
5.
The Ag. Managing Director has failed to implement the inspection report by WASREB.(According to workers petition)
6.
The advertisement should have been made either through the consultant or in the company's name for it to attract competitive qualified candidates and not the way it is hidden as it is aimed to prevent competition and thus attract less applicants.
7.
Therefore ,the recruitment process be stopped and
the position be
re-advertised in line with the above requirements.
---
Kenya Insights allows guest blogging, if you want to be published on Kenya's most authoritative and accurate blog, have an expose, news, story angles, human interest stories, drop us an email on

[email protected]

or via Telegram
---
Ruto And Duale Buys Off Biwott's Air Kenya Limited As Attempts To Exempt The Duale's From KPC Prosecutions Revealed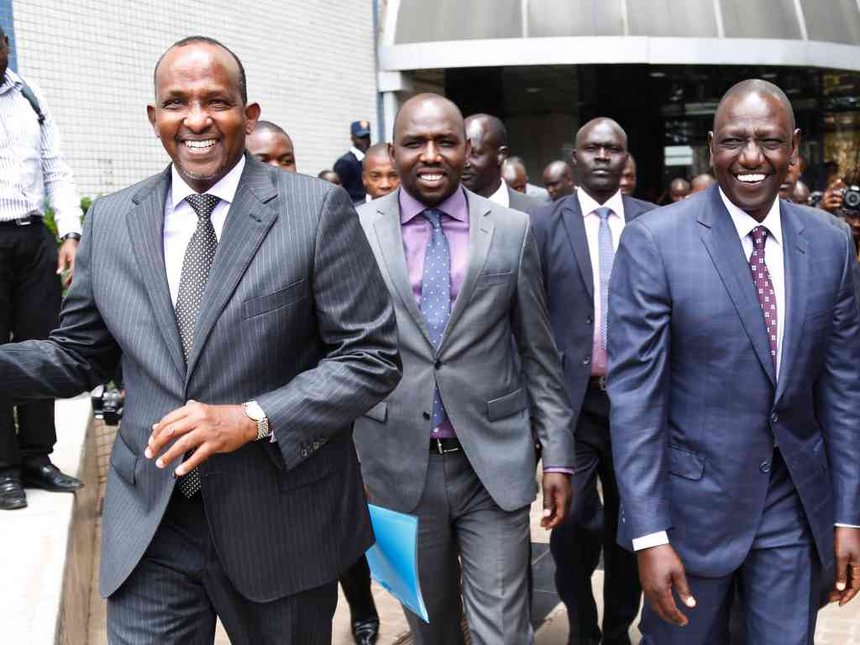 In Kenya, the more things change, the more they remain the same. Since the President intensified the fight and crackdown on corruption, we've witnessed arrests and ongoing prosecutions but at the same time, new scandals continue to crop up.
President announced a lifestyle audit on public officers and we're yet to see the full implementation, however, we're aware of ongoing money laundering schemes where 'smart' public officials including those in executive, are desperately laundering their ill acquired wealth before the lifestyle audit bell is hit.
Talking Of wealth, reports reaching Kenya Insights allege that DP and Duale jointly bought off Air Kenya Ltd previously owned by the late Biwott in what we're told was a cool Sh1.8B deal sealed about two months ago. According to a source, the ownership is based on a 50/50 agreement between the two.
Air Kenyan is  now registered under Focus Aviation Mauritius and the Directors are Abdulaziz Aden (Duale's son) and Adil Khawaja ( representing William).
Away from that, Kenya Pipeline is proving to be a hard not to crack for the DPP, for a parastatal with endless scandals, many have been wondering what's taking Noordin too long to press play on his reggae playlist. But you'll have to wait a bit longer, KPC comes with heavy political baggage.
Duale and Abdul Duale are heavily implicated in the KPC mess a detective source intimated to Kenya Insights. Joe Sang, the company's MD who's whole body deep in the murky scandal world will not go down without the Duale's we're told to show the levels of complexity in the case. Sources at DCI say that there have been open threats by the Duales and told that they had seriously invested in the government and that they are untouchable.
There's a developing narrative that the DPP is delaying prosecutions yet the DCI have concluded their investigations on the KPC corruption. This one case that comes with political ramifications and questions are arising whether the DPP who happens to come from the same region with the Duale's is hesitant on the consequences.
"Touching Duale Family is a direct attack on WsR. That is a live wire.  Infact Dualle son Abdul is so close to Joe sang and Keter. DPP Knows touching that file is war." Says a source privy to the investigations.
DCI uncovered transactions amounting to hundreds of Millions between Abdul Duale and Joe Sang's cousin Hillary. When both parties we queried what the transactions were for they both claimed that it was not a crime to give money to friends.
"Chief architects of tender fixing at KPC are the Duale boys, they are so entrenched at KPC that even removing Joe Sang wont affect their activities." Said another source speaking to KI. He continues, "KPC is a chess board for WSR and the Duale's. At times they are united in Looting however sometimes they clash and fight bitterly when things don't go their way. Duale's are cunningly smart and share what they steal with management but for WSR its me, Myself and I. Thats what is going to finish WSR. His selfishness Unmatched."
Abdul Duale is said to be the father's right hand man. His finger prints all over state parastatals. At KPC they are involved in
1. Fibre- total was 1.8B
2. Devolution of KPC – 200M given to them. There was a big war between them and WSR over this.
3. Industrial area land was bought by a Company called Focus Logistics( Director is Abdulaziz Aden) at 150m and later sold to KPC at 600m 3 months later
4. Security consultancy. Awarded to Optilan UK and Black hawks eye (Aden duale and Abdul are Directors) value was 800m.
Mid November 2015 a meeting was called by One Abdul Duale ( Son of Aden Duale) at boma hotel. In attendance was Faith( Director KPC), Felicity Biriri( Director KPC), Joe sang (AG GM Finance then). The agenda was lack of control in KPC. The cartels had lost control as Previous MD Charles Tanui was sacked after Corruption allegations and his replacement was Mrs Florence.
At this meeting of this 4 individuals a plan to oust was mooted. They had 2 Directors on their side already. Joe sang said he would convince Jerry and Neepee ( also Directors). The Kalenjins tasked Abdul Duale to Onboard John ngumi (Chair KPC) with whom they enjoyed a Cordial relationship.
A board meeting was subsequently scheduled 1 day before the Christmas holidays so that no eyebrows would be raised. In a Span of less than 1 hour Florence (Ag MD KPC) was ousted and replaced with Joe sang in Acting capacity. Mr Director kindly check the visitors book and Examine CCTV footage on 23Rd December 2015 at exactly 2:31 till 4:00pmYou will notice that Abdul Duale personally supervised the removal of Florence (Ag MD). Cctv footage from security will help you.
Abdul Duale was a close ally of Charles Tanui and often sat at the negotiating table for kickbacks on behalf of Tanui. When tanui left he became an orphan. Ag MD Florence had blocked all his contracts. Works were stopped and payments stopped also. He would visit Charles Tanui every other day probably to brief him on matters kickback.
After their successful mission to replace Florence the Cartel rejoiced and celebrated for days. Fast forward January 2016 Joe Sang os in office and alll cancelled contracts were reinstated. To begin with their was a Tender for Rehabilitation of the Nairobi – mombasa Pipeline that was awarded to The Duale family via Proxy during the Tanui Reign. It was Awarded to Center star Ltd. Amount was 490M. Florence (Ag MD) cancelled it after several issues were raised on the shell company.
The company had no experience for the sophisticated job that was to be undertaken. Mid January 2016 Abdul duale pushes for the reinstatement of the contract. Joe sang instructed the Mechanical team to reinstate it and he signed it off. A Kickback of 20M was delivered at Intercontinental Basement.
Distribution
joe Sang -6m
Faith and Felicity 6m
Legal – 2M
The Cartel at KPC needed political protection and someone who also allowed them to eat unlike the DP who offered them protection but never allowed them to eat. DP would eat alone forgetting the team always. Political protection came via the Duale Family. Aden Duale and His son Abdul would protect Joe Sang from EACC, DCI and parliamentary Committees. In Return Joe Sang would be paying to the Duale family via Kickbacks.
The duales also provided the KPC cartel with money laundering options often charging them upto to 20% of the looted proceeds
1.Fibre Optic Cable
The Budget for this project was 300M. Joe sang gave instructions 6 months before the tender was advertised that this One belongs to Aden Duale. Duale and Son setup a Shell company and partnered it with JV of Express Automation.
All bidders quoted less than 300M including ZTE. Express Automation/white space quoted 880M. 500m Above the budgeted amount. The tender was marred by threats of deportation to ZTE from abdul duale if they ever appealed.
Beneficiary of the Kickbacks
Keter and PS – 100m
Joe Sang -20M
Lamek Rotich and Evaluation team -10m
Vincent Cheriyout – 1M
It will be a Futility if the political engines are not touched in cleaning up the KPC mess. As it stands, the political weight on KPC corruption continues to take toll as reports point at s conflict in the sense that both Ruto and Uhuru's allies are swallowed into the multi billion theft at the oil courier. Kenyans are keen to see how the DPP will handle this case.
---
Kenya Insights allows guest blogging, if you want to be published on Kenya's most authoritative and accurate blog, have an expose, news, story angles, human interest stories, drop us an email on

[email protected]

or via Telegram
---