Kenya's Rotten Civil Society Exposed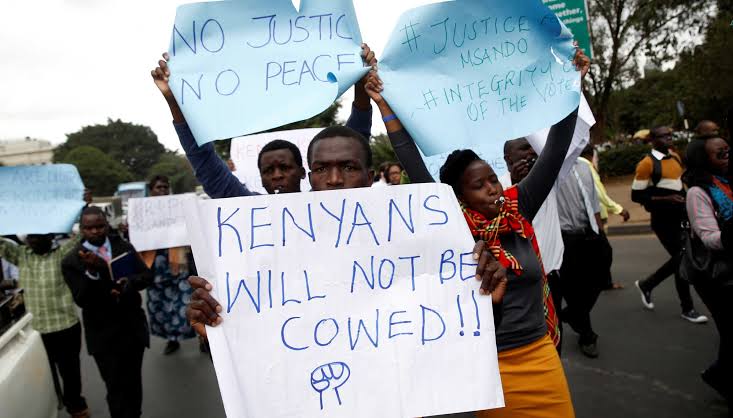 Toxic Work spaces: 'Saviours' Hypocrisies
Is the impunity we are seeing from government fuelled by the rot within Civil society?
Our government knows our civil society lost direction years ago. They are unable to keep the government accountable because of the rot within.
Senior members of the civil society have sold themselves as saviours but in fact they are deeply entrenched in the corruption within Civil Society that involves controlling the sector with an iron grip.
They decide who gets work, funding and opportunities and in most cases they share these among themselves and their organisations locking out any upcoming solution based organisations, especially those mashinani.
Here are some of the issues captured from a CSO wassup group, that has been doing the rounds.
1. Physical, Sexual, Mental and verbal abuse of employees: This is done mainly by bosses. There have been instances of physical fights in offices.
2: Miscarriages and depression as a result of toxic work spaces: Employees don't get to rest. Due to the toxic work environments, there have been employees who have lost pregnancies.
3: Non payment of vendors, artists and consultants: This is very common in some NGO's. The serial mistreatment of service providers especially consultants is common.
4: Stealing of ideas and exploiting HRDs who are then never involved once the project kicks off: This involves the use of their circumstances eg arrests, to come up with project ideas that still exclude them after concepts are approved.
5: Lack of separation between private and work related time: Even when it's not an emergency some bosses still work their juniors over the weekends and make work related telephone calls even at night to employees.
6: Unnecesary bureucracy to frustrate not only employees but service providers too: Some decision makers are not accountable to anyone and run the organisations like private businesses. They use their power to decide who to pay and when to pay.
7: Gossip, hate mail and wassup discussions targeting employees who are 'outshining' other employees: Some organisations encourage this so it is easier to divide and rule employees.
8: Lack of proper dispute resolution mechanisms. One case claims they were denied payment after a consulting ended and when they said they will involve a lawyer they were told they will never work in the sector again. They claim an audio recording of this exists.
9: Shouting, belittling/demeaning of employees infront of collegues: This is quite common in some organisations during staff meetings.
10. Sexual relations between bosses and employees: This gives some employees an upper hand in decision making. They are also able to get away with delegating work they should be doing to juniors and interns
11. Stealing from the organisations through procurement: In many instances, service providers have to ensure kickbacks are given in order to get contracts.
12. Foreign trips are a reserve for a few: Many organisations only allow a 'special' few to go on trips. Exposure and perdiem are only enjoyed by a few.
13. The 'industry' protects their own: In cases where negative spotlight has been directed at NGO bigwigs. The rest of them gang up to protect the perpetrator. This even involves firing the complainants.
14. Exploitation of Human Rights Defenders at the FrontLine: HRDs mashinani are only involved to help tick donor boxes and are never invited to the high table.
15. Some organisations do not re-mit statutory deductions for employees: Many find out after they have left the organisation and are in need of services like NHIF that their accounts are not up to date.
16. Some organisations have been sued: There are court cases that involve former staff members and organisations for unfair dismissal.
17. High staff turnover: Due to the toxic work environment, some organisations loose crucial staff members. This stalls ongoing projects as new people have to re-build them.
18. Serial mistreatment of service providers: Some organisations have a habit of frustrating service providers once the work starts to avoid payments.
19. Underpaying of employees and misuse of interns: Some Organisations have a huge salary gap between connected employees and those doing
the actual hard work. Interns are also mis-used alot
20. Small organisations with almost no results control huge donor funds: Some organisations are controlled by connected individuals. They are allocated funding but the output is negligible.
21. Various cases of depression: this has led to some employees using anti-depressants, substance abuse and even contemplating suicide as a way of coping
---
Kenya Insights allows guest blogging, if you want to be published on Kenya's most authoritative and accurate blog, have an expose, news TIPS, story angles, human interest stories, drop us an email on

[email protected]

or via Telegram
---