How Safaricom Scammed Me Sh50,000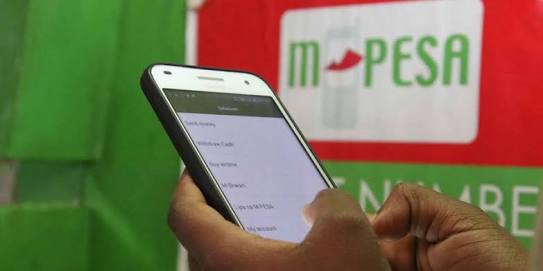 HOW SAFARICOM SCAMMED ME Ksh 50,000. LONG READ.
By Wilson Olenye
I had initially planned to post about this yesterday but I needed at least a day to contemplate and comprehend the horror that Scamfaricom has meted on me.
On Thursday, June 21, 2018 at 7:29 PM, I received Ksh 50,000, which was payment for goods from one – Daniel Mwangi Mukami of 0704841672. At this point, everything seemed banal and normal with the transaction but as it eventually turned out, well, according to safaricom it wasn't. However, I didn't know that at the time and ended up honoring the payment and finalizing my transaction with the sender.
Things would then go south, real quick after 3 hours when I tried to purchase airtime via Mpesa and was told there was an error with my line. Like any Kenyan would do I quickly turned off my phone assuming it was a network error or something benign like systems downtime. To my shock, the line was still inactive after many feeble attempts to revive it. I decided to call customer care with my other line and they fed me with a thick mixture of nonsense and excuses that couldn't really help me. The following day I abandoned all my regular activities went to your I&M shop, and was referred to the HQ in Westlands because apparently this was an issue for the MPESA Fraud department, and being a Friday evening I had to wait till Monday be assisted.
On June, 25, 2018 I finally made it to the Mpesa Fraud department and explained to this guy, Emmanuel, my situation which he seemed to understand but very adamant to instantly assist in. When I finally asked why my line was suspended, he said, "The source of the money sent to your account is questionable and thats why we Suspended your line and Froze your account." I couldn't understand this and asked what he meant questionable, because as a merchant, I cannot, even with superpowers know where my client gets his money, as a matter of fact there is no law the dictates you to know the source of funds before receiving. Anyway this guy tells me that they had no choice to but to suspend my account because my line was the last in a paper trail of dirty funds and the only way is to produce the guy who sent them. Since I traded with the person online it was impossible for me to produce him but I kept asking myself why would Safaricom want me to go look for this person, who also happens to be their customer, and they have all the resources and data to get him, why don't they just go and get him. The guy couldn't answer this question and insisted on me getting him.
Realizing it was getting late, I was chasing my tail with that track the guy for us nonsense, and also having savings in my KCB balance stuck in the phone number too, I decided to ask the guy whats the miminum requirement to reactivating my line because I wasn't returning there for this matter again.
Things got really interesting because the guy suddenly became lively and said, "We must recover the amount first before the we reactivate it." I was very shocked to hear this, since when does Safaricom, a mere SERVICE PROVIDER, act as judge, jury and procecution in this kind of matter? Safaricom is no bank or police to pass this types of verdicts, especially in a case where the sender didn't call claiming a refund for products undelivered. Also when do Safaricom really help to reverse payment? Last year I lost 60K after an agent reversal was done after i had already sold and you never helped me! even after many police intervenions and now you want to reverse my money? What the Fuck??!!
After a long discussion, I eventually relented and said they can do whatever, as long as my account was gonna be fine before I leave their HQ. He then said he will recover the money from my balance and activate the account. "But i only have Ksh 47,857 in that account!" I retorted, "Dont worry, we shall take all that, and advice on how we will take the rest." A piece of me died when hearing this. As they put me on the chopping board, and started stealing my money I pondered where they were taking it. I mean, this is not an ordinary reversal, because the number that sent me the money Daniel Mwangi Mukami of 0704841672, had hitherto, been suspended too. So where are you taking it, because theres no way you can retrace it back to the original owner when the guy that sent me is not in the chain. Thirty minutes later, I was briefed that my line was up and I should be good to go true to that, it was functioning but my MPESA balance was completely wiped out, without a trace. "Where had they sent it?" Reaching home, I requested my MPESA statement and there it was
"Customer Transfer Reversal by M-PESA\DChiri"
They had conducted a REVERSAL to an unknown entiry, not known t me, not spoken of by Emmanuel. They had simply RIPPED ME OFF my hard earned money.
My missive will be ended if you retun my money and explain;
1. What is this "Customer Transfer Reversal by M-PESA\DChiri" why is he the one receiving the reverse?
2. Which law/act allows you to reverse money from your customer without the sender issuing a claim?
3. What if the sender withdrew the cash at an ATM or Mpesa Agent would you have suspended the agent and demolished the ATM?
4. Is my money part of the rewards being gifted in the MPESA-TU promotions? Psych!(I know it is!)
5. Are your customers safe? and do they know this is happening should they only receive money from people they can produce to your HQ in case issues arise with transactions?
6. Who (if any) really lost the original money?
7. Will you handle it in the same way in case it happens in future?
8. Is this your standard procedure when handing such issues? Just suspending a line regardless of being active for 7 years without any disputes?
9. Will the real culprits ever be brought to book?
10. Is part of your team in cohoots with the fraudsters?
Those were just at the top of my mind questions, I have more and would like to engage with someone in Safcom who can help me recover my money back. For now you left me with my dick in my hands, out kSH 47,875, am out of my good too, so thank you very much!
Oooh..I also noticed very many people, on your signing book suffering with the same issue as me, so if you are experiencing this dont suffer in silence, the more we share the faster they'll address the issue. If they are hellbent on stealing let me be the last one who suffers. No more. Shit hurts. A lot.
---
Kenya Insights allows guest blogging, if you want to be published on Kenya's most authoritative and accurate blog, have an expose, news, story angles, human interest stories, drop us an email on

[email protected]

or via Telegram
---
With Sh2B Investment, Taaleri Set To Purchase 20 Per Cent Of Cytonn Real Estate Project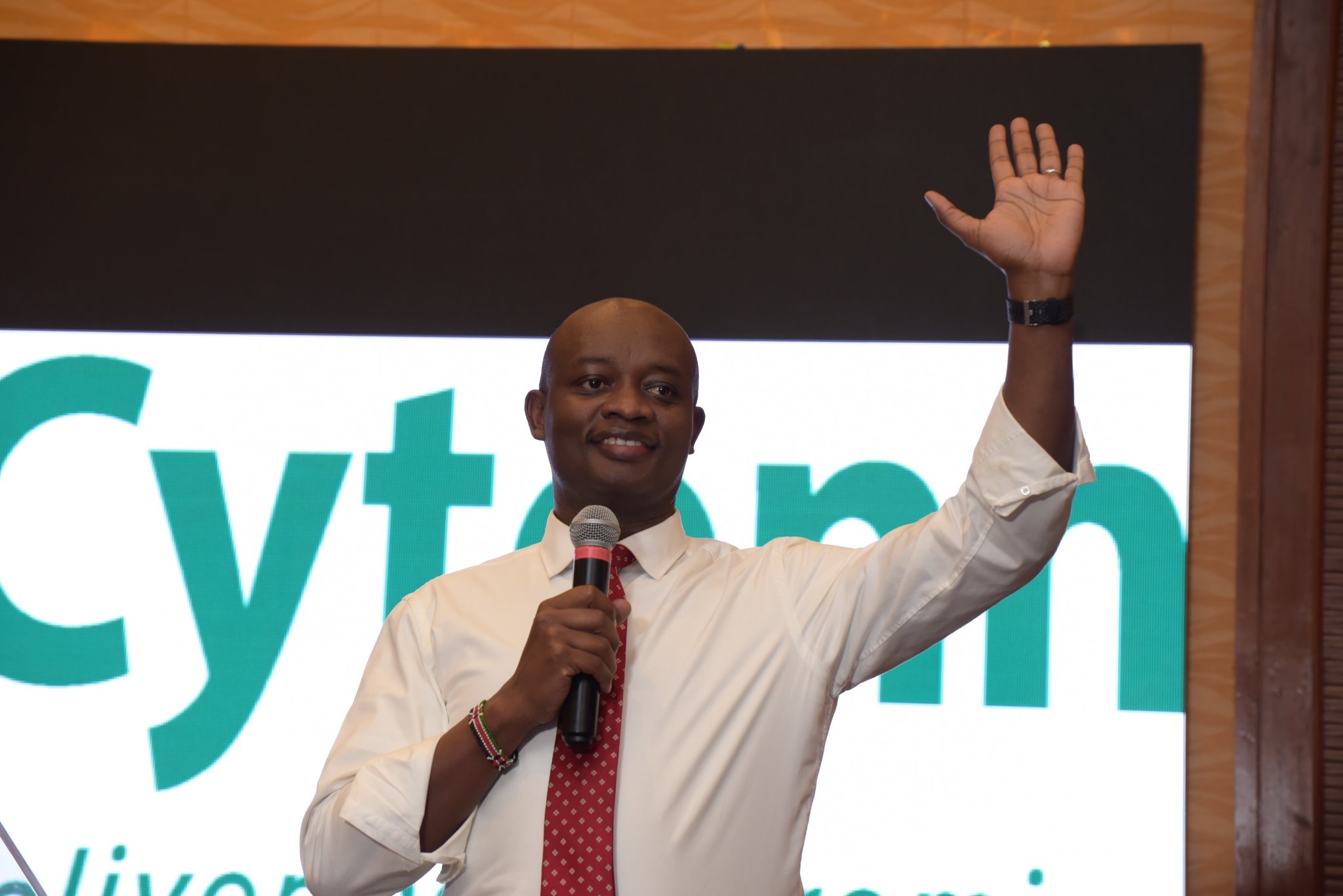 On 8th November 2018, Cytonn held a client cocktail meeting at the Nairobi Serena Hotel. The forum served as a platform to enable Cytonn celebrate the ongoing successful partnership with Taaleri, its institutional investor, while also providing an opportunity for Cytonn clients to interact directly with The Cytonn Board and Taaleri.
A section of attendees during the cocktail
"This forum is meant to celebrate the great milestone we have had in our relationship with Taaleri. It will be a platform to get to know what we are doing as Cytonn, The Board and Taaleri as well as get to respond to any questions our clients may have around the firm's governance," said Edwin H. Dande, Cytonn's CEO during the forum.
Edwin H. Dande, Cytonn's CEO
"With the continued attractive investment opportunity in Kenya and the region, and the committed team at Cytonn, Taaleri has this year invested a further Kshs. 2bn in our Real Estate projects, and are now looking to purchase 20% of Cytonn during our IPO," said Prof. Daniel M. Njiru, Cytonn's Board Chairman and Vice Chancellor at Embu University, during the forum.
Prof. Daniel M. Njiru, Cytonn Group's Board Chairman
He further said that, "The listing of Cytonn will only serve to increase our levels of governance, risk management, disclosure and transparency. As a Board, we are supporting Management on the listing, and would like to congratulate them for taking the firm to these heights."
Prof. Daniel M. Njiru also introduced members of the various Boards at Cytonn, which are The Cytonn Group Board, Cytonn Asset Managers Limited (CAML) Board, Cytonn Hospitality Board, the Special Purpose Vehicles (SPVs) Boards and The Cytonn Education Board.
A representation of The Cytonn Group, Affiliates and Special Purpose Vehicles (SPVs) Boards
Kati Salo, Taaleri Africa Team representative, reaffirmed the Cytonn – Taaleri partnership. "As a Risk Manager, I am confident about the risk position of the firm and I can sleep well knowing that my investments are in good hands," she remarked.
Prof. Daniel M. Njiru engaging with a client
.
---
Kenya Insights allows guest blogging, if you want to be published on Kenya's most authoritative and accurate blog, have an expose, news, story angles, human interest stories, drop us an email on tips.kenyainsights@gmail.com or via Telegram
---
Cytonn Opens Doors To The Public As They Unveil The Ridge Show House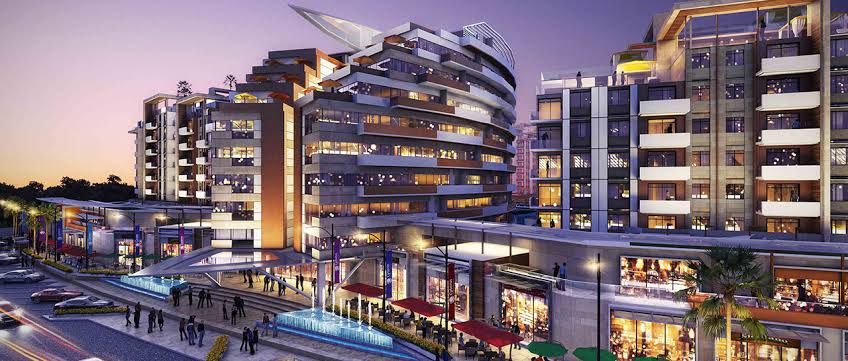 If you are looking for something to do this weekend, CytonnInvestments is holding an open day on Saturday for clients and members of the public on site at The Ridge.
The show house for the project will be unveiled, giving guests a preview of what the finished product will be like. Visitors get to sample the distinct and magnificent lifestyle development and ask the management questions on any issues about Cytonn's activities.
The event will run from 12 noon to 4 pm, so that clients have enough time to explore the site, view the show house, and interact with the management of Cytonn.
Alongside the open day, the company is offering a 5% discount for early buyers, which will run for a limited time. Interested guests are advised to sign up and reserve their slots before spaces run out.
This project was made for people who want to live in luxury and style, at surprisingly affordable rates. The list of amenities goes on and on, but I think the best part about it is the location. Imagine living just a few minutes from Windsor Golf Club, Two Rivers Mall, UNEP headquarters, and only 10 km from town!
The luxury project will have 1,2,3 & 3 bedroom apartments withdomestic servants' quarters (DSQ).
Just a few months ago, Cytonn handed over the Amara in Karen, another of its projects, which is currently 100% complete and sold, proving they have what it takes to deliver beautiful, exclusive homes that perceptive Kenyans can enjoy.
If you want to buy a home or to invest, this is your opportunity! You cannot afford to miss out. RSVP here.
---
Kenya Insights allows guest blogging, if you want to be published on Kenya's most authoritative and accurate blog, have an expose, news, story angles, human interest stories, drop us an email on tips.kenyainsights@gmail.com or via Telegram
---
Cytonn and Taaleri of Finland Enhance Their Partnership via Agreement for Subscription of 20% Cytonn Stake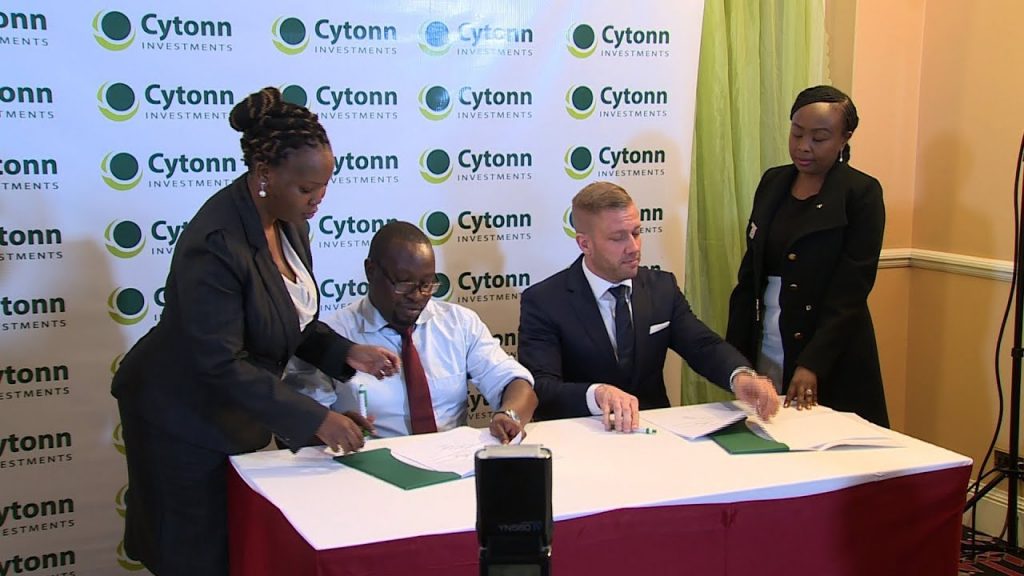 Cytonn Investments Management Plc ('Cytonn'), the leading alternative investment management firm in the East African Region, has today entered into a transaction with its leading institutional partner, Taaleri of Finland, whereby Taaleri has acquired the option to subscribe for up to 20% of Cytonn. Upon consummation, the transaction enhances the Cytonn & Taaleri relationship beyond project finance to shareholding.
This will be the 5th time the Finnish firm will be investing with Cytonn, having already committed over Kshs 5.0 bn towards projects and investments with Cytonn, namely The Alma, The Ridge, Situ Village and Amara Ridge, which has already been delivered to homeowners. In addition to their investments, Taaleri has already successfully received back its investments from Amara Ridge and The Alma, underlining Cytonn's commitment to deliver above-average returns in real estate for global institutional investors.
Taaleri is a financial group, whose parent company Taaleri Oyj's shares are listed on the NASDAQ stock exchange. Taaleri manages investments worth Kshs 813 bn and provides funding in the capital-intensive real estate sector in Africa through two Africa dedicated real estate funds.
Speaking at the signing of the agreement, Edwin H. Dande, CEO of Cytonn Investments, noted that "We are thankful to Taaleri for the continued support they have shown to the Cytonn brand. This transaction is important for two reasons; first it affirms market confidence in our brand and unique business model, and second it provides a strong anchor investor as we prepare for our IPO, which we hope to complete next year, either at a local or global exchange. We have already engaged with two sets of transaction advisors, in Nairobi and London, to explore a local listing either at the Nairobi Securities Exchange, NSE, or a listing at the London Stock Exchange, LSE, respectively. The ultimate listing jurisdiction will depend on valuation, investor interest and ease of listing. We also hope to broaden our partnerships by bringing on board one additional local or global anchor institutional investor at the IPO."
Speaking at the signing, Mr. Juhani Elomaa, CEO of Taaleri Group, who recently visited Cytonn's real estate projects noted that "Taaleri and Cytonn are now in their fifth year of partnership, and Cytonn remains our trusted partner for deploying capital to the East African Region. Through Cytonn, Finnish Pension Funds and Investors have not only earned attractive returns that are not available in the developed markets, but we have contributed to growing the Kenyan economy, creating jobs, and driving the deepening of capital markets through structured finance transactions. The share options agreement for a 20% stake is an opportunity to deepen the relationship beyond project finance to shareholding."
Cytonn Investments Management Plc is an independent investment management firm, with offices in Nairobi – Kenya and D.C. Metro – U.S.l and are primarily focused on offering alternative investment solutions to individual high net-worth investors, global and institutional investors and Kenyans in the diaspora interested in the high-growth East-African region. They currently have over Kshs 82.0 billion of investments and projects under mandate, mainly in real estate.
Cytonn Real Estate is Cytonn's development affiliate, which is focused on developing institutional grade real estate targeted at specific institutional, high net-worth and Diaspora investors. Collective, Cytonn Investments and Cytonn Real Estate manage over Kshs 82.0 billion of real estate projects.
---
Kenya Insights allows guest blogging, if you want to be published on Kenya's most authoritative and accurate blog, have an expose, news, story angles, human interest stories, drop us an email on tips.kenyainsights@gmail.com or via Telegram
---