Handshake: A Political Cheat Game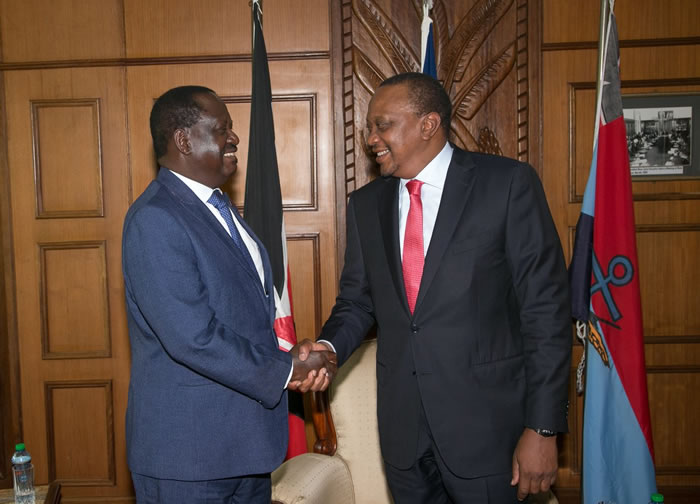 Former Starehe MP Maina Kamanda finally clears the air about Handshake.
The Jubilee's nominated MP has said that President Uhuru's impeachment plans were underway.
With all the talk now resurfacing of what the handshake did, is doing or not doing lays unanswered questions.
If The handshake was the only thing that saved President Uhuru Kenyatta, who was planning the impeachment.
President Uhuru could have been impeached if it were not for his 'handshake' with opposition leader Raila Odinga – Nominated MP Maina Kamanda pic.twitter.com/JYiqPM1T1y

— Daily Nation (@dailynation) May 1, 2019
Was that the only thing that the Handshake was all about?
How exactly did the handshake save Uhuru's regime?
So many people, some who had believed in change by revolution in order to reclaim Kenya, were made to look like a confused society.
The handshake portrayed our political carelessness. Self love political agendas. Political hopelessness. It left many Kenyans puzzled because it is a 'Political magic.'
Handshake still looks like a shallow thought-out political cheat game.
The Government of Kenya is still spending our taxes in running the same loosely thought out political cheat game.
Handshake was an idea to create a political auction. The masterminds failed in setting up the right time before its launching.
A rushed idea that is now being dangled  around the people to make it viable.
There's still increased corruption. There's a political calm down because the handshake slowed everything down. The handshake has made political demonstrations uncouth.
There's still over borrowing. There's still political rivalry. There's still tribe orientation in our current political set up.
Also Read:FEMICIDE: How Nicholas Koskei Killed His Wife In Elementaita Lodge and Is Still Free
Kenyans are still getting divided by the current political cheat game. Tribal hatred is picking up and government running out of options.
Handshake or not. We want accountability, transparency and developments from the government.
We can't be voting and supporting a government that has invested in killing our economy and auctioning our economy to neocolonialist with public debt.
---
Kenya Insights allows guest blogging, if you want to be published on Kenya's most authoritative and accurate blog, have an expose, news, story angles, human interest stories, drop us an email on tips.kenyainsights@gmail.com or via Telegram
---
AFRICA: When Development and Democracy is Compromised The Human Survival is At Risk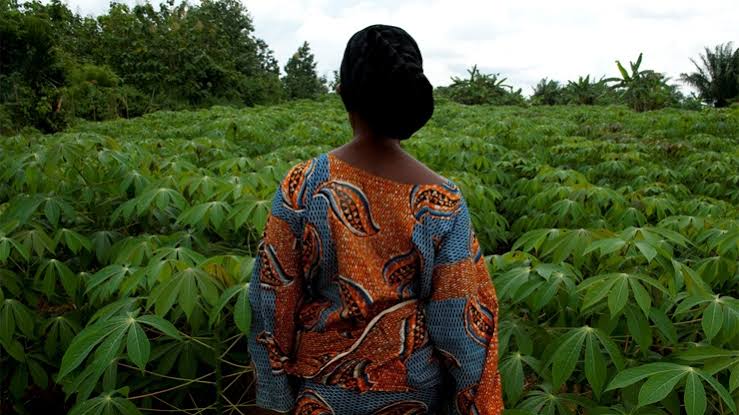 Development and Democracy is fundamental right to every citizen it doesn't matter whether they are from which region, tribe, race or belong to which religion. In Africa, democratic-Icons are still spending sleepless night going around the region and preaching development and unity, their ambition is seeing Africa growing.
Africa is a growing-potential zone in the world with huge raw materials, minds and space to invest, establish and explore new ideas and actualize them into reality. The growth is very slow because of factors which undermine them.
We have seen many countries impressing changes during international forums like African Union summits and meetings, Economic Community of West African States, COMESA, South African Development Community, East African community etc During such forums, leaders are able to utilize money, time and minds to think, sit together and discuss progress of events touching lives of the nations, send representatives to investigate, review and ascertain progress of programmes in the regions and present report to the management and member states.
Our major discussion has been settling wars in members states and solving food related problems especially in arid and semi-arid regions in Africa and improving living standards in the region. Instability in Somali government for instance has attracts many African nations who cry for justice, development and democracy, their citizens around the world want leaders and revolutionary team in Africa to intervene and promote peace in the region because they are part and parcel of Africa.
Fortunately, leaders have tried championed development and democracy in many ways by using different approach some have yielded fruits for instance Southern Sudan is now enjoying fruits of African states, now it is slowly establishing developments and experiencing stability in terms of democracy and development. others like Somalia and Sudan are experienced tough economic challenges which forces citizens to cry and seek for interventions.
I love African pride because leaders understand their ways of lives, during many forums, leaders put aside their interests and campaigned for economic bloc in Africa by encouraging exchange programmes among developing countries, assisting economically challenged nations, removing trade tariffs and subsidizing prices of goods to open markets for varieties of goods.
The recent visit by Ugandan president Yuweri Muzeveni to Kenya paved ways to expand trading partnership, the huge investment on standard gauge railway SGR remained strong investment which two countries Kenya and Uganda share. Museveni managed to enlighten Kenyans and Ugandans about establishing manufacturing companies within the region for instance one huge papermill which will serve the whole region, he also talked about establishing good environment for trade by opening borderlines which is key for promoting and integrating business in the region. He later spoke about pressing issues bedevilling social-economic and political affairs in the region like corruption, tribal and lack of empowerment in the manufacturing industries in the region.
For sure when development and democracy is compromised human survival is at risk. In Africa democracy growing positively and taking centre stage in shaping and changing mindsets of leaders.
Africa is a potential giant in the world with huge investment, I believe in near future, it will be sending an information to the world about progress, democracy and development.
Written By: Ian Chepkuto, Pangani Nairobi.
---
Kenya Insights allows guest blogging, if you want to be published on Kenya's most authoritative and accurate blog, have an expose, news, story angles, human interest stories, drop us an email on tips.kenyainsights@gmail.com or via Telegram
---
Police Impersonation And Their Public Relations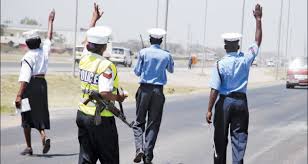 Keeping law and order has been proved to be every country's biggest agenda. No one is safe until they feel safe. As much as safety starts with you, there are State personnel specially and specifically deployed to make sure there is law and order.
Keeping law and order in Kenya is the mandate of the Police. Who operate under Kenya police Service. In well and clearly divided divisions, the Kenya Police Service make sure there is law and order as well as justice.
These are the people who make sure that our rights are protected. They make sure there's a calm environment that promotes political stability hence economic development. These are same people who literally have the nation's security details at their hands.
Also read: DCI: We Do Not Require Huduma Namba During The Application Process
Now, when we start hearing and reporting the cases of police imposters scattered everywhere in our country makes our entire security setup a joke.  This causes lots of unnecessary instability. This discloses a lot of loopholes in our security set up. These imposters make people start thinking about how to protect themselves.
Our security system was supposed to guard us internally and externally. This goes with a very thin margin of era. As I write this, I have been a victim couple of times to these police imposters. First was administration Police with a fake combat. Then Traffic police with unmarked reflector jackets and funny radio calls.
But many people get into bad hands of plain clothes officers.  A lot of people are extorted by civilians pretending to be corps. This even gets worse when such imposters get hold of the real police radio calls and handcuffs. One wonders if they collude with The Police in service to commit these crimes or they have their way in, to our security system.
Again, I was recently arrested by Police imposters who refused to talk to someone I had saved with a name similar to the Police spokesman. They even refused to take me to a nearby Police station. I had no cash on me, and was not willing to provide any. That angered them and made them chain me for more than 5 hours in their Toyota wish car that had dusted plates. I was fortunately let loose after getting money from a friend who brought it in cash. They also 'caught' other citizens who paid off their freedom.
How will we notice that these aren't the Police? Our security set up works differently according to; who you are.  Where do you come from. Where do you stay. Rule and divide.  Divide and rule. Then protect. There is a section of people who can't be arrested without a warrant. There are people who can't be arrested without seeing and verifying the police identifications.
Then there are the majorities who have no clue of what to check, demand or even do. They just get arrested and start negotiating for their release price. The public knows that the police will always charge you with an offense. Be it framed or not, no judicial officer cares as far as the police says so.
The police have neglected a fact that they are supposed to introduce themselves. With all the identification on them being hidden, arise the cases of police impersonation. Hidden identities are the cause of all these menace.
It's also the duty of the government to make sure that police identifications and budges are hard to fake and easily recognized by the civilians.  We all have duty to protect ourselves and others, which includes those who protect us and the nation at large.
If security starts with me, then I have to be well equipped with knowledge concerning the security and part of the basic security details every single citizen should know.
---
Kenya Insights allows guest blogging, if you want to be published on Kenya's most authoritative and accurate blog, have an expose, news, story angles, human interest stories, drop us an email on tips.kenyainsights@gmail.com or via Telegram
---
JohnBosco: Why Government, Examination Bodies and Private Hospitals Are To Blame For Quackery In The Medical Field.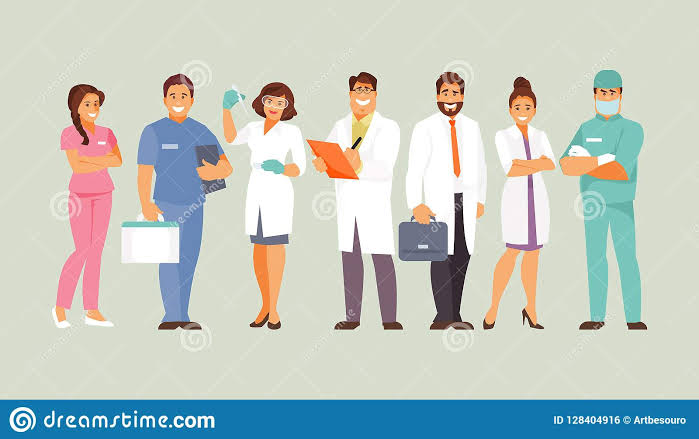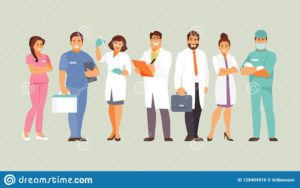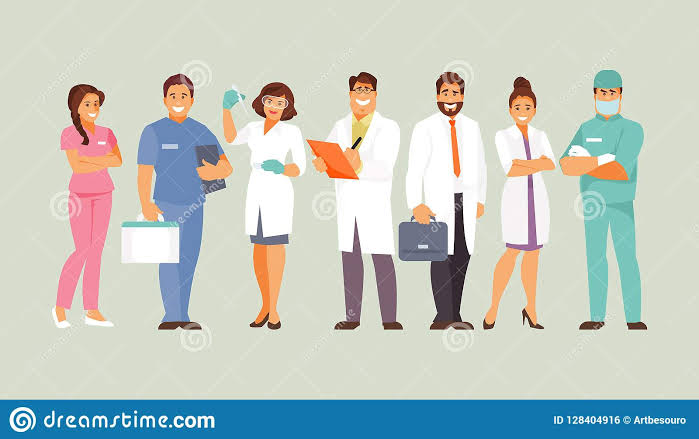 Quacks who practice Quackery are defined as the promoters of unsubstantiated
methods that lack a scientifically plausible rationale. Rate of Quackery in the medical field have rapidly infiltrated up to a point where majority of people have been convinced beyond reasonable doubt that only in medical field is where quacks are.
My aim of this article is to get down behind the scenes and get to share with you what and how i think Quackery in the Medical field by 'Quacks' and Quacks is being promoted, what promotes it and will probably get worse in the near future if some of the recommendation i have aren't put into consideration by the concerned authorities.
Most of the quacks in medical field operate as mobile doctors, conducting tests and performing surgeries on patients in their respective homes and visiting them for continuity of care while some are based in private hospitals and some in public hospitals but at a low rate.
Private Hospitals
"Spend less on salaries and earn more income" has always been the Mission and Aim of Private healthcare facilities in a nutshell.
Private hospitals prefer employees who will make them earn more profit than employing expensive professionals who will probably demand more salary hence slashing down the profit of the Cartels. Therefore, they go for desperate undergraduates who work on locum- part time hours with one qualified professional to white wash the briefcase authorities.
On the better side of the coin, private facilities have assisted in reducing the rate of unemployment by offering jobs to these individuals considered quacks whom some are even more competent, credible than some egocentric professionals.
National Government
State of the economy:
Firstly, high cost of living precisely financial distress elevates the desire and thirst for money to settle your bills and if your little knowledge and experience can bring food to your table if the Government of the day can't make the cost any cheaper then you've to make a breakthrough by yourself. And this catalyses the cartelic business of Quackery without authorization and accreditation from the relevant authorities like Kenya Medical Laboratory Technicians and Technologists Board (KMLTTB), Kenya Medical Practitioners and Dentists Board (KMPDU), Nursing Council of Kenya (NCK), Pharmacy and Poisons Board (PPB).
Secondly, Ministry of Education accredited institutions, only 50% are competent and up to the task of maintaining the ISO standard. This means: The Ministry accredits many of these unqualified institutions through backdoor and briefcase hullabaloo, after all it is business. So many Medical learning institutions accredited are alive but still a few have employer trust on Competency, Integrity and Credibility which can be confirmed on practical grounds and those that aren't trusted are still functioning, alive and well in the market and so are the Quacks that we have in the market. Why should Government continue accrediting more institutions when those that are there cant be monitored well to maintain their standards or their accreditation be terminated once the public and employer trust is lost. Why cant the Government close down these institutions that have lost public and employer trust and save Parents' and Sponsors' money than waste them and be rejected by employers or fail Board exams only to turn into quacks working in the black market.
County Government
On cutting cost, County Governments similarly prefer Diploma holder from a well recognised institution like Kenya Medical Training College (KMTC) to A Degree holder. Output of a degree holder in medical field is more or less the same as that of a Diploma holder in working station. They also target unrecognised institutions products but cheap so as to 'save' county funds only to channel into employer pockets precisely county Ministry of Health (MoH) battalion responsible for employment. I believe if audit report is done on this matter, this is the status quo and so are the rise of Quacks in the system mostly in Counties which didn't meet the Clean sheet audit report apart from Makueni County which had clean sheet audit.
Examination Bodies
It is in the public domain, how expensive it is to get enrolled to the medical field and to afford the system financially is a nightmare to many individuals with financial impecuniousness.
If you are lucky to get sponsorship or scholarship then you win a jackpot if you're an academic genius but unlucky if you're an academic dwarf. Reason being: Sponsors on many occasions deal on 'Get it right first time' and affording Resit or Supplementary exams is similarly expensive meaning if you fail, you'll have to take care of yourself thereafter, pay for your supplementary fee or rather resit fee which equals one full semester or a whole academic year depending on the number of papers you fail.
Affording this for a peasant – low class is like a bête noire. These people try to make ends meet by searching for locums in private healthcare facilities or any other facility within the field of medicine where they can raise funds to pay the fee. Unfortunately, when caught by the concerned authorities, they're considered Quacks not because of misdiagnosis but because of papers but genuinely true quacks who might have made their way to the graduation list after sex exchange or bribery are embroidered as Qualified professionals.
Being that the system is corrupt to some extent, extortion still carries the day.
Like in KMTC situation, Kenya Insights was informed of cases where Candidates receive two messages of Fail and Pass of Final Qualifying Examination (F.Q.E) results which we've concluded as an extortion scheme – "When you go to confirm why you were sent two texts, you will be probably denied the Pass and be confirmed Fail." The aim of the System is money that you'll pay when you get back for resit and it can be done as many times within limit of 4 years.
…………………
In conclusion, these 'Quacks' and Quacks sincerely can't  be compared to employed Quack leaders of this nation who massively kills the future of our unborn children and the future generation every single moment.
---
Kenya Insights allows guest blogging, if you want to be published on Kenya's most authoritative and accurate blog, have an expose, news, story angles, human interest stories, drop us an email on tips.kenyainsights@gmail.com or via Telegram
---