FEMICIDE: How Nicholas Koskei Killed His Wife In Elementaita Lodge and Is Still Free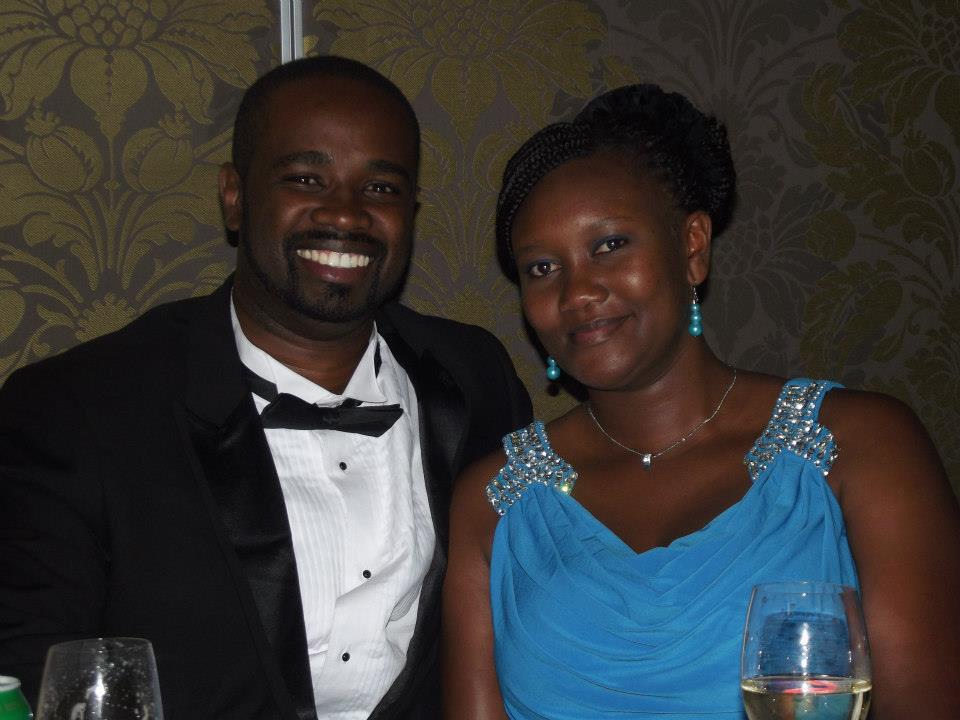 Unknown to anyone, Naftali Kinuthia travelled 300KMs from Thika to Eldoret with only one aim, murder. When the news of Ivy Wangechi, a medical student at Moi University first hit the waves, wild theories flew around.
Unsurprisingly, the victim was victimized with all mannerisms of justifications flying around. At the end of the day, an innocent life was taken away in the most brutal way by a man well known to her and in a dangerous obsession story as it turned out later on.
The story of Ivy isn't isolated; it only opened a Pandora box that something is seriously wrong, if you study media trends, not a day will pass without reports of partners killing each other. In fact under the last 7 days, there have been 6 reported deaths of wives killed by their partners. It's worth noting that these are just the reported cases on media, many go unreported, which paints a grim photo of what really is going on.
While the 2018 statistics are yet to be released, in 2017 for example, there were 2,774 cases of homicide. In the same year, police recorded 1, 213 cases where men had committed murder against 222 women perpetrators.
Because of victim shaming and a culture of silence common in conservative communities, many cases of gender based violence on women go unreported. It's for this that it's nearly impossible to tell the exact figures of women being murdered by their partners.
We've had some high profile femicide cases like that of Sharon Otieno, the 7-month pregnant Rongo University Student who was also brutally murdered, with Migori Governor Okoth Obado suspected to have been behind the heinous murder.
Monica Kimani the business lady who was found with her throat slit in a bathtub at her house in Kilimani is yet another prominent case of femicide.
While some of these cases are in court, most victims don't get the justice.
There are circumstances where men get away with murdering their lovers either by corrupting the judicial system or even paying off relatives of victims to buy their silence. There are cold people out here with cold hearts and chilling stories that will throw you off a cliff.
Here is a perfect example:
On Saturday the 8th of August 2017, Rhoda Mumbi set off on a trip with her husband, to Jacaranda Elementaita hotel, in Gilgil, ostensibly to celebrate her husband's birthday ( he had just turned 36) and to try and resolve marital differences she had with him. She had left her 2 young boys, then 2 and 4, with her elder sister the Friday before. Mumbi, a quiet, religious mum, was happy with a trip, not least because her husband was not one to take his wife out.
By 9.30pm that Saturday, Rhoda lay dead, naked in a bathtub at their hotel room. From the onset, police handled the incident as a suspicious death. After investigations, and a postmortem conducted by three different pathologists representing the government, Mumbi's family and Koskei, the police arrested and subsequently charged him with murder.
Two years down the road, for inexplicable reasons, the murder trial is yet to start.
According to police statements supplied to this writer by a concerned whistleblower in the police service, there are several hints that point to her death being a pre-meditated murder and not a drowning accident as alleged by her husband. Conversations with witnesses, who spoke anonymously as they are not authorized to comment on the case, speak of a well planned murder that went slightly wrong at execution.
During investigations, police found that this was not the first time the accused had visited the hotel. It is here that police allege he would have noted the cottages were quite a distance from the main reception and there were no CCTV cameras.
It also emerged that when Koskei made reservations for the hotel on 5th July 2017 via telephone, he insisted on having a room with a bath tub because his wife "loved bathtubs".
On the material day, the couple arrived at the hotel at 4pm, checked in and sat down by the pool side. Witnesses say the two sat talking while the husband ordered beers and Mumbi some tea. After sunset, around 7pm, the two took a menu and went to their room. That was the last time anyone saw Rhoda Mumbi alive.
According to a DCI report, at around 9pm, a waiter at the lodge bumped into Koskei outside the dining room. He claimed he was out jogging. The report states that, Koskei was panting and his face glittered from sweat. This struck the waiter as odd because Koskei was wearing slippers. The statement also states that it was dark and questioned why Koskei would think to jog in unfamiliar surroundings at night.
A short while later, Koskei rushed to the reception for a master key claiming his wife wasn't answering her phone and he needed to access their room as he had left his keys inside. The receptionist handed him the key and asked a security guard to accompany him so he returns the key as guests were not allowed to have it.
Upon arriving at the room, Koskei asked the guard to accompany him to check if his wife was ok as it was unusual for her not to answer her phone. It is at this point that the security guard discovered the body of Mumbi in the bathtub facing up with one leg hanging over the side.
What baffled the investigators when they arrived at the scene was that the bathroom floor was completely dry including the bathroom mat. Suspiciously, despite Koskei claiming that he had left his wife taking a bath after he had taken his, investigators did not find any signs of anyone having taken a bath. They also noted the soaps were still intact, unopened and resting where the hotel staff had placed them. When her body was found, her mouth and nose were not submerged, casting more doubt on the drowning angle.
As the scene was being processed, Koskei was curled up in bed sobbing and saying how his wife was a drug addict and abuser of sleeping pills. As postmortem results would later show, it wasn't drowning and there were no illegal drugs in her blood. The police also noted the presence of blood on her head and an injury on Koskei's finger.
In his official statement to the police, Koskei alleged that he had left the room at around 8.30 to go order dinner, after showering as his wife prepared to shower. He claimed he went out and got engrossed making calls, until at round 9pm, when a message from his wife asking him to "order tea" made him remember that he had not asked her what she wanted for dinner. He then called her unsuccessfully to take her order. He walked back to the room and found the doors, which he said were "bang and lock" closed. She did not respond to his knock and calls. He therefore went back to the reception, got the master key and on opening the door, found his wife dead in the bathtub. The door to the room, as noted in one of the statements, is not a 'bang and lock'.
One day before the postmortem was conducted; the husband contacted his friend, a medical Doctor, seeking advice on whether it was possible to influence the pathologist who would conduct the post mortem to conceal certain facts. He said that his previous statement to the police was false; and that he had in fact had a fight with his wife, and "may have touched her neck". When he discovering he had killed her, he stage managed the "bath tub" scene to create the illusion of death by drowning. His friend told him that post mortem reports were scientific and could not be tampered with. He then reported the conversation to the police.
Motive of the alleged murder is a subject of discussion, in one of statements by witnesses to the police, the couple had disagreements which were described as 'normal marriage issues'. Other encounters also claim that Koskei wasn't happy with the wife claiming she was a financial burden to him and that he regretted marrying someone from a poor background.
It is also said Koskei may have killed her after she threatened to seek divorce because of his infidelity.
Family members of the accused were also opposed to the union between the two on ethnic grounds and refused to meet Mumbi's parents for the more than 8 years the two were together. They only made contact a week after Mumbi was murdered to offer their condolences.
Upon arrest, Koskei was released on a paltry sum of 300,000 shillings bond (not cash bail), within record time after pretending to be mentally unstable in remand. He kept shouting "I killed my wife for love", rocking himself to and fro.
Since the 3rd of August 2017, Koskei has been out on bail. He even went to court to get custody of the children whose mother he is accused of murdering. Meanwhile Mumbi turns in her grave, crying for justice.
Police sources are convinced that Nicholas Koskei lured his wife to Gilgil intending to kill her. He drugged her with sleeping pills in her alcohol. He then stripped her naked and attempted to put her in the bath tub. It is at this point that Mumbi, though weak from the drugs, somehow managed to fight back, forcing him to hold her in a choke hold, killing her. His later attempt to find a way to compromise the government pathologist points to him knowing her postmortem will prove strangulation was the cause of death, dismantling his drowning after a sleeping pill overdose theory.
Investigations also revealed that Koskei had been researching head and neck injuries, introduction of drugs via veins and drowning. This information, which is crucial to the case is yet to be given to prosecutors in a report format by the CID cyber crime unit, two years on.
This is just one example of the many femicide cases in Kenya today. There should be renewed public interest in cases such as this, to ensure the accused do not get away with murder.
The Judiciary must also stand firm. If not well handled, more women will be targeted and killers get away with it. In Mumbi's case, there's enough evidence, according to the police reports to prosecute. The tactic of delaying and lengthening trials is an old books trick to help suspects get away with crimes. The longer a case is delayed, gives suspects enough time to corrupt their way out.
With New sheriffs in town like our able DPP and Kinoti at CID, we hope that their interventions will strangle this monster sweeping away our women and they will take time to focus on Koskei's case, to get justice for Mumbi.
---
Kenya Insights allows guest blogging, if you want to be published on Kenya's most authoritative and accurate blog, have an expose, news TIPS, story angles, human interest stories, drop us an email on

[email protected]

or via Telegram
---