Details Of Cartels Wars At City Hall Leading To Impeachment Of Nairobi County Assembly Speaker Elachi Revealing Corruption Bed And Clerk Jacob Ngwele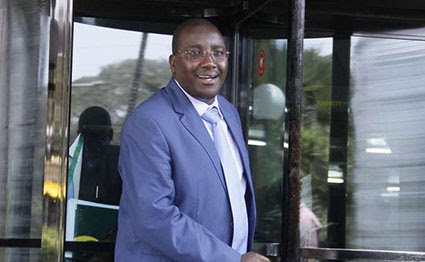 More often during his predecessor's tenure, Nairobi Governor Mike Sonko attributed the city's problems to Kidero and the faceless cartel that derailed developments by engaging in massive theft of public funds. George Wainana Kidero's top aide became one of the wealthiest in the city let alone his boss, both are on anti graft radar. City hall was a den of thieves and little has changed with entrance of Sonko as Kenya Insights found out.
Some 103 MCAs voted to remove the speaker Elachi from office, two voted against while two others abstained. The MCAs removed her for causing 'great embarrassment' to the county assembly. In a motion by Waithaka MCA Antony Kiragu on Thursday, the MCAs accused Elachi of gross misconduct.
MCAs gave their grounds for impeachment but today we're not here for the junky literature which is just that, unknown to the public, this was the end of a fierce internal wars that has been ongoing at the City Hall which has the biggest allocation share in the county governments and controls biggest wealth share in the county.
The County Assembly Board as Kenya Insights found out is where Beatrice' problems started. The constitution of that board is not only suspicious but legally unbalanced, it's constituted of the Speaker; Beatrice Elachi, Majority Leader, Ibrahim Abdi Hassan, Minority Leader, Elias Otieno, Assembly Clerk Jacob Ngwele and an outsider.
How for instance majority and minority leaders sit on the same board doesn't make sense even in parliament it doesn't exist. Being the most powerful board that cuts the deals, it's constitution and members are carefully considered. Godfathers will want their loyalists to be at the helm.
Assembly's Clerk Jacob Ngwele who has been jumping from the DCI offices to the courts defending himself against corruption accusations once again stands out as a controversial figure in the web. As we found out, his appointment to the county assembly remains questionable; he was handpicked from the National Assembly, and there's no record showing the clerk's position was ever advertised, this being a public office, goes the red flag. Mr Ngwele's name was not tabled before the assembly for approval, making the appointment an "illegality" contrary to the County Assembly Services Act, Article 18 (2), on process of approving the appointment of a clerk.
A review of the Assembly's funds cashbook according to audit report by Auditor General Ouko revealed that the money was irregularly transferred in 2016/2017 from the fund account to various other accounts without approval of the county executive committee member for finance. Consequently, the county assembly was in breach of law.
Ngwele admitted he irregularly reallocated Sh42 million meant for MCAs car loans. He told the Public Accounts Committee that he used the money to pay MCAs' salaries and imprests. Of interest was the fact that he transferred the money from the loans fund account to the operations account without approval of finance executive as required by law.
Mr Ngwele's woes began in June this year after Speaker Beatrice Elachi called for investigation into multiple cases of alleged financial malpractice.
Ms Elachi wrote to the DCI headed by Mr George Kinoti that she discovered several instances of malpractice, including illegal procurement done by the Office of the Clerk. But Mr Ngwele swatted the allegations claiming that Ms Elachi had a personal interest in a Sh150 million tender for the acquisition of the Speaker's residence, claims Ms Elachi denied and challenged him to corroborate which he has never done.
On the issue of Speaker's residence, Kenya Insights has discovered that the plan was a mastermind of not the speaker but allegedly Ngwele and a Sheriff Mwendwa, who works as an adviser in the legal department of National Assembly. Sheriff's involvements in the county assembly's businesses is questionable. How did they get the price before opening the financial which should be fine with the bidder? Details of the planned purchase of the house was leaked to the media when they failed to convince the speaker about it.
Renovation of the kitchen, double payments and general flawing of procurement procedures within the county assembly prompted the speaker to invite DCI, EACC to investigate the board members and the theft loopholes within the assembly and that's when hell broke loose. Suspiciously, Ngwele's sister is also the head of the kitchen department. We're told nepotism is rife in the assembly, accusations that should concern NCIC and relevant bodies.
Word on the street is after Ngwele was arrested by Haji after being reported to the DCI by Beatrice Elachi, he decided to take the war to the next level and that's how the impeachment motion was rushed. According to sources talking to Kenya Insights, Ngwele who also doubles as the Chief Legal Adviser reached out to the majority and minority leader to help in fighting speaker who by now is a big trouble for the anti corruption purge, her consistency against graft within the assembly placed her in the fire.
Ngwele we're told just like his County boss Sonko, has a reputation of recording all dealings, he has some boardroom recordings implicating Guyo, Otieno and many others which he uses as leverage more of blackmail in my view. So he instructed the minority and majority leaders who're in the middle of all these scandals to ensure the speaker is impeached.
Since they're all intertwined, the common enemy becomes the speaker because if the clerk is to go down, then he won't alone. As part of Deal, Guyo and Otieno attempted to use their connections at DCI to have charges against Ngwele withdrawn and this allegation can be ascertained by CCTV footage at the Headquarters.
Ngwele was at one point caught up in s double payment on a tender which again we're told was to a cousin but on DCI detection, he reversed the extra. Besides, despite his salary, he boasts a Landrover Discovery, there are accusations that he made a Sh50M investment recently with a real estate agency with his wife.
Ngwele is also being accused of being in the center of the war which included propaganda and negative publications on the speaker, he allegedly paid Star and Daily Nation journalists millions in the media wars. Because the media enjoys the monopoly of agenda setting, it is easier to sway perceptions if you run the media and own the narrative.
Corruption and impunity thrives within the assembly and we're also told that the MCAs were allegedly threatened to have their foreign trips cut, not included in prestigious committees during the lobbying for the impeachment of speaker. The manner of voting during the impeachment is also questionable, it was done through acclamation as opposed to secret ballot, this was intentional to coerce members to vote in a particular pattern.
High Court nullified the impeachment and reinstated the speaker but the MCAs who acted like university goons, stormed her office while high as a jet to throw her outside in a clear disregard to the law. The mannerisms and the body languages of the MCAs hints at a possibility of them being compromised to have her leave office at all costs.
We're now calling for a full lifestyle audit on all members of the county board and the entire assembly, we'd like to know if true and why for instance, Waithaka MCA Anthony Kiragu has made many foreign trips than any member and his purposes for such trips. We'd like to find out if it's true that Kiragu and Warutere took Sh2m bribes each from the Asian businessman who was later to be arrested for trying to bribe governor Sonko not to have his hotel demolished.
We'd like to know why Guyo is driving a County Assembly's car using private number plate for his own personal purposes and why Ngwele and team even have chase cars yet only the speaker should have such, we're told she doesn't use the chase cars. Why is there sustained pressure to have Ngwele's cases withdrawn?
We're therefore requesting DPP Noordin Haji to dive deeply into the City Hall corruption and prosecute fearlessly. The board members should step aside and a lifestyle audit and thorough investigations into their finances be conducted. Individual MCAs need to be audited too which means the entire assembly should be recalled.
President Uhuru should also strike his authority as forces of impunity rocks City Hall. From the initial picture, it seems the speaker has been left alone to fight the cartels yet this should be an all inclusive agenda. The President and the Governor need to pay attention and resolve this before coffers are dried and lives lost. Kenya Insights is following the case and more explosive details shall be trickling.
---
Kenya Insights allows guest blogging, if you want to be published on Kenya's most authoritative and accurate blog, have an expose, news, story angles, human interest stories, drop us an email on

[email protected]

or via Telegram
---
Why Citizen TV's Jacque Maribe Could Be In Trouble As Details Emerge On The Arrested Fiancé Joe Irungu Over Cold Murder Of Monica Kimani In Kilimani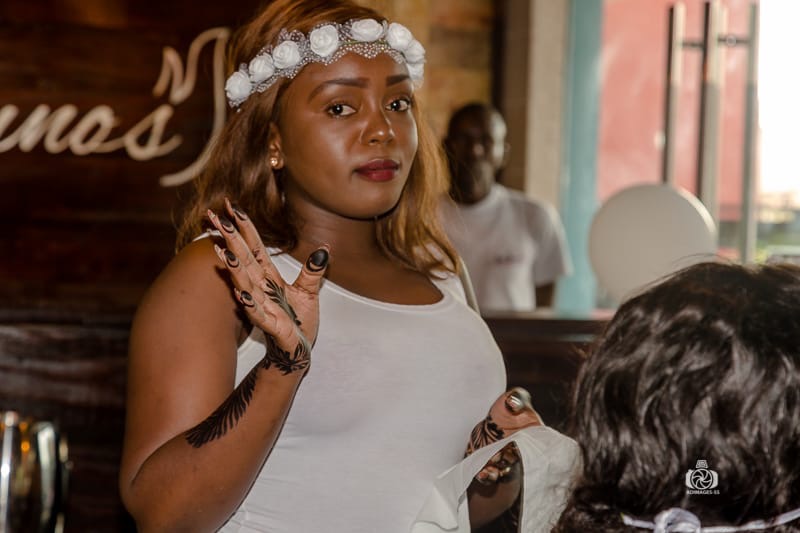 It reads like a scene of a horrific crime movie, Monica Kimani, a 29 year old businesswoman had just returned from South Sudan and was planning on flying out to Dubai for a vacation.
Monica's lifeless body would letterbbe discovered by her brother after breaking into the house following several unanswered phone calls. The killers had slit her throat open after tying her hands and left the tap running after dumping her body on the bathtub.
Two men well known to her. According to the family of the late Monicah Nyawira Kimani, the men were not strangers to their daughter as she introduced them by name to a neighbour before she ushered them into the apartment.
Inside the house, George Thiru, Monicah's bother who was among the first people to reach her apartment in Lamuria Gardens, were two glass wines while a yellow bag with a piece of bread, ajera an Ethiopian delicacy, was hanging at the main door.
According to Thiru, the chapatti-like bread had not been broken; it was apparent the killers had walked through the front door, locked their victim inside and carried her house and car keys.
The family, which is still trying to come to terms with the gruesome murder said there was no business rivalry, and neither did Monica owe any debt as all the Milly Paul General Trading Family business financial aspects were handled by Thiru, the brother.
Only identified as Joe and Owen, the two walked in as Monica was sitting with a white neighbor whom out of courtesy, walked out to give them privacy. An unidentified man in a white kanzu and only identifying himself as a pastor, walked in moments later.
The man in the white gown is said to have committed the actual act where Monica hands were tied to her back before being slaughtered on her bathtub. It was done so quick that according to CCTV footages that can't clearly reveal faces, were done under ten minutes and they walked out without being noticed.
We've established that an analysis of phone records between the accused and the deceased show that the two were in constant communication the night of the incident. His phone trails that night also places him at the crime scene. He skipped getting away with murder classes that a smartphone will have all traces of your movements stored.
On the very night that Monica was slaughtered, Joseph Irungu, a prime suspect now in custody, reported a shooting incident at Lang'ata Police and this when he raised curiosity and police followed leads.
Police could not verify the shooting incident as no catridges were found at the scene. The neighbours also did not hear any gunshots on the said date. Something was amiss.
He told police he had arrived at the Royal Park Estate last week on Friday morning to drop off his girlfriend, Maribe when he noticed three men standing at the entrance.
He had earlier on picked her from a club in Kilimani and drove her to her residence(He picked her up on Kilimani which is also the same place the killing occurred). After arriving at the house, he drove back to the gate to check what was happening with the strangers hanging around. This is the only man to drop a lady and then drive back to a hostile ground like a Rambo.
Irungu told police when he tried to establish what their mission was there, one of them shot him on the left side of his chest. The bullet exited to the back as the attackers allegedly escaped on a motorbike. They did not steal anything.
On September 21, Monica Kimani was found in the bathroom with her throat slit at the Luciane Apartments on Kitale Lane off Denis Pritt Road. The same day Irungu claimed to have picked up his girlfriend from a club in Kilimani.
Police can easily establish if indeed he picked up the girlfriend and if the timelines correspond with CCTV footages from the club and on the road. They don't. The TV siren reportedly took Irungu to Nairobi West Hospital for the gunshot wound treatment.
This is why I'm concerned and a reason for real caution for Maribe. The police will rely on her testimony in collecting evidence against her boyfriend who puts her in a fire we can only believe she walked into not deliberately.
She has to convince the police that she didn't have any knowledge of his criminal record and killing instincts so as not to be considered an accomplice. She need to be extra careful in giving the details as she recounts the incident and not bite her tongue.
If there were suspicious elements at the gate as alleged then did she also notice them as he drove him to the house? Did she witness or hear of gunshots at her gate as claimed by the boyfriend? It's susiegted Irungu shot himself to create an alibi.
He knowingly put her in trouble as she's a key person to either confirm the incident or disapprove it to affirm his presence at the crime scene in Kilimani. Irungu took photos of her shot at self posing like a model licking his lips, the ease in his face showing he's not only acting but not disturbed at all with the gruesome murder of Monica perhaps a sign he's used to such.
Love matters are complex and Maribe is at a place where she can exonerate a suspected killer or nail a criminal, she has to choose between freedom and peace, love and truth. Word is she had expressed her fears and suspicions on Irungu to close friends but she held on for whatever reason. However, she now has an issue to deal with and being a celebrity, the focus on her other than the real accused Cold murderer will haunt her.
Given that Irungu and the deceased were in constant contact that night and before and how he gained entry into the premise where the body was discovered, goes to show a relationship existed. We don't know whether this was business or whatever it was, however, the nature and what the two were communicating would help in determining the motive of a murder so foul. Motive of murder would also open a box of pandora by dragging in other suspects in the picture if any.
---
Kenya Insights allows guest blogging, if you want to be published on Kenya's most authoritative and accurate blog, have an expose, news, story angles, human interest stories, drop us an email on

[email protected]

or via Telegram
---
Details: Joe Irungu, Jacque Maribe's Fiancé Arrested For The Cold Blood Murder Of A Businesswoman In Kilimani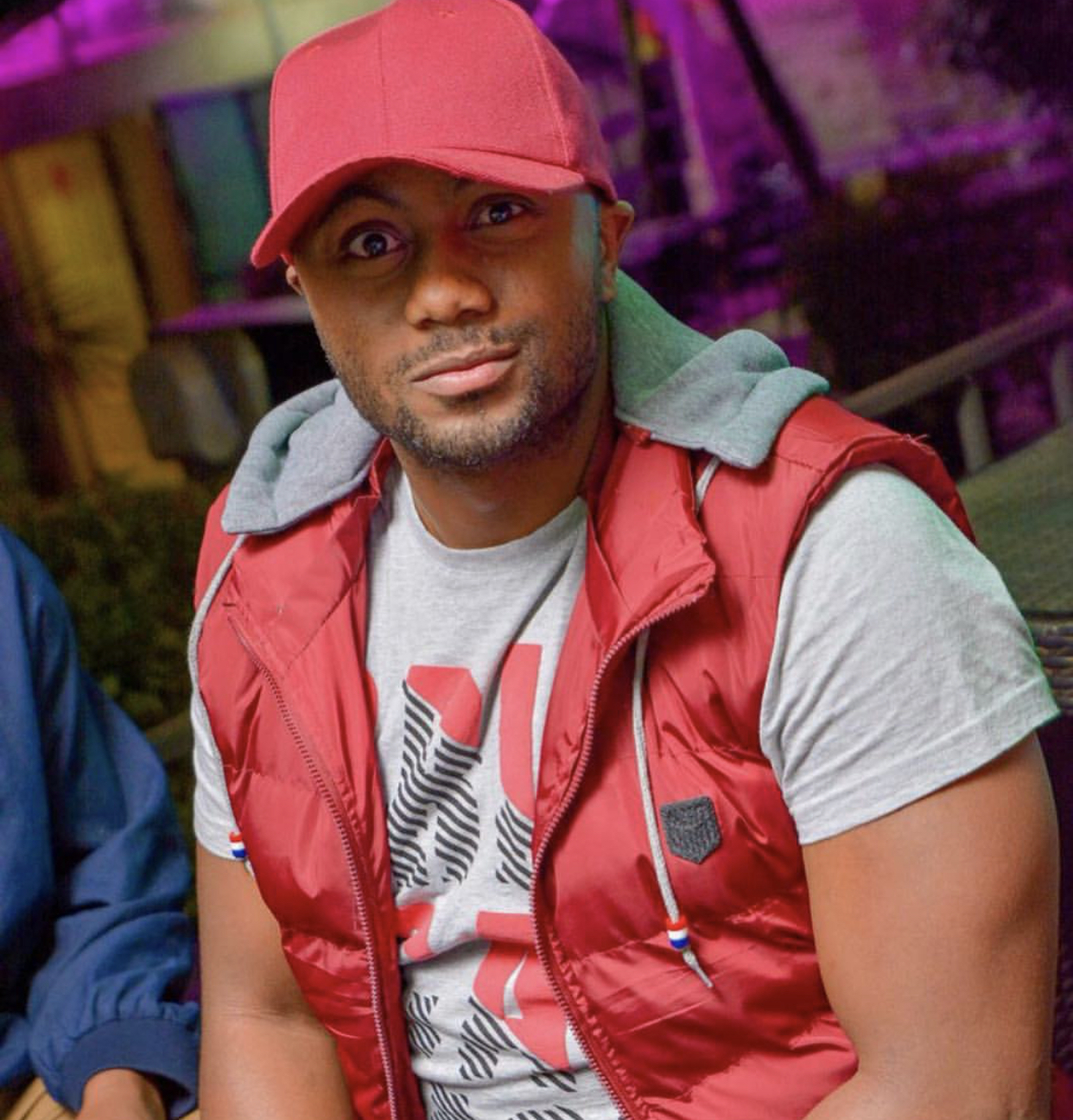 A suspect in the murder of a woman who was found dead in a Kilimani apartment last Thursday has been arrested. Joe Irungu was questioned at the Kilimani police station over the killing of 29-year-old Monica Kimani.
The body of Monicah Nyawira was on Friday found inside a bathtub by her sister who came visiting.
The sister told police they had to break into the house having failed to get a response after knocking several times. They were shocked to find the body in the bathroom with a slit neck. Nyawira lived alone.
Her hands had also been tied from behind with a rope, an indication that Nyawira was tortured before being killed.
Incidentally, in police records Joseph Kuria Irungu reported an incident at Langata Police Station on September 21, this is the same date that Monica was slaughtered, report stated he had been attacked and shot on the left side of the chest. He told police he had arrived at the Royal Park Estate last week on Friday morning to drop off Maribe when he noticed three men standing at the entrance.
He had earlier on picked the woman from a nightspot in Kilimani and driven her to her residence. After arriving at the house, he drove back to the gate to check what was happening with the strangers hanging around.
Irungu told police when he tried to establish what their mission was, one of them shot him on the left side of his chest. The bullet exited at  the back and the attackers escaped on a motorbike.
He then went back to the house and told the woman what had happened. The woman told police she drove him to Nairobi West Hospital where he was attended to and left to go home.
Irungu was driven back to Langata Hospital where he was admitted on Friday afternoon until Monday evening when he was discharged. In what looked like a poorly executed cover up story, Police say preliminary findings showed no shooting was reported at the scene, no spent cartridges on the scene. A look on his bullet wound disapproves that he was shot rather did it himself. Done at a close range, if there was any shooter then it should've aimed a killing point.
Joe is said to have been known to Monica and why he had the free walk to her house. Together with another killer dressed in a Kanzu and the one who executed the murder. The two showed extreme professionalism in the killing as the cameras fitted doesn't show their faces since they figured how to evade being captured. The hit was done in ultimate speed we're told it happened under ten minutes and they had gone.
Irungu is a bouncer in Dubai where he runs private security, his paramilitary training added much points to hit credentials. He's also famous in Nairobi's social circles as he's a party animal. If established, it shows this what he's been doing.
The burden is the police to link the faked shooting and the murder which can be done by trailing his movements that day. Motive of the murder is yet to be established and the gruesome manner in which it was done leaves a lot to desire.
---
Kenya Insights allows guest blogging, if you want to be published on Kenya's most authoritative and accurate blog, have an expose, news, story angles, human interest stories, drop us an email on

[email protected]

or via Telegram
---
EACC Planning To Raid Migori Governor's Obado Money Warehouse In Migori Where Sh5B Is Hidden In Cash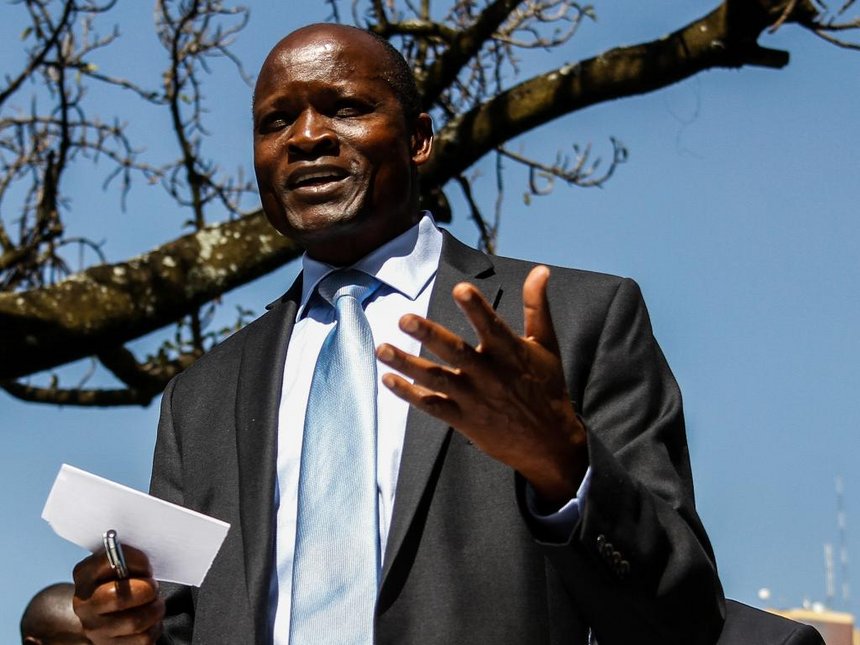 Migori Governor Okoth Obado is a man at the center of everything wrong in this country, the NASA rebellious governor is suspected to have played a central point in the most foul murder. Obado was charger with abetting and financing the murder of the university student.
Away from the heinous act of murder, the Governor is entangled in a series of corruption scandals at the South Nyanza county. Migori governor Okoth Obado is on the spot for the third week running after it emerged that detectives are pursuing what is believed to be suspicious transfers of county funds to his children abroad.
It has been established that asset recovery agencies have frozen the bank accounts of Obado's wife, Hellen Adhiambo Odie, five businessmen and three companies believed to be proxies or associated with the county boss.
In documents filed in court, EACC says major Migori county suppliers who are alleged to be Obado's proxies made huge international transfers to, among others, Obado's children in Australia, Hong Kong and China.
The proxies known to each other registered many companies that have been awarded what EACC terms as "inflated and fictitious contracts".
Over Sh2.5 billion has been paid out to the dubious companies over the last five years.
"The preliminary investigations have raised reasonable suspicion that the embezzled public funds have been used by the governor, his wife and the said close proxies, the respondents herein, to accumulate property and illicit wealth," EACC said.
Those named as the governor's associates who have benefited from the alleged fraudulent deals and whose accounts have been frozen include Jared Peter Odoyo Oluoch Kwaga, Ernest Omondi Owino and Joram Opala Otieno.
Others are Patroba Ochanda Otieno, Beatrice Akinyi Ogutu, Kennedy Odhiambo Akello and Kennedy Onyango Adongo.
Opala, Kwaga, and Ochanda are blood brothers.
In the 2015-2016 financial year, for instance, the companies owned by the suspects were awarded tenders worth Sh239.7 million.
EACC  has also obtained bank details and statements of over 30 additional bank accounts, motor vehicle ownership documents; Local Supply Orders of more than Sh200 million and payment vouchers of more than Sh45 million.
EACC is now demanding an explanation on the sources of the monies in the bank accounts and the land parcels.
"The EACC intends to file a suit for recovery of assets under section 55 of the Anti-Corruption and Economic Crimes Act after the investigations," Judge Ong'udi said in granting the extension.
An affidavit by EACC investigator Pius Maithya described how Kwaga transferred huge sums of money from his Co-operative Bank accounts to several accounts in China and Hong Kong on August 21, 2014, October 23, 2015, November 18, 2015 and August 23, 2016.
Kwaga is among Migori suppliers whose properties were preserved pending completion of investigations.
Other accounts frozen are for Janto Construction Limited (Sh4,000,317), Marowa Stores (Sh1,711,134) and Mbigo Enterprises (Sh2,067,058).
Also frozen are the accounts of Hellen Obado at Equity Bank, Awendo branch, which has Sh784,451 and an account identified as Kuku Ni Pesa, Equity Bank, Migori Branch with Sh700,660.
Owino is a director of two firms under probe, Janto Construction and Mbigu Enterprises.
When EACC searched his accounts in August last year, Owino had a cool Sh5.3 million in the bank.
Detectives have also established that the contractors are surrogates and share cash paid by the Migori county government.
"There was a trend whereby, in each of these companies, upon receipt of funds from Migori county transferred monies to Jared Peter Odoyo Oluoch Kwaga who in-turn transferred to Earnest Omondi Owino and also Joram Opala," EACC told the High Court.
Mbingo Enterprises Ltd has been paid more than Sh700 million for several contracts.
EACC says Mbingo Enterprises constructed Obado's palatial home in Uriri constituency but could not find records indicating that the governor paid the contractor.
Privy sources to the case intimates to Kenya Insights that the body is is planning a major crackdown at the Governor's residence in Migori where strong intelligence points at the fact he's hiding huge amount of money that's being hoarded in dollars kept away from public scrutiny and bank trails..
---
Kenya Insights allows guest blogging, if you want to be published on Kenya's most authoritative and accurate blog, have an expose, news, story angles, human interest stories, drop us an email on

[email protected]

or via Telegram
---