Sharon Otieno Wanted Governor Obado To Buy Her A Sh35M House But He Agreed On A Sh10M Until An ODM MP Gave Him A Call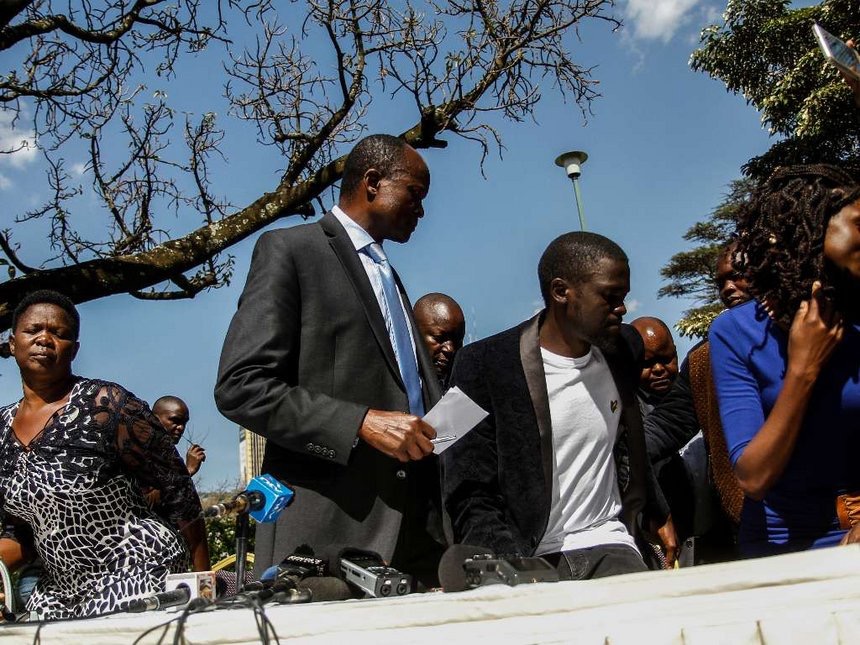 It all started with a glance, then a text before it blossomed into an explosive love affair, which climaxed into a pregnancy before demands for a Sh35 million house in Nairobi soured the relationship.
This is how Migori governor, Okoth Obado described his six-month romantic relationship with slain Rongo University student, Sharon Otieno when he was grilled for at least eight hours by the police on Tuesday.
In his statement to detectives in Kisumu on Tuesday, the governor explained that he first met Sharon in November last year after she initiated communication.
According to the governor, Sharon had sent a couple of text messages to him after last year's election prompting him to invite her to Migori for a first meeting.
However, on that day, Obado was not able to see her as he had other engagements on county matters; an incident which infuriated the late Rongo university student who sent him a text to complain.
Later in the day, the county boss called to apologise and asked Sharon to reschedule a meeting for another day as he was to leave for Nairobi that evening.
Coincidentally Sharon told Obado she wanted to 'see him' on her way to the city too, a development which led to the pair having their first meeting in Nairobi.
The next day, the two met at the Intercontinental Hotel for a drink. In Obado's words, one thing led to another as the two began a romantic relationship.
The Governor would then see Sharon regularly and most of their dates were either in Kisumu or Nairobi until one day she told the Governor of her pregnancy.
Obado recalled that in April during the Devolution Conference in Kakamega, he and other county bosses were booked at Acacia Hotel when Sharon travelled to Kisumu and checked in at Imperial hotel, in his name.
The Imperial hotel manager then called him saying 'welcome your excellency to our hotel' but he could not understand what he was talking about as he had already checked into the other hotel.
The manager then informed him that Sharon had checked in to 'your usual room'. Late that evening, Sharon called the governor asking him to go to the Imperial hotel.
As he contemplated whether to go or not, he received a call from his wife Helen who inquired about his whereabouts. She then dropped a bombshell.
Hellen asked her husband whether he sure that he was at Acacia hotel but when he insisted that he was she demanded to know who Sharon Otieno was.
According to the statement, the Governor got confused and struggled to explain to his wife that there was no mischief involved and even asked her to come to Acacia.
The wife then warned Obado against going to Imperial saying if he dared, she would get the entire episode on camera as she had a team monitoring him.
Scared by the warning, Obado called Sharon to say he can't make it for the night since madam was around. Ironically, Sharon was infuriated, Obado said and accused him of being with another woman and using madam's name as an excuse.
Sharon told Obado that she knew where the wife was, telling him 'every time I want to see you I first monitor madam's movements'.
He asked Sharon to plan and meet him later in Nairobi after the conference. Sharon, who had at this point not revealed to Obado that she had other children from previous relationships, wanted the Governor to move her to Nairobi.
The county boss linked her with an estate agent who found a Sh10 million apartment but she declined the house. She instead got another house in Westlands worth Sh35 million.
Obado declined to buy the house and following further negotiations, Sharon said she was willing to settle for a Sh25 million house. This too, was declined. This was in May this year.
After this disagreement, the Governor then cut communication with Sharon and blocked her calls. Perhaps out of desperation, the student began sending texts to the governor's close aides even family members.
Obado told police at one time, Sharon sent a picture of her baby bump to his eldest son who upon inquiring what the picture was for, was told: "I am carrying your brother, send it to your mother."
As the texts intensified, his wife one day called him and asked that they talk as a family. She asked the governor to hand over his phones to his security so that they can have an uninterrupted discussion.
Having sensed the issue at hand, Obado spoke first and confessed to his wife about 'that Sharon that you had warned me about sometime back', who was now pregnant. The two later called their children and explained the same to them.
Obado then told investigators he later received a call from ODM chairman John Mbadi who said there was a journalist by the name Barack Oduor who had a story about him. Mbadi sent him Odour's number.
The Governor called Odour and the two agreed to meet in Migori.  The journalist then met Obado about three days later in the company of Lawrence Mula, a former MCA.
They explained their mission but the Governor who seemed unmoved told them to proceed and publish the story since the 'pregnancy was no longer a secret in the family and Migori'.
However, the two explained that their mission was not malign his name but would love him to sort out the issue with Sharon amicably. Obado asked them then to go and ask Sharon what she wanted.
About a week later, Mula travelled to Nairobi and met Obado at Heron Court saying Sharon had now settled with a proposal of getting a plot in Homa Bay.
Mula was then given Sh50, 000 to sort out his car which as in a garage before returning to the city to meet Obado later at Serena hotel.  The ex-MCA was given Sh100, 000 to deliver Sh80, 000 to Sharon and Sh20, 000 for his night stay in Nairobi and fuel back to Homa Bay.
Two days later, Mula called to say Sharon had identified a plot in Homa Bay town which she wanted him to buy for her.
Obado declined the proposal and asked the MCA to ask Sharon to identify a plot, between an acre and two acres. He then offered to construct a three bedroomed house for her.
The Governor recalled that just a few days before the abduction and eventual murder of Sharon, he had received a text from journalist Oduor cautioning him that the matter was getting out of hand and he needed to act immediately.
Odour is said to have warned Obado not to blame him for anything that happens on the Sharon matter. The next thing, Obado says he heard was that Oduor and Sharon had been abducted and Oyamo (Michael) his PA had been implicated.
His Communication Director Nicholas Anyour was the first to uniform him about the incident before Nyanza regional police chief called him on the same matter.
"The pregnancy was not a problem to the governor. Sharon was in the process of being assisted and that if the child eventually was to be born and is confirmed to be his, she was to be provided for. There is nothing to gain with her death. What was the benefit?" Obado's lawyer Cliff Ombeta said.
On Wednesday Obado was accompanied by his family as he sought t to distance himself from the brutal murder of Sharon. Obado has since given police his DNA samples.
Courtesy Standard
---
Kenya Insights allows guest blogging, if you want to be published on Kenya's most authoritative and accurate blog, have an expose, news, story angles, human interest stories, drop us an email on

[email protected]

or via Telegram
---
Riverside Suicide Bomber Was Recruited At Masjid Musa Mosque And The Tactical Error He Made That Saved Many Lives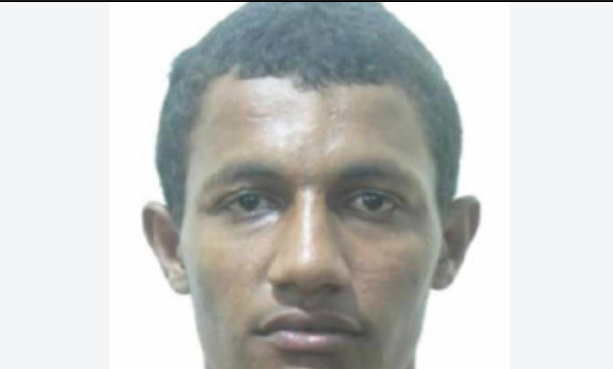 Kenyans we're left in shock after the CCTV footage showing the moments when the Dusit first attacker blew himself up, in what seems to be the first suicide bombing mission in Kenya.
The bomber can be seen walking and standing outside the Secret Garden Restaurant seconds before detonating. He seemed unsure of his steps and while ordinarily, it would be expected he blow himself up in a crowded place, the attacker blew himself up outside.
Intelligence officers have now identified the attacker as Mahir Khalid Riziki who apparently has been on ATPU radar since 2014 where he was amongst the many youths charged with killing officers in Coast. He was recruited into Al Shabaab by Ramadhan Hamisi Kufungwa while attending prayers at Masjid Musa, a mosque that has been accused of radicalizing faithfuls and recruiting for Al Shabaab.
Masjid also happens to be where the radical cleric Abud Rogo who was fell by police bullets and accused of being an Al Shabaab operative and used the Masjid mosque to recruit youths into the terrorist group in Mombasa.
In 2015, Hamisi fled to Tanzania after the police circulated his image as a wanted criminal, he would later confess to his family of joining Al Shabaab before moving to Somalia.
He had been under training in Somalia until Mahir, according to detectives, sneaked back into the country last week, through Elwak in Mandera county then to Takaba and boarded a Moyale Raha bus in Marsabit town heading to Nairobi.
He then moved to Guango estate, Mucatha in Kiambu county where the attack ring leader Ali Salim Gichunge resided, and received instructions on his role in the 14 riverside drive attack.
On the attack day, Mahir arrived at the scene ahead of his team and was in touch with Gichunge who was the operation commander and was to take position inside the restaurant, blow himself up, kill as many and the blast to signal the assault team positioned outside and kill civilians fleeing.
According to intelligence, a time disconnect and tactical failure by Mahir led to saving of many lives. The initial plan apparently was for him to detonate from inside and not outside for maximum casualties.
"The attack strategy was for him to detonate his suicide vest to kill people at the Secret Garden restaurant and signal incoming attackers. Then, as people scamper for safety towards the main entrance of Dusit complex, the other four attackers were supposed to embark on a killing spree targeting the fleeing crowd," a source said.
Mahir fortunately blew himself up at the wrong place and before his colleagues would arrive as planned letting many people escape and leading to many lives getting saved. His other colleagues stormed in minutes later behind schedule when scrores Of civilians had escaped. Unfortunately, they managed to kill 21 civilians in their shootings.
Suhaila Mwalim Bakari, was taken into police custody following the identification of her husband, Mahir Khalid Riziki, as the suicide bomber in the Tuesday attack.
It is not clear whether Suhaila became radicalised, but investigators say she was a  confidant of her husband, lending her ears to his trials and tribulations while in Somalia everytime he called her, demanding details about her current life while he remained in hinding.
For a man who has been in police radar since 2015, questions arises as to how he perfectly evaded surveillance, communicated with his wife in Mombasa, sneaked into the country, moved through Nairobi and walked into Riverside with bomb vest without detection.
---
Kenya Insights allows guest blogging, if you want to be published on Kenya's most authoritative and accurate blog, have an expose, news, story angles, human interest stories, drop us an email on

[email protected]

or via Telegram
---
NAIROBI CLUB CONTROVERSY EXPOSES ROT AT THE EXCLUSIVE MEMBERS CLUB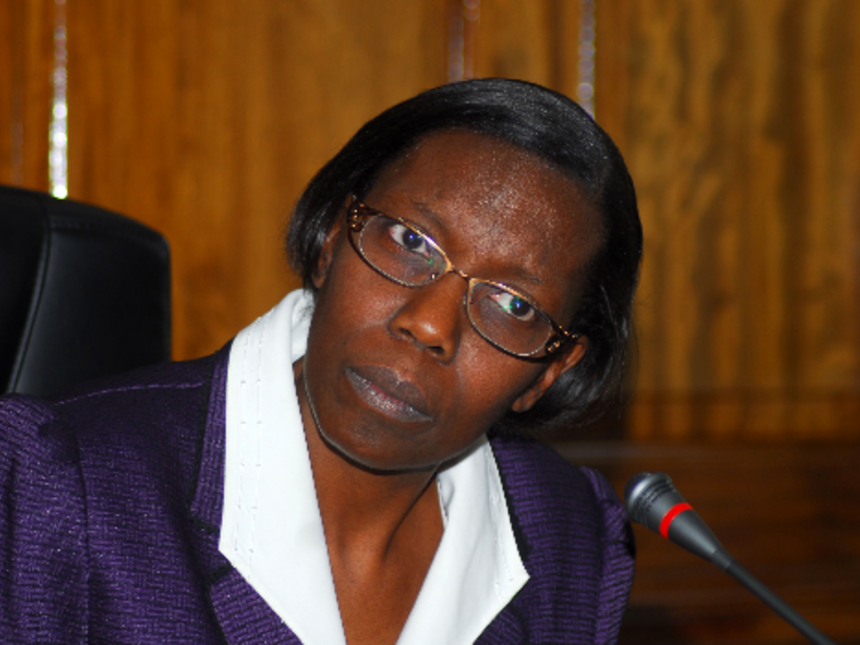 Controversial former Judge Lady Justice (Rtd) Mary Ang'awa is one of four prominent Kenyans at the centre of an ugly showdown at the Nairobi Club, that threatens to expose unseemly financial dealings at East Africa's oldest members club.
An ugly scene engulfed the club on Thursday 27th Dec, when Justice Angáwa alongside 3 prominent members of the club, who were fired by members from the Club Main Committee on 11th December, attempted to force their way back into office and issue resolutions claiming to be the bonafide club officials.
According to eye witnesses, Justice Angawa, Prof Joseph Keiyah and Ms Jane Thirikali were forced to flee the club shortly after 10am after the club's management with beefed up security barred the ex-Committee members from conducting any meeting within the premises.
In a strongly worded press statement issued by the Interim Club Main Committee  Elected after the incident, the club condemned four of the recalled committee members Lady Justice (Rtd) Mary Angawa, Mr David Aduda, Mr Prof. Joseph Keiyah and Ms Jane Thirikali, terming their effort to retake their offices by force as an illegal attempt to "usurp the club's authority".
The statement also pointed an accusing finger at the 4 ex Committee members attempt to retake their offices as a clear effort to interfere or obstruct an ongoing audit ordered by club members after details of financial scandals were unveiled mid 2018.
On 11th December 2018, Nairobi Club Members held a Special General Meeting (SGM) in which the entire 9 member Club Main Committee (Lady Justice (Rtd) Mary Angawa, Mr David Aduda, Mr Prof. Joseph Keiyah and Ms Jane Thirikali) was recalled (removed) and an Interim Club Main Committee Elected to spearhead the running of the club and to institute a Forensic investigative Audit into the mismanagement of Club funds.
In the stormy SGM, serious corruption and mismanagement allegation were levelled at Committee. The then Vice Chairman  Prof Joseph Keiyah received the brunt of club members ire as incidents of his involvement in shocking procurement malpractices were read out to members. Among the accusations were;
a. While Chairman of Works and project sub-committee, he influenced a variance to works of Ksh 3,833,792.00 which was not budgeted and without the involvement of the Club management. Arm twisting the club to cancel a billboard contract awarded to Backlite and award it to Adsite whose cost of Ksh 2,000,000.00 was more expensive to Backlite's Ksh 1,750,000.00.
b. Lobbying and canvassing for a Ksh 6,410,000.00 cost to purchase a generator set and cabling services which the Club management had not sought contrary to Club management procurement policies.
c. Presenting and canvassing for a quote Ksh 3,405,516.40 claiming that it was the amount required to cable the generator set to the Tennis Pavilion which the Club management has not sought.
d. As Gymkhana captain, he personally procured a music system for Zumba classes at an inflated cost of Ksh 284,700.00 as opposed to the procurement cost of Ksh 74,500.00 which had been already negotiated by the Club management
According the those who attended the stormy SGM, the members singled out Prof Keiyah and Justice Mary Angawa as those who had cultivated a cartel like approach to Nairobi Club's procurement matters.
The sordid revelations at the club mark yet another disgraceful chapter for both Prof Keiyah and Justice Angawa whose exist from public service seem to have left them in limbo.
Prof Keiyah was appointed in 2016 by President Uhuru Kenyatta to be a member of the Coffee Sector Implementation Committee. His term expired in May 2018 and was not renewed.
The controversial judge was removed from the judiciary by the Judges and Magistrates Vetting board in December 2011 and has since been in and out of court fighting the decision. Her attempt to become Muthaiga Golf Club's lady Captain was rejected as members objected to the cloud over her removal and her widely reported abrasive personality.
At the Clubs SGM on 11th Dec 2018, the ex judge was accused on high handed decision ie threatening the Club CEO and other senior administrative officials with removal if they did not align to her camp. She is also accused of forcing the club to cancel a valid contract with a billboard company to advance a different company supported by herself and Prof Keiyah.
The members resolved to call the matter to a vote as per the bye laws. The vote to sack the entire committee was 104 votes in favour against 32 votes. The Club Main Committee that was recalled was as below:
(1) Mr Julius Koros- Chairman (Had resigned earlier before SGM)
(2) Mr Fred Odhaimbo (Had resigned earlier before SGM)
(3) Prof Joseph Keiyah
(4) Lady Justice (Rtd) Mary Angawa
(5) Mr David Aduda
(6) Ms Jane Thirikali (Co-opted)
(7) Ms Lilian Kagwiria
(8) Mr John Wali
(9) Mr Ken Mwindi
After proposals and secondments of various Club members, the following interim committee was elected:
Chairperson-Ludmila Shitaka
Vice Chair- Dr Luke Musau
Leonard Mudachi
Hon.Alice Ndegwa
Yvonne Tharao
Michael Monari
Francis Maina
In the process, Nairobi Club also managed a first – elect its woman Chairperson Ludmila Shitaka, since the club's inception in 1902.
In the meantime, the outcome of the financial audit threatens to burry the reputations of several notable members of the Club.
According to inside the sources Nairobi Club has an accumulated debt of KShs 100 million which has raised serious concerns about the well being of a club patronised by an exclusive group of Kenya's high and mighty.
---
Kenya Insights allows guest blogging, if you want to be published on Kenya's most authoritative and accurate blog, have an expose, news, story angles, human interest stories, drop us an email on

[email protected]

or via Telegram
---
Call Into Action For DPP To Revive Case And Arrest Stephen Githaiga The Fraud TARDA Boss Who Falsified His Birth Dates To Extend Term In Office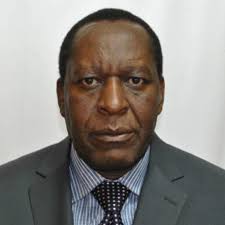 Githaiga was one of the beneficiaries of a failed, compromised judicial system and his close contacts to the owners of power made him get away with a criminal act, that of falsifying his identification data. Stephen Maina Githaiga, which is his name captured on his national ID card he changed to Stephen Ruimuku Githaiga on his passport.
He altered his birth year from 1953 to 1958 to illegally extend his tenure. In this period, Githaiga earned Sh10 million illegally as salary which is outright criminal that he must be held into account for.
Githaiga also faced accusations of hiring 37 employees without the board's approval. In a court petition filed earlier this year in March, they want him to pay Sh13.7 million, the total basic pay earned by the 37 he allegedly hired. Here's a man who practiced nepotism at the highest grade and employed only his family members and close friends.
For long, Githaiga ran Tana & Athi River Development Authority(TARDA) as his own household. Stephen Githaiga First off, his initial and actual name on the ID card number 1901968 is Steven Maina Githaiga date of birth 1953, and he fraudulently changed to Steven Githaiga Ruimuku birth date 1958 in his passport no A1593455 acquired on 02/02/2011. By this, he reduced his age by five years as a scheme to allow him to serve more years in the industry.
The open irregularity was spotted by the Auditor General Ouko in the accounts of financial year 2013/14, and the matter was taken to EACC for investigations but knowing the nature of things in Kenya, the embattled MD compromised the commissioners. Intel reached Kenya Insights then indicating that the parastatal was set to receive about Sh.6B for Athi River conservation and upgrade projects, and it was for that purpose that Githaiga structured ways to buy time and tap into this cash. He used that allocation as the bargaining point with the EACC and anyone who dared raise a voice on his irregularities.
In his 2013/14 report, the Auditor General noted that TARDA had lost Sh717,088,891. In his 2017 report, the AG said that the authority had received Sh.247,572,911 but couldn't account for Sh.32.637,973 which in Kenyan terms is looted money. We've not even gotten into 2016/17 when the authority had multi billion projects but we will break it down in our subsequent series. Irregularities in tender awards which was also put on Githaiga cost the company huge loses.
Githaiga was interdicted for misappropriation of Ksh.190M for ESP programme in TANA DELTA which he has never accounted for to date. EACC detectives Eunice Hinga and Ibrahim Lorot who were handling his cases were accused by staff members in their report to the US of having been heavily compromised such that his disobedience to EACC summons went unpunished and his fines left to catch dust, they must therefore be investigated as well.
Githaiga bucket of lies included him holding a PhD from CUEA, however, our investigations revealed otherwise, he only went to Mosoriot TTC where he went for his P1 course and that's the furthest he went. In his bio, he claims to be a lecturer at USIU in the business department, Kenya Insights has reached to the university who disowned and certified that he was not a lecturer in the school as claimed.
Also, an area that should interest the investigators, the 165 square kilometre High Grand Falls Dam, that was to cost Sh150 billion, and expected to hold over 5.6 billion cubic metres of water that to irrigate over 250,000 hectares of land and produce over 700MW of electricity. The devil is in the details.
We're now calling upon the ODPP and DCI to revive this case in which Kenyan taxpayers money must have been embezzled in billions and recover the stolen loot. Masinga Dam Project which was to be constructed at a tune of Sh.6B and what was one of the main reasons Githaiga extended his term by falsifying his age was also his fraud scheme. In fact , the Treasury had at one point refused to approve funds.
Interestingly, given his embezzling nature, Githaiga is alleged to have had approached Chinese Construction Cartel for the construction of his dam. They even bribed him with his current V8 car as a tip to be awarded the tender. These accusations should give investigators the leads they need.
Githaiga is also accused of having stolen from TARDA a LandRover Discovery Reg No. KAD 266D which he sold to current National Assembly Speaker, Justin Muturi who doubles as his closest friend. Githaiga's relationship with Muturi explains why the unresolved issues on audited accounts have never been handled despite having been tabled to the Public Investment Committee several times. It were unfortunate that the speaker could have used his position to block out the petition and opted to protect his friend and if anything, Muturi himself is a beneficiary of the Githaiga's looting since he sold him the car.
As we embark on a long term campaign to revive TARDA looting amongst other forgotten files, we believe in the competence of the DPP Noordin and DCI Kinoti that the likes of Githaiga who for long thought they're untouchable and looted public funds without hiccups, need to be brought to books and more importantly the illegally acquired wealth be recovered and such characters be thrown into jail.
Githaiga's case is special because he's for long fronted that he's untouchable given his close relationships with the DP Ruto and President's cousin Muigai. He even made contributions in millions to the Jubilee campaign kitty as a way of buying himself security. This is going to be one of the tests and we're challenging and watching which way the ODPP and DCI are going to take given the open illegalities that took place in Githaiga's tenure, he must not get away with this and we're keen to realize justice.
---
Kenya Insights allows guest blogging, if you want to be published on Kenya's most authoritative and accurate blog, have an expose, news, story angles, human interest stories, drop us an email on

[email protected]

or via Telegram
---