Call Your Baba To Come and Help You Said Police As They Killed, Report Say Death Toll Higher As Police Took Away Unrecorded Bodies.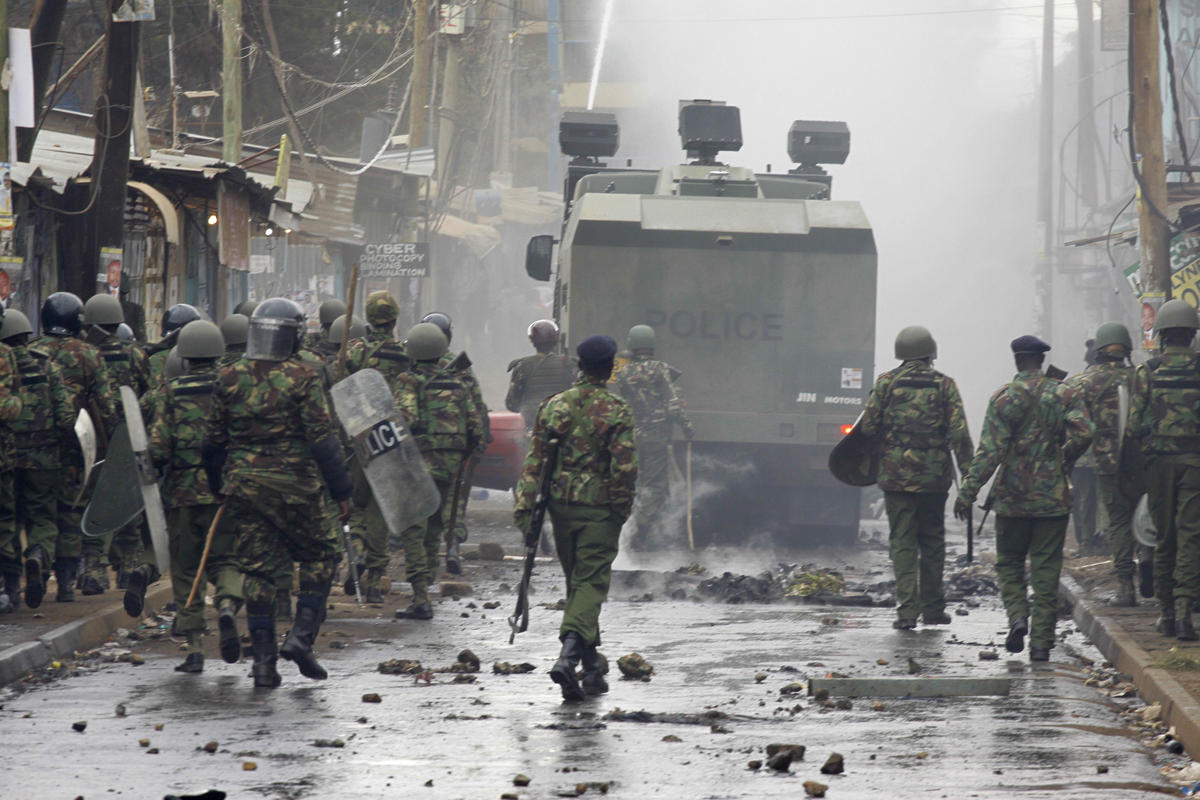 A joint report by Amnesty International and Human Rights Watch released today has implicated the police in 33 deaths post the election that has resulted in months of chaos and uncertainties.
The 37-page report, "'Kill Those Criminals': Security Forces' Violations in Kenya's August 2017 Elections," documents excessive use of force by police, and in some cases other security agents, against protesters and residents in some of Nairobi's opposition strongholds after the elections.
Researchers found that although police behaved appropriately in some instances, in many others they shot or beat protesters to death. Other victims died of asphyxiation from inhaling teargas and pepper spray, from being hit by teargas canisters fired at close range, or from being trampled to death by fleeing crowds.
Police were directly implicated in the deaths of at least 33 people, researchers found. Another 17 were alleged killed, most of them in Kawangware, but researchers could not confirm the cases.
Amnesty International and Human Rights Watch researchers interviewed 151 victims, witnesses, human rights activists, aid workers, and police in Nairobi's low-income areas known to be strongholds of opposition supporters. Ahead of the vote, police had designated many of these areas as "hot spots" for potential violence and had deployed forces heavily, increasing tensions.
Prior Human Rights Watch research documented 12 killings by police during protests in western Kenya. The Kenya National Commission on Human Rights documented 37 deaths, five of which are in addition to the 33 cases documented here. Taken together with the 17 others allegedly killed by police, the nationwide death toll could be as high as 67. The high death toll is attributed to the fact that police loaded bodies to their trucks and took them to unknown destinations perhaps a ploy to hide the exact casualty figures, there are families who up to now don't know where their relatives disappeared to, no trace.
Researchers found that armed police – most of them from the General Service Unit (GSU) and Administration Police (AP) – carried out law enforcement operations in Mathare, Kibera, Babadogo, Dandora, Korogocho, Kariobangi, and Kawangware neighborhoods in Nairobi between August 9 and 13. They shot directly at some protesters and also opened fire, apparently randomly, on crowds. Victims and witnesses told researchers that as protesters ran away, police pursued them, kicking down doors and chasing people down alleyways, shooting and beating many to death.
What is more disturbing is the levels of impunity these targeted killings and brutality was conducted. Remarks made by police during many beatings suggested victims were being punished for the way that they had voted, or because of their ethnicity. One man in Mathare told researchers that GSU police beat him saying: "You people will know the government is not yours… You can call your Baba (Raila) to come and help you."
Bernard Okoth Odoyo, 25, a carpenter, and Victor Okoth Obondo aka Agwambo, 24, close friends who lived near each other, were both shot in the back in Mathare on 13 August while trying to flee from the police, and died instantly.
Raphael Ayieko, 17, his close friend and neighbor, Privel Ochieng Ameso, 18, and Shady Omondi Juma, 18, were shot dead by police in Babadogo on 11 August. Eyewitnesses said they saw a policeman push Raphael onto a wall and shoot him. Raphael, a student at Usenge Boys High School in Siaya county who was visiting his parents in Nairobi for holidays went to carry some groceries to Privel's house. Privel's mother said the two boys then went out to observe youth looting nearby kiosks when they were shot by police. Shady was shot in the chest and Privel in the back as he tried to run away.
In Kawangware where violence erupted simultaneously, in the "stage two" area, GSU police clashed with protesters and fired teargas, which contributed to several deaths. A witness said that a 45-year-old businessman, Sammy Amira Loka, who sold tea, was hit by a tear gas canister in the chest as he tried to escape the fighting. Bystanders said he was not beaten but he began coughing blood and
vomiting and was taken to Kenyatta Hospital where relatives said he died on August 16.
Later that evening, at the "56 stage74" area, police fired teargas canisters into crowds as they advanced towards demonstrators. Lilian Khavere, a 40-year-old house-keeper who was eight months pregnant, fainted and was trampled to death by crowds fleeing the teargas as she was coming home from work in Parklands, according to a witness.
At "56 stage" area, Jeremiah Maranga, a 50-year-old watchman, was beaten to death by police. According to witnesses, police caught and beat him so badly that his body was soaked in blood.84 He died before he was seen by doctors, who told relatives he had suffered significant internal bleeding and organ damage.
Witnesses also described police grabbing youths and dunking them in the open sewer that runs alongside the main road through Kawangware slum and is full of sticky black, toxic, effluent.
Relatives said that during protests on August 10, Geoffrey Onacha, a 34-year-old resident in Kibera, was shot dead. We could not establish who fired the gun. His family went to view the body the next day in City Mortuary. His daughter, Sharon Imenza, age 10, was so traumatized by seeing the body in the hospital that she collapsed immediately and died, according to a relative. Relatives buried both soon after in western Kenya without reporting to police or IPOA.
In Mathare, men believed by witnesses to be plain clothed officers fired at bystanders, including children. At around 9 a.m. on August 12, three men in plain clothes and who residents said they believed to be officers from the Directorate of Criminal Investigations, wounded a 12-year-old primary school boy in Mathare 4A who was out playing with classmates.
The boy was later admitted at Kenyatta National Hospital with gunshot injuries in the left leg. "They were shooting at anyone, in most cases those in groups of more than three. The man who shot at the boy had an AK47 and he is a CID officer well known in this area," said a 22 – year old man and resident of Mathare 4A.
At the backdrop of this report, almost a bigger number have been killed by police who've unsurprisingly dismissed it as false in the wake of NASA anti-IEBC demos that has been going on for four weeks now. Police have been extremely brutal and reckless with many killed in Nyanza with live bullets. In what is now being described as the ethnic targeting of the Luo community where Raila is coming from, Kenya is slowly relegating into a failed state like its neighbors deep in wars and dictatorial rule.
Police brutality is not new in Kenya but this time around it has escalated. Less is expected from the policing oversight body and if international partners are not engaged, more Kenyans are set to be slaughtered and as it has been tradition, they'll get away with the crimes against humanity.
Full report below
kenya1017_web

---
Kenya Insights allows guest blogging, if you want to be published on Kenya's most authoritative and accurate blog, have an expose, news, story angles, human interest stories, drop us an email on

[email protected]

or via Telegram
---
CCTV: American Intelligence Groups Currently Looking Into Kidnapping Of Tanzanian Billionaire Mohammed Dewji As Kenyan Lady Muthoni Gathithu Questioned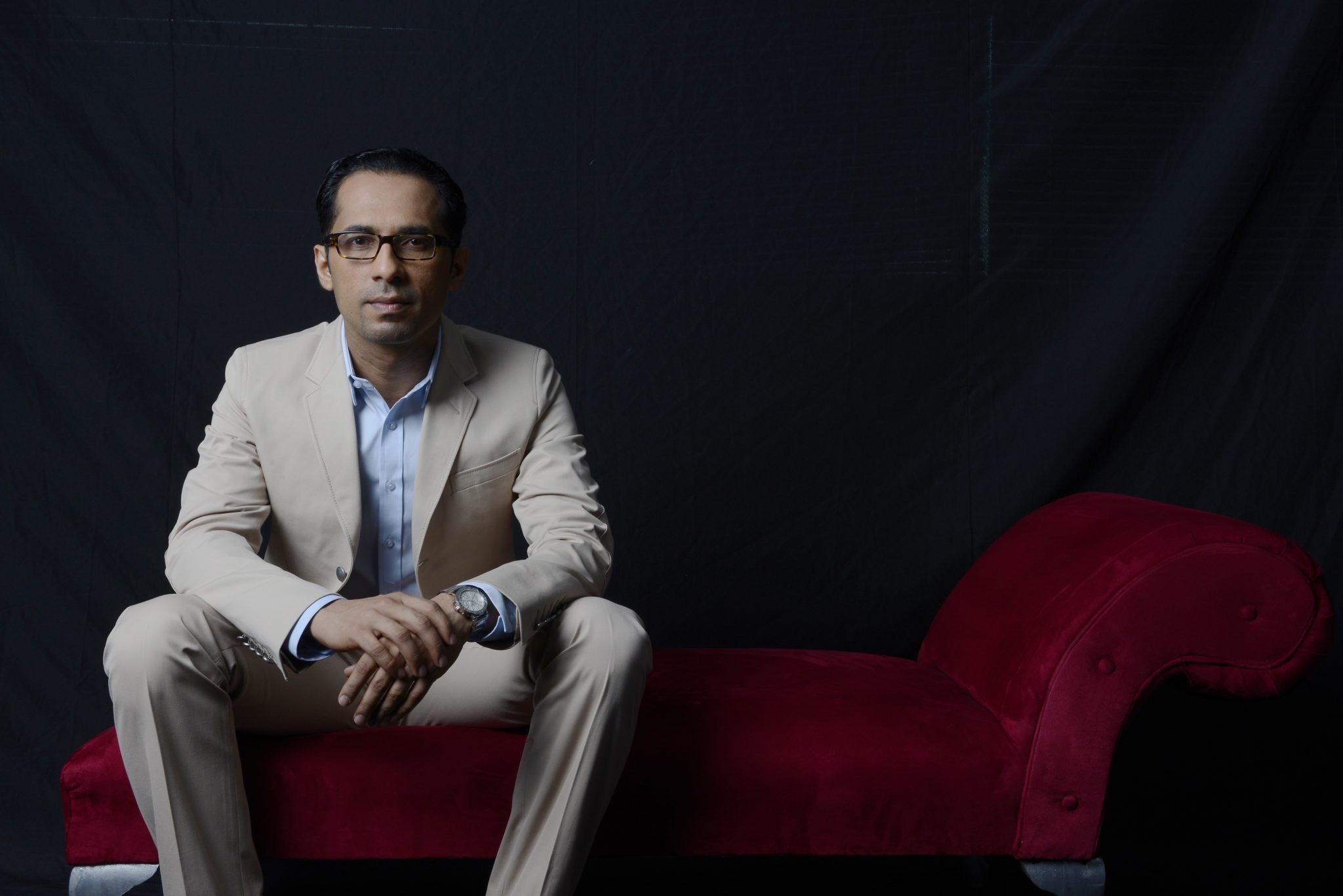 The puzzle over the kidnapping of Africa's youngest billionaire, Mohammed Dewji, 43, in Dar es Salaam can only be unravelled by establishing why and who tampered with security cameras at Colosseum Hotel where the tycoon was abducted last Thursday.
Failure by the CCTV cameras installed at the hotel to capture helpful images of the abduction has raised questions as to who might have tampered with the devices, for what motive.
Mo, was kidnapped on Thursday around 5am at the hotel in Oyster Bay, an affluent neighbourhood in northwest Dar es Salaam, where he had gone for a regular morning workout.
Police say two white men, probably foreigners, arrived at the hotel in a Toyota Surf, abducted the businessman, fired in the air before they disappeared.
To date, there has been no clue from either investigators or relatives on the whereabouts of Mo; who might have carried out the kidnapping and why.
Meanwhile, the unresolved abduction has led to a tussle between the government and the opposition over calls to allow external investigators to join the hunt for the missing businessman.
The opposition spokesperson for home affairs Godbless Lema Tuesday asked the government to invite foreign experts to resolve the abduction, accusing the police of not showing any serious resolve to find the businessman and arrest his abductors.
But in a quick response, Home Affairs deputy minister Hamad Masauni declared there was no intention within government to allow foreign investigators as the local police were capable of doing the work.
Meanwhile, we have reports that American Intelligence Groups (AGI) have taken over the kidnapping case of Mohammed Dewji, 43, who was taken by gunmen from hotel gym. AGI have seen one of the gunmen enter the front the others were already inside, this was planned out AGI say it was an inside job and was planned in advance.
Crucial photos in the investigations released by the AGI.
Dewji, was taken by gun men from gym according to the AGI reports. News has also Surfaced of Dewji, was being photographed by Muthoni Gathitu AGI discovered images of Mohammed Dewji on her webpage also centered in several pictures and several boats in Mombasa, Nairobi, South Africa  AGI is investigating this lady in question.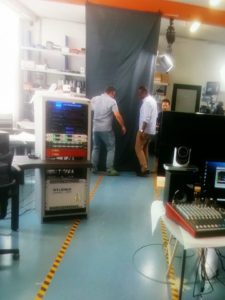 AGI say Dewji, was taken by a man wearing a blue T-shirt, carrying a rifle wrapped in a towel. Tourists reportedly took several images and American intelligence groups.
The CCTV setup inside hotel wasn't turned on inside the gym which could have been inside job. AGI checked video and no workers were even monitoring security cameras but two men were on the look out side holding something in hand.
As pursuit continues to unravel the puzzles, family of Dewji are offering a reward of Tsh1B to anyone with information that would lead to finding him.
---
Kenya Insights allows guest blogging, if you want to be published on Kenya's most authoritative and accurate blog, have an expose, news, story angles, human interest stories, drop us an email on

[email protected]

or via Telegram
---
Britam's Plan To Use The Courts To Stifle Competition From Cytonn Has Fallen Apart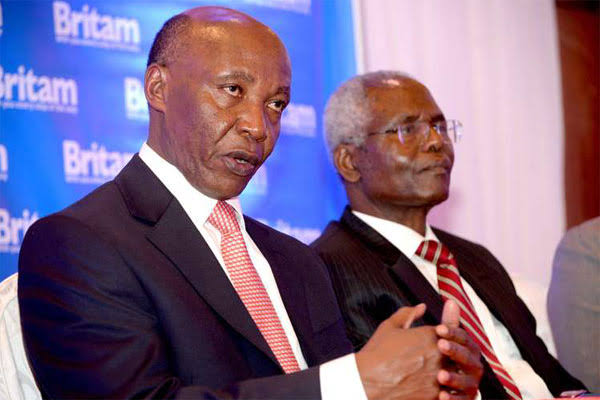 In a new twist of events, the Court of Appeal yesterday issued orders stopping Britam's attempt to use the courts to distract its competitor, Cytonn.
It has emerged that Britam might not have lost Ksh1.2 billion under the watch of its former employees, as they claim. Instead, records show that the money was spent on various Britam projects in the country.
Bank records in possession of our investigative desk show that the money that Britam accuses four of its former employees stealing was wired by Britam's own Fund Administrators from Standard Chartered Bank in Mauritius to Chase Bank in Kenya to different accounts held by Britam and its then Subsidiary, Acorn.
The money was meant for different projects which were initiated by Britam in conjunction with Acorn Group Limited. Acorn was Britam's partner in real estate development, and even they (Britam) had shares in Acorn.
The money wired from Mauritius was acquired from investors. Mauritius was the preferred destination because of its tax treaty with Kenya hence avoiding double taxation. However, Britam group did not want the projects done for BAAM investors, they wanted the projects done for Britam directors, a move that former employees firmly resisted, hence the attempt by Britam to punish the four, a move that the court of appeal stopped yesterday.
The disbursements were signed by Shiv Arora who was the Investment analyst for Britam, Elizabeth Nkuuku who held the position of a senior portfolio manager and Edwin Dande, the then Chief Executive Officer (CEO). The Investment Committee had already approved the five projects, in which the Ksh1.2 billion was to be used on.
As stated, only three executives authorised the transactions, putting in question why Britam decided to include Patricia Wanjama in the suit. Sources within Britam intimated to us that the owners of Britam, working through the previous DPP, Keriako Toniko, decided to manipulate the justice system to punish the Cytonn four, who exited Britam to form their own company.
We are in possession of bank statements showing how Britam used the money:
The first Ksh9.9 million was disbursed to Edenvale Developments LLP, a student housing project sitting on a 0.4 acre piece on Jogoo Road, Nairobi.
Another Ksh42.2 million was disbursed to Starling Park Properties LLP, a real estate project on a 0.7 acre piece of land on Gitanga Road, Nairobi, now called 67 Gitanga on Agwings Kodhek.
The third Ksh43.3 million disbursement was made to Crimson Court Developments LLP a real estate project on Riara Road, Nairobi.
Sinopia Properties LLP received Ksh150 .7 million, a project sitting on a 202.9 acre piece of land located in Ollolooitikosh Town.
The final Ksh915.4 million disbursement was made to Mikado Properties LLP a a real estate development sitting on a 28.4 acre piece of land in Mavoko on Mombasa Road.
This case is important to the market because it is about big corporates trying to keep their position by manipulating the Justice system. For a company that is also owned by IFC, Swiss RE and Africinvest, it's surprising that international investors would be part of bribing the system to so that they dominate the market.
Next we shall explain to you how Britam issued fake statements to investors in their unit linked education policies. Our mole at Britam informed us that the DCI has been investigating Britam about their Mauritius Ponzi Scheme run by previous shareholder, David Rawat.
While at it, we would like the Director of Criminal Investigations to also investigate these fake unit linked education insurance policies Britam has been peddling to Kenyans using teachers as their agents.
---
Kenya Insights allows guest blogging, if you want to be published on Kenya's most authoritative and accurate blog, have an expose, news, story angles, human interest stories, drop us an email on

[email protected]

or via Telegram
---
How Monica Kimani Passed Through JKIA With A Bag Full Of Cash In US Dollars Without A Trace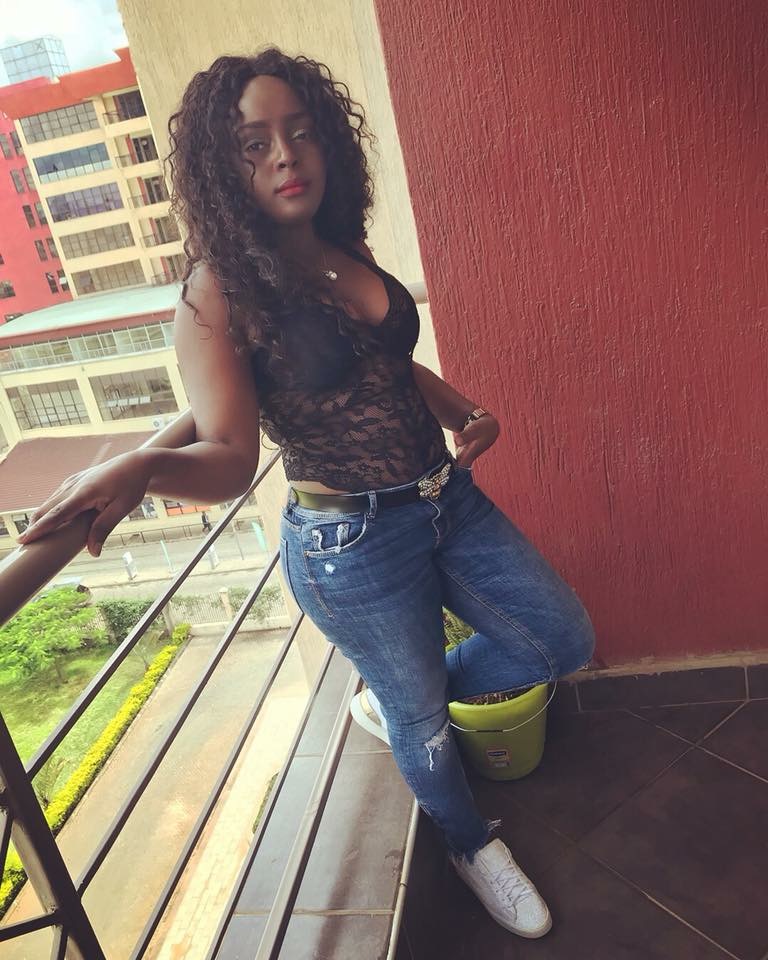 Detectives are trying to piece up how the slain businesswoman had managed to beat the airport's protocol to pass with a lot of cash undeclared through the heavy security without a trace.
Monica is said to have flown in with huge amount of money in USD currency which is when she called Jowie to escort her from the airport. It's clear the money was packed in a bag and passed, what's not clear is how this could've possibly happened and no trace left.
According to reports, the late Monica Kimani was briefly detained at the airport upon arrival from Juba because she was in possession of undeclared cash.
She was, however, let go after a high flying individual called senior KAA officials to secure her release.
The incident has been handled with the strictest confidentiality, with no official records showing Monica was at the airport on the material day.
According to other reports, Monica's flight details for 19th September when she traveled from South Sudan are heavily guarded by KAA going to show the trail captures the mightiest in the land.
The KAA officers are the ones mandated to screen baggage. In case of somebody carrying large amounts of cash, he or she is supposed to declare it with the customs department which issues a receipt. Immigration simply checks on the passports and visa.
When screening baggage and they notice banned substances or illegal goods, KAA officers re supposed to alert airport police.
The officer said that in the case of Monica, JKIA security has discovered that she had cash but the KAA officer who screened her did not inform the police.
Monica is said to have placed a call to a high office and was set free with the money undeclared. It's alsi speculated that a contact on South Sudan who's the source of the money coordinated her pass with his networks.
It is in the backdrop of the missing cash that detectives have pitched campbin South Sudan to piece up evidences and determine if their could be a link with her death.
In what is a suspected money laundering syndicate, the slain who lived a lavish lifestyle and accumulated wealth in a short span, the case could be much more complicated than thought as those in the trail of the cash and possibly the high gods, will fight blood and sweat not to appear on the picture.
Whats more puzzling is where the cash in the suitcase disappeared. It has been speculated that it was about USD400,000 cash. At one point, it was reported that Monica's purse with cash was recovered at Maribe's House butbthis story disappeared into the thin air.
Investigators have told the court, where they have arraigned two suspects, that they are still investigating the possibility of money having been stolen from Monica in her killing.
"The investigations are ongoing to establish any money that could have been taken from the deceased's house. The deceased was to travel out of the country," an affidavit by investigating officer Maxwell Otieno reads.
He said they are tracing the money movement, persons involved, and how and who is currently in possession of the money.
If the police can break the money puzzle then it will definitely open a box of pandora exposing those involved and might just give this case a whole new angle. This money is somewhere andnjust maybe if the police can get to those in possession then we'd have a new crime motive and even the actual killer if it wasn't Jowie.
---
Kenya Insights allows guest blogging, if you want to be published on Kenya's most authoritative and accurate blog, have an expose, news, story angles, human interest stories, drop us an email on

[email protected]

or via Telegram
---