Being A Loyal Citizen And A Foreigner In Qatar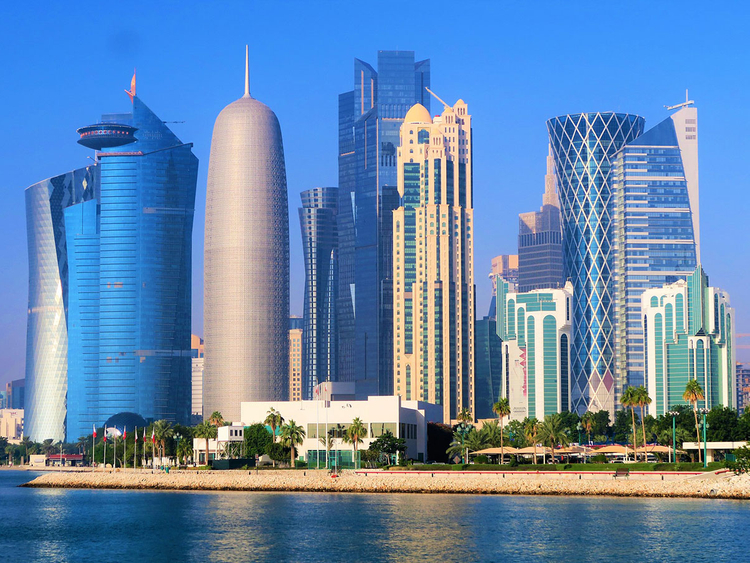 By Lyam M.
I have been living in Qatar for more than 5 years now and i can, honestly, say that I am becoming more of a loyal citizen way more than a Kenyan foreigner.
Qatar is a peninsular country which gained its independence on September 3rd 1971 from the British. It has over 2.6m population 80% of which are expatriates.
The main capital city is Doha which is characterized by tall modern sky creepers. Being the second richest country in Oil and gas, Qatar is super developed and characterized by beautiful hotels along the shores and in the main city.
As a foreign who's slowly turning to be a loyal citizen, I love this country but not the religion that much. Qatar is an Islamic country which makes the country and guided by a law known as Khafala law.
Many people knew about Qatar when they won  the space to host World cup 2022. Qatar has since seen massive development in many aspects, yes i would say improving its citizens and experts life.
Everyone in Qatar has a national identification card but the there is a difference in Qatarians (citizens) and experts identification cards. All the citizens have the same identification card while experts have identification cards depending on their profession. The government treasures its citizen so much and has really tried to improve their lives. Unlike our country Kenya where politics is to help the rich and connected as the poor remain living in poverty, feaces filled roads that are rich politicians bedroom.
The most important thing to human is the basic human need which is food, shelter and clothing. The government of Qatar tries to help its citizens as much as it can to cover these areas. The government doesn't wait for callamities like i used to see back home.
Qatar being a desert country the government through the ministry of agriculture has introduced a lot of irrigation lessons to its citizens throughout the country. I am one of the beneficiaries yet am still a foreigner.
Currently Qatar depends on its own agricultural produce such as maize, vegetables etc. They even export to drought stroke African countries.
In the education sector the government through its education structures has two systems of education. There is the modern education system and Islamic education system. Public schools are opened to all the citizens in the country.
The country has one of the best health sectors it's rare to hear of unwanted deaths within the country, the emergency department is highly responsive whether medical or criminal emergencies. Hakuna wrong surgery to the wrong person.
It has the best security in the world with very high tech security machines the country boasts of its freedom. They work and are not disfunctional like that of Safaricom and huawei did on Nairobi street cameras.
Even though Qatar boasts of all these the country has been on the highlights for some bad image its potraying though its not the same as before.The country tends to limit people on what to do or not to do. The state controls everything and it's like you're tightlipped to do what the State says.
Being an Islamic country they treasure their holy month of Ramadhan. This is a month set aside for devotion to God and no one is allowed to eat during the day unless if they are kids.As you know the country is made of different citizens from all over the world and this has been a big challenge to other citizens. Just like it remains to be all over the globe.
All the expertriates have their identification cards written their proffesion if you are a mechanic thats what you are supposed to do until your ID expires and for you to change your profession your company has to authorise you which many companies in Qatar rarely agree to.
Even though the country has a 2% corruption rate labourers haven't been having it easy on their side. This at one time rose an issue when BBC talked about it as some companies pay little to labourers who are also working in harsh conditions.
For a company to be operational in Qatar it has to show its bank statement to prove that it has the muscles to pay it workers but it has been experienced in the past even today though it's minimal where companies don't comply with the rules
My life experience ranks Qatar first then Kenya second since it's my motherland. My country has more freedom but lacks employment and you are arrested anyhow even the documents don't help.
I will not advisee Kenyans to fly outside and in Qatar to say the most coz you never know where you will land. Racism is real out here but the niche for business is also readily available, to say the least.
For me, it feels absolutely free here even though I am not able to switch professions. I enjoy because I can walk on the streets and Police won't arrest me because I am a foreign the same way Kenyan police harras Somalis in Kenya.
---
Kenya Insights allows guest blogging, if you want to be published on Kenya's most authoritative and accurate blog, have an expose, news TIPS, story angles, human interest stories, drop us an email on

[email protected]

or via Telegram
---