BAT Drops Kenya's WPP Affiliate Engage BCW Over Professional Misconduct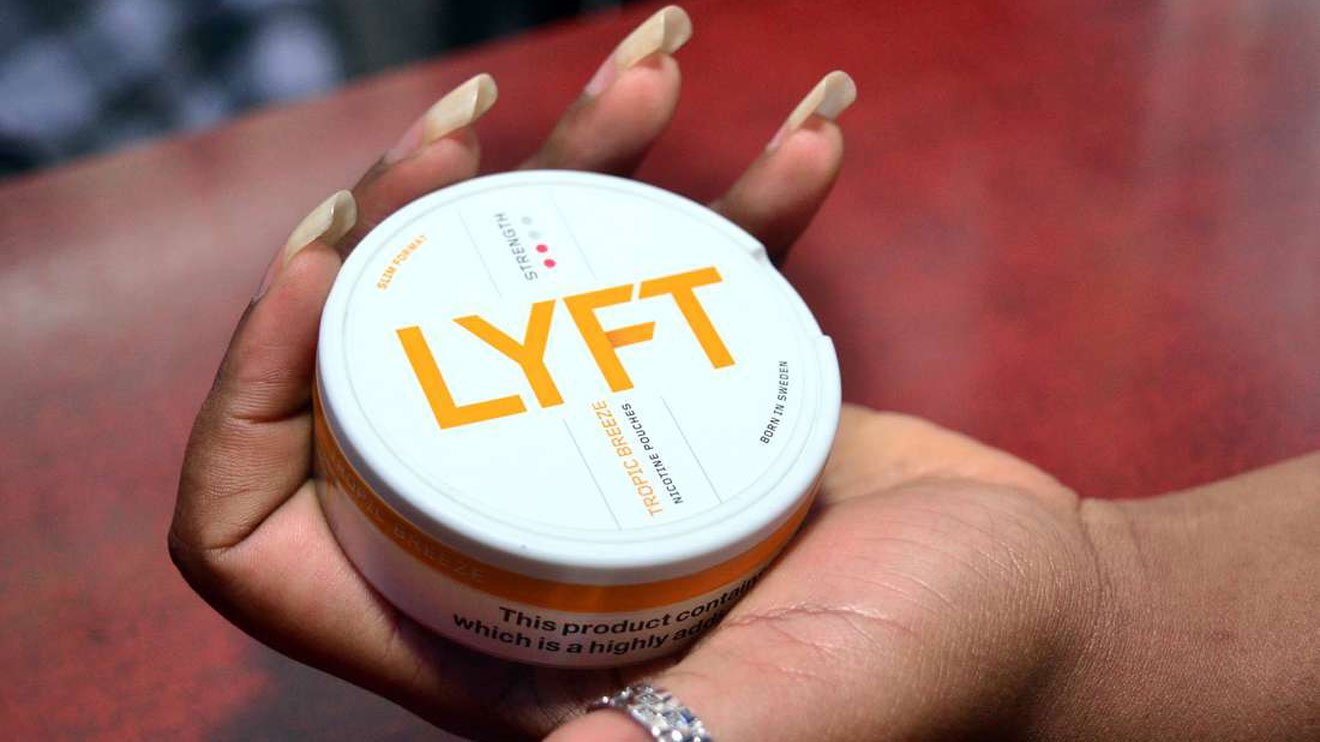 British American Tobacco (BAT) has dropped Engage Burson Cohn & Wolfe(BCW) Kenya the PR agency that was handling its communication following bribery claims by a reporter.
Working on a story about how BAT is targeting young non smokers in criticized advertising, a journalist Edwin Okoth attacked to UK's The Bureau was approached by an employee of Engage BCW with a bribe offer to leak details of the story on BAT activities in Kenya that he was investigating.
In text messages, the employee asked Okoth, "what is your price?" for leaking the information and subsequently confirmed he was "serious". They went on to say that the offer was part of a "media intelligence" gathering operation that would help them "manage the client", meaning BAT.
Okoth said that corruption is an "everyday challenge" faced by journalists in Kenya, but that this attempt was brazen.
"Often when you try to expose a scandal of a government officer here they will send a public relations person or a former journalist to try and talk to you to see if you can drop the story or cut a deal or two," he said.
"It is normally expected that an agency representing a multinational will be more professional … I was shocked that this person was actually acting on behalf of this respectable multinational from Britain." He added: "My shock was how bold they were … BAT being cleared [by the SFO], that was the point of them becoming bold."
In a statement, BAT said: "BAT Kenya has, with immediate effect, stopped all activities with Engage BCW Kenya, and a full investigation into the allegations has been launched … We will not tolerate improper conduct anywhere in the world and take allegations of misconduct extremely seriously."
Engage BCW said it has a "zero-tolerance policy towards any form of bribery or unethical conduct".
A spokesperson added: "All our employees undergo mandatory anti-bribery training and are obliged to sign our code of conduct confirming their adherence to it.
"We are committed to the highest standards of behaviour in all our work and we take this issue extremely seriously. We have immediately commenced an internal investigation and suspended the employee concerned pending its outcome."
Rory Donaldson, programme manager at Transparency International, an NGO that works to combat global corruption, said: "Offering a bribe to a journalist isn't just an attempt to undermine honest reporting and journalistic integrity, the very offer of a bribe is a crime in most jurisdictions.
"Corporations should be aware of the activities of third parties acting on their behalf such as PR agencies. When undertaking internal investigations corporations must ensure the investigation is not a whitewash. Bringing in external investigators can help mitigate this risk."
Okoth had been researching the sale and promotion of BAT's new Lyft product, a tobacco-free nicotine pouch that Kenyan officials believe is being marketed to young non-smokers as well as existing adult smokers.
The offer of a bribe was received shortly after BAT shared a statement with Okoth that revealed that the tobacco company was threatening to pull investment from Kenya over uncertainty on the classification of Lyft.
Even though BAT has told regulators around the world that its new products, including heated tobacco and oral nicotine(Lyft), are for current adult smokers. It's aggressive sponsorships make clear, it has launched an aggressive £1bn marketing campaign that leans heavily on social media, concerts and sporting events, which could have the effect of encouraging young people to pick up a potentially deadly tobacco habit that still kills 8 million people a year, notwithstanding long-established rules aimed at preventing this.
According to investigations by The Bureau it revealed that several of these tactics, employed in different countries around the world, have attracted a new generation including non-smokers to highly addictive nicotine and tobacco products – and that this seems to be a consequence of BAT's plans for yet more growth.
These tactics include:
Presenting nicotine products as cool and aspirational in a glossy youth-focused advertising campaign;
Paying social media influencers to promote e-cigarettes, nicotine pouches and tobacco on Instagram, notwithstanding the platform's ban on the practice;
Sponsoring music and sporting events, including an F1 e-sports tournament that was streamed live on YouTube and could be watched by children;
And an international free samples offer for nicotine pouches and e-cigarettes that appears to have attracted underage people and non-smokers.
BAT told the Bureau: "All marketing activity for our products will only be directed towards adult consumers and is not designed to engage or appeal to youth … All our marketing is done responsibly, in strict accordance with our International Marketing Principles, local laws, legislation and platform policies … We only use influencers in some countries where it's permitted, and social media platform policies allow."
Despite claiming these products are aimed at adults who already smoke, in part to help them quit cigarettes, there are clear signs the business also wants to attract new customers. Alongside its slogan "A Better Tomorrow", BAT's mission is "stimulating the senses of new adult generations".
Paid promotion by Kenyan influencers gave the Lyft brand a glamorous, aspirational appeal. On Jumia, a shopping site popular with Kenya's young middle class, BAT sold Lyft under the party category. (The Bureau learned this month that BAT has since pulled Lyft from sale in Kenya.) Beside pictures posed on the tarmac, one influencer left the caption "Fast cars and kaftan dreams … #LYFTxMcLaren."
In Kenya, the alleged availability of Lyft pouches through vending machines at major shopping centres prompted the Ministry of Health to write to the Pharmacy and Poisons Board. In the letter, the ministry described the practice as "contrary to the law". BAT said: "Our Kenyan subsidiary, BAT Kenya, strongly denies it has ever sold Lyft pouches in automatic vending machines in Kenya. BAT Kenya has confirmed this in writing to the Pharmacy and Poisons Board and Ministry of Health. BAT's guidance to its retailers requires them to ensure that the product is only physically accessible by the retailer."
In the opinion of Anne Kendagor, head of Kenya's Tobacco Control Division: "The industry has been saying that the product was meant to help smokers quit but it was being marketed to non-smokers, the youth … which means it was not serving its purpose.
"It should be sold to cigarette smokers only. Our surveillance showed that it is new entrants, the young people are the ones starting to use it."
BAT has made no secret of its desire to increase the overall size of the nicotine market. Its own research shows that at least half of adult vapers and those using nicotine pouches were not using nicotine products before.
Thanks to tax breaks, the new products are also more profitable: BAT's gross margins on Glo heated tobacco and Velo nicotine pouches are 78% and 70% respectively, compared with 67% for cigarettes.
These findings seem to contradict what BAT has said to the FDA in the US, regulators in the European Union, and in its own materials in at least three other countries, which state that the purpose of new products is to provide adult smokers with credible and viable alternatives to smoking.
In fact, in a ruling, the FDA stated: "It is important to note that these products are not safe, so people, especially young people, who do not currently use tobacco products should not start using them or any other tobacco product."
Across the globe regulators have struggled to keep pace with the explosion of alternative nicotine products on the market. Many health experts believe that stricter laws are necessary in order to prevent these products causing a net harm to public health.
Last year Health Cabinet Secretary Mutahi Kagwe declared the registration of nicotine pouches, including Lyft, illegal and wanted them deregistered.
According to a directive communicated to the Pharmacy and Poisons Board, he reckoned that licencing of nicotine pouches by the agency contravened the law.
The ban followed intense lobbying by parents and anti-tobacco groups to have the Ministry of Health ban Lyft.
The Kenya Tobacco Control Alliance (Ketca) had raised concerns that Lyft is easily accessible and being abused by minors.
"A product that is highly addictive, which poses health risks, should not be sold freely. We want the nicotine product heavily taxed and regulated, just as we handle other tobacco products," said Ketca chairman Joel Gitali.
Parents asked the government to carry out further tests on the nicotine products, expressing concern children were abusing it.
National Parents Association Chairman Nicholas Maiyo warned that children might become addicted because there are no restrictions on sale of the product.
Lyft is a nicotine pouch marketed by BAT Kenya as an alternative to cigarettes for addicted smokers. The product has been gaining popularity since being introduced into the market late last year.
It is sold over the counter in supermarkets and local shops at Sh20 a pouch.
While pouches are marketed as a safer alternative for smoking addicts who want to quit the habit, nicotine is still a highly addictive substance.
Many users say it gives one a high in a very short span, from the time it is placed in the mouth and when it takes effect. The effects are further heightened if one is taking alcohol.
BAT announced early this year that it would build a Sh2.5 billion factory in Nairobi to produce the nicotine pouches.
BAT is seeking to reverse the ban on the nicotine pouches by the Kenyan government.
In an earnings update on Wednesday, February 17, BAT Kenya's parent company BAT Plc noted that it was engaging authorities in a bid to resume sales.
It referenced the introduction of pouches in emerging markets as part of its larger global diversification strategy, with cigarette sales in decline around the world.
(In response to the Bureau's inquiries in Kenya, BAT's PR agency(Engage BCW) asked their reporter "what is your price" to hand over their research. The agency told the Bureau it "has a zero-tolerance policy towards any form of bribery").
Engage, is affiliated with the UK-based advertising giant WPP which is also currently in a crisis following the scandals involving the WPP-ScanGroup CEO Bhaktar.
BAT on its side is not new to bribery scandals in Kenya, accord into a BBC documentary in 2015, BAT bribed KRA officials to spy on Mastermind Tobacco, its local competitor. The kickbacks were paid to the KRA officials to hand over tax files belonging to rival Mastermind Tobacco — maker of the Supermatch  cigarettes.
The KRA officials also pocketed huge bribes from BAT to make numerous tax demands from Mastermind, a strategy whose aim was to intimidate and damage the reputation of the homegrown Kenyan firm.
In the BAT bribery scandal, the British cigarette maker also reportedly infiltrated Mastermind's C-suite to recruit executives who leaked sensitive information such as board meeting minutes, marketing plans, confidential financial data, trade secrets, production processes and expansion plans.
BAT was also alleged to have bribed government officials Former Justice minister Martha Karua and Bungoma Senator Moses Wetang'ula(then trade minister) in a bid to stifle anti-smoking laws in 2015.
UK's Serious Fraud Office (SFO)had picked up the investigations into the bribery claims. Under the UK Bribery Act, British companies can be prosecuted for bribery which takes place overseas.
Additional reporting by The Bureau.
---
Kenya Insights allows guest blogging, if you want to be published on Kenya's most authoritative and accurate blog, have an expose, news TIPS, story angles, human interest stories, drop us an email on

[email protected]

or via Telegram
---