BAT Agrees To Label Lyft As A Dangerous Addictive Nicotine Product But The Damage Is Already Done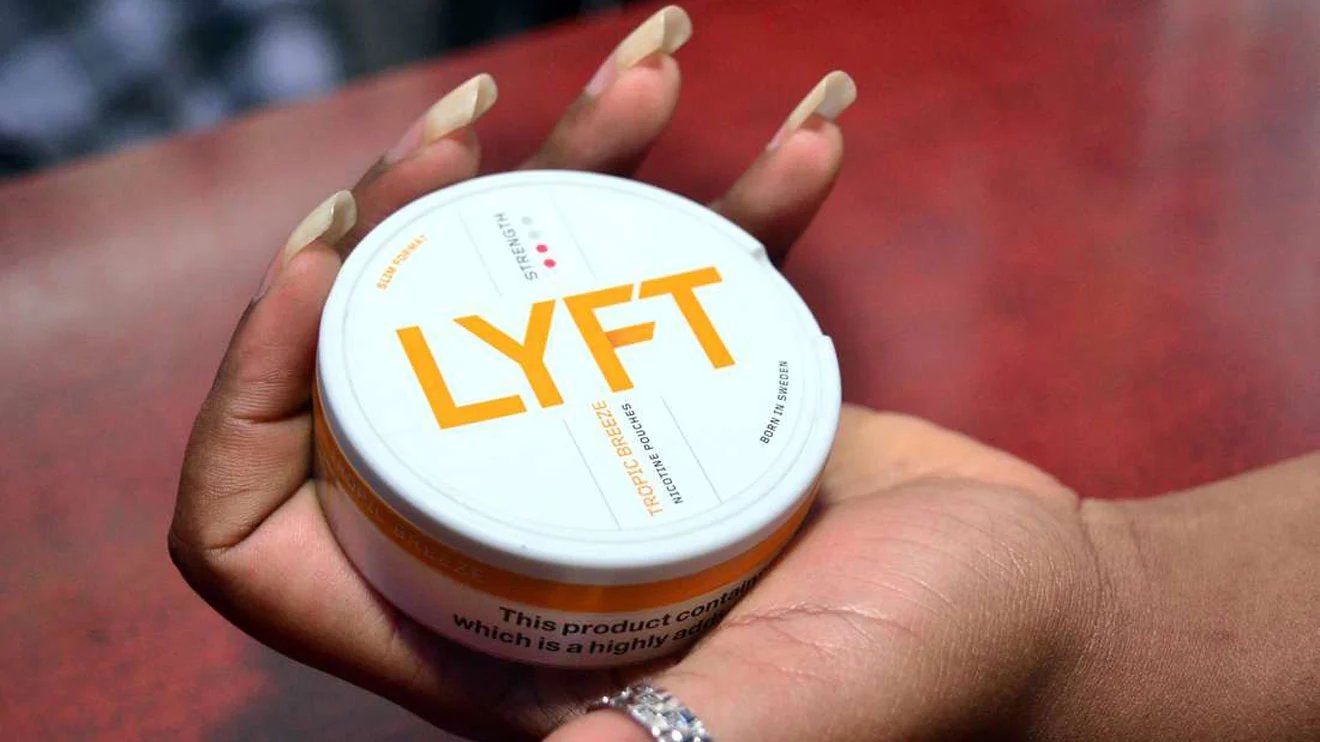 Studies shows that every year, more than 8,000 Kenyans are killed by tobacco-linked diseases, part of what the WHO calls the 'biggest public health threats the world has ever faced'.
In 2019, the Kenyan government increased the excise duty on cigarettes again, to the point that taxes constitute 35% of the retail price of a pack of 20, this was part of not only raising taxes but measures to curb excessive smoking. Marketing trends has seen an overall decline in tobacco retail volume sales due to these price increases, as they have forced many Kenyan consumers, especially low-income ones, to either quit smoking cigarettes altogether or to reduce the number of sticks they smoke per day.
Faced with a declining sales trend but determined to maintain dominance, the British American Tobacco (BAT) Kenya in 2019 came up with a new plan.
BAT Kenya pumped in a new a Sh2.5 billion investment in Kenya, a nicotine pouch plant in the country . The firm had not only identified a loophole in the Kenyan market to dive into but Africa as Nairobi would be the export hub.
With the sales taking wind in 2019 on its introduction, it was abruptly stopped by the Kenyan government after it had emerged that the registration was irregularly done and illegally marketed. Since then, there have been intense lobbying for LYFT to be allowed back to the market as a harmless product by BAT but anti-tobacco lobby groups have stood their ground and persistently urged the government to ban the product that research show is as deadly as other tobacco products.
In the talks, the government gave BAT the options of registering it a fresh as a dangerous nicotine product like any other tobacco products or exit the market. After attempts to arm twist the government with economic shenanigans, left with no options, BAT eventually gave in and agreed to work with the government's conditions and will now sell under strict tobacco rules.
In its fantasy worldwide strategy, BAT had projected to increase the overall size of the' non-combustible products' targeting some 50 million more consumers by 2030 and in the process, earn over Sh650 billion in revenues by the end of 2025.
On its introduction to the market in 2019, the nicotine pouch known as LYFT, was falsely marketed by BAT as a panacea to help addicts quit smoking but turned out to be a potential bait for new smokers , children are not off the hook as Kenya caught herself unawares in nicotine pouches storm.
The registration and marketing of the nicotine pouch was shrouded by controversies. It is suspected that licensing officials were compromised to allow the product illegally into the market.
Pharmacy and Poisons Board which is now becoming a suspicious body following several reversed licenses like the latest importation of Sputnik-V vaccine into the country with many suspecting they were bribed by the cartels, also gave BAT a go ahead of importation and marketing of the deadly nicotine product.
With a giant global marketing budget of Sh150 billion, BAT Kenya had Sh1 billion to sell the product in the country and so they did.
According to a UK based investigative publication the Bureau, BAT used old tricks in the new product LYFT targeting unsuspecting young Kenyans by using social media and hiring influencers for their deceptive campaigns.
The Bureau established that the several tactics BAT employed in different countries around the world, have attracted a new generation including non-smokers to highly addictive nicotine and tobacco products – and that this seems to be a consequence of BAT's plans for yet more growth.
These tactics include:
Presenting nicotine products as cool and aspirational in a glossy youth-focused advertising campaign;
Paying social media influencers to promote e-cigarettes, nicotine pouches and tobacco on Instagram, notwithstanding the platform's ban on the practice;
Sponsoring music and sporting events, including an F1 e-sports tournament that was streamed live on YouTube and could be watched by children;
And an international free samples offer for nicotine pouches and e-cigarettes that appears to have attracted underage people and non-smokers.
Cornered, BAT told the Bureau: "All marketing activity for our products will only be directed towards adult consumers and is not designed to engage or appeal to youth … All our marketing is done responsibly, in strict accordance with our International Marketing Principles, local laws, legislation and platform policies … We only use influencers in some countries where it's permitted, and social media platform policies allow."
But this was just another string in the web of lies from BAT, according to the Health CS Mutahi Kagwe, the product was banned after the government had verified that it was being sold to underage users.
Opportunistic BAT focused the sale of its oral nicotine pouch, Lyft, via online retailers such as Jumia, where it was categorized as a party product. On another website, customers were directed to products they might also like, such as Dunhill and Sportsman cigarettes.
Marketing tobacco products online through influencers is a flagrant violation of Article 13 of the WHO Framework Convention of Tobacco Control (FCTC) which requires parties to undertake a comprehensive ban of all tobacco advertising, promotion and sponsorship.
An investigative journalist attached to the Bureau was pursuing this story of the sale and promotion of BAT's new Lyft product, a tobacco-free nicotine pouch that Kenyan officials believed was being marketed to young non-smokers as well as existing adult smokers, having been caught with hands in the cookie jar or just by a guilt reflex, a blunder was made, BAT PR firm had attempted to bribe the journalist, though BAT distanced themselves from the crime, many doubted the firm would've acted without the higher blessings. What's however clear is, the attempt to kill the story was openly saying a lot, BAT was deep in it and had a lot much to lose and killing it would've been in their best interest. Too bad for them, the story still came out.
In its deceptive marketing, BAT insisted that these products are aimed at adults who already smoke, in part to help them quit cigarettes, there are clear signs the business also wants to attract new customers. Alongside its slogan "A Better Tomorrow", BAT's mission is "stimulating the senses of new adult generations".
In investor presentations, BAT has said it wants to increase the overall size of the nicotine market. Its own research shows that at least half of adult vapers and those using nicotine pouches were not using nicotine before – ie, had never smoked.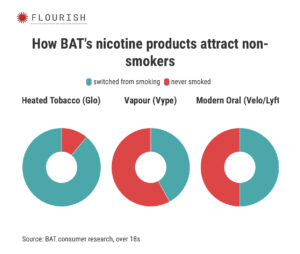 Experts argue that the only rationale for a corporation like BAT to spend big money on marketing the new product is not just to increase the overall size of the nicotine product but a clever way of recruiting a new generation of nicotine addicts.
BAT marketing in Kenya singled out the young, sexy and famous influencers. They posed with the white pouches which is slipped between your gums and teeth. The product was made to look like the trendy and must have thing. With a population of over 15 million internet users and over 10 million active social media users, the market was ripe and ready to go.
The frenzy took over social media platforms with many youngsters posing with the product to be seen as classy and given that it was a smokeless product, it was deemed safe.
The facts suggest otherwise. Nicotine is toxic to the developing adolescent brain. BAT was forced to withdraw its nicotine pouches in Russia, where products made by other brands have been blamed for a number of teenage hospitalisations and linked to one death. Unfortunately, that does not appear to have stopped BAT from seemingly setting its sights on younger generations in other markets.
While BAT insisted that it was only sold to adults, market surveillance showed that it is new entrants, the young people are the ones starting to use it. Because of poor regulations, it was easily available, parents had complained of this product that was being bought over the counters, bending machines. BAT was fully aware of what it was doing and the dark recruitment of addicts they were bringing without considering the future health of the young generation.
It took the relentless alarm of the lobby groups for the government to wake up and stop the spread of the monster but it was already too late.
The firm recently revealed it already has 13.5 million consumers of the LYFT, a growth of three million in 2020 alone and its Kenyan subsidiary defied Covid-19 business disruptions to record a 42 per cent jump in net earnings last year.
BAT recently agreed to adhere to the market rules after fighting for LYFT to be exempted from the tobacco rules and allowed to advertise their poisonous pouches to the unsuspecting youngsters.
The firm said that it had agreed with the Ministry of Health's advisory that it will now market its Lyft nicotine pouches under the Tobacco Control Act (TCA 2007) and Tobacco Control Regulations, which demand that — among other things —the product only be sold to adults, bear graphic images and warnings on its packages, and attract higher taxation.
"BAT Kenya welcomes the clarity provided by the MoH who recently advised that Lyft should be sold and regulated under Tobacco Control," the tobacco manufacturer wrote in response to several questions about the sale of the product in the Kenyan market.
The move comes after months of behind-the-scenes push, and a publicity blitz, to have the product marketed under lax regulations that would exempt it from the tough regulations associated with cigarette selling in Kenya. BAT had even attempted to blackmail the government with exiting the Kenyan market having put up a Sh2.5B plant in Nairobi
The cigarette maker also tried to justify its push for better marketing conditions for its nicotine pouch using the newly established multibillion shillings factory in Kenya to manufacture the product, a move it said, "supported the government's Big Four agenda". Despite all the push attempts, the government stood its ground. The lobby groups were getting suspected that the lengthy meetings with BAT and government officials would end up in authorities getting compromised, as it is well documented, it wouldn't be the first time BAT is alleged of bribing legislators for friendlier policies.
Kenya Insights has also learnt that unresolved issue of Sh33M worth of Lyft stock is in the stores, the government is yet to give a clear way on which way this takes but it was a concern raised by BAT Kenya managing director Crispin Achola who had asked the ministry to allow the firm to sell the remaining stock which was reaching mainly non-smokers and underage users who were exposed to addiction and who would easily be recruited into becoming smokers before they adhere to the new rules. A bad idea right there. It's either the products be repackaged with the warning labels or we have another 400,000 pouches to 400,000 youngsters.
Embattled Pharmacy and Poisons Board (PPB) that licensed the LYFT has forthwith been disbarred from licensing in the sale of the nicotine pouches. There are allegations that some of the officials were compromised to overlook the dangers of LYFT and allow its importation. We're keen to find out if investigative authorities will pick up this story and find out the facts on how an illegal product found its way into the Kenyan market and put millions of unsuspecting youths in grave dangers. We will be revisiting this.
Despite the threats, BAT couldn't afford to leave Kenya with their Sh2.5B nicotine pouches plant here.
In fact, this is expected to diversify BAT's revenues away from the traditional tobacco cigarettes that have come under intense pressure from government through increased taxes and levies.
The government last year introduced a two percent solatium compensation contribution levy on value of manufactured tobacco products and a 20 percent increase in excise duty.
Solatium levy is used by the government to fund tobacco control research and tobacco cessation and rehabilitation programmes.
This saw net profits for last year plunge 4.9 percent to Sh3.89 billion despite gross revenue rising 9.1 percent to Sh39.8 billion.
BAT is already exporting its cigarettes to 10 African countries, providing an immediate market to target with the new product.
Exports are crucial revenue earner for BAT, having accounted for 45 percent of the total revenue last year. The firm supplied 9.2 million cigarettes sticks earning Sh8.6 billion ($85 million).
Nicotine pouches contain fibres from pine trees, eucalyptus, nicotine, and flavouring agents and are falsely marketed as a safer alternative for smoking addicts who want to quit the habit.
Consuming tobacco products has been linked to increased risk for cancer and heart diseases and BAT said the new product is made from nicotine alone to lower such risks.
At the end of the day it's all about big profits. If you have an opportunity to recruit non-smoking teenagers and those with nicotine addictions and a guarantee of a future sustained market of nicotine addicts, then why not be BAT?
Cigarettes kill about 15 people every minute. By the time you're done reading this article, over 100 will have died and tobacco firms profits won't.
---
Kenya Insights allows guest blogging, if you want to be published on Kenya's most authoritative and accurate blog, have an expose, news TIPS, story angles, human interest stories, drop us an email on

[email protected]

or via Telegram
---