Accusations Emerge That South Sudan Warlord Paul Malong Paid Sh600K For Cleansing Interview As Kenyans Slams Jeff Koinange For Granting The Interview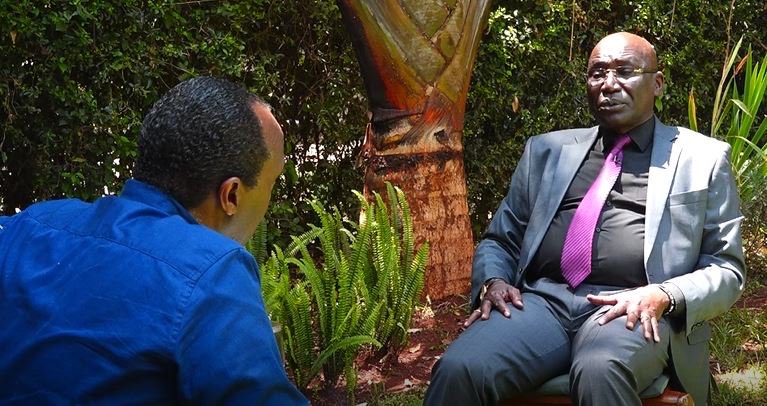 Accusations are now flying that the former  South Sudanese army chief of staff Paul Malong could have bribed his way to the screens for a 'rebuttal' interview following an expose done by Africa Uncensored exposing his role in looting and causing destruction and blood bath in his country.
Malong strongly denied allegations of embezzlement of public funds or committing atrocities against civilians during the five-year civil war in the country.
A recent documentary released by The Sentry and echoed by Africa Uncensored 'The Profiteers' once again reiterated accusations against Malong who is under UN and US sanctions about his wealth and his involvement in the war crimes during the conflict.
In a 25 minute interview with the Kenya Citizen TVreleased on Sunday, Malong further said he didn't take advantage from his position as Governor of Northern Bahr El-Ghazal or profited from his position when he was the chief of staff.
"They did not tell us where I got the money," he said. He further said the documentary and those who accused him have to prove that he has stolen money, give the details of these accounts and the country where these funds are deposited
"I'm not a rich man I'm just taking care of myself and my family. I have nothing," he said.
"Northern Bahr El-Ghazal is not an oil producing state and everybody knows that," so why the accuse me, he wondered.
Regarding the time when he was the army chief of staff, he said the minister of defence is the one who plans the army budget while the chief of staff is the implementer.
I use what is given to me for certain jobs that I'm going to do. if people say I took the tents and sold them that may be, I took ammunition and guns and sold them that may be, (…) but I do not get cash," he said.
The same for the war crimes and atrocities, Malong said he executed the orders he received from his military hierarchy the army commander in chief President Salva Kiir.
"I was not operating independently," he repeated.
Also, he dismissed any responsibility for the killing of civilians in Juba following the clashes at the South Sudanese presidency in July 2016.
"During the J1 fight, I was in control of the army more than any time," he said stressing that the clashes ended at Jebel Kogor.
When asked about the rape of women in Juba, he said it was done by security soldier but not his army.
"I know what happened. It was in one of the hotels and one of the ladies said that the person who had raped her is an agent of security soldier and his name was written," he said.
On the UN sanction, Malong said "they are missing the point. If they speak about the cause of the war, the cause of war is Salva and Machar. Whatever I did in the army was just orders," he said again.
The old friend of the South Sudanese president avoided criticising Salva Kiir for his sack from the position of the army chief of staff.
However, Malong said that he was disappointed when Kiir accused him of asking Kenyan, Ugandan presidents and even Ethiopian prime minister to support him to overthrow Salva Kiir.
The South Sudanese tycoon Lawrence Lual Malong Yor Jr. took part in the interview to explain that General Malong was not his father and he is not his relative.
He and General Malong said they would pursue those who continue to repeat such claims in order to prove the corruption of the former South Sudanese official.
It is ironical that General Malong 'accepted' for an interview with Jeff to clear his name yet he refused to give John Namu audience during the compilation of documentary to comment on the accusations.
Documentary 'The Profiteers' was set to air on KTN but it was cancelled on the last minute in what is speculated to have been as a result of orders given to the station to edit out Malong's name who was adversely mentioned in the three parts documentary.
It only went to show how well connected and powerful Malong is.
New information emerging is the general could've bribed his way to the tv after parting with Sh.600,000 or above. According Steve Juma, a journalist, he was approached by unnamed diplomat who offered sh600K for an interview with the accused general.
Steve says he declined the offer but wasn't surprised to watch the request materialize when Malong was hosted on Citizen TV.
The controversial interview has been labeled a cleansing attempt and has brought Jeff Koinange under harsh criticism.
Jesus. What's Jeff Koinange doing? Is this what Kenyan TV has turned into? What nonsense is this?

— Gabriel Oguda (@gabrieloguda) October 14, 2018
Jeff Koinange Laundry Services – "Got Dirt? We Got Clean!" pic.twitter.com/CnF84FHHVd

— Bruce 🇰🇪 (@ngwata_) October 14, 2018
Is it journalism if there is no right of reply?
Is it investigative if subjects were not directly interviewed?

Jeff Koinange making me question things. And I suppose that is the intent.

But he really is biased in presenting the other side of the coin. Clearly propaganda.

— 🌸Betty Waitherero🌈 Baby Hippo (@DoItBetty) October 14, 2018
---
Kenya Insights allows guest blogging, if you want to be published on Kenya's most authoritative and accurate blog, have an expose, news, story angles, human interest stories, drop us an email on

[email protected]

or via Telegram
---
How Sameer Group Of Companies Was Defrauded Sh80M By Conmen Posing As President Uhuru In A Corrupt Deal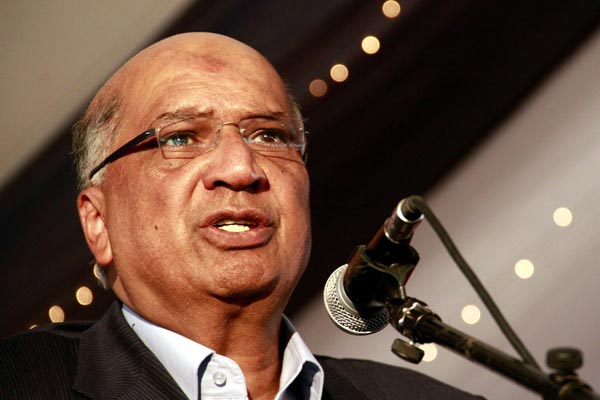 Conmen posing as President Uhuru Kenyatta have defrauded a Nairobi businessman of Sh80 million pretending that they would award him with state tenders.
Detectives from the DCI Special Crime Prevention Unit over the weekend arrested seven men believed to be part of the cartel that conned officials from Sameer Group of Companies.
So well organised are the criminals, that they have perfected the art of mimicking the President's voice to near perfection.
Investigators say the conmen, operate as State House officials.
The caller, who imitates Uhuru and speaks in a voice almost similar to that of the President, tells businessmen of major government works which he asks them to take up.
The 'fake President', asks the victim to provide some money for logistical support.
He promises to send some State House officials and other staff from the Interior ministry to the victim's office to collect the facilitation cash.
7 #fraudsters who have been imitating a very senior govt officer & socialites to obtain money by false pretences were arrested today after an intense operation. The 7 are:Joseph Waswa, Duncan Muchai, Isaac Wanyonyi, William Simiyu, David Luganya, Gilbert Kirunja & Antony Wafula. pic.twitter.com/v0G3UmecsO

— DCI KENYA (@DCI_Kenya) February 23, 2019
Men dressed in expensive suits then arrive in the office of the targeted businessman and introduce themselves as the staff of State House sent by the President to collect cash.
The 'State House staff' arrive in high-endvehicles and under police escort. They then collect the cash and disappear.
Highly placed sources familiar with the investigations said rogue police officers from Kilimani police station had been hired to provide security services to the State House imposters.
The con scheme came to light last month after officials from Sameer reportedly wrote to State House seeking an audience with the president over a tender deal.
Shocked State House officials after receiving the letter are said to have contacted the Sameer group official and inquired of the deal between themselves and the 'fake President Uhuru'.
The matter was reported to the police and officers from the DCI headquarters opened investigations.
Police also impounded three high-endvehicles that include Toyota land cruisers and V8s which the conmen were using.
The arrested men have been identified asJoseph Waswa, Duncan Muchai, Isaac Wajekeche, William Simiyu, David Luganya,Gilbert Kirunja and Anthony Wafula.
Adapted from the Star.
---
Kenya Insights allows guest blogging, if you want to be published on Kenya's most authoritative and accurate blog, have an expose, news, story angles, human interest stories, drop us an email on

[email protected]

or via Telegram
---
Joash Ombati The Brave Police Officer Who Took On Two Thugs And Recovered Sh400,000 Feted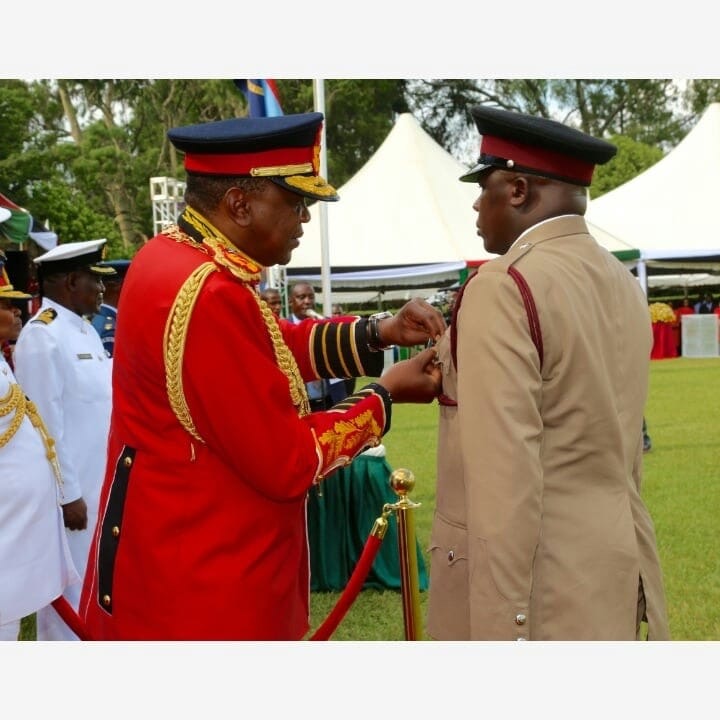 Two suspects, Sameer Abdulaziz Kassim and Peter Kavoli Musili had posed as traders of construction materials on OLX.
They reportedly duped Amos Charo Saroan, an unsuspecting customer from Voi then robbed him.
Amos Charo traveled from Voi and met the duo in Nairobi CBD, then drove towards Westlands but he was pushed out of the speeding car after giving them KSh 732,000, an incident witnessed by Ombati.
Administration Police Constable Joash Ombati who was guarding a bank nearby, boarded a taxi to chase after the suspects.
The Police officer shot in the air forcing the thieves to surrender before he handcuffed them as members of the public watched with many urging him to shoot dead the suspects.
Mr. Ombati remained calm even as a furious mob urged him to shoot and kill.
He managed to recover Sh400,000 which was part of the Sh732,000 that the suspects had stolen from the complainant Mr Amos Charo.
Ombati would then be awarded by Interior CS Matiang'i for his bravery the government was given the heroic AP a Distinguished Service Award in November 2018 barely a month after his commendable work.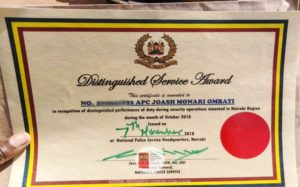 That wasn't the end, Joash Ombati who single-handedly pursued two thugs in Nairobi and recovered KSh 400,000 has just been promoted to the rank of Corporal from being a AP Constable.
Friends help me Congratulate my brother.
---
Kenya Insights allows guest blogging, if you want to be published on Kenya's most authoritative and accurate blog, have an expose, news, story angles, human interest stories, drop us an email on

[email protected]

or via Telegram
---
Grace Msalame Sues Uganda's Tourism Board For Illegaly Using Her Curvy Photos To Promote Sex Tourism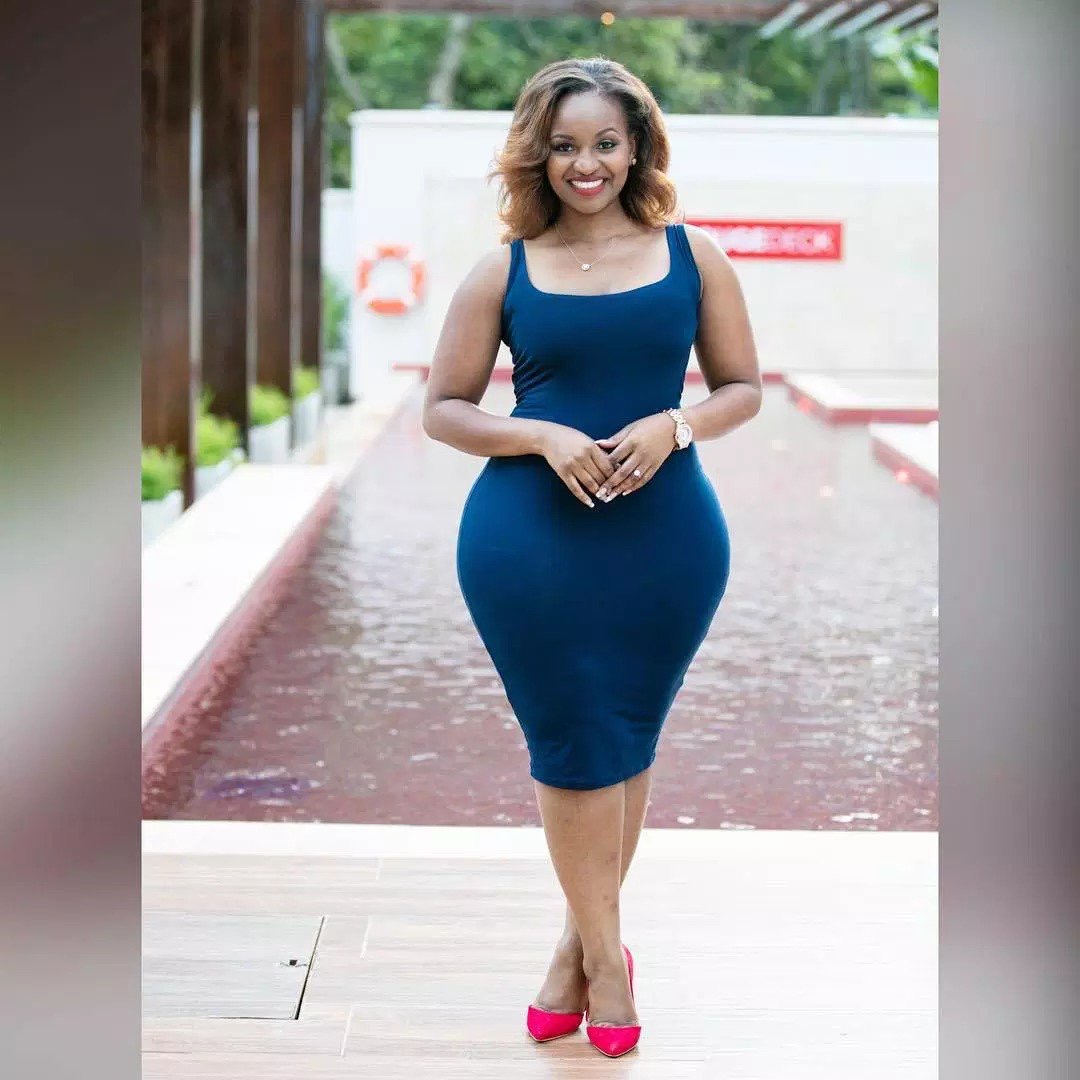 Uganda's Ministry of Tourism unveiled a beauty pageant dubbed 'Miss Curvy Uganda' in a bid to promote tourism in the country, the ministry decided to use Kenya's media personality Grace Msalame as the official face of their Miss Curvy Uganda contest without her knowledge. Whether it was a mistake or deliberate is unknown but now they'll have to prove it in court.
Grace a media personality in Kenya has distanced herself from the beauty pageant saying she was never part of the program neither did she give consent for her photo to be used in the promotion.
In a statement, Msalame says, "I take great exception for the fact that my image and likeliness are being used to propagate, disseminate and encourage objectification of women. I don't agree nor endorse such a message or anyone who's a creator of the idea that women's body are tourist attraction sites."
While announcing that her lawyers are already on legal course for redress, Msalame says, "I reject any association to me that has been unlawfully created by Miss Curvy Uganda 2019 and its agents."
The media personality claims that her brand has been immensely hit following the publications of her images. "Miss Curvy Uganda's deliberate and calculated use of my image and likeliness to promote violation of women's bodies had defamed my character and reputation damaged a brand that I've worked for so many years to establish, and subjected me to unwarranted and undeserved cyber bullying." She says in her statement.
---
Kenya Insights allows guest blogging, if you want to be published on Kenya's most authoritative and accurate blog, have an expose, news, story angles, human interest stories, drop us an email on

[email protected]

or via Telegram
---