Accusations Emerge That South Sudan Warlord Paul Malong Paid Sh600K For Cleansing Interview As Kenyans Slams Jeff Koinange For Granting The Interview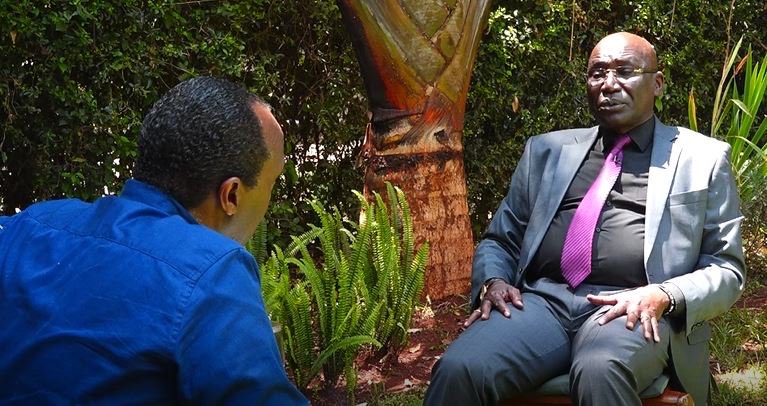 Accusations are now flying that the former  South Sudanese army chief of staff Paul Malong could have bribed his way to the screens for a 'rebuttal' interview following an expose done by Africa Uncensored exposing his role in looting and causing destruction and blood bath in his country.
Malong strongly denied allegations of embezzlement of public funds or committing atrocities against civilians during the five-year civil war in the country.
A recent documentary released by The Sentry and echoed by Africa Uncensored 'The Profiteers' once again reiterated accusations against Malong who is under UN and US sanctions about his wealth and his involvement in the war crimes during the conflict.
In a 25 minute interview with the Kenya Citizen TVreleased on Sunday, Malong further said he didn't take advantage from his position as Governor of Northern Bahr El-Ghazal or profited from his position when he was the chief of staff.
"They did not tell us where I got the money," he said. He further said the documentary and those who accused him have to prove that he has stolen money, give the details of these accounts and the country where these funds are deposited
"I'm not a rich man I'm just taking care of myself and my family. I have nothing," he said.
"Northern Bahr El-Ghazal is not an oil producing state and everybody knows that," so why the accuse me, he wondered.
Regarding the time when he was the army chief of staff, he said the minister of defence is the one who plans the army budget while the chief of staff is the implementer.
I use what is given to me for certain jobs that I'm going to do. if people say I took the tents and sold them that may be, I took ammunition and guns and sold them that may be, (…) but I do not get cash," he said.
The same for the war crimes and atrocities, Malong said he executed the orders he received from his military hierarchy the army commander in chief President Salva Kiir.
"I was not operating independently," he repeated.
Also, he dismissed any responsibility for the killing of civilians in Juba following the clashes at the South Sudanese presidency in July 2016.
"During the J1 fight, I was in control of the army more than any time," he said stressing that the clashes ended at Jebel Kogor.
When asked about the rape of women in Juba, he said it was done by security soldier but not his army.
"I know what happened. It was in one of the hotels and one of the ladies said that the person who had raped her is an agent of security soldier and his name was written," he said.
On the UN sanction, Malong said "they are missing the point. If they speak about the cause of the war, the cause of war is Salva and Machar. Whatever I did in the army was just orders," he said again.
The old friend of the South Sudanese president avoided criticising Salva Kiir for his sack from the position of the army chief of staff.
However, Malong said that he was disappointed when Kiir accused him of asking Kenyan, Ugandan presidents and even Ethiopian prime minister to support him to overthrow Salva Kiir.
The South Sudanese tycoon Lawrence Lual Malong Yor Jr. took part in the interview to explain that General Malong was not his father and he is not his relative.
He and General Malong said they would pursue those who continue to repeat such claims in order to prove the corruption of the former South Sudanese official.
It is ironical that General Malong 'accepted' for an interview with Jeff to clear his name yet he refused to give John Namu audience during the compilation of documentary to comment on the accusations.
Documentary 'The Profiteers' was set to air on KTN but it was cancelled on the last minute in what is speculated to have been as a result of orders given to the station to edit out Malong's name who was adversely mentioned in the three parts documentary.
It only went to show how well connected and powerful Malong is.
New information emerging is the general could've bribed his way to the tv after parting with Sh.600,000 or above. According Steve Juma, a journalist, he was approached by unnamed diplomat who offered sh600K for an interview with the accused general.
Steve says he declined the offer but wasn't surprised to watch the request materialize when Malong was hosted on Citizen TV.
The controversial interview has been labeled a cleansing attempt and has brought Jeff Koinange under harsh criticism.
Jesus. What's Jeff Koinange doing? Is this what Kenyan TV has turned into? What nonsense is this?

— Gabriel Oguda (@gabrieloguda) October 14, 2018
Jeff Koinange Laundry Services – "Got Dirt? We Got Clean!" pic.twitter.com/CnF84FHHVd

— Bruce 🇰🇪 (@ngwata_) October 14, 2018
Is it journalism if there is no right of reply?
Is it investigative if subjects were not directly interviewed?

Jeff Koinange making me question things. And I suppose that is the intent.

But he really is biased in presenting the other side of the coin. Clearly propaganda.

— 🌸Betty Waitherero🌈 Baby Hippo (@DoItBetty) October 14, 2018
---
Kenya Insights allows guest blogging, if you want to be published on Kenya's most authoritative and accurate blog, have an expose, news, story angles, human interest stories, drop us an email on

[email protected]

or via Telegram
---
Al Shabaab Recruiting Youths In Kakamega Politician Raises The Alarm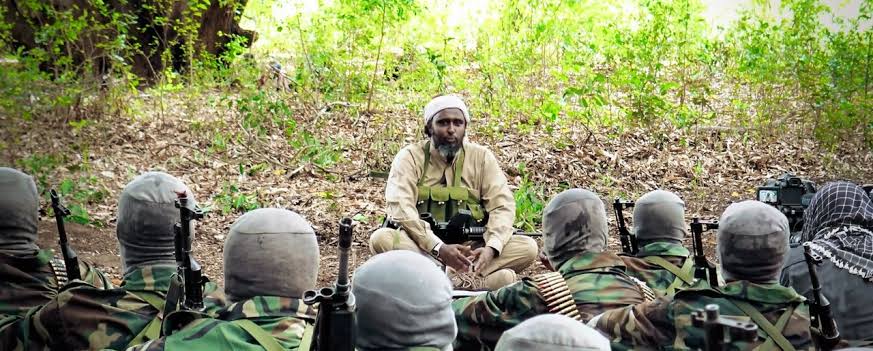 Suicide bomber who blew himself up at Dusit terror attack was positively identified as Mahir, a Kenyan who hailed from Mombasa, Gichunge, who's said to be the mastermind of the Nairobi Hotel attack that left 21 civilians dead, came from Nyeri.
Al Shabaab in their new terror phase are targeting the youths male and female who're non Somalis and recruiting them into the militia with promises of better pay and mostly it comes with intense radicalization.
Slums such as Majengo in both Nairobi, Mombasa and Nyeri due to the poverty levels, had been a fertile grounds for recruitments and many youths have crossed over to Somalia to join Al Shabaab. Most youths from these areas are on the anti terror police watch list.
The new face of Al Shabaab is represented by young men from different Kenyan ethnic groups. It is a departure from the typical profile of an Al-Shabaab membership from Somalia and sympathisers from local Somalis. It is also a marked difference from the youth from Mombasa and other coastal towns attracted to the jihadist ideology.
Elgiva Bwire Oliacha, alias Mohamed Saif was jailed for life after pleading guilty to grenade attacks in Nairobi that rocked the city in 2011. Bwire comes from Busia in Western where there's an alarm over heavy recruitment of the youths into the terrorist organization.
Former Ikolomani MP Bonnie Khalwale has called up the anti terror unit to move with speed and find the person behind the recruiting going round in the area, "The national security organs must pitch tent in Kakamega and establish who is (are) behind the disappearance of our youth (mainly from Shinyalu) from their homes to join Al-Shabaab camps in Somalia." Said Khalwale.
Western region has been on the terror watch given increasing number of youths converting to Islam before disappearing to Somalia a jar of worms that has its lid now open by the former legislator.
Violet Kemunto whom the police have now listed amongst the top most wanted criminals said to be behind the Dusit attack, incidentally, went to school in Masinde Muliro University also in Kakamega, Western. She was wife to Gichunge whom the police say was the attack's mastermind and believed to have been killed at Dusit.
With diversification in ethnic composition and using home grown terrorists, the security agencies must adopt to the changing times to avoid overlooking potential threats.
Initiatives such as Nyumba Kumi need to be taken with seriousness it deserves for surveillance, identifying and eliminating potential threats, Gichunge and Kemunto stayed at an apartment in Muchatha since March 2018 and planned the attack from there to its execution and no one suspected any foul play perhaps because of their ethnicity.
Other than securing borders, Nyumba Kumi initiative needs to be revived for human intelligence collection more so now that their could be a sleeper cell next door without you knowing since in Nairobi, no one bothers to know their neighbor and there lays the dangers.
---
Kenya Insights allows guest blogging, if you want to be published on Kenya's most authoritative and accurate blog, have an expose, news, story angles, human interest stories, drop us an email on

[email protected]

or via Telegram
---
Central Bank Sacks It's Employee And Atheists President Over His Tweets Attacking The Goverment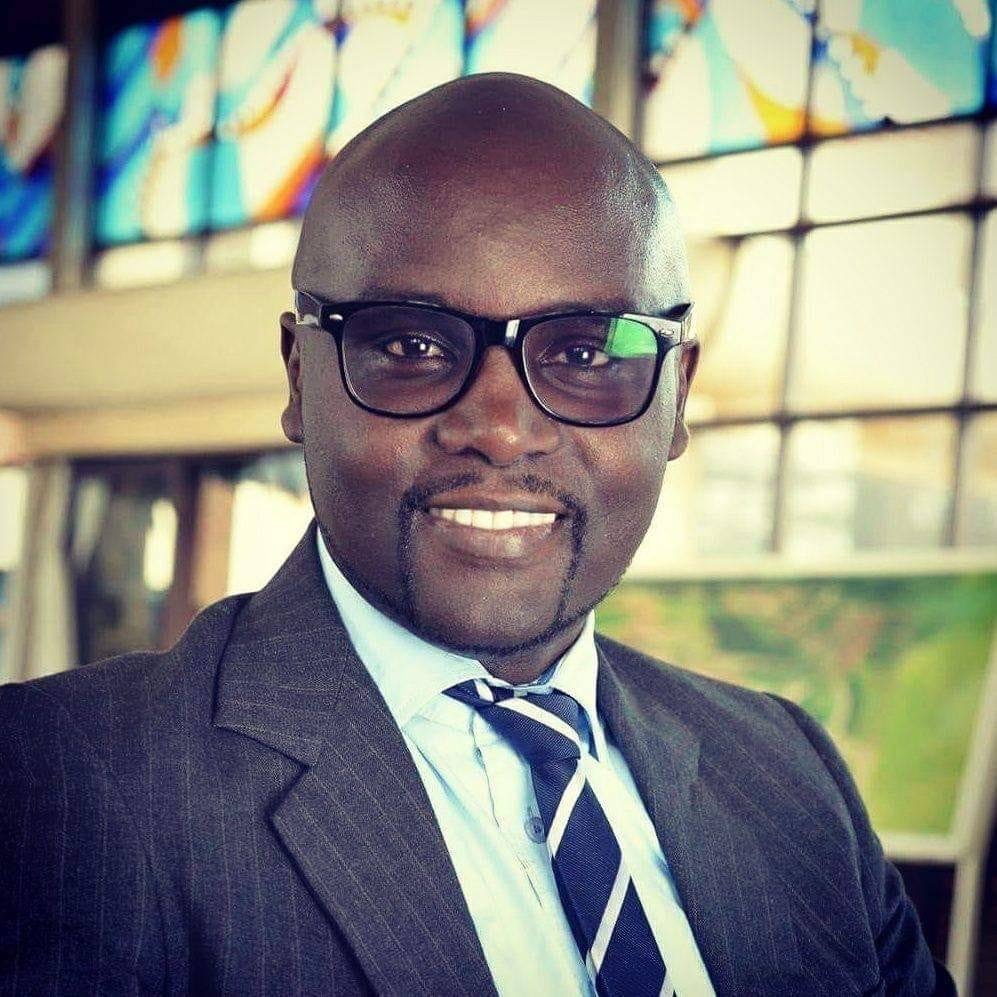 Harrison Mumia, the founder and President of atheists in Kenya, has suffered a blow from his employer CBK after disciplinary action was keyed on him following a cause of action letter in response to anti government tweets that he made.
Mumia was first served with a notice to show cause on 23rd May 2017 where he was accused of  disobedience and insubordination from various post that he made against the government, he was cautioned and told maintain political neutrality.
He might have survived but eyes remained on him, according to HR Acting Director, Terry Ng'ang'a, Mumia violated his terms by repeating the same posts that criticized the government.
In a supposed tweet captured from Mumia, It reads,"I thought MP Alfred Keter was in government. I thought he was ndaani ndaani, mbona anashikwa tena na his government tena? Unless being in government is a myth, to those who voted jubilee mko ndani ya government in best sense?"
He was accused of going contrary to the Public Officers Ethics Act No 4 of 2003 by stating his political opinion and for suggesting that action on Sang was politically motivated and not out of fair investigations. CBK was handling the case.
In the same arguments he was accused of gross misconduct by discrediting his employer(CBK) who was part of the investigating agencies on Keter's case.
In another post he tweeted, "can jubilee NEC make Uhuru resign like the ANC did for Zuma? Does jubilee have a NEC? If it happened, it would be a relief for Kenyans. Right now any change from Uhuru is better than Uhuru any!!"
According to CBK, this was a clear partisan, political stand that Harrison had made thereby violating political neutrality. He was suspended as investigations continued and officially dismissed on January 11.
Mumia in his defense, denies authoring the said tweets, "The letters quote TWEETS that were NOT authored by MYSELF. They do not mention anything about CBK or anyone. CBK has clearly demonstrated  that it will gag fundamental FREEDOMS and RIGHTS of employees who seem to be anti -establishment."
The atheists president believes that there's more of political witchunting involved in his case, "Assuming those were my TWEETS, it doesn't lay ground for gross misconduct. CBK should realize that many Kenyans engaged in all sorts of political conversations before, during and after the elections. I believe Ms Terry Ng'ang'a (Ag. Director) was behind the scheme."
Mumia believes his rights to free political expression has been abused and will be seeking legal redress and possibly win his job back or be compensated, "I am putting together a law suit against the CBK seeking damages. I also will seek audience with other parties that will help me fight this clawing back of our Constitutional Rights by the deep state at CBK." He concludes.
What do you think about the action taken by the bank.
---
Kenya Insights allows guest blogging, if you want to be published on Kenya's most authoritative and accurate blog, have an expose, news, story angles, human interest stories, drop us an email on

[email protected]

or via Telegram
---
Images Showing Intense Moments When Riverside Attack Survivors Reunited With Families After Being Saved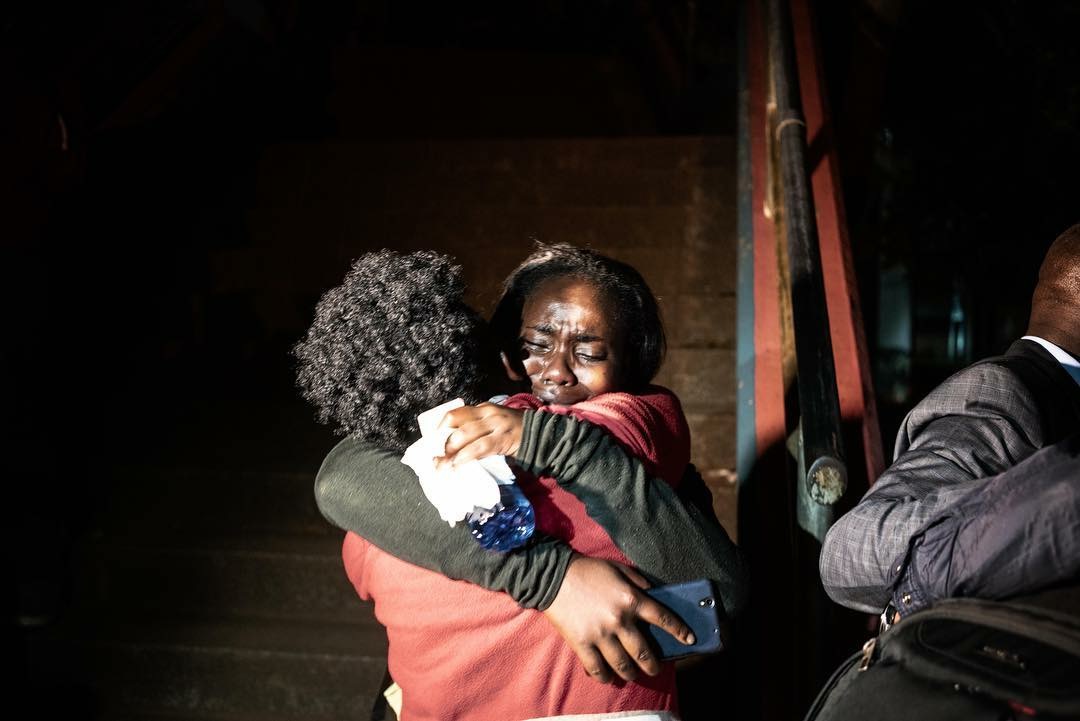 When the armed attackers stormed into Dusit, the establishment had close to a thousand civilians going about their businesses. When the first attacker blew himself up in a suicide bomb mission, life took a sharp turn and it was everyone running to save their lives.
At the end of the 18 hours ordeal, 21 innocent people had been fell by the evil acts of 6 terrorists. Police say they rescued over 700 civilians. While some were quickly evacuated, some were trapped in buildings and had to endure every scary moments it came with.
Thanks to the swift action by our galatant Officers, last rescue was done at around 3am before the terrorists were cornered and fell. Fredrik Lernelyd for AFP, captured and shared the images below, showing the moment survivors running into the arms of their friends and relatives whom had camped outside praying to see them walk out alive.
---
Kenya Insights allows guest blogging, if you want to be published on Kenya's most authoritative and accurate blog, have an expose, news, story angles, human interest stories, drop us an email on

[email protected]

or via Telegram
---