Police Raid At Mwalimu Abduba Dida's South C Home Ties Him To A Prostitution And Human Trafficking Syndicate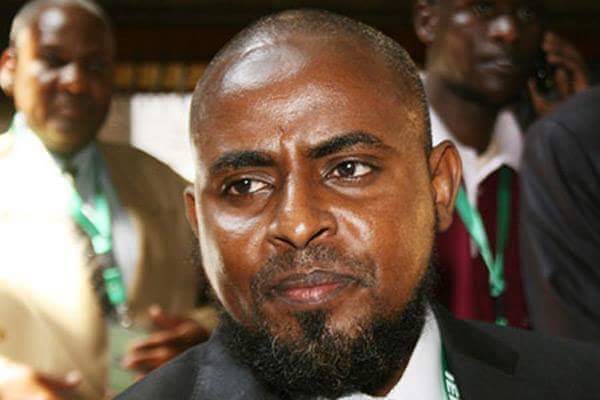 Former Presidential candidate Abduba Dida is a man in trouble, away from his positive public image glittering with a religious and wise old man, a cloud of darkness engulfs his private life.
During a raid by immigration officers and DCIs at his South C home where members of the public had reported suspicious activities were taking place at his two apartments, 12 Chinese officials engaging in prostitution were arrested. It's said this was a brothel running right in Dida's home.
Police discovered sex enhancing drugs, filming equipments which points at possible porn production. Rumours Of Dida engaging in illegal activities as human trafficking didn't start flying today but have been there since he surfaced to the political scenes in 2013.
According to a Twitter user by the name Of choppy and who's a neighbor, the raid was timely, "The guy does  illegal businesses in his premises. I was there myself.he seems was engaging in trafficking and money laundering. His boys were busy yapping how  they have pocketed the system. When abduba came he was arrested. Hiyo kameme yake ikaisha hapo pap!"
BREAKING:
15 Chinese were arrested by Immigration officers @DCI_Kenya this morning in South C estate BROTHEL, it's believed they have been engaging in Prostitution. They are being processed for deportation. Cc. @GKihalangwa @InteriorKE #AskImmigrationKE @TheStarKenya pic.twitter.com/R4bmu5DWRV

— Immigration Kenya. (@ImmigrationDept) September 19, 2018
"Some like Abduba Dida are just vying to market their human trafficking businesses." Said blogger Alai in 2013. Dida apparently owns an agency that sends Kenyans to the Middle East for employment and it's in this that he's suspected to be involved in the illegal activities.
In a swoop targeting fugitives, human traffickers and immigration violators, officers uncovered that Dida's apartment was operating as a brothel and 12 Chinese prostitutes; eight girls and four men were arrested.
One of the Chinese men arrested in the raid was on the police watch list for prostitution and illegal gambling and had been deported in 2017 only to sneak back into the country disguised under a new passport. Immigration has marked all the arrested as illegal immigrants and are currently being processed for deportation.
At the same time, ten Uganda citizens set to be trafficked To Saudi Arabia by a Kenyan trafficker were also unearthed in the raid. This becomes the first public explode the former presidential candidate is having with the law and will be interesting to watch how it all goes.
---
Kenya Insights allows guest blogging, if you want to be published on Kenya's most authoritative and accurate blog, have an expose, news, story angles, human interest stories, drop us an email on

[email protected]

or via Telegram
---
Reinstatement Of Suspended Dr Catherine Mutindi Exposes Sonko's Propaganda On Pumwani Hospital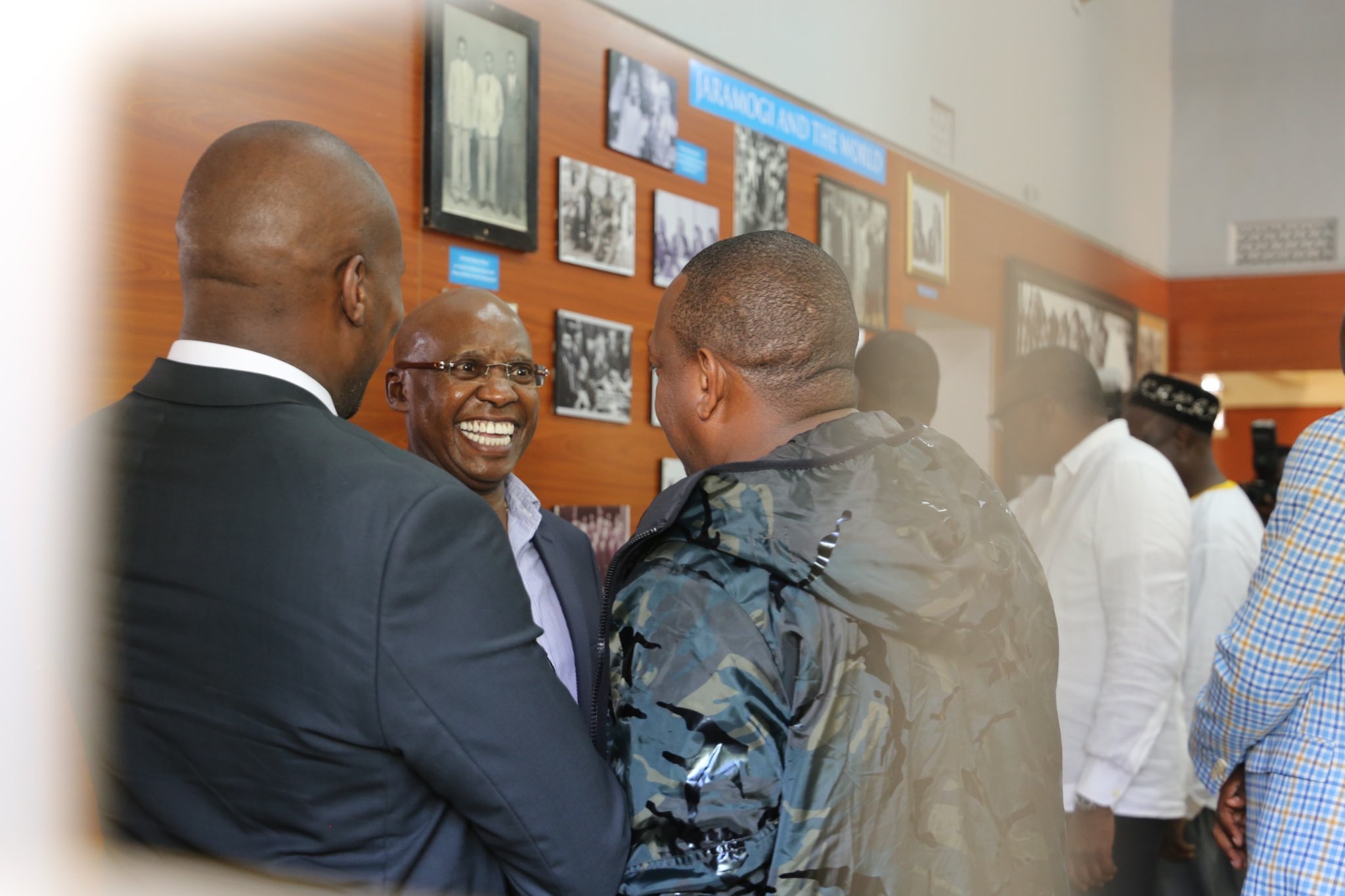 Known for being over reactive and playing to public emotions as opposed to facts, the Nairobi Governor Mike Sonko In September suspended suspended the hospital superintendent & doctor in-charge. It was alleged that the staff switched off the power in the new born unit. Governor conducted an impromptu visit that found bodies stuffed in boxes at the storeroom.
In the public eye, the governor did the right thing, however, behind the scenes, he failed to recognize and address the systemic failures that had led to his expose.
According to a summary report on operation at the hospital in the period under focus in September, a total of 156 deliveries were made and only 6 deaths registered. On accusations of hiding bodies, the report said that The hospital didn't a holding room for dead bodies. The room had a total of eleven (11) bodies.
"These bodies are ferried to City Mortuary for disposal on Mondays, Wednesdays and Fridays. Of the eleven (11) bodies in the holding room: • Four (4) were to be ferried to City Mortuary on Friday 14th September, 2018 • Six (6) who died over the weekend will be ferried today to City Mortuary. • One (1) non-tagged neonate is not from the hospital un-procedurally within the holding area with no documentation availed by the mortician." Said the report on the discovered bodies that the governor live-streamed to his followers on Facebook.
Because of poor facilitation, the staff have to be innovative, " There are no body bags to keep the deceased in before transfer to the morgue. Hospital staff have to make do with what's available. Carton boxes and plastic disposal bags are the most available temporary storage for these little angels. Every deceased person, irrespective of age, is registered in the death notification register provided by the registrar of persons (births and deaths). Each of these little ones is moved to city mortuary with an attached notification. They are not just statistics." Said Dr. Bosire.
Dr Catherine Munini the suspended medical superintendent at Pumwani has now been reinstated and redeployed to Mbagathi Hospital after it emerged that her rushed suspension was discredited that it was unfair and unthought over given the fact that at the time she was outside the country in Zambia amid more so that the limiting factors at hand on handling bodies hadn't been addressed.
Questions now hangs on how suspended doctors like Dr. Kamau aren't reinstated since they were all suspended over disapproved reasons as Dr. Catherine who's now the boss at Mbagathi. Dr Joseph Karani has been moved to Pumwani as the boss.
County Secretary Peter Kariuki, County Secretary Peter Kariuki, Acting CEC health Vesca Kangogo, Chief Officer Health Mahat Mohammed, County Attorney Kwamboka, And the Gynaecologists as Pumwani Dr Kamau were all suspended for telling the truth and going against the Governor's script which has now been discredited.
It's not surprising that currently there's a smear campaign on Dr. Catherine on social media even after investigations proving she wasn't tainted. Our sources allege that the current hospital administrator at Pumwani Mr Geoffrey Mosiria who's described as a crafty man, is behind the smear campaign against Dr. Catherine Mutindi.
What's obvious after going through the facts that the office of the governor hasn't refuted is that the suspended doctors were victims of rushed decisions and were after all innocent. Systemic failures as that of Pumwani can't be resolved by emotions but in-depth look. This what I've been saying also about KNH where understaffing, under funding and over crowding is overlooked yet the biggest barriers to effective service delivery. Question now that remains is the fate of the other doctors suspended by Sonko if they'll be reinstated as well since facts have proven them right and that Dr Catherine is back in service.
---
Kenya Insights allows guest blogging, if you want to be published on Kenya's most authoritative and accurate blog, have an expose, news, story angles, human interest stories, drop us an email on

[email protected]

or via Telegram
---
PHOTOS: Migori Governor Okoth Obado Recieved With Jubilations As He Reports Back To Work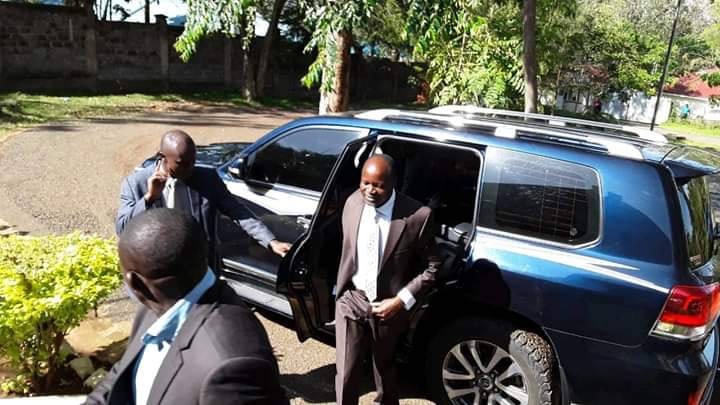 For 34 days, the county boss stayed without the luxuries and pomp that power comes with. Obado who was arrested and charged over the death of his girlfriend Sharon Otieno, would spend his days and cold nights in Industrial Area as he fought for the court to grant him bail and his wish was granted last week.
Mr Obado was released from the Industrial Area Prison on Thursday evening after being freed on cash bail. The governor is out on a Sh5 million cash bail but he cannot go to his palatial home in Rapogi because it within a 20km radius the court ruled he should not breach lest he is taken back to prison.
To conform with the terms, Obado has now moved to his old house in compliance with High Court bond terms that require him to stay away from Homa Bay's boundary by at least 20km.The Migori house belongs to BAT Kenya and was rented by the county administration in 2014. He vacated the house three years ago when the construction of his new rural home was completed. He has been operating from his Rapogi home, which is within the 20km radius.
Justice Jessie Lessit on Wednesday ruled that Mr Obado was entitled to bond, as none of the evidence and witnesses had directly linked him to the murder of the Rongo University student.
Unbowed by his tribulations which he has repeatedly attributed to politics, the Governor with full power apparatus, reported to work where his staff and supporters at the county's headquarters welcomed him with jubilation.
Obado chaired a meeting with his cabinet and was updated on various developments in his absence. Many had thought he'd resign from office given the murder case and integrity scope but all that seem not to be happening. There's supposedly an impeachment motion in the cooking to oust the governor in what can be said to be a looming battle. For now it's bsbk to enjoying power contraptions for the Governor who can't get out of his county.
---
Kenya Insights allows guest blogging, if you want to be published on Kenya's most authoritative and accurate blog, have an expose, news, story angles, human interest stories, drop us an email on

[email protected]

or via Telegram
---
Mixed Reactions As Kiuna's JCC Allows Gay Journalist Richard Quest To The Pulpit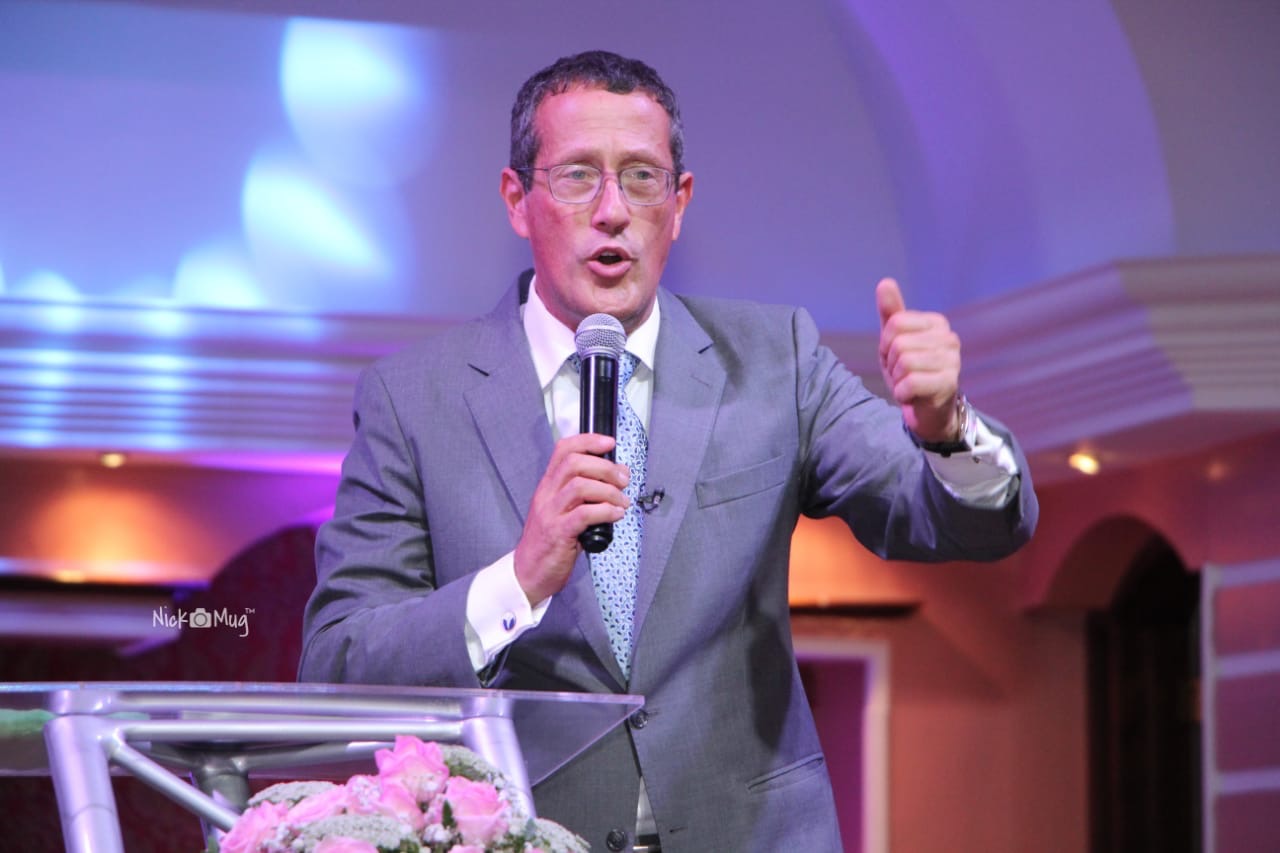 Homosexuality remains one of those taboo topics in Kenya such that when Obama visited Kenya, President Uhuru veered off discussions in that perspective telling his US counterpart that homosexuality is a non issue.
Under Kenyan laws, homosexuality is still considered criminal punishable by imprisonment. Kenya despite criminalizing the samesex relationships is however not as hostile on homosexuals as neighboring countries, Kenya has remained a safe hub for gays given the soft stance. There's reportedly a case in the brewing that would eventually see Kenya legalizing homosexuality and join rest of west countries now allowing same sex marriages.
The church especially the Kenyan clergy has been preaching against gayism and that's why it didn't come as a surprise when section of Kenyans criticized JCC when they hosted CNN's Richard Quest and allowed him to use the pulpit to preach during their Sunday service.
While there's nothing wrong with allowing him to the pulpit, it is unusual and newsworthy for the church to embrace Quest who's publicly gay having come out himself. Can this be read as the church giving a node to homosexuality? It is a statement that's being made not sure what they were saying.
Kenyans as always, had a lot to say on this particular matter in which the church is being accused of double standards and hypocrisy in the sense that, we have publicly declared gay people in the country that the church has never hosted, JCC is accused of clinging on the clout that the CNN journalist has come with since his entry into the country.
Sample of the comments:
Holly Kenyan; A Kenyan ,born and raised  who is a 100% a church attendant and never misses a church service  have never been given a chance in the same church to say hi!!! Richard Quest has been given a VIP sit and 30 minutes worth of airtime and first time church attendant.
Michael Kyale; Seriously ? We have allowed Mr. Quest who is GAY, without any apologies/repentance to speak on pulpit? Something not right here.
Mercy Amisi; I honestly see nothing wrong here. When Jesus died at the cross, the curtain at the temple tore into two, showing the church was opened to all. Funny how adulterous attending church sermons are now condemning JCC for welcoming Richard smh.
Richard Quest is in the country to shoot two episodes of his Quest Means Business which was to air live on Thursday and Friday but didn't given the bomb scares in the US.
---
Kenya Insights allows guest blogging, if you want to be published on Kenya's most authoritative and accurate blog, have an expose, news, story angles, human interest stories, drop us an email on

[email protected]

or via Telegram
---