Violet Kemunto: The Changing Face Of Terror And Why Now Al Shabaab Targets The Young And Educated Men And Women For Recruitment In Kenya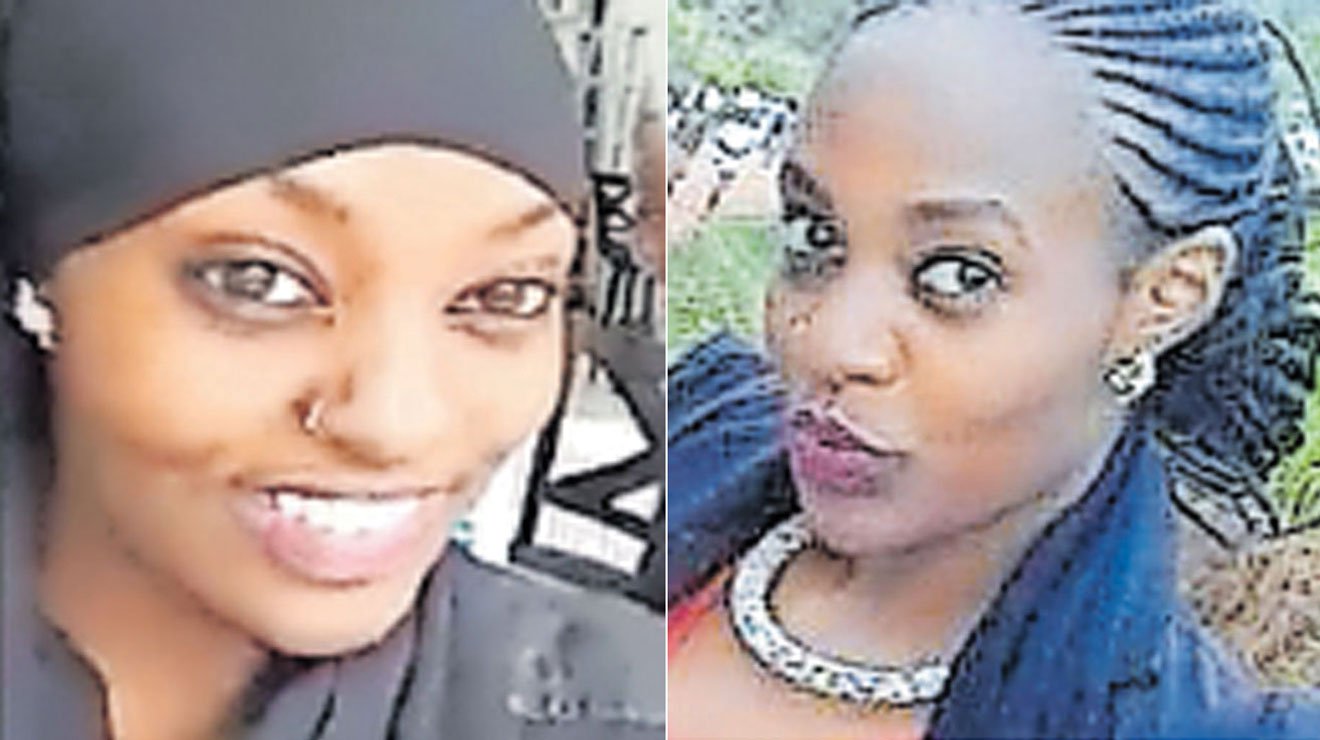 How does a country deal with Al-Shabaab returnees, home grown terrorism and an increasing attractiveness of young people who don't come from disadvantaged backgrounds to extremism? These are the challenges Tuesday's attack at dusitD2 hotel complex has presented Kenya's security apparatus.The revelation that those who executed the attack and part of the planning are locals has sent shock waves across the country on why a bunch of Kenyans would plan the slaughter of their fellow countrymen on orders from across the border.An affidavit filed in court by the Anti-Terror Police Unit seeking detention of five people showed that Ali Salim Gichunge and Violet Kemunto, believed to have played a key role in planning the attack, were being faclilitated from Somalia.
"A quick perusal of their phone numbers shows they were in constant communication with several contacts in Somalia," said the affidavit filed by Inspector Monica Githaiga.Although local terror cells have been used on several occasions to carry out attacks, Tuesday's was the first of such a grand scale to be planned and executed by Kenyans. This shows a change in strategy by Al-Shabaab which has previously sent Somali nationals from their ranks to carry out a big hit.
The Westgate and Garrisa University attacks, which stand out as being on almost a similar scale in terms of strategy and execution, were led by fighters who had crossed the border from Somalia. Additionally, the two biggest names associated with the attack, Gichunge and Kemunto, have broken the stereotypic view and the long standing association of ethnic Somalis to terrorism by Kenyans. While distancing themselves from terrorists, residents of Eastleigh who closed their shops for an hour on Friday to honour those who died at dusitD2, said Somalis and Muslims are peaceful and do not advocate such killings."The community is here to say no to terrorism, no to extremism and no to violence.
Al-Shabaab do not enjoy any support from this community. They do not represent or talk on our behalf," said Kamkunji MP Yusuf Hassan."We are not Al Shabaab, neither do they speak for us. We do not agree with their ideology of killing innocent people. Eastleigh is not a hub for terrorists. We will find them and flush them out," vowed Yusuf.
Backfiring moves
When Kenya deployed its forces into Somalia and offered to train some of the distressed country's soldiers, it had no idea that the move would set it on a collision course with an enemy it had set out to annihilate. As the Somali soldiers were getting their training at Archer's Post, some 70 kilometres from Isiolo Town and at Manyani in Taita Taveta, another training of sorts was going on. Young Kenyan men and women were being lured by the same enemy the government was trying to keep off.
And this time, it was different. The enemy switched it up a bit and went to the very core of society, convincing and recruiting from the very heart of the communities. One of these men and women was Gichunge, whose face his family says, had been away from them for years, only to resurface on CCTV footage as one of the attackers in the bloody Riverside attack that led to the death of dozens.At the time, Isiolo was one of Al-Shabaab's fertile recruiting grounds.
Hundreds of youth, according to intelligence sources, had been recruited from here. Those recruited include high school students. Some youth, including university students, had also been reported to have disappeared. And this was not the only change in strategy. Although the psychology of the recruit remained the same, their sociology too changed. From recruiting the downtrodden and poorly educated, recruiters trained their eyes on well-educated children from well off families.
The situation is similar in Marsabit, where the now famous 'Mount Marsabit Warriors' were lured into Somalia by a teacher who graduated from Garissa University. To date, the whereabouts of the five boys and three girls as well as their female teacher remain unknown. Isiolo County Directorate of Criminal Investigation Raphael Wawire said Gichunge hails from Isiolo, and is one of the many youths lured away by Al-Shabaab.
Former Isiolo County Commissioner George Natembeya, who is now in the same capacity in Narok, had in 2016 said that scores of youth had been recruited into the terror group, but some had come back.Yussuf Dogo of Friends of Nomads International (Foni), an NGO that works in northern Kenya counties, said Al-Shabaab had devised "known ways" (recruiting non-Somalis and Coastal) to disguise its campaign to carry out terror attacks.
The reality that Al-Shabaab can now use Kenyans to carry out such large scale attacks and that terrorism can no longer be related to a certain community or lack of economic opportunities is what experts say is the changing face of terror. Kemunto, a journalism graduate from Masinde Muliro University of Science and Technology (MMUST), has continued an emerging pattern of educated individuals who are increasingly joining terror groups.
A study, Violent extremism in Kenya: Why women are a priority, conducted by the Institute for Security Studies in Africa last year said that least 58 students have abandoned universities to join terrorist groups in Somalia, Libya and Syria in the last three years.One of the masterminds of the Garrissa University massacre in 2015, Abdirahim Mohamed, was studying to be a lawyer at the University of Nairobi. On February 2016, police arrestedHassanaen Ahmed, a University of Nairobi biochemistry student, as he was reportedly leaving the country to travel to Libya to join the Islamic State group.
Later in May that year, Gloria Kavaya, a microbiology student at Kenyatta University, was also arrested after she disappeared from school, changed her name and embarked on what police said were plans to travel to Syria."The stand out fact from this week's attack is that the Al-Shabaab has proven that it is still around and it is able to recruit beyond the ethnic Somali base," says James Ndung'u, a security expert.
Returnees dilemma
"What should worry security stake holders is how fast Al Shabaab can evolve to new challenges like opting to use locals when it can no longer send fighters across the border due to strong counter terrorism measures by the Kenyan government," he observes.Ndung'u says one factor making it easy for the Al-Shabaab to recruit from within Kenya is the inability by government to effectively integrate returnees, which means most of them do not completely cut links with the terror group.
This view is also shared by the Institute of Security Studies (ISS) which says while the government has several programmes meant to support the returnees who wish to be reintegrated back to society, the reality is most of them fear getting arrested if they come out."Returnee support for the programme has been limited by their fear and mistrust of the government and its security agencies. Returnees simply stay clear," says ISS in a research paper published recently.
Article first appeared on Standard
---
Kenya Insights allows guest blogging, if you want to be published on Kenya's most authoritative and accurate blog, have an expose, news TIPS, story angles, human interest stories, drop us an email on

[email protected]

or via Telegram
---