Violet Kemunto: The Changing Face Of Terror And Why Now Al Shabaab Targets The Young And Educated Men And Women For Recruitment In Kenya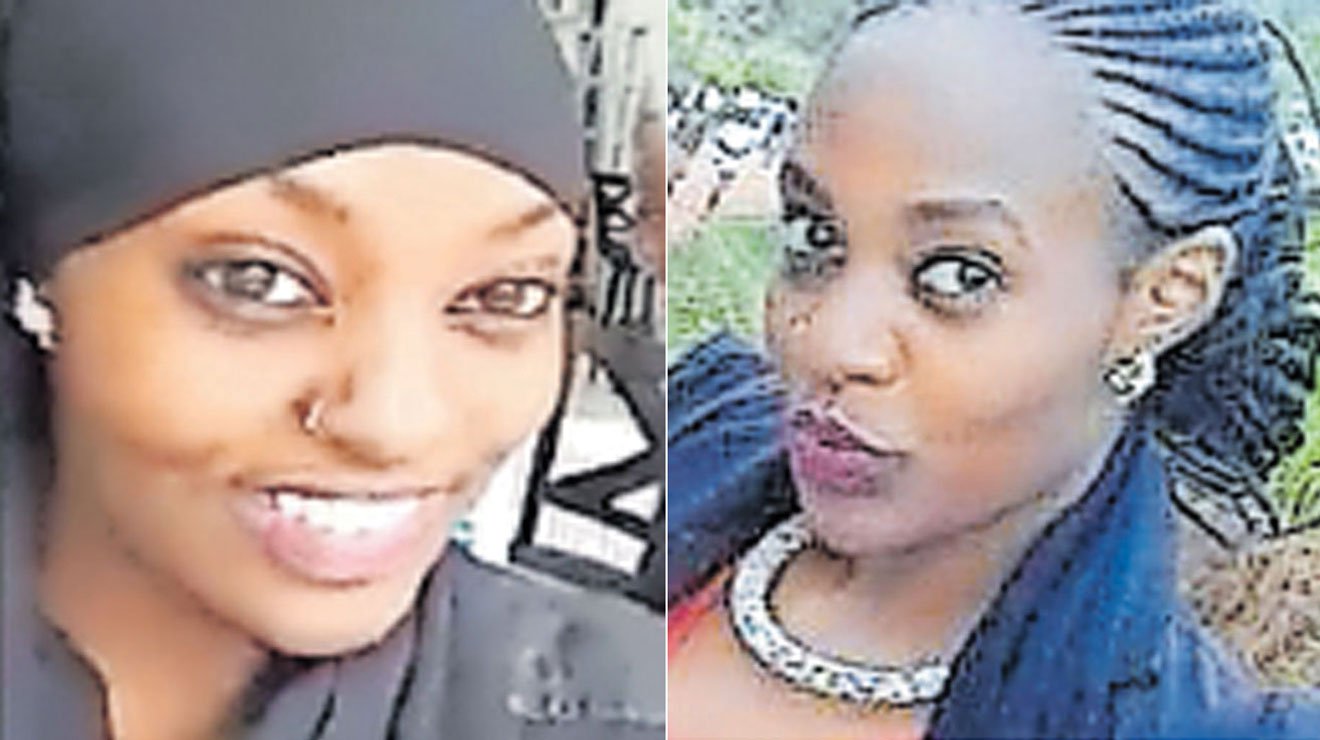 How does a country deal with Al-Shabaab returnees, home grown terrorism and an increasing attractiveness of young people who don't come from disadvantaged backgrounds to extremism? These are the challenges Tuesday's attack at dusitD2 hotel complex has presented Kenya's security apparatus.The revelation that those who executed the attack and part of the planning are locals has sent shock waves across the country on why a bunch of Kenyans would plan the slaughter of their fellow countrymen on orders from across the border.An affidavit filed in court by the Anti-Terror Police Unit seeking detention of five people showed that Ali Salim Gichunge and Violet Kemunto, believed to have played a key role in planning the attack, were being faclilitated from Somalia.
"A quick perusal of their phone numbers shows they were in constant communication with several contacts in Somalia," said the affidavit filed by Inspector Monica Githaiga.Although local terror cells have been used on several occasions to carry out attacks, Tuesday's was the first of such a grand scale to be planned and executed by Kenyans. This shows a change in strategy by Al-Shabaab which has previously sent Somali nationals from their ranks to carry out a big hit.
The Westgate and Garrisa University attacks, which stand out as being on almost a similar scale in terms of strategy and execution, were led by fighters who had crossed the border from Somalia. Additionally, the two biggest names associated with the attack, Gichunge and Kemunto, have broken the stereotypic view and the long standing association of ethnic Somalis to terrorism by Kenyans. While distancing themselves from terrorists, residents of Eastleigh who closed their shops for an hour on Friday to honour those who died at dusitD2, said Somalis and Muslims are peaceful and do not advocate such killings."The community is here to say no to terrorism, no to extremism and no to violence.
Al-Shabaab do not enjoy any support from this community. They do not represent or talk on our behalf," said Kamkunji MP Yusuf Hassan."We are not Al Shabaab, neither do they speak for us. We do not agree with their ideology of killing innocent people. Eastleigh is not a hub for terrorists. We will find them and flush them out," vowed Yusuf.
Backfiring moves
When Kenya deployed its forces into Somalia and offered to train some of the distressed country's soldiers, it had no idea that the move would set it on a collision course with an enemy it had set out to annihilate. As the Somali soldiers were getting their training at Archer's Post, some 70 kilometres from Isiolo Town and at Manyani in Taita Taveta, another training of sorts was going on. Young Kenyan men and women were being lured by the same enemy the government was trying to keep off.
And this time, it was different. The enemy switched it up a bit and went to the very core of society, convincing and recruiting from the very heart of the communities. One of these men and women was Gichunge, whose face his family says, had been away from them for years, only to resurface on CCTV footage as one of the attackers in the bloody Riverside attack that led to the death of dozens.At the time, Isiolo was one of Al-Shabaab's fertile recruiting grounds.
Hundreds of youth, according to intelligence sources, had been recruited from here. Those recruited include high school students. Some youth, including university students, had also been reported to have disappeared. And this was not the only change in strategy. Although the psychology of the recruit remained the same, their sociology too changed. From recruiting the downtrodden and poorly educated, recruiters trained their eyes on well-educated children from well off families.
The situation is similar in Marsabit, where the now famous 'Mount Marsabit Warriors' were lured into Somalia by a teacher who graduated from Garissa University. To date, the whereabouts of the five boys and three girls as well as their female teacher remain unknown. Isiolo County Directorate of Criminal Investigation Raphael Wawire said Gichunge hails from Isiolo, and is one of the many youths lured away by Al-Shabaab.
Former Isiolo County Commissioner George Natembeya, who is now in the same capacity in Narok, had in 2016 said that scores of youth had been recruited into the terror group, but some had come back.Yussuf Dogo of Friends of Nomads International (Foni), an NGO that works in northern Kenya counties, said Al-Shabaab had devised "known ways" (recruiting non-Somalis and Coastal) to disguise its campaign to carry out terror attacks.
The reality that Al-Shabaab can now use Kenyans to carry out such large scale attacks and that terrorism can no longer be related to a certain community or lack of economic opportunities is what experts say is the changing face of terror. Kemunto, a journalism graduate from Masinde Muliro University of Science and Technology (MMUST), has continued an emerging pattern of educated individuals who are increasingly joining terror groups.
A study, Violent extremism in Kenya: Why women are a priority, conducted by the Institute for Security Studies in Africa last year said that least 58 students have abandoned universities to join terrorist groups in Somalia, Libya and Syria in the last three years.One of the masterminds of the Garrissa University massacre in 2015, Abdirahim Mohamed, was studying to be a lawyer at the University of Nairobi. On February 2016, police arrestedHassanaen Ahmed, a University of Nairobi biochemistry student, as he was reportedly leaving the country to travel to Libya to join the Islamic State group.
Later in May that year, Gloria Kavaya, a microbiology student at Kenyatta University, was also arrested after she disappeared from school, changed her name and embarked on what police said were plans to travel to Syria."The stand out fact from this week's attack is that the Al-Shabaab has proven that it is still around and it is able to recruit beyond the ethnic Somali base," says James Ndung'u, a security expert.
Returnees dilemma
"What should worry security stake holders is how fast Al Shabaab can evolve to new challenges like opting to use locals when it can no longer send fighters across the border due to strong counter terrorism measures by the Kenyan government," he observes.Ndung'u says one factor making it easy for the Al-Shabaab to recruit from within Kenya is the inability by government to effectively integrate returnees, which means most of them do not completely cut links with the terror group.
This view is also shared by the Institute of Security Studies (ISS) which says while the government has several programmes meant to support the returnees who wish to be reintegrated back to society, the reality is most of them fear getting arrested if they come out."Returnee support for the programme has been limited by their fear and mistrust of the government and its security agencies. Returnees simply stay clear," says ISS in a research paper published recently.
Article first appeared on Standard
---
Kenya Insights allows guest blogging, if you want to be published on Kenya's most authoritative and accurate blog, have an expose, news, story angles, human interest stories, drop us an email on

[email protected]

or via Telegram
---
Uhuru Must Replace The Rejected Ambassadors By Host Country With Competent Kenyans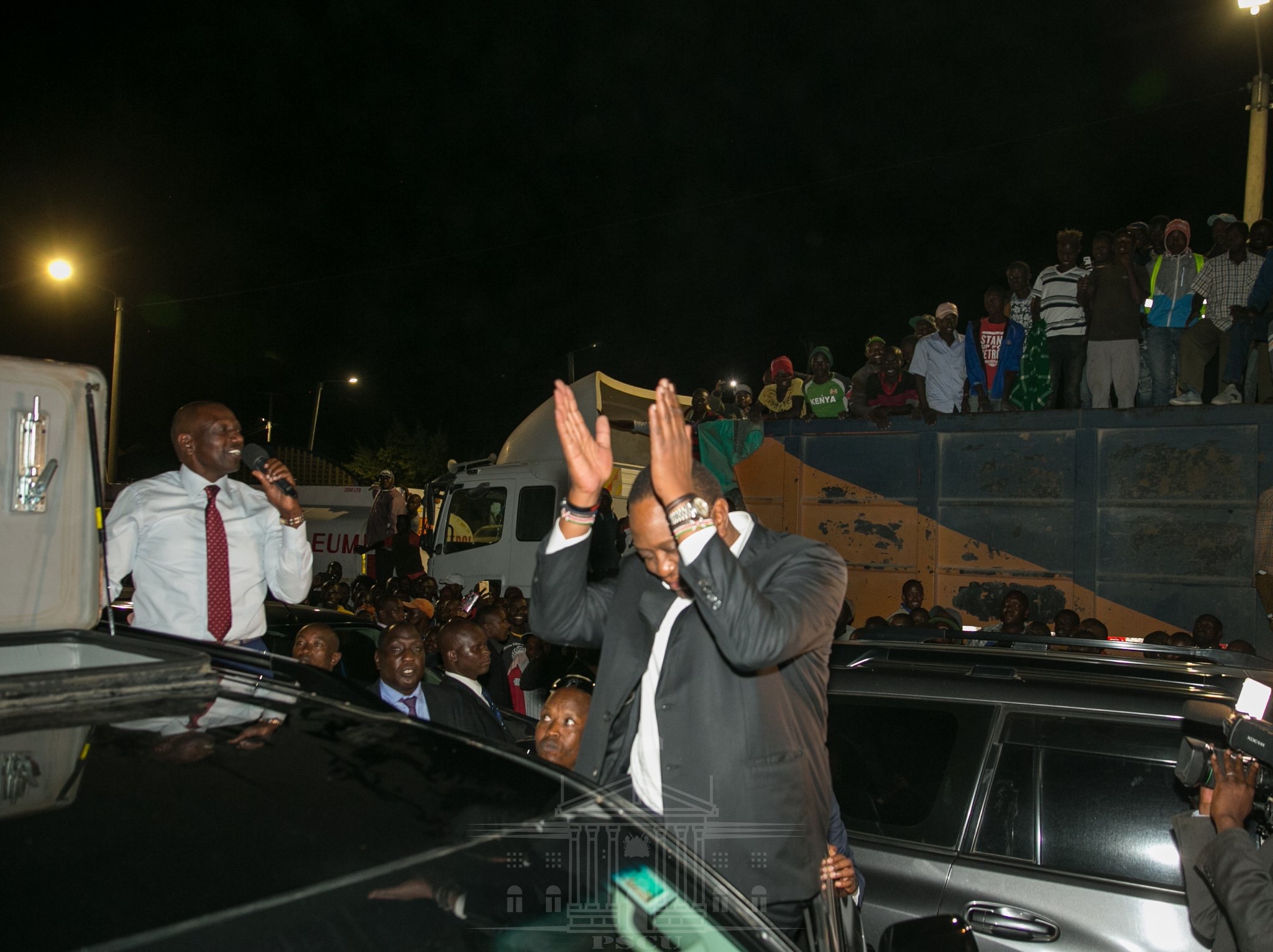 Ambassadorial posts like many other parastatal appointments have been largely awarded on political weighing as opposed to merits. International relations is an important aspect of any country's growth that's why serious country's only assign career diplomats to such duties.
However, in Kenya such posts more often are awarded to political rejects who're given the positions as reward for sycophancy. It now emerges that seven ambassadors of Kenya have been denied accreditation by their host countries given their tainted records in Kenya.
Though the government has been trying behind the scenes to resolve the unprecedented diplomatic development on the postings, it would appear Russia, Turkey, Austria, China, Malaysia, Namibia and Qatar have rejected the new envoys.
And six months after being vetted by Parliament and consequently appointed by President Uhuru Kenyatta, the seven; Ndegwa Muhoro (Malaysia), Hassan Wario (Austria), Benjamin Langat (Namibia), Johnson Kimani Ondieki (Turkey), Richard Ekai (Russia), Sarah Serem (China) and Paddy Ahenda (Qatar) have yet to report to their foreign duty stations.
Other appointments said to have run into the rare diplomatic headwinds include that of ambassador to the European Union (EU) Phyllis Kandie, who was later replaced by former Cabinet colleague Prof Jacob Kaimenyi.
This is a clear manifest that the so called vetting processes conducted in Kenya are just a farce and that other countries prioritize integrity. It still baffles me how someone like Ndegwa Muhoro successfully went through the vetting process despite having an immensely controversial record while he was the DCI.
Here's a man who was at the center of extrajudicial killings including unresolved murders of many including businessman Jacob Juma whom many believe was assassinated by the state and IEBC's ICT Director Chris Musando. Not to mention a heap of corruption accusations labeled against him including the land grabbing of Tatu City.
It therefore doesn't come as a surprise that Muhoro's former position as Directorate of Criminal Investigations, might have worked against his appointment as ambassador to Malaysia.
Apparently, Malaysian government has blocked his appointment citing his alleged blighted record during his tenure at Mazingira House, the DCI headquarters.
During his vetting process by the National Assembly, Muhoro whose first appointment to Israel as an envoy did not materialise, was confronted with allegations of spate of extra-judicial killings and unsolved high-profile murders during his tenure. Malaysian government under the new tough Prime Minister Mahathir Bin Mohamad blocked the former sleuth's ambassadorial job.
Another crook who doesn't deserve to hold any public office is Hassan Wario, the Former Sports CS Wario's appointment may have run into trouble after he was charged together with Olympics legend Kipchoge Keino over the Sh55 million Rio Olympic graft scandal. His case is still pending in court.
Honestly, these are the peiple expected to represent the face of Kenya in the host countries and they walk in with taunted images? What will this say about Kenya? Malaysia for instance has been a safe hum for many corrupt Kenyans who hide their wealth and then you purport to fight corruption and assign a more corrupt individual like Muhoro to represent the country?
The President Must now live by his words, he recently said that none of those implicated in corrupt cases would be allowed to occupy public offices. This is the perfect time for Uhuru to cut links with his corrupt friends. We have able Kenyans who're experienced diplomats to fill those voids. More time must not be wasted.
Muhoro and his group of unworthy choices must be immediately discharged to retirement. The country won't stop running because a few monkeys fell off the tree. President Must now prove a point on what he really stands for.
---
Kenya Insights allows guest blogging, if you want to be published on Kenya's most authoritative and accurate blog, have an expose, news, story angles, human interest stories, drop us an email on

[email protected]

or via Telegram
---
Why Wilkins Fadhili Will Get Away With Everything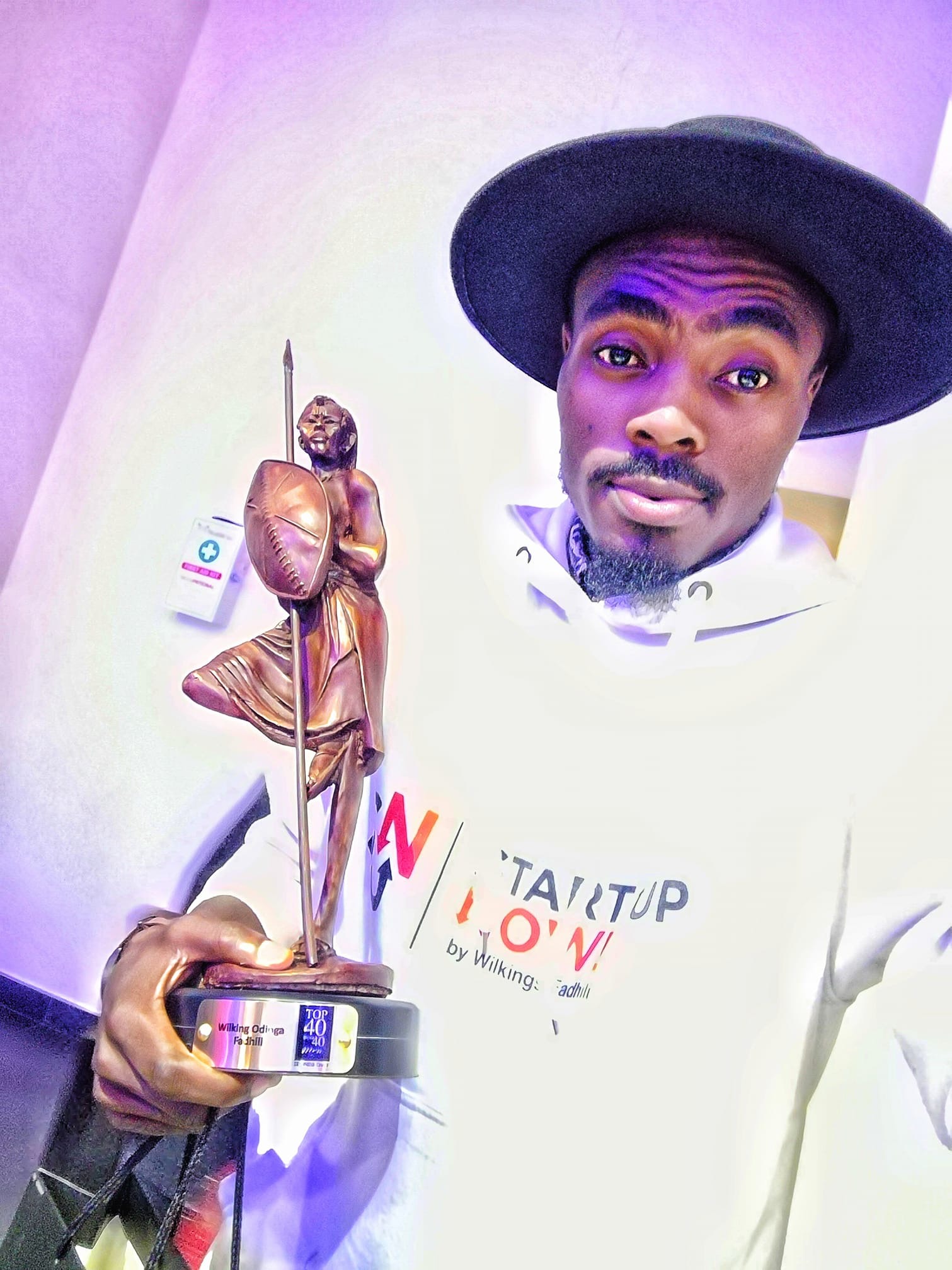 The 2013 block buster 'wolf of wallstreet' was a hit that aimed to caution the young and money obsessed individuals on quick and dirty tricks to earn money. Instead, it served as a blue print to escape poverty by any means. Taking advantage of grey areas and loop holes in the constitutions, many young and old people learnt tricks on how to fake it and make it across the globe. Faking lavish lifestyles, talking like super hustlers and posing to inspire the young and gullible.
Survey shows that out of three young people, one is most likey to be living under pressure to present themselves as having a 'perfect' life on social media. This is what the coning pair, Wilkins Odinga Fadhili and Ruth Ambogo took advantage of. Wilkins chose to be a fake brand strategist, developer and his bae, Ruth Ambogo who came to some sort of limelight through Daughters of Raila campaign team was posing as a successful young lady, below 25 years of age. What she succeeded on is yet to be known.
Ambogo has been taking advantage of the unsuspecting young people, posing as one within their age bracket who has made it. She has organised seminars and workshops, coned young and extended to rip on githeri media that does no background check. If she was not elsewhere coning the youth in the company of Fadhili, she would be the slay in television interviews slotted between soap operas or naija movies because that's when many gullible kids in their late teens and mid tweenties are watching. 'Motivating' and talking as one who made through hardwork but what did she make it on? nothing but fakery.
Ambogo and Fadhili were enroute to enjoying the heroic status like that of a successful athlete, a musician or business person. She was nearly becoming a female Myles Monroe. Only that her motivation was fake and in her head she was living her dream, mid day dreams. Both of them were nominated for funny awards as the most promising under 25s. Are they under 25? Ambogo smears anything in her face to seal pot holes and wrinkes to atlease resemble a young person but even a mad man will tell you that that bae is over thirty and counting.
Back at home they were having living together and having sex, which is allowed if anything they are two very old people thinking of their 40s. With age advancing and world changing, it's like Wilkins was running short of tricks to keep the coning business a float and you know romance without finance is not easy with a slay as your bae. Their thing was hitting rock bottom, reports were doing rounds that Wilkins was moving from one girl's house to the next. Sources close to the couple revealed to K.I that Ambogo was getting tired of Wilkins but still had a feeling that his coning tricks would make a big killing. 
He was under duress, people he had coned or borrowed money from were blowing his phones, he was not landing on new preys, the 'business' was literally bad for him and like any other slay, Ambogo was becoming impatient. When Fadhili's trick to con Larry Madowo (a journalist) failed and Larry bursted him, Ambogo took that as an opportune time to distance herself from her man. She wasn't lucky though, netizens were on her with water tight eveidence that tied them together. 
First coning couple of 2019. Look at where faking has put them, if these guys were real, their friendship would stand the test of time and hardship. No law bars one from being nominated for awards, you actually create your own, nomiated yourself and even award yourself. They faked it to this level. With conversations over millions in public while back at home they argued over tomatoes and secretly went through each others phones. Trust was at its all time low.
Ambogo was faker,  distancing herself when Wilkins was bursted is why, "Fake friends are like shadows: always near you at your brightest moments, but nowhere to be seen at your darkest hour. True friends are like stars, you don't always see them but they are always there." – Habeeb Akande.
By @grinlightmedia on Twitter.
---
Kenya Insights allows guest blogging, if you want to be published on Kenya's most authoritative and accurate blog, have an expose, news, story angles, human interest stories, drop us an email on

[email protected]

or via Telegram
---
From Governor Joho's school of politics comes Hon.Moses A. Oindo 'The Youth Commander'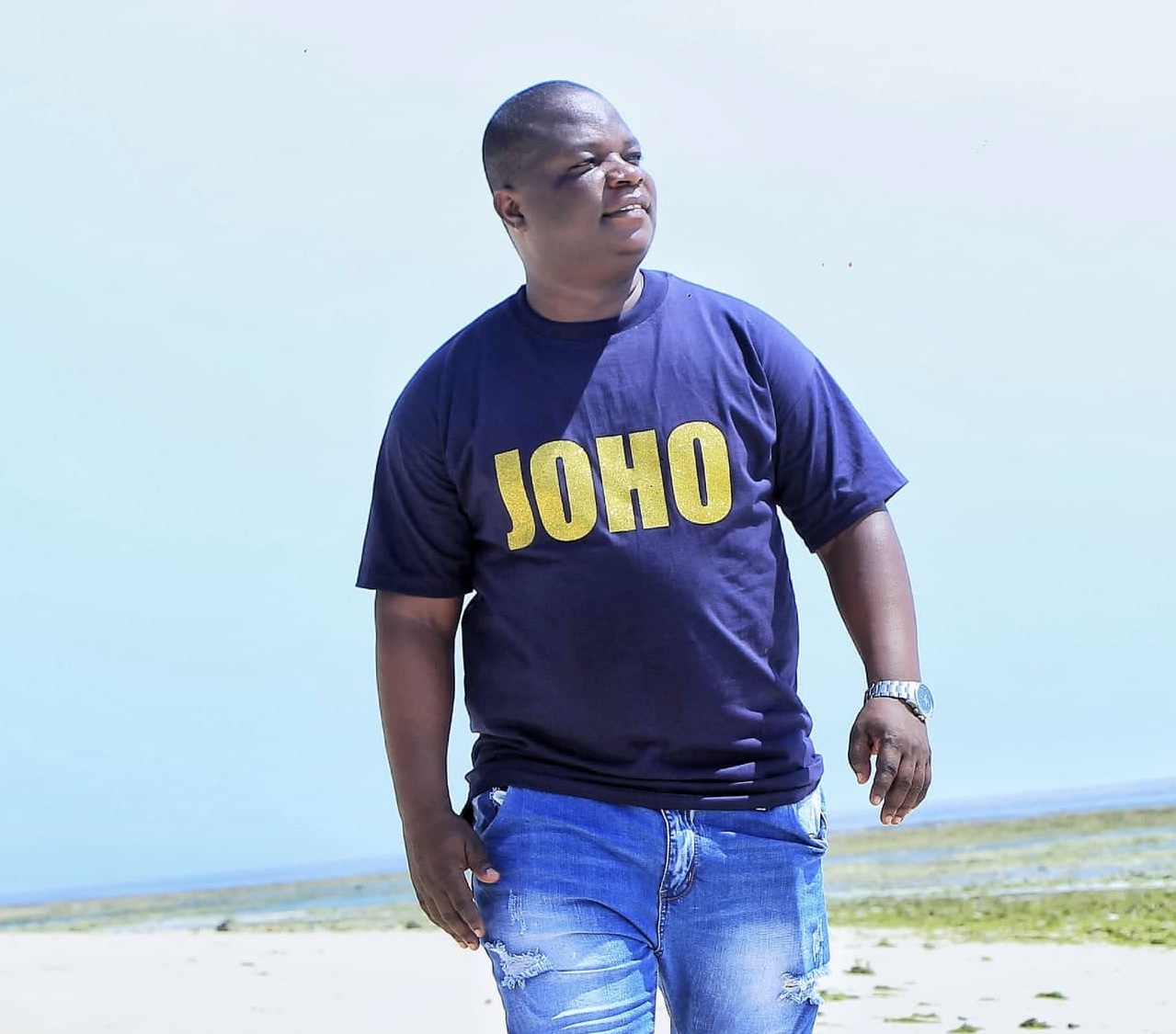 By Kenya Insights reporter
Mombasa Governor Ali Hassan Joho was last weekend in a tour of western Kenya attending a series of fundraisers and sort of meet the people tour in a couple of places in that region. If you allow me, i will say he was on a charm offensive of the region. Dp Ruto has been frequenting Western and Central Kenya donating millions in churches to seal his spot a head of 2022. In a style his own, Sultan 001 threw salvos at the DP forcing his foot soldiers to respond in hurried pressers.
Governor Joho did not respond to Dp Ruto's boys, instead he went on holding fundraisers but in his entourage one could not miss to notice the future Kenyan politics. His team was full of young politicians, most noticeable was nominated MCA Hon. Moses Aran Oindo a.k.a Cv'lizer or Youth Commander as he is commonly reffered to by his supporters.
Cv'lizer's was the star of the tour and in his address he acknowledged Governor Joho as is mentor and political professor. The budding politician spoke with bravado sending chills down knees of his competitors. He made it a somber day for quite a number of rising politicians who are waiting to be spoon fed. 'I'm a student from Joho school of politics' the young law maker said, donning a Joho branded t-shirt. The crowd went bezerk.
Governor Joho was mentored by the former premier, Rt. Hon Raila Odinga among other politicians as Busia Governor Sospeter OJaamon and Ababu Namwamba among others. Seasoned and career politicians have aided the creation of inclusive and representative political system with underlying mission of participation reforms. Time proven, party chiefs have done commendable job at identifying and nurturing emerging politicians to fill their void at times of retirement or serve in other elective positions. 'Joho school of politics' could be doing just that and his top student is not disappointing. Moi's school identified and nurtured the president of the day, H.E Uhuru Kenyatta.
Cvlizer is fast growing with populist and nationalist sentiment, which is a common thing in politics in both sides of the Atlantic. Studies have shown. While some may argue that today populists are social media savvy ….so what? It's what you do off the cameras and off the courts that make you worthy of the people's support. The support online and offline that Cv'lizer enjoys is a result of the real work he is putting on the ground. Community Library through his foundation is complete, disadavantaged kid are in school and a couple musical talents are in mentorship programs.
It is unwritten law today that to actively engage with your supporters you need active social media accounts. He is making good use of social media, directly connecting with his constituents, closely aligning with the corner stone of populism; "ruled by the people". 'Similarly, social media makes it possible for anyone's voice to be elevated, not just pundits and plutocrats' finds Hendrickson and Galston. This, when coupled with constructive projects inspire good following and elevates one above sleeping giants. 
Moses has evolved into a more forceful politician and youth leader than most of his peers and even some sitting politicians from the coastal region today. He is the only one who had the guts to tell off renegades Malindi Mp. Aisha Jumwa and Msambweni's Suleiman Dori who are facing expulsion from ODM party not to blame their woes on Governor Joho. He keeps steady on his path and has not forgoten where his star started to shine, he is Governor Joho's stonge supporter.
Larry Stone, a democratic fundraiser in California says 'You've really got to secure your base before you start off to do other things'. Cv'lizer has his base locked, not verbaly but with real projects that inspire hope and development. As he wanders off with the governor, he leaves people only with options to direct him on positions to go for in 2022. 'Mhesh ingia bunge, mhesh ingia senate, mhesh mhesh….'  and the list is endless. Yes, people support him that much in Mombasa though he has not declared what he will go for in 2022.
'Joho school' must be churning out fully baked students. Moses has transformed a great deal, from a mere youth leader to a unifying factor in Mombasa. He recently had a handshake with young leaders from other political factions in the county and in a presser he promised to work with other young leaders for the good of the county. 'Peace, unity and development' he emphasized.
---
Kenya Insights allows guest blogging, if you want to be published on Kenya's most authoritative and accurate blog, have an expose, news, story angles, human interest stories, drop us an email on

[email protected]

or via Telegram
---