Top Fifty Useful Sites You Currently Need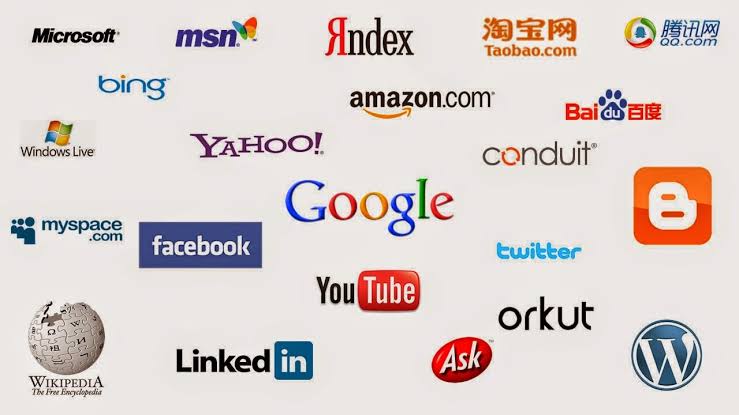 A sample of fantastic sites you need in 2019. Search this on your favorite search engines.
Top 10 Sites to learn Microsoft  Excel for free.
1. Microsoft Excel Help Center
2. Excel Exposure
3. Chandoo
4. Excel Central
5. Contextures
6. Excel Hero
7. Mr. Excel
8. Improve Your Excel
9. Excel Easy
10. Excel Jet
Top 10 Sites for your career:
1. LinkedIN
2. Indeed
3. Careerealism
4. Job-Hunt
5. JobBait
6. Careercloud
7. GM4JH
8. Personalbrandingblog
9. Jibberjobber
10. Neighbors-helping-neighbors
Top 10 Sites to review your resume for free:
1. Zety Resume Builder
2. Resumonk
3. https://t.co/h1BWIRqFVJ
4. VisualCV
5. Cvmaker
6. ResumUP
7. Resume Genius
8. Resumebuilder
9. Resume Baking
10. Enhancv
Top 10 Tech Skills in demand in 2019:
1. Machine Learning
2. Mobile Development
3. SEO/SEM Marketing
4. Data Visualization
5. Data Engineering
6. UI/UX Design
7. Cyber-security
8. Cloud Computing/AWS
9. Blockchain
10. IOT
Top 10 Sites for Free Online Education:
1. Coursera
2. edX
3. Khan Academy
4. Udemy
5. iTunesU Free Courses
6. MIT OpenCourseWare
7. Stanford Online
8. Codecademy
9. Open Culture Online Courses
10. TED-Ed
---
Kenya Insights allows guest blogging, if you want to be published on Kenya's most authoritative and accurate blog, have an expose, news, story angles, human interest stories, drop us an email on tips.kenyainsights@gmail.com or via Telegram
---
Medical Research: Nairobi Has Dirty And Germs Filled Money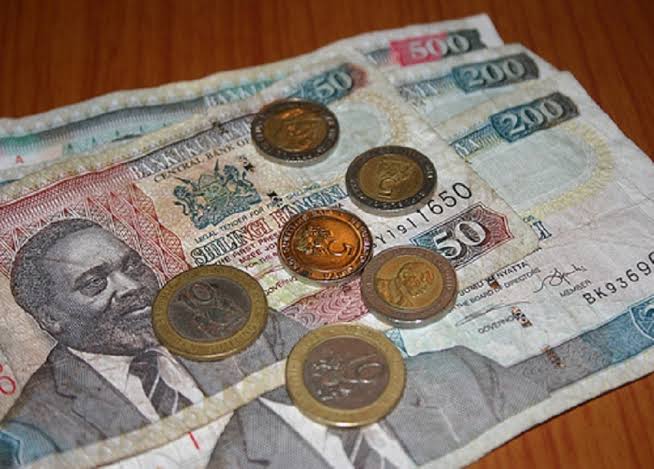 Scientists have tested money and phones from 395 food handlers in 15 different types of outlets in Nairobi County and confirmed the two items to be highly-tainted with disease-causing germs.
The researchers collected money from the food handlers in every denomination of the Kenya's currency.
The money underwent through a thorough test for eight types of Disease Causing Organisms.
All of the tests confirmed positive of the DCOs. Of these, 20 per cent were food-borne pathogens.
The Sh 50 and Sh 20 denominations were the most tainted. Researchers believe that it's because they have a possible wide supply and circulation. With Sh 1, 5 and 1000 being the least contaminated.
Staphylococcus species of germs that have been medically proven to cause skin, heart and bone infections, food poisoning and pneumonia were mostly present to all the denominations.
Bacillus species of pathogens were also present. The pathologist say these may cause food poisoning, shock, meningitis and blood poisoning.
E coli was also present on coins. The contaminant is usually from human Feaces. The contaminant is the root cause of most of urinary tract infections.
Phones were also tested and confirmed to be contaminated with 12 types of pathogens.
Staphylococcus,E coli, Pseudomonus and Klebsiella species were the most common.
The study reports that over 60% of people don't wash their hands and an equivalent of 34% had no knowledge of food handling.
SEE ALSO :Sonko Gives Relationship Advice As He Celebrates His Wife From The Shreds
This is has been recorded as the the second time KEMRI is warning Kenyans over the health risks of handling money and foods.
Cryptosporidium parasites were also present on the coins. These parasites causes serious diarrhoea in children.
Independent medical researchers have refuted KEMRIs studies saying the germs present on coins and notes are less harmful.
While KEMRI says some types of parasites found on the coins, especially from butchers are contaminated with Zonootics.
This disease can be transmitted from animals to human.
---
Kenya Insights allows guest blogging, if you want to be published on Kenya's most authoritative and accurate blog, have an expose, news, story angles, human interest stories, drop us an email on tips.kenyainsights@gmail.com or via Telegram
---
Doctors At Kenyatta Hospital Successfully Replants A Boy's Penis After It Was Chopped Off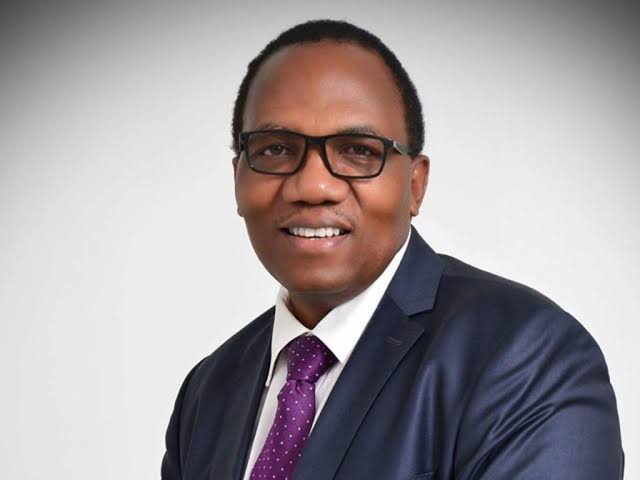 On the 18th of December at around 1am, a 16 year old boy only identified as EM by the doctors for his privacy, was attacked by unknown persons and his manhood completely chopped off using a kitchen knife at its base.
Eight hours later, the form three student was brought to KNH with her mum where after review by disciplined team of plastic surgeons and urologists, he was admitted and scheduled for the landmark surgery.
Special team Of surgeons led by Prof Khainga, Dr. Ferdinand Nangole, Senior Lecturer UoN Microvascular surgeon, Dr. Ajujo Plastic Surgeon, Dr.Were(plastic surgeon). Prof Khainga and Dr L. Ajujo both operate a private plastic surgery clinic in Kilimani; Surgeoderm.
Dr. Mutie Thomas, KNH's CEO has applauded the team calling them a master team and stamping confidence that KNH holds the facilities and experts to perform such a like complicated surgery.
In another incident last year in February, a team of 15 surgeons under Prof Khainga, anesthetists and nurses at Kenyatta National Hospital successfully reattached the hand of a 17-year-old boy which was severed by a chaff cutter.
The young man, Joseph Theuri, accidentally chopped off his arm last month while cleaning the machine used for cutting straw for farm animals into smaller pieces.
There was also the successful separation of two year old conjoined twins at Kenyatta National Hospital which marked a medical milestone in Kenya. Other than South Africa, very few successful separations have been performed in sub-Saharan Africa. In Kenya a multi-disciplinary team of medical experts operated on the twins for 23 uninterrupted hours.
The replantion Of the young man's penis is also a landmark being one of it's kind to be successfully done. Doctors have confirmed that he had responded well to the surgery and normal reproductive system upbeat.
---
Kenya Insights allows guest blogging, if you want to be published on Kenya's most authoritative and accurate blog, have an expose, news, story angles, human interest stories, drop us an email on tips.kenyainsights@gmail.com or via Telegram
---
US President Donald Trump Warns Twitter and Facebook Over Consistent Censorship Of Users.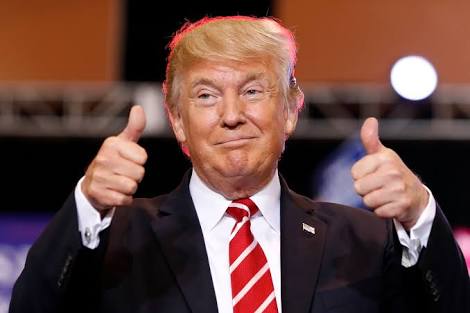 "Social Media is totally discriminating against Republican/Conservative voices. Speaking loudly and clearly for the Trump Administration, we won't let that happen. They are closing down the opinions of many people on the RIGHT, while at the same time doing nothing to others.
Too many voices are being destroyed, some good & some bad, and that cannot be allowed to happen. Who is making the choices, because I can already tell you that too many mistakes are being made. Let everybody participate, good & bad, and we will all just have to figure it out!
Censorship is a very dangerous thing & absolutely impossible to police. If you are weeding out Fake News, there is nothing so Fake as CNN & MSNBC, & yet I do not ask that their sick behavior be removed. I get used to it and watch with a grain of salt, or don't watch at all.."
Twitter has been on the limelight for Censorship and Suspension spree on users they believe to violate their Terms and Conditions which have been exaggerated to the extent of Daylight murder. The controllers ethics adherence is nothing but Impunity coating. It all began with shutting down of fake accounts–bots which majority with fake followers lost massive number, some by half a million.
Twitter founder Jack and Twitter support talks of their Terms and Conditions which doesn't favour speaker of truth and an African revolutionist being an Uprising continent. Take an example, One of Kenya's Influential Blogger Cyprian Nyakundi's suspension from twitter was on the basis of consistent reports of complaints of his tweets because this is a figure who says it as it is without fear or favour. The fruit of his tackles are being enjoyed by all Kenyans of Goodwill. He had tackle Corporate fraudsters day in day out; Bob Collymore and his Safaricom fraud schemes have been downplayed, Swazuri- Ruaka Land scandal and SGR Compensation saga have led to his(Swazuri) arrest and fired from his NLC position, tremendous Corrupt Politicians have felt his wrath and which have led him be charged with Cyber bullying to some extent but have always won. The accomplishments are too many to mention. After his suspension from twitter, over 20,000 Kenyans on Twitter migrated to Gab where he is currently operating. Twitter ought to listen to or rather consider every voice; both of haters and funs. Every social media influencer has haters and funs at equal measures and the Ecosystem must accommodate all these people.
There are specific words that have been marked that when you include in your tweet might send you to suspension list: "Mbwa" "Malaya" "Sponyo" which were consistently Nyakundi's thunderous sentiments. Personally i wouldn't hesitate to use them in my sentiments for so many reasons because that's the language perpetrators understand better. Taking the bull by the horn.
Specifically on Africa as an Uprising Continent, the liberation has not come about by Good Expression Ethics but tough and offending words to the oppressor because the system is not pampering and in return can't be pampered. The minority voices are heard and some have been heard through these platforms in these manners and some have actually resulted to powerful changes favouring human kind and like Trump has said, too many mistakes are being made and let everybody participate whether good or bad.
---
Kenya Insights allows guest blogging, if you want to be published on Kenya's most authoritative and accurate blog, have an expose, news, story angles, human interest stories, drop us an email on tips.kenyainsights@gmail.com or via Telegram
---