Thieves Are Getting Smarter, Failing To Report On Your Stolen Phone To The Police Could Land You In Jail
Nairobi remains one of the cities in Africa with high crime rates despite being region's economic hub and Kenya being a preferred destination for the world's richest. Criminal gangs comprising mostly of young men in their early twenties and some as young as 13 years are giving city residents a run for their lives.
Seven in every ten Nairobians you meet, have been mugged and everyone always has a story to tell. Recently, the situation in the CBD escalated to dangerous levels as these gangs took over the streets. Phones, wigs, bags were getting snatched by the terrifying gang members. Following a public outcry, they retreated back to the estates.
Estates like Kayole, Dandora, Huruma, Mathare in the Eastlands are infested with these young lethal criminals who've not only been terrorizing locals but are very ready to kill. Gangs like Gaza whose membership is young men and women in their teenage have been a thorn in the flesh, they've been targeting police officers some of whom they've killed, cops have retaliated in a clean sweep response. Most members of the criminal group have since been killed.
Approximately, cops have fallen over 100 members of this parasitic group. A visit to Facebook group 'Dandora Crime Free' which is run by undercover cops, shows the levels of crime in the slums and how many of them end up being killed by police -Hessy.
Kenya's justice system is favourable to the criminals as they get bailed out according to Hessy Wa Dandora whose perfect alternative for dealing with robbers is by shooting them dead or stoning by mob justice. Mobile phone snatching remains a top exercise for the thieves of Nairobi given that they're easily moved. Smartphones are selling like hotcakes in the streets Just like Toyota so there are high chances of your phone being snatched in the streets than a box of chocolate.
After being mugged, people tend to forget about their stolen phones and moving on with their lives without reporting to the police. After all, there's nothing much one stands to gain reporting a lost phone to the police since they're ever reluctant to follow up and if the phone reported stolen was expensive, the cops would ask for bribe to trace it and even when you pay them, they'll take you in endless trips extorting more money. Given this dead end, many prefer moving on with their lives, renewing SIM cards, buying New phones and forget everything.
However, as it's now emerging, you've been putting your lives in grave danger by not reporting a stolen phone to the police. Several cases of owners of a stolen phone used to commit a crime elsewhere being arrested are on the rise a rise this must concern you. Leonard Kimutai a Langata resident currently in Industrial Area remand facing a robbery with violence charge is such one example. In November, he was mugged by thieves in town and lost his new Samsung S8 phone, like many others who find it lucky to walk out alive, he simply moved on buying a new phone. Having forgotten, January 5th would make his life take a whole New turn.
His Samsung phone that had been stolen in November had been linked to a crime scene committed in Kiambu where victims a father and his son were killed. His phone was tracked to the scene as the thieves had used it to call the murdered hours before the cold murder. They obviously used a different number but the phone is what left the marks back to him. With IMEI registration, it is easy to trace numbers used on a handset, long story short, Leonard is fighting a robbery case that would see him serve a long term in jail over a crime he didn't commit, his only crime was not reporting stolen phone to the police. Were it that he had reported it back in November and armed himself with the abstract, he'd easily walk out but since he didn't, there's no easy way to convince the police that he wasn't an accomplice to the crime.
There's no uniqueness in this case as many similar exists and innocent people are being held in jail over a minor mistake. Criminals have developed New ways of interfering with crime scenes and sending investigators the wrong direction. We've had cases of them dropping a stolen ID card at a crime scene throwing cops in the wrong way, this is also another reason why you must always report a stolen ID, that abstract can save your life when you least expect it.
Some are also dropping used airtime cards picked randomly from the streets at their crime scenes. Investigators will map out the scene and use any simple exhibit for tracing, the used airtime card can be easily traced back to the person who loaded it and just like that you find yourself in a mess you didn't bargain for. The advisable thing is to always destroy completely and dump safely a used card.
Cases like this are not many but you can't take chances since they're happening. Your stolen phone that you probably registered on your name can be sold to someone else or criminals use it to commit deadly crimes elsewhere, they can hide leaving you in unseen trouble. Good news is, you can avoid all this by simply reporting any stolen item not just a phone to the police. Reporting doesn't necessarily mean recovery after all its rare to recover a stolen item in Nairobi, you're simply reporting to cover yourself from a potential risk of being dragged into a criminal case that you weren't part of.
Buying smartphones from unauthorized shops and on the streets is a risk, actually, avoid second-hand phones from unregistered shops since most of them buy from thieves and simply, refurbish and repackage. Don't buy phone from people you don't know and even if it's from someone you know, always have a written agreement. You simply can't afford taking any risk. Advisable to buy your phone and other items from genuine shops with all warranties and receipts for your security, it might be more expensive as compared to streets phones but worth it. Reporting to the police on your stolen phone, documents might be a tedious task but believe me, it's not as hell as ending up in jail for a crime you didn't commit. I hope this saves someone.
---
Kenya Insights allows guest blogging, if you want to be published on Kenya's most authoritative and accurate blog, have an expose, news, story angles, human interest stories, drop us an email on

[email protected]

or via Telegram
---
How Flying Squad Trailed And Arrested Police Officers Who Raided A Malian Citizen's Home In Kilimani Stealing USD 8,000 In Cash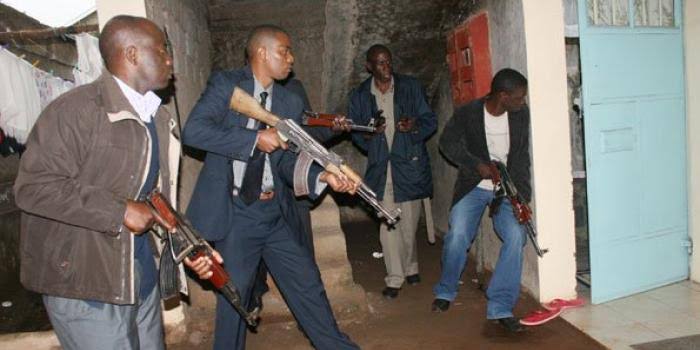 Flying Squad officers have arrested one police officer & are in pursuit of others following a report made by one Bathily Abdoulaye, a Mali national, who had reported that on 15/09/2018 four police officers from Nrb Area command came to his Kilimani residence and arrested him.
In the process of the arrest the officers ransacked his house and took the following items: 8,000 US Dollars,Ksh.83,000, 3 Rolex watches each valued at 15,000 US Dollars, his passport and also transferred Ksh.30,000 from his Mobile phone number to another Mobile phone number.
The complainant was then escorted to Central Police Station where he was later released without being officially booked in the Occurrence Book. Thereafter, the same officers still continued demanding from him an additional 8,000 US Dollars which prompted him to report the DCI.
Flying Squad  officers laid an ambush at Yaya center where the money was supposed to be delivered & in the process managed to arrest one suspect namely Moses Njogu Njagi who led officers to Central Police Station where No.88724 PC Kelvin Ndosi of DCI Central was arrested.
The passport of the complainant was recovered from the arrested officer. The Flying Squad is still looking for the other rogue officers including one driver attached to the County Criminal Investigations Officer,Nairobi Area.
Cases Of Police Officers engaging in criminal acts are not new in the city and this just adding to the pile of many cases. With the purge on illegal immigrants, rogue officers have taken advantage and many foreigners are complaining about harassment.
---
Kenya Insights allows guest blogging, if you want to be published on Kenya's most authoritative and accurate blog, have an expose, news, story angles, human interest stories, drop us an email on

[email protected]

or via Telegram
---
Britania Foods Ltd CEO Robert Kagundah's Days At Britania Numbered As Sales Director Shown The Door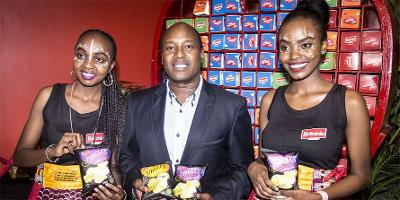 Mr Robert Kagundah, a former Coca Cola executive, was appointed to take charge of the business now renamed Britania Foods Ltd after acquisition from Manji foods by Catalyst Principal Partners and for Manji Foods, previously House of Manji, is Kenya's market leader in the biscuits category with a market share of 27 per cent in 2016, according to data from research firm Euromonitor, it was a good gamble for the investors, however, that hasn't been the case.
Britania has been making losses and notice to the CEO to restructure the company to profitable heights has hit a dead end with steady losses that now rolls.
Britania Foods Limited workers have accused the top management of irregularly running the company that was in 2017 acquired by Nairobi-based private equity firm Catalyst Principal Partners.
All is not well at Britannia Foods Limited following allegations that workers have been turned into slaves with sexual exploits being at the centre of management.
Currently in hands of private equity firm, Catalyst Principal Partners, all eyes are on chief executive, Robert Kagundah popularly known as RK on whom all eyes are focused. Not left out is Elijah Maina, the sales director of the firm. The duo is alleged that in order to satisfy their social urge, they award contracts and employment opportunities to females they befriend.
Kagundah out of the blue, awarded a catering and cake supply contract to Civa Cakes, associated to Cynthia Orenge. The said Orenge has introduced a lady by the name Charity Muema to Maina and her firm CM commodity suppliers is to land a major wheat supply deal running into millions of shillings.
Kagundah met Ms Orenge at Karen Country Club. She was sacked at the club after she was found in a compromising position inside Kagundah's car at the parking.
At Britannia, Kagundah manipulated a Somali tycoon, a one Mohammed and acquired a Mercedes Benz registration number KCD 227B. Mohammed had supplied the company with a number of Toyota Fielder cars for the sales department.
Britania is fully owned by Catalyst Principal Partners after being purchased in early 2017 from the Dawda family. Our sources indicate that cooked books may have been used to dupe Catalyst into buying the loss-making company.
By the time Catalyst found out, it was too late. CEO Robert Kagundah and his sales manager, happen to be best friends, forming an axis of acute corruption that no one at the company can stand up to.
The plan involves working in cahoots with distributors, to dupe the board and management that they are meeting sales targets.
A distributor would for example order biscuits worth Ksh 10 million, and Elijah and his team would report that figure has been met, regardless of whether the distributor sells or not. The distributor would then return back the stock after about three months, very close to the expiry date.
Britania hence ends up losing tens of millions every quarter, and rumors are that Kagundah is paid handsome amounts in kickbacks together with Sales Director Elijah Maina.
Catalyst has since sacked the sales director over non performance and the steady loss making. This can be seen as a blow to the CEO who has now lost s confidant. Britania would be keen to get its brand on straight line by doing away with scandalous characters in its management and more so have performers as opposed to mediocres.
---
Kenya Insights allows guest blogging, if you want to be published on Kenya's most authoritative and accurate blog, have an expose, news, story angles, human interest stories, drop us an email on

[email protected]

or via Telegram
---
Thigh Pain That Killed A Three Year Old Girl In The Theatre At Kenyatta Hospital Parents Say It Was Doctors Negligence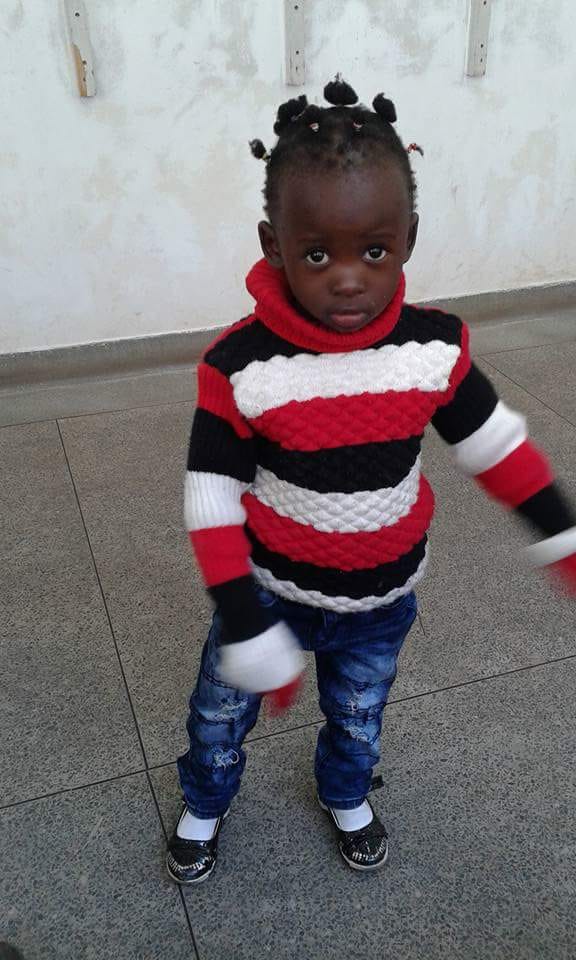 On a normal day on Monday, Penina Kadogo after a long day playing, complained to her father, Mathew Kitito about pain in his leg, "Baba naskia uchungu kwa mguu." The father recalls. He had assumed this was probably a minor injury incurred during their plays with peers during the day. Unknown to him, this would be the start of a short, sad journey and the end of him seeing his daughter alive.
As a precaution, he opted to take her to the hospital for a quick bone check up. Talking to Kenya Insights, the father says a Dr. Tende at Kenyatta National Hospital checked and recommended for an X-ray, ultrasound checks. He was also referred to a bone diseases specialist a Mr. Ndeda.
After tests And deliberations, it was decided for the kid to be taken for operation to sort out the pain on her thighs on Tuesday. As required, she was put on medication and denied food as a patient preparation standard before surgery.
While she was booked for surgery on Tuesday, this never became the case and it was pushed till Thursday. According to the father, the three year old didn't eat anything from Tuesday when the doctors had scheduled the operation till Thursday when she was taken to the theatre.
Mathew was hesitant about having the surgery done at Kenyatta but he was convinced that it was the best place to have it done given it being the biggest hospital. He had suggested taking her to a private hospital. In his own view, he wasn't convinced the minor case warranted an operation.
On Thursday at 11am, Peninah was finally taken to the theatre and once again, things would go down the drain from this point. Minutes turned to hours of waiting, uncertainty and anxiety was killing the parents on the other end. At 3pm that is five hours after she was checked in for the minor operation, the mother was called from the ward to take her daughter, by then, they had finished, so they thought.
When her mother, Joanne Atieno took her up, she felt something unusual, she was struggling to breath and at this point the doctors must have realized they made a mistake and then took her away from the mother who was then instructed to leave. This would be the last time she held her in her arms alive.
Peninah took her last breath minutes after, she was registered dead at 3.05pm. Mathew was then called to the hospital at 7pm where they broke to him the bad news.
Dissatisfied with everything, the father is convinced the death has been caused by doctors negligence and according to an uncle Chabuga Evans who's taking the lead in seeking answers, Peninah was given anesthesia overload and that's what resulted in the hard breathing. They claim she was taken out of the surgery before full recovery and the doctors didn't factor in precautionary measures to keep the baby alive.
Narrating his story, the disturbed father is pointing all fingers at the hospital. "This was a minor case that shouldn't have resulted in the death of my daughter, I'm mad, sad, friends and family are falling and I can't explain to them what exactly happened." Our interview pauses as he breaks into tears.
The uncle Chabuga took over making their pointers clear that from Tuesday to Thursday the kid wasn't given food and was taken to the theatre while too weak. They're questioning why the doctors didn't consider the physical stability before taking her for surgery.
Getting answers from the management has become a challenge, the family says. The body is at the hospital's mortuary and they're sourcing for independent pathologist to ascertain cause of death. They read dishonesty that the body has already been treated which the claim can possibly wash away crucial clues to find cause of death.
However, the resident pathologists are giving assurances that this wouldn't be an issue as autopsy will show the exact cause. They're determined to take the matter to all heights to get justice for the kid. They've raised an eyebrow as to why the final report was written by a different doctor from the ones who handled the patient. They've been advised to seek answers from the management.
Kenyatta Hospital continues to struggle with systematic failures which this site has been highlighting and are never addressed. General understaffing, underfunding and overcrowding remains the biggest challenges that are yet to be addressed making it prone to such errors which can be avoided.
As this family seeks justice for their daughter, another disaster is waiting to happen, the more things change, the more they remain the same. We're yet to move on from the incident where a wrong patient had his skull opened and now this and so many unreported cases.
Employ more doctors and staff, thevfew available are overworked, demoralized and proneness to mistakes increased, allocate more funds and ensure the projects are implemented to improve the facilities at KNH, we can't have a national referral hospital running on colonial equipments. Decongest KNH by ensuring other public hospitals are working perfectly, this hospital should only be for complex issues as it should be not for treating minor cases like fever.
The hospital must give answers to the family of the deceased and ensure justice by taking actions against any deliberate negligence if any that might have resulted in the death of the three year old girl.
---
Kenya Insights allows guest blogging, if you want to be published on Kenya's most authoritative and accurate blog, have an expose, news, story angles, human interest stories, drop us an email on

[email protected]

or via Telegram
---