The Mess At Kenya's Savings And Credit Cooperative organisations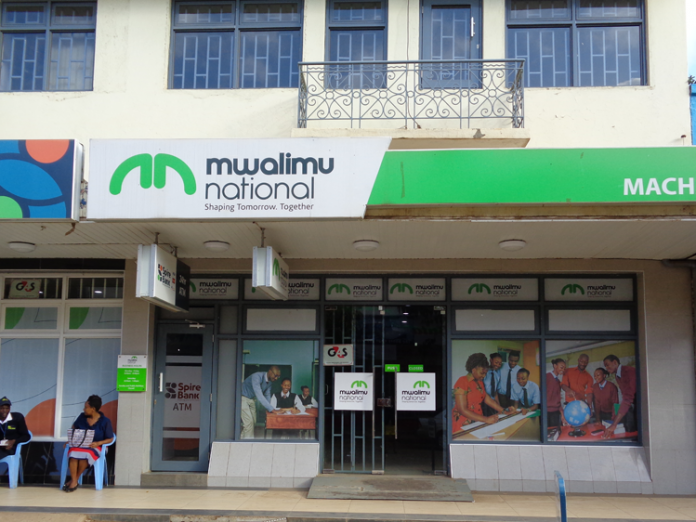 All things seem bright and glittering at Kenya's saving and credit cooperatives (Saccos).
Splashed adverts and advertorials in the mainstream media and a barrage of commercials in numerous social media channels of testimonials by, for instance, happy members who have acquired prime property at affordable rates courtesy of their ingenious savings and credit organisations conjures an image of a thriving sector.
Behind that veil of unrivalled success, however, are heartrending tales of individual members whose financials have been messed up irreversibly due to, mainly, unscrupulous management regimes at the Saccos, and archaic financial regulations that most saving and credit organisations have stuck with from time immemorial.
This has created ground for deceit resulting to broken hearts, failed dreams and shattered careers. If you are a member of a Sacco in Kenya, you must have heard of, if it is yet to happen to you, a scenario where members have had to endure the pain of paying up a loan for a colleague or friend they had guaranteed.
It cuts across all savings and credit organizations irrespective of the Sacco's parent organization. It has happened at Saccos for lawyers and judges and the police despite the fact that they are the overseers of the law.
Ordinarily, it has always been out of unforeseeable circumstances like loss of one's job rendering them completely unable to service their loans. However, there have been cases in the past, though rear and far apart, where someone you have guaranteed a loan at your Sacco would blatantly ignore their financial obligations to the Sacco even as they thrive in their lives, leaving you with the burden, as their guarantor, of paying their loans.
Saccos sometimes leave the principle owners of the loans in tough circumstances. They are seemingly more concerned with the guarantors and it doesn't matter whether as a guarantor, your financial status is worse than the person you guaranteed.
Unfortunately, members of savings and credit organizations end up exploiting this situation big time. Rates of intentional loan defaults are at their highest and at crises levels at some Saccos.
A spot check in Nairobi City Schools reveals a sad situation with teachers, particularly in private schools, having been lured into enrolling with Saccos and getting extended loans and allowed to guarantee colleagues left, right and centre without proper briefing on the financial import of their decisions. At Riara Group of Schools, for example, it is a crisis.
Speaking to a former teacher at the school whose name we cannot reveal, staff at the school, both teaching and nonteaching are mired in loans at the Mwalimu National Savings and Credit Cooperative Organisation (Mwalimu National) to the extent that if an intervention does not suffice in the near future, suicide might be looming large on the horizon.
The school, like many across the country, has a memorandum of understanding (MoU) with Mwalimu National for check off loans for their staff. When the Sacco was invited to market their services at the inception of the MoU to members of staff, it was, as usual, laced with a lot of sweeteners and incentives, the former teacher offers.
Loan offers were given to the new members at will, with a grace period of up to three months. Many, if not all members of staff joined the ring and took loans and guaranteed colleagues. It became a network. As much as it may be true that in private schools, staff are always on the move, scavenging for greener pasture, it did not take long before the loan crisis began unravelling.
With over 80% of staff at the institution's two schools including head teachers waist deep in the pit of loans and guarantees, it would only take one member to default to trigger the crumbling of the web. Those who have been at the institution longer say a senior teacher at the school set a bad example in the past after he left for greener pasture in the United States of America. He left without settling his debt with the Sacco leaving his colleagues with a heavy burden of settling his loan. He has since passed on and the victims of his bad faith believe that his treachery had something to do with his untimely death.
Since then, members of staff at the two schools have made a game out of betraying each other as far as defaulting on loan payment is concerned. Recently a member of staff at one of the schools scuttled her investment plans when she received a letter from Mwalimu National to the effect that a former colleague she had guaranteed had defaulted and she was to pay the over Sh250, 000 she had guaranteed.
"I will not even bother calling her. Ever since she resigned, I have been expecting this letter even as I hoped it will never come," she said as she mulled over plans to cancel a land buying agreement she had recently entered into.
"It is the trend at our school," she says. "Colleagues are defaulting on purpose. Some leave for better paying jobs in the city and blatantly refuse to pay. Colleagues are getting near negative pays courtesy of paying defaulters loans."
Other cases at the school are pure fraud, exploiting loopholes in the loan processing procedures at Mwalimu National, our informer who has since resigned at Riara School said, "a colleague would approach you with a loan application form that reads Sh30, 000 only for him to add an extra zero and change it to Sh300, 000 after you have guaranteed him. Mwalimu National only communicates through messages. Teachers switch off their phones while in class. Most would switch on their phones late evening after duty. In such a case, messages that were on cue all day would trickle in quick succession and chances to miss out on some are high. Those keen on defaulting on loans and defrauding their colleagues would take their chances, with high success rates."
By the time he was leaving the school, and he wasn't the first to leave on account of servicing numerous loans of defaulters, he was paying up loans for four colleagues who had left the school. Some of those colleagues were doing better than when they were at Riara School.
"I ever followed a colleague to his new school, an international school that paid much better than Riara. I had a discussion with his bosses on whether his pay could be deducted to go towards settling his loan at Mwalimu National and they blatantly told me they could only effect that with the teacher's consent. He refused and that was the end of the story," he narrates.
He says it is an emotive topic that no one at Riara wants to talk about. Teachers are bitter. The school has also suffered the brunt, especially with the hemorrhage of teaching staff, mostly running away from obligations of paying for loans they only guaranteed, and low morale of those still around.
Our informer talks of one particular lady teacher who was doing financially well, driving own car, a flourishing family, but who is now on her knees, with a near negative salary. She has since sold her car and every other property she owned. "She was so good hearted. She guaranteed many colleagues who let her down and now almost all her pay is going into servicing those loans. It is sad."
When he was about to leave, our informer says, one lady colleague who had guaranteed him pleaded with him not to leave her the burden of paying off his loan. She was already crumbling under the heavy burden of more than two other loans that colleagues had defaulted on.
"I felt it. I could not afford to do that to her and two other colleagues. I went to Mwalimu National and pleaded with them to allow me clear my loan despite the fact colleagues I had guaranteed had defaulted. They refused. Anything I paid would go to clearing those other loans first. I had to be smarter to get out of this without hurting my colleagues. I applied for another loan to which they agreed to allow me clear the first one before I could be advanced another after one month from the date I would have cleared my earlier loan. I ran around, got money and cleared and left Riara School altogether," he narrates.
He also wondered why, with such a vicious cycle, the Sacco cannot just bend its regulations and allow everyone to just clear their own loans. He added that private schools hardly give their staff advances when they are in difficult situations or for development purposes hence the heavy reliance on Saccos.
Mwalimu National's chief manager customer care, marketing and research, Mr Jairus Ounza in response to our interview queries reiterated that Sacco business is indeed modeled on loan guaranteeing, which is based on very close relationships, often at the workplace. Unfortunately, he declined to comment on the default rates of members on account that policy does not allow them discuss confidential financial information.
"Cases on loan default (at Mwalimu National) are extremely minimal and currently stand 2.3% of total loan portfolio of close to Sh40billion against regulatory threshold of 5%. As a policy, we do not discuss members' confidential financial information. However, non-performing loans are properly disclosed in our financial reports, in which there is nothing to indicate the nature of crisis your letter alleges. Given the foregoing, I will treat your allegations of teachers being "mired in unsustainable loans" as baseless rumours," reads part of Mr Ounza's response.
But, how big and devastating can 2.3% of Sh40 billion be if it is concentrated in a small portion of the entire sector?
Private school teachers, unlike their counterparts under Teachers Service Commission, are not public officers. As such, they are not strictly watched under the Public Officer Ethics Act, or Leadership and Integrity Act that put financial probity of a public officer under scrutiny. A teacher seeking employment at a private school would not be asked to provide his or her Credit Reference Bureau (CRB) report. If anything, Saccos are not yet under the ambit of the CRBs. It is time they follow rules and regulations just like banks.
It would be suicidal to merely look aside and say, as Mr Ounza does in his response to our interview questions that "the qualification criteria and procedure for loan application and guaranteeing are known to all our members and indeed are matters of public knowledge," insinuating that what is happening to these teachers is none of Mwalimu National's business.
This story merely scratches the surface. It is a mere tip of the iceberg. What is beneath the surface would indeed scatter the Titanic. It is our hope that a stakeholder would pick it up, going forward, with the aim of finding the extent to which this has rocked individuals and to also remodel Sacco business to curb the mess out.
---
Kenya Insights allows guest blogging, if you want to be published on Kenya's most authoritative and accurate blog, have an expose, news TIPS, story angles, human interest stories, drop us an email on

[email protected]

or via Telegram
---