Suspension Of Blogger Cyprian Nyakundi Causes Communication Crisis At Twitter As Kenyans Leave The App In Masses For Gab Over Censorship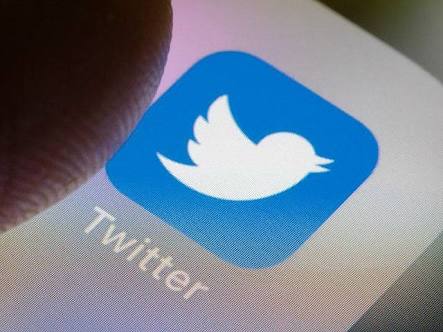 Twitter has for the last two weeks been chopping off followers in a massive cleanup that has seen big accounts lose tremendously on their followers counts. According to Twitter, the clean up exercise aims at creating healthy conversations by getting rid of suspicious accounts.
While this exercise ordinarily targeted bot accounts, several known users have not survived the chopping board with Twitter having targeted most of influential accounts that went against their policies. In this line, a good number of popular accounts have either been suspended or expelled.
#BringBackNyakundi Twitter has already suspended.
1.@Machukah
2. @Lewanjoksi
3. @Atanasi_
4. @Etoo254
5.@Dmarigiri
6. @mboyaK
7. @ItsMorara
8. @Jamlick_
9. @C_NyakundiH
10.@Gitz
11. @PaulKiarie_
12. @NichoNasri
13. @IamJmeka
14. @Iam_Dagi
15. @Omoso_Omoso
16. @DIMPLEDmercy

— Trending hub (@TheTrendingHub) July 31, 2018
This is however the tip of the iceberg. Twitter on Monday suspended the account of Nyakundi who's arguably one of the most influential Twitter personalities and it opened a window of digital chaos. With almost 650,000 followers, Twitter decided to suspend the account over a post that he made exposing a radio executive who was in a threesome escapade with his two slaves.
Kenyans on Twitter immediately went into protest terming the suspension as censorship, for over 12 hours and over 12,000 tweets, majority of tweets that were on the trending hashtag #BringBackNyakundi condemned Twitter for censorship and called for immediate reinstatement of the blogger's account. This was something Twitter had never seen, having an organic campaign  over a suspension.
Being a newsworthy item, international correspondents sought comments from Twitter on Nyakundi' Suspension amidst censorship claims but aware of what's at stakes, they cleverly steered off the topic.
Twitter press office declines to discuss suspension of Cyprian Nkayundi's account, saying they do not comment on individual accounts for privacy and security reasons.

— Adrian Blomfield (@adrianblomfield) July 31, 2018
Twitter has been called out for censorship
There's a thin line between streamlining conversations and stifling conversations, freedom of free speech and expression. Twitter should not scare people from freely expressing themselves. I'm appealing to @jack @vijaya to kindly #BringBackNyakundi & continue informing Kenyans.

— Kenya West© (@KinyanBoy) July 31, 2018
Kenya's Top Anti Corruption Watchdog, News Provider and Number One Public Informer @C_NyaKundiH's account has been suspended. Can @Twitter @TwitterSupport explain to Kenyans why they are infringing on @C_NyaKundiH's rights?? #BringBackNyakundi @KinyanBoy @IkeOjuok @Asamoh_

— Muhammad Otweyo (@M_otweyo) July 31, 2018
Shocked that Nyakundi is suspended. We must not stifle freedom of speech. #BringBackNyakundi

— Ahmed Mohamed (@Asmali77) July 31, 2018
Cyprian Nyakundi has helped Kenyans to expose mega graft in this country. He has morphed into a mainstream media that MSM get their news from. Suspending his account is not good for the fight against graft in Kenya. @Twitter @jack #BringBackNyakundi

— King Fred Asira (@FredAsira) July 31, 2018
Using an alternative account, Nyakundi revealed that a randy photo of a radio executive that he posted was the basis for gis suspension.
https://twitter.com/atnyakundi/status/1024196564825325568?s=21
With the suspension still under review since he appealed the Twitter decision, a wild beast style migration from Twitter has been ongoing as a firm of protest to Twitter's censorship. Using #KenyansOnGab , KOT have moved in droves to Gab an alternative to Twitter social media network which sells as the epitome of free speech without censuring the scale of Facebook and Twitter.
The network has been caught be surprise with the big numbers, Kenyans are technologically savvy therefore Gab was at the right place at the right time.
https://twitter.com/getongab/status/1024299552222765061?s=21
The numbers prompted the Gab's CEO to issue personal statement.
https://twitter.com/getongab/status/1024370647869272064?s=21
It remains unclear whether Twitter will restore Nyakundi's suspended accounts or not but thing is for sure that it has opened and started a conversation about censorship. The suspended account is one of the most popular pages that gains highest traffic on Twitter daily, the headache on Twitter is lifting the ban and possible repercussions.  But this will be known soon until then, the newly found girl 'Gab' is gaining more than it ever thought.
---
Kenya Insights allows guest blogging, if you want to be published on Kenya's most authoritative and accurate blog, have an expose, news TIPS, story angles, human interest stories, drop us an email on

[email protected]

or via Telegram
---