Diageo's "Shikisha Form na Senator Ushinde" – Exploitation Scheme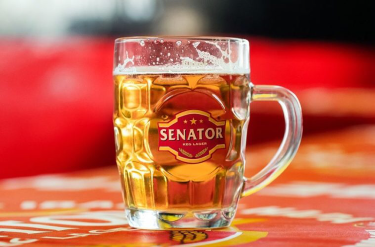 In June this year, Kenya Breweries Limited (KBL) re-introduced their third national consumer rewards promotions with an aim in 'fighting illicit brews' – promotion geared at rewarding loyal Senator beer consumers.
According to the initiators, the campaign aim to provide a safe, ultra-low-cost beer to compete with illegal supplies which could play a crucial role in both resolving alcohol-related health problems and in achieving the targeted growth for Diageo.
KBL Managing Director John Musunga said the Shikisha Form na Senator Ushinde, embodies the Senator customers' pursuit of better lives and seeks to celebrate and recognize their unbridled loyalty and contribution in establishing the Senator brand as the most successful value beer brand in Kenya.
Beyond rewarding a nationwide consumer audience, Shikisha Form Na Senator Ushinde orchestrators aim to  facilitate the upgrade of key retailer outlet upgrades in the same promotion through provision of seats and tables, mugs, jugs and rebranding of their outlets.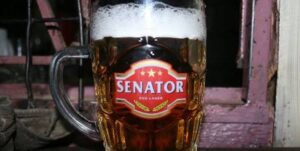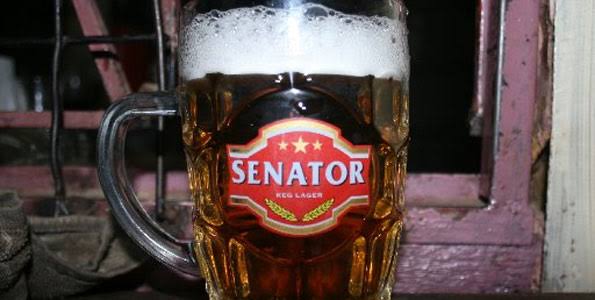 To participate, consumers are required to purchase two 500ml mugs (either Senator Lager or Dark Extra) to get issued with a scratch card. They are then required to SMS a unique valid code found under the scratch panel to a 5-digit short code to get an entry into the competition. One valid code gives one entry.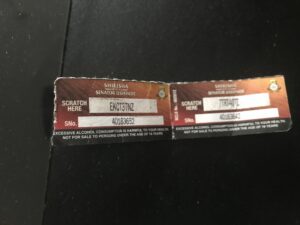 So, the strategy is, the more mugs you purchase, the more scratch cards, the more entry you record and 'the higher your chances of winning." Unaware and unsuspecting customers hop in for the sweet deal without blinking an eye not knowing that every SMS you send of the code to the 5-digit code, you're charged 10/- as that isn't included in requirements, terms and conditions atleast for awareness. So, if you buy more mugs- it's to their advantage, you get more scratch cards – it's to their advantage as you'll be charged more in the mobile network transaction fee unaware. And with cheap Keg beers they're out to promote, targeting the vulnarable less fortunate families – low income groups who more often believe in lottery fallacy as the only way to get rich.
Besides Pyramid schemes, recent ponzi scheme, now KBL with help of EABL are here with exploitative lottery scheme in the name of promotion.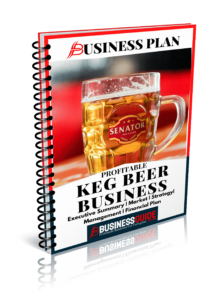 Having done my observations and research —of which many more other researches on the same have been published with regards to lottery schemes that's becoming a menace in Kenya that even recently   The Betting Control and Licensing Board (BCLB)  banned radio stations from running lotteries and prize competitions over rampant fraud — it is the slums and the poverty rooted families that are always being targeted by the betting/lottery firms.
If you take a walk or a ride to Eastlands settlement, slum areas in the City – you'll find tremendous betting firm offices that offers these families free access to their betting sites being that most of the target group in these areas are percieved not to have smartphones, they lure them into addiction of instant virtual games with betting stakes as low as 10/-.
Same situation here in Shikisha form na Senator Ushinde promotion where their mugs beer are sold as low as 50/-, 30/-.
Now lets do this cumulative maths how these people are making huge sums of money and giving peanuts in return in the name of promotions. We must be clear that the target group is the low- income consumers who can only afford the cheap Keg beer and who believes in lottery as the only way to richness. This targeted group is a jobless group, and drinking is their business.
Lets takes an example of Kiambu county, In a small size bar or pub, 10 friends in a day takes 4 mugs each, thats 2000/- in a day times 7 days a week for the addicts, thats 14,000/- times over 1000 such like pubs in one county – that's 14,000,000 in a week times 40 active counties in the country out of the 47 counties thats roughly over 500,000,000 every week then add the 10/- scratch card charges for every 2 mugs purchased for this group every time the take two mugs for the next three months. The campaign is being run for 3 months before these prizes are given out. The billions of money being exploited in this scheme is almost the country's annual budget.
Remember as of last year 2020, the 2020 Comprehensive Poverty Report by the Kenya National Bureau of Statistics (KNBS)  indicated that 15.9 million out of 44.2 million Kenyans are poor, describing this scenario as an adult earning less than Sh3,252 in rural areas and Sh5,995 monthly in urban areas. Kenya is ranked the top beer consumer in East Africa and top 7 in Africa.
Promotion prize offers.
The promotion will feature an array of prizes, with the grand prize being Ksh. 10 million. Additionally, 5 loyal customers stand a chance to win Ksh. 2 million each, with Ksh. 1 million set aside to improve their community as well as themselves. Additionally, there will be airtime worth Ksh. 56 million, home shopping worth Ksh. 12 million and home makeovers worth Ksh. 2.4 million. 
The innocence of KBL's Senator Keg in lias with EABL aim of launching this exploitative lottery scheme in the name of promotion to curb illegal sales of beer and illicit brews is just 10%. Aim of exploitating unsuspecting customers is 90%.
Sales of Senator Keg, a low-priced lager made from locally grown sorghum, rose by close to a third in the last financial year. According to a 2020 ranking by London-based firm Brand Finance, Senator Keg Lager emerged as among the fastest growing brand in Africa's top 150 most valuable brand leveraging on a 10-million-man pool for drinkers – having grown by 88% to hit a brand value of Kshs 14.4 billion. It has earned its status due to a huge demand from price-sensitive consumers who are literally low income earners. Abuse of dominance is on course in this lottery scheme.
The terms and conditions of buying more mugs to stand higher chances of winning, condition of drinking minimum of two mugs is harmful to health, its addictive method and they know it. These conditions encourages excessive alchohol consumption on the side of the consumer with an aim to get the consumer buy more, then also charge them more when sending the SMS codes.
This exploitation is underway with the knowledge of the authorities from EABL, Communication Authority, Telco companies: Safaricom, Airtel, Telkom – Consumers Federation of Kenya (CoFeK), Legislators in parliament. All in payslip to keep pin-drop silence on the scheme.
---
Kenya Insights allows guest blogging, if you want to be published on Kenya's most authoritative and accurate blog, have an expose, news TIPS, story angles, human interest stories, drop us an email on

[email protected]

or via Telegram
---