Secret Dubai Port (DP) World and Kenyan Government Deal That Went Sour. Kenya Now Disowns.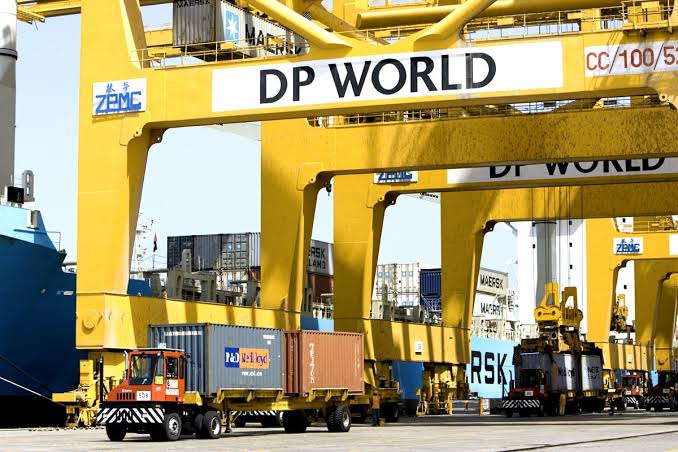 Kenya had agreed to offer preference to DP World, owned by the government of Dubai and one of the world's largest port operators, in a deal inked between the two States.
DP World said the Kenyan government had promised to issue a request for a commercial proposal for the port deals before the August 9 General Election. Under the deal, DP World was to deploy its money to build three berths at the Mombasa port, develop cold storage supply chains in Kisumu and Naivasha and to build a special economic zone in Lamu.
The Dubai firm was to submit a commercial proposal to equip and operate the three completed berths in Lamu.
Kenya has however disowned promises of the tender made to Dubai Port (DP) World that would have allowed the UAE-based firm to offer a bid for development, operation and management of the country's four ports.The Treasury has disowned the existence of such a deal and denied ever mentioning plans to issue a tender by July.
It was a 'government-to-government' agreement signed proposing to DP world to take part in the process. It was an agreement to explore how DP World can provide gateways into the country and the hinterland. Kenya Treasury CS Ukur Yatani has denied the deal.
When requested comments on whether the request for proposal (RFP) will be issued this month, Treasury Cabinet Secretary Ukur Yatani replied "No," via text without offering any explanations. 
Typically once an RFP is issued bidders are given weeks to fill and submit bids outlining the amount of investment required, financing options and a feasibility study which could take months.
DP World first entered the fray in Kenya in 2014 when the government floated an international competitive tender to concession the second container terminal in Mombasa. Port operators from China, Japan, Singapore, Netherlands and several other countries participated in the tender.
The Chinese group, PSA International, which had partnered with a local firm, Multiple Hauliers, had the highest marks, with DP World emerging second but was to secure the tender through backdoor like it had done in other countries before.
The process was then cancelled amid political undercurrents. The Treasury Cabinet Secretary previously confirmed that DP World were among many port operators being explored by the government as potential private partners to run the new Lamu Port. 
DP World has a controversial record. In February 2006, an announcement by DP World that it was taking over management of six US ports in a $3.7 billion (Sh436 billion) deal kicked up a controversy in Congress, mainly on security considerations. Under pressure and public scrutiny, DP World dropped the deal.
In 2012, Djibouti filed an arbitration case in London against DP World, claiming that the firm bribed an official to secure concession to run Dolareh – the largest container terminal in Africa. Though Djibouti lost, the case revealed insights into dealings between corrupt elites and global concession operators.
How Dubai Firm DP World Plotted To Fraudulently Secure Control Of Walvis Bay Port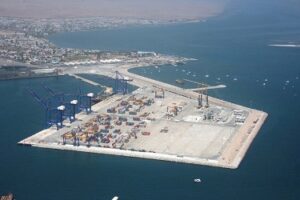 The 2019 Fishrot scandal was a moment of epiphany for many Namibians; a coming to terms with the unpleasant reality that Namibia's public service has been a hotbed for corruption for many years. And the recently hatched Walvis Bay Port syndicate indicates that, that unfortunate reality remains the status quo.
In 2019, DP World, the Dubai-owned port operator, under the aegis of Sultan Bin Sulayem, with support from the former Transport Executive Director, Willem Goeimann orchestrated a plan to gain control of the newly constructed N$4.2 billion Walvis Bay container terminal through a direct agreement for a period of 50 years.
DP World's strategy included extending unwarranted generosity to several Namibian decision makers, some of whom were completely oblivious of their true intent; to avoid a competitive process that would most probably undercut their chances of controlling this strategic asset.
To bypass Namibia's procurement laws and justify a direct agreement, DP World's agents pushed for a largely farcical Government-to-Government agreement between UAE and Namibia, which was a mere smokescreen, hiding DP World's real motive.
This deception was clearly manifested when they signed an MOU with Nara Namib to develop a Free Economic Zone in Walvis Bay.
Notwithstanding their well-orchestrated scheme, in a real show of patriotism, a number of government officials and members of the Board of Directors of Namport turned down DP World's direct agreement proposal as was the case in Kenya. It was considered dangerous and inimical to the interest of Namibia.
Following the rejection of DP World's direct agreement proposal, the expectation from all stakeholders, both local and international, was that the Government of Namibia would revert to the due process by instituting a fair and transparent tender process to award the concession of the strategic Walvis Bay Container Terminal, in the interest of the Namibian people.
Alas, doing something as noble as that would have been completely out of character for the current Namibian government. Instead, it was Sultan bin Sulayem, the senior management of DP World and their local associates that quickly adapted to the new situation and came up with a new plan to achieve their unscrupulous agenda.
Under the pretext of a transparent process facilitated by the Namibia Investment Promotion and Development Board (NIPDB) run by the capable CEO (some would say pawn) Nangula Uaandja, invitations for the Expressions of Interest (EOI) were sent out to a large number of potential operators, selected by NIPDB.
However, this was just a ruse to give the impression that the country's procurement laws are being complied with. Several sources disclosed that DP World managed to influence and manipulate the evaluation criteria in such a manner that it will disqualify all other offers save theirs and those of sister companies.
They simply managed to get NIPDB to combine three different components (container terminal, free zone and a custom's single window), which in reality requires completely different skills and criteria, under the fancy marketing name of "Walvis Bay Industrial Development Initiative (WIDI").
Combining these components would have most likely proved detrimental to the country, but it seems no one made the effort to analyse it in detail.
The process was structured in such a way that only the Government of Dubai, which owns DP World, Jebel Ali Free Zone and the Dubai customs, could comply with the selection and evaluation criteria.
All the other companies were only invited to legitimise the process and make it look transparent and credible. With that pseudo legitimacy, NIPDB, which has ultimate control over the process, will be able to evaluate the proposals against the selected criteria, eliminate the rest of the companies and enter into direct negotiations with DP World.
---
Kenya Insights allows guest blogging, if you want to be published on Kenya's most authoritative and accurate blog, have an expose, news TIPS, story angles, human interest stories, drop us an email on

[email protected]

or via Telegram
---