Private vs Public Healthcare: A Sh150K Misdiagnosis Ended Up Costing Only Sh9K In A Public Hospital To Treat Infant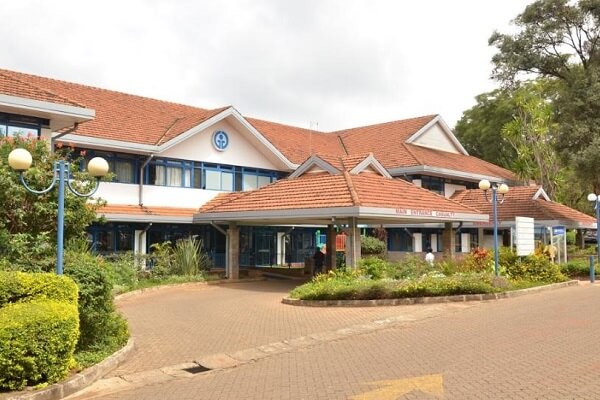 Well the bigger debate in healthcare has always been where the best care/treatment comes from between the public and private hospitals. The decision is however settled in accordance to one's financial might.
As for the middle class, private hospitals is their ideal place to seek treatment and for the poor, the public hospital is their immediate remedy. Some have argued that in public hospitals one gets the ideal diagnosis, treatment even if the personnel might is feeble, this is attributed to the hospitals not being overdriven with profit making decisions.
This is unlike private hospitals which are profit driven and doctors are notorious for recommending unrelated tests and drugs just to boost sales and earn commissions.
Kenyans will have different opinions about the best and ideal healthcare. Nyandia, a young mother has come out to give a story about seeking treatment for her child in a confession that has elicited a debate and opinions from many online.
Her child was misdiagnosed with bad bacterial pneumonia at Getrudes Hospital and billed Sh150,000 before admission. Unable to raise the requested deposit, she transferred the sick baby to Nanyuki Hospital, a public facility, where she ended up paying only Sh9,000 after 9 days in hospital.
Afford that anyway.
So that morning I rushed her to shaggs.
Within minutes, the doctors at a PUBLIC HOSPITAL knew what was the issue and she was on oxygen for the next 8 days.
It was intense, I was dying inside and I had nobody I mean, NOBODY.
After 9 days there, my bill was 9k

— Lagertha (@Nyandia_G) October 23, 2021
The middle class in their comfort zones of premium health insurance covers and a doorstep away from private hospitals, have never been loud in advocating for better public healthcare. Quality and affordable healthcare should be accessible to all. If leaders and Kenyans can unite and push for standardized healthcare then we would see less of medical fundraising and a healthier nation.
With change.
I will forever advocate for public health after this.
I will forever support doctors when they strike demanding for better systems. The Public Hospital doctor's and nurses in a way saved my daughter's life, I say in a way cause, God.

— Lagertha (@Nyandia_G) October 23, 2021
The thread by Nyandia elicited reactions with Kenyans sharing their experiences:
Worse with Gertrude's, it's the accountant who does the diagnosis on his desk ,then asks for deposit of 400k, for icu for a baby who doesn't need one, I'll just stop there for today, but fear that hospital

— Floyd Shivambu EMC (@shivahonorabo) October 24, 2021
Getrudes is a hoax. They asked me to give 80k deposit for an Ambo, plastic surgeon and anaesthetician. My nephew had a deep cut on the bridge of his nose. I took him to Nairobi Women's and paid 5k for a tetanus shot, antibiotics and the 1 stitch they stitched him with.

— Y (@ythera) October 24, 2021
Equiped with an @nhifkenya card, you'll access the best medical care in our MOH hospitals. A file goes for kshs. 100, with a little red-tapeness (accountability checks). Plus, depending on the diagnosis, & stage, waiting time (of course + number of patients vs. specialist).

— 1896cc (@CRawlines) October 24, 2021
Gertrude hospital 🚩🚩🚩
I still pain how they misdiagnosed my daughter for something that was treated by nurses at a public dispensary.

— Son of Kenya (@Manndun) October 24, 2021
They have been exposed over and over again for years. The decor is to hoodwink you into thinking you're dealing with actual doctors but they are actually DJ's in white coats 🤦‍♂️😭

— RON 🦉 (@heisronny) October 24, 2021
Gertrudes has messed us twice with our daughter. It is a hosp I can never take her back to. https://t.co/6v72YULs7m

— Dehydrated water 🇰🇪 (@bubbles_ngatia) October 24, 2021
MKUNDE: GETRUDEs is a NO for me too .kept misdiagnosing my then 2 year old daughter and giving her the same medication with no progress. Three visits and nothing was solved.
FRANK: My wife gave birth in a public hospital through CS in 2018. NHIF paid for everything, and on top, she was given 9k by the Oparanya government. 3k each month. Plus some baby clothing.
KENNETH: My wife experienced a miscarriage,a private hospital demanded 25k before they could even touch her… Took her to nakuru level five and after 3 days of treatment and admission the total bill was 5500 and service was world class…I'm never going to private hospital again.
ODONGO: There's a misconception that the pricier the hospital (read private), the quality the service. Other than isolated cases where public hospitals do not have functional equipment and such, I'd advocate for public hospitals any day.
MBURIA: Beautiful story, public healthcare is quite efficient and affordable only wish we had the governments back up infrastructure wise and manpower. Everything would be so smooth!
NJOROGE: Very true on public health care …. I have seen it first hand and it works. The only downside is that public health care lacks enough resources. Public hospitals rarely give misdiagnosis …. Maternity too is number one is public hospitals.
NAMENGE: My 2 weeks old baby was sick, took her to a private hospital in eldoret, was told he need to be placed on oxygen and I need to pay upfront of 100K, Took him to moi referral, he was diagnosed with normal cough, paid 371 shillings only. Public hospital is the best.
MASINDEH: My baby boy was born preterm @27 weeks weighing 600g spent two months at MTRH mother and baby unit bill was 180k which was paid by Linda Mama! The services were world class. Juzi nikajipeleka mediheal Eldoret for five days bill was 250k and i was just on antibiotics!
FN: Due to economics of scale the doctors in public hospitals have more experience ( they see an average of 100 patients a day) than in private , private hospitals often hire young doctors to limit opex.
KIMANI: 10 yrs ago while having our first born my wife was suffering from Severe PET. The baby had to come preterm at 28 wks. At Agakhan the est. bill was 1.5m, I was asked to deposit 600k before anything. A doctor friend advised us to go to Knh. 2.5months later nhif paid our 170k bill.
FRED: I long for The day the general public realises how much they are fleeced in private hospitals.
Dear @Nyandia_G. This is a great thread you started.
This goes a long way in boosting the morale of HCWs working in public hospitals. We are used to negative publicity. Unfortunately such great newd don't make it to KE news.
Time for @MOH_Kenya to invest more in public sector. https://t.co/GJeCs9uwm2

— Thuranira Kaugiria (@drthuranira) October 24, 2021
---
Kenya Insights allows guest blogging, if you want to be published on Kenya's most authoritative and accurate blog, have an expose, news TIPS, story angles, human interest stories, drop us an email on

[email protected]

or via Telegram
---