National Cement's 'Guru' Narendra Raval Outsmarted In His Push To Gain Clinker Monopoly In Kenya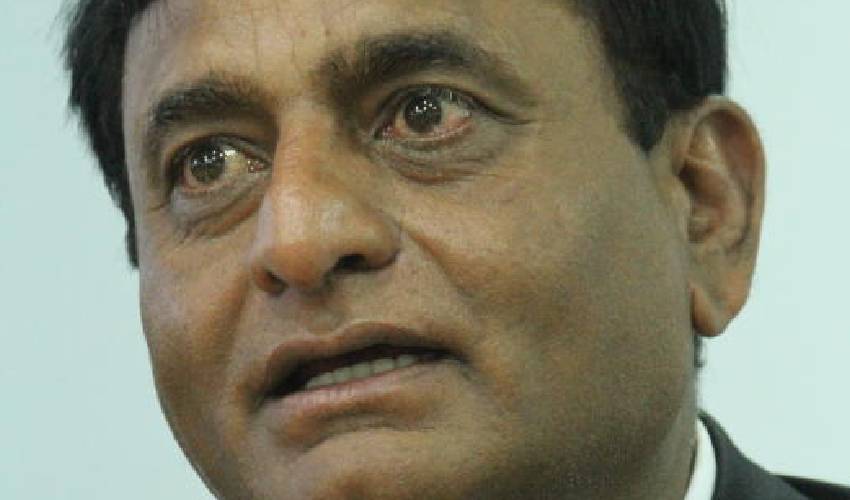 'Guru' Narendra Raval made his name from being a business genius and in the steel industry through his company Devki Group. Through his company, Devki Group has been expanding his empire into cement business. In 2015, Mr Raval turned down Mr Aliko Dangote's offer to acquire part of the Devki empire as a means of accessing the East African market.
He has since been expanding rapidly and he beat rivals Rai family to the court battle to take over Athi River Mining (ARM) where Guru emerged the winner and gave him teeth into cement and fertilizer business.
ARM deal made Guru's National Cement Company (NCC) the second biggest cement maker in Kenya. National Cement has merged with Cemtech in West Pokot which controls huge limestone, clay deposits.
In the five years to 2020, cement makers spent an annual average of Sh8.3 billion to import 4,439.7 tonnes of clinker from countries such as Saudi Arabia, United Arab Emirates, Egypt and Pakistan.
This gave a lucrative space for local production of clinker which saw Devki invest heavily in putting up plants across the country with the hopes of gaining a monopoly and being the sole supplier to other cement makers.
There was a push by some cement manufacturers for Kenya to raise import duty on clinker to 25 per cent from the current 10 per cent, but the clamour has faltered, Devki spearheaded this push in the hopes that it would discourage imports and make manufacturers stream to him for the vital ingredient.
Competitors have often accused Raval of using his proximity to Statehouse as he's close to the President to push for unfavorable and selfish deals like raising raising imports duties from 10% to 25% a lobby campaign that he has pushed for long and vigorously in the past few weeks and days.
The clinker wars that favors Devki have attracted criesfrom close competitors like Savannah Cement who accused Raval of using his proximity to Statehouse to lobby for unfavorable terms to his competitors in bid to lock them out and cement his market dominance which they termed as unhealthy.
In the last few days there have been coordinated reports on local media about Mr Raval threatening to shutdown his clinker factories, job losses with drops of arm twisting stakeholders to ease stand and increase the import duty for him to gain the supply advantage of clinker to local manufacturers something that didn't go well with many players.
"‪After he bought ARM clinker plant in Kaloleni,it never produced any clinker so u cant talk of him shutting mombasa clinker plant,when it never started in first place. This gentleman killed cement industry by cheap priced cement, and unnecessary bragging that he can produce enough clinker by installing faulty ,second hand clinker plant,sasa imemulemea.‬" One of frustrated engineers in the industry told this writer.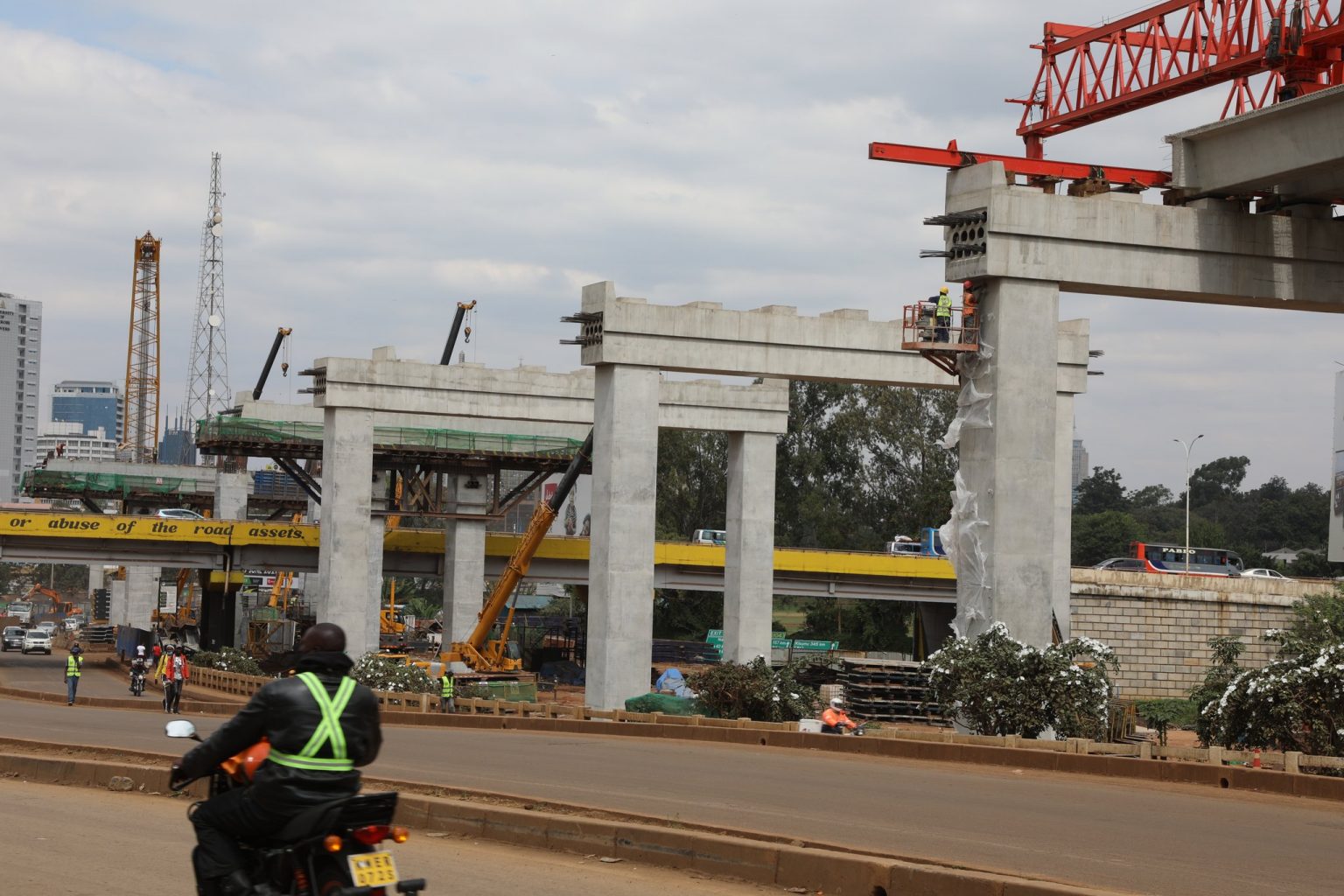 However, the biggest setback for Mr Raval came from The Kenya Association of Manufacturers (KAM) whom he had hoped to back up his plans.
The association backed the recommendations that a four-year grace period be considered before any increase of import duty subjected on clinker, the key raw material used in cement production.
The decision emanates from a report by the National Independent Verification Committee constituted by KAM in order to assess clinker production and consumption capacities in Kenya.
According to the committee finding, 40% of clinker is imported from around the world while the balance, 60% originates from Egypt at a Zero Tariff Rate.
"The 4-year grace period will enable the non-integrated companies and those with ongoing expansions to set up and operationalize their clinker facilities to achieve self-sufficiency for clinker production in terms of quantity and quality," said the committee in the report.
KAM is also calling for development of a national clinker standard by the Kenya Bureau of Standards (KEBS) to harmonize quality specifications in line with industry requirements and enable enforcement of the same to trade in clinker within the country.
The standard should also take into account the requirements of special cements and white cement.
KAM also wants price of locally produced clinker not to be pegged on imports.
Industry players are also disputing claims that clinker prices are cheaper locally. "Many opt to import because it's cheaper, if you go to Narendra for instance he'll want to sell it to you at an exorbitant price, as a feee economy, we have options and until the ground is leveled up, we have to make profits and not at the expense of any pretender and selfish needs." Says one of key players in the industry to this writer.
Updated:
A section of cement manufacturers has reacted sharply to plans by National Cement to lay off workers at its clinker production plant, claiming the firm was playing politics in a bid to get the government to increase import duty on clinker.
National Cement, a subsidiary of Devki Group, announced on Saturday that it was laying off workers at its factory in Kajiado County, citing poor demand for the essential raw material in cement production.
Devki Chairman Narendra Raval said the company would send home at least 860 employees working at its Emali-based clinker production plant as demand had failed to pick, with local cement firms preferring to import clinker.
This would come after 300 employees were laid off after the firm shut its clinker facility in Mombasa.
Mr Raval has in the past pushed for a hike of import duty on clinker to 25 per cent from the current 10 per cent, saying the country has adequate production capacity.
However, major competitors Bamburi, Rai, Savannah and Ndovu Cement faulted the firm, saying the clinker issue was being addressed through a "collaborative initiative" that National Cement is part of.
They said the firm was being "disingenuous" on an industry-wide issue that key stakeholders have engaged on.
"I do not see why National Cement is playing politics with such a sensitive long-term industry issue that has taken  over a year and which involved the entire cement industry and key stakeholders, including National Cement," said Savannah Cement Chairman Benson Ndeta in a joint statement on Monday.
He added that Devki was attempting to strong-arm the government into imposing higher taxes on imports, a move that would "serve one player's personal interests and expectations".
Local cement firms have been fighting over whether to increase import duty on clinker, with National Cement and Mombasa Cement championing a tax increase while the four others have opposed it.
This led the industry to set up a committee, together with Kenya Association of Manufacturers and the ministries of Industrialisation, Petroleum and Mining and National Treasury, to look into clinker production and consumption.
The committee, which gave its report mid-September, recommended that the industry be given a four-year window to increase its clinker production capacity, after which the State can increase duty on imports.
---
Kenya Insights allows guest blogging, if you want to be published on Kenya's most authoritative and accurate blog, have an expose, news TIPS, story angles, human interest stories, drop us an email on

[email protected]

or via Telegram
---