Money Laundering, Tax Evasion, Why NASA Instructed Supporters to Boycott Bidco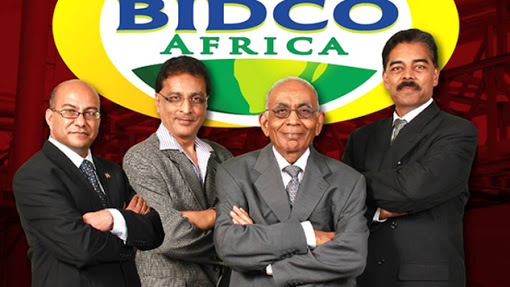 After losing people in the streets to police bullets, NASA switched their strategies up after Uhuru was declared a winner in an election that has left the world shocked given its massive failure. Kenneth Roth, the Human Rights Watch CEO has described Uhuru's win as laughable, he recently tweeted, "With a laughable 98.3% of the vote (though a mere 38% turnout), Kenya's Uhuru Kenyatta claims a sort of "victory."
Unlike the previous election where the Western community poured congratulatory notes to Uhuru almost immediately after he was declared, the repeat win has been treated with caution, no international leader is yet to openly congratulate Uhuru in his win. The legitimacy of his presidency is slowly sinking in as nonexistent.
NASA has resorted to civil disobedience and is now on product boycott, the now National Resistance Movement instructed supporters to keep off Bidco, Safaricom and Brookside products as they were deemed to have contributed largely I funding Jubilee. The flagged companies have had their lifetime also in the past week.
Bidco, a company that has been battling bad publicity given bad reputation from it's operations is once again a victim of the politics. According to claims made, Bidco has been used to launder billions of stolen taxpayers money inline funding the activities of Jubilee. This has been made possible by the conspiracy between the company and corrupt state officials.
Vimal Shah, the long-serving BIDCO CEO has been used as a decoy for cleaning Jubilee looted money back to the economy.
Vimal Shah between Dec 2012 and May 2013 he was a hunted man by KRA for tax evasion amounting to 175million he operated Btn courts injunctions to avoid arrest, he experienced two employees strikes due to backlog salaries.
2013 heading to 2014 Jubilee made a serious testy creamy corrupt deal that gave them nearly Sh.165billion kill. A theft of poor Kenyan taxes using SGR. Sh.165billion is massive money in the hands of looters, it bought a hotel in Singapore and the rest invested in Kenyan economy using Vimal Shah.
Vimal Shah who was unable to pay workers and a man KRA was on the chase turned a good friend of Jubilee his taxes were written off, his company got new heavy shareholders the Jubilee SGR proceeds got where to be cleaned. Vimalshah did a Sh2billion Bidco upgrade.
In 2015, Vimal Shah got more cash to clean from Jubilee's Eurobond together with already SGR proceeds. Vimal Shah who was unable to raise Sh.175million KRA taxes now started building a Sh.350billion Bidco industrial park that will take nearly 12,000 employees when complete. The biggest industrial park in sub-Saharan Africa. Source of money no loan but left hand Kenyan taxpayers money.
Today Bidco Industrial Park, a multi-billion industrial park is third way operational and constructions still on, Vimal Shah is a decoy, not the owner, that is poor Kenyans stolen cash being cleaned to re-enter economy using Vimal Shah.
When Resist and Boycott were announced you saw how real owners of Bidco Industrial Park innocently came out furious and breathing blood, they tweeted like 5 times calling it extortion on Bidco. The real owners were speaking how Bidco Industrial Park massive expansion will create 12,000 employees. They forgot Brookside and Safaricom were equally mentioned but went ahead to only defend their massive looted investments. Ask yourself how they knew all about a private Bidco firm current and future plans? Only devil can explain, they left themselves naked.
Whatever Bidco has it's your looted money, as you cry high cost of living the cause is Bidco, today you and other Kenyans are paying SGR loans which half is in private pockets being cleaned by Bidco Industrial Park to re-enter to the economy.
Bidco and some crazy Asian investors are the ones used to clean looted money. One is that Indian operating as RAI. With several manufacturing plants the idiot who as decoy used to steal Webuye Paper to private investment . Not him but some senior Jubilee, same to Bidco and Aga Khan owners of NTV, Super loaf Akida loaf and several hospitals etc.
---
Kenya Insights allows guest blogging, if you want to be published on Kenya's most authoritative and accurate blog, have an expose, news, story angles, human interest stories, drop us an email on

[email protected]

or via Telegram
---
Ruto Will Never Be The President Of Kenya Says Uhuru's Allied Tony Gachoka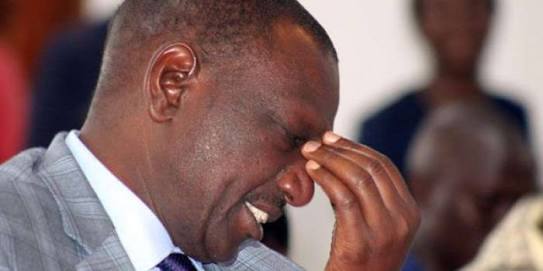 Tony Gachoka is not a name that needs introduction, the former aide to Raila Odinga and a proclaimed strategist in the political sphere with heavy alligment to the President whom he campaigned for in the last election is back shooting from the top.
As political realignments continues to take shape everyday ahead of 2022, the strategist who comes from the President's community and known for not holding back his fire has opened a debate that has been in the oven for time.
Borrowing from his own words that he used on Raila Odinga during the 2013 elections, Gachoka has sensationally said that Ruto will never be a President, "William Ruto will never be President of Kenya says Tony Gachoka. Tune to TV stations near you soon. Ruto stop cheating our people since Uhuru hasn't said it I will." Gachoka acclaimed on his Twitter page.
Gachoka seems to have been irked by MP Moses Kuria who made a drunk TV appearance on Citizen TV last night blowing trumpet for the Deputy President. Tony described Kuria as a 'an idiot, fool, ass, halfwit, nincompoop, blockhead, dunce, dolt, ignoramus, cretin, imbecile, dullard, moron, simpleton, clod.'
Gachoka is not the first figure from the President's community to make such claims, former Kiambu Governor William Kabogo was vocal about the community not backing the DP come 2022 claims that put him at par with Ruto and attributed to his unsuccessful bid to recapture the seat that was taken over by Waititu.
There have been murmurs in the political corridors that the royal community could be reconsidering their support for Ruto who's seen as a threat and unfriendly by the Kikuyu elites who're determined to have a president they're comfortable with to protect their empires.
Many read the handshake between President Uhuru and Raila Odinga as a divorce letter with the DP who apparently was opposed to the idea and was excluded in its formulation. Things between the two government principals haven't been the same lately even though they put happy faces in public. Keen observers have noticed the cut of PDA that the two displayed in their first term.
It remains uncertain if the Kikuyu community if not the elites will support DP Ruto according to the MOU that he had with the President. If this doesn't happen then it will be a reincarnation of Kibaki-Raila pact that was never honored and Raila found himself in the cold. Only time can tell and the smokes signs can't be ignored.
---
Kenya Insights allows guest blogging, if you want to be published on Kenya's most authoritative and accurate blog, have an expose, news, story angles, human interest stories, drop us an email on

[email protected]

or via Telegram
---
AISLES OF POWER: Referendum, the constitutional arithmetic to cling onto power.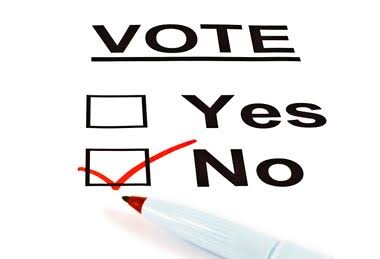 The leaders who catalysed the liberation of Africa from colonial power majority have up-to-date declined to vamoose power. An incumbent can willingly jeopardise a country into pandemonium just to secure his/her position and demand for much more 'adequate' time to rule and dictate due to biasness and 'The big man' syndrome.
Exit of African leaders from power can be categorised into two:
Normal- Constitutional means
Abnormal- Unconstitutional means
Normal means have been through Voluntary resignation, Natural death and Loosing an election. Abnormal means have been through Civil wars(coup) and Assassination.
Research shows three quarter of Incumbents who left power in the 1990s-1970s was through coup, assassination or violent overthrow but apparently wheeled by Constitutional term limits.
Before 1990 when Term limit law came to effect, African leaders exit power at their pleasure, but now at a time and way dictated by the constitutional rules and set up. Incumbents being hit by Age limit are calling for Age Limit discard referendum while those hit by Term limit are calling for Term limit discard referendum. Unfortunately, all those that have called for these exercises have all won, many due to power from the depth of the pocket and power from the bullet.
Elections in Africa have lost importance in terms of credibility, fairness and freeness and by leaders overturning constitutional term service limits on their favour to overrule.
~Recently, Uganda's long time President Yoweri Museveni assented a bill into law regarding scrapping off of Presidential term limit in his favour and which will make him lawfully seek reelection. This decision was seconded by Constitutional court of Uganda judges who ruled in Museveni's favour in ration 4:1.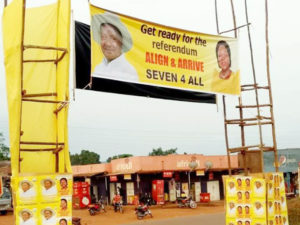 Museveni was quoted saying before, "I'm only one whose language is understood in Washington where Uganda gets funds to promote rural electrification"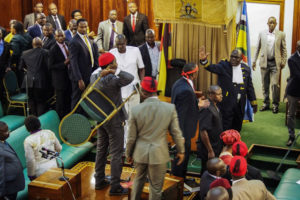 ~Democratic Republic of Congo(DRC ) is at war by herself. Democracy can't be prevailed where the leaders themselves are antidemocratic. The ongoing crisis is attempted coup to remove President Joseph Kabila out power whose term was to end 2016 and elections to be held in November that year. He decided to manipulate the constitution and rescheduled election to 2018. From the records, 5.4 million people have lost their lives in this civil war since 1998.
~In Burundi Pierre Nkurunziza caused attempted coup  when the opposition took action upon themselves to defend the law. Tricks by him to manipulating the constitution in his favour to rerun for third term after claiming that 90% of the population supports his bid and governance.
He argued that he was elected by parliament in his first time and not by the people and in line for a second directly elected term. After the successful manipulation, he was set to rule till 2034 but have promised to step down in 2020. Human Rights Watch said that more than 15 Burundians were killed and women were raped during referendum campaign and  he ran for a third term that's in 2015 and went on to win in a bloody political conflict that left over 1,200 Burundians killed. Four hundred thousand more fled the country.
~In 2016, Paul Kagame also manipulated the constitution in claim of responding to the voice of the people, a decision which caused unrest and instability from opposition and economy respectively. It favours him to rule until 2034.
~In 2001 Zambia's President Chiloba attempted to manipulate the constitution for the same selfish reason but was halted by Civil society who held a massive campaign against his decision.
~Congo Brazzaville, Dennis Sassou Nguesso won referendum on constitutional amendment to scrap of Presidential term limit in 2015 and got reelected again in 2016
Power addicts manipulating the law to favour their interests forgets power lies in the hands of the people who can squeeze them to dehydration and render them casualties.
Perhaps unclear position or state at which when a president retire they will be in. These worries are possible causal reasons for clinging onto power.
---
Kenya Insights allows guest blogging, if you want to be published on Kenya's most authoritative and accurate blog, have an expose, news, story angles, human interest stories, drop us an email on

[email protected]

or via Telegram
---
Nyali MP Mohammed Ali Names Governor Waiguru And Other Big Fishes Being Shielded From The NYS Prosecution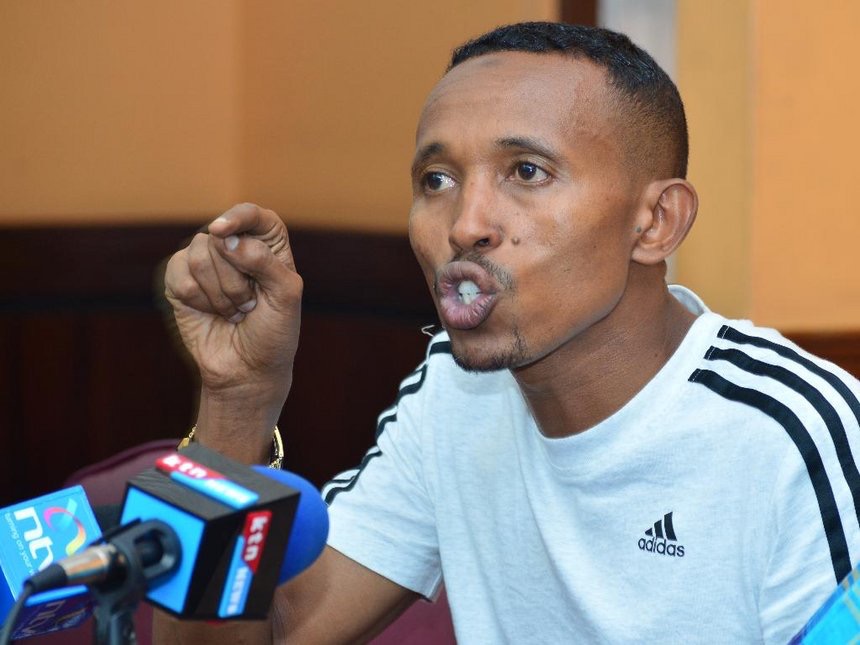 Nyali MP Mohammed Ali popularly known as JichoPevu for his daring exposes on criminal syndicates is back to redeem his image with yet another list that breaks a wall. There has been many speculations that the NYS investigations has been skewed with bias and favoritism to cushion the major players from being prosecuted instead the minor or small fishes have been sacrificed.
For the past three weeks, 42 suspects in the Sh10B theft including NYS Boss Ndubai And PS Omollo have been held in jail. It came as a reprieve however when the high court released them rifts on a Sh5M bond each today. However, this doesn't stop the investigations neither shut the questions as to who exactly is being shielded. According to the investigative reporter cum MP, the key players have been deliberately ignored in the investigations in a coverup ploy.
"Evidence has been brought to my attention that now points to the alleged involvement of other senior government officials, banks and business people whose names have been studiously avoided both by investigators and the media. These people and institutions, it would seem from the evidence I have been given, were involved in NYS1, and may very well be involved in this second series of thefts from the National Youth Service." Declares Moha.
He goes ahead to list the following prominent persons whom he insists , should also be investigated as key suspects in the NYS scam given that the evidence he holds points at them being involved.
1. Kirinyaga Governor Anne Waiguru
2. Former Devolution Cabinet Secretary Mwangi Kiunjuri
3. Businessman Ben Gethi
4. Former DCI Ndegwa Muhoro
5. Former NYS Director Nelson Githinji
6. Deputy Director, NYS, Captain Sam Muchuki
7. Current Health CS Sicily Kariuki
8. Police inspector Mike Julius King'oo Muia
9. Gor Semelang'o – CEO, Petro Kenya Oil Company Limited
10. Peter Gathecha – Petro Kenya Oil Company Limited
Notably, Waiguru was found to be staying in a house belonging to PS Omollo as her residence in Kirinyaga though she quickly moved out as soon as the investigations heightened and sleuths had hit the road. Waiguru was mentioned as the architect of the NYS 1 theft that has remained unresolved to date.
Moha has also given a list of suspicious companies who were grandly involved in the heist but not included in the roundup:
1. Rayman Company Limited
2. First Quality Limited
3. Rigi and nana company Limited
4. Etra two thousand Limited
5. Puma holdings Limited
6. Chama Holdings limited
7. Krypton technologies limited
8. Sparemart company limited
9. Instigate general suppliers
10. Modernbrand agancies
11. Eagle view merchants limited
12. Hailey enterprises Limited
13. Zintech International
14. Caldan Enterprises
15. Septico Singleline enterprises
16. Sarkama Limited
17. Cichri Enterprises
18. Kalvin Enterprises
19. Pekema Contruction Limited
20. Paschal Construction
21. Eagle focus limited
22. Telenodech Agencies
23. Mastery Enterprises
24. Fratrade Agencies
25. Virgo Holdings limited
26. Isweya enterprises
27. Teasure General merchansts
28. Panama technical
29. Equip agencies limited
30. H.H.J Spice
31. Cereals Supplies Limited
32. Kevman investments
33. Carleberg construction
34. Kiche ventures
35. Petro Kenya Oil Company Limited
36. Horizon Limited
37. Late- Co Technologies
38. Roof and all Trading
39. Reinforce Concrete Technologies
40. Out of the box Company
"Who owns these companies? What business did they do with NYS? How much did they benefit from the NYS? Are they owned by front men and women? Who is behind these owners?" He posed.
While hinting at a possibility that these companies are owned directly or in proxies by state officials, Moha alludes, "It must be stated that if there are among the owners, state and public officers, then this should be taken very seriously, given the unfair advantages that these people have in getting information to secure tenders for themselves, their partners and family members, and a network of corrupt individuals. Conflict of interest may no longer be controversial to some Kenyans, but to me, it is the very reason why this money is being stolen."
On yet another big elephant, the banks involved in the fraud, he didn't come out clear but threw hints on the ones involved, "There also are two banks, one based in Ridgeways, and one in the city centre, where very suspicious transactions took place. I will not name them here yet." Barclays Bank And Consolidated Bank are the only ones who've been openly mentioned while the rest kept a secret. It doesn't make any sense as to why even though CBK Governor is on record admitting that some Bank managers are under prober over their involvement in the fraud scheme.
He also touched lightly on some cartel, "I have also learnt of a cartel that calls itself the "Othaya mafia", whose involvement in this scandal is clear. I will come back with more information on the same in due course."
"In this day and age of handshakes, the role of the whistleblower has been put to rest. If those who whistle blew before me are unwilling to do so any more, then Mohamed Ali will do it himself. I have always and will always stand with Kenyans in defending their interests, and will do so without fear or favor." He concludes.
---
Kenya Insights allows guest blogging, if you want to be published on Kenya's most authoritative and accurate blog, have an expose, news, story angles, human interest stories, drop us an email on

[email protected]

or via Telegram
---