Uhuru Kenyatta Wins The Election But Loses The Country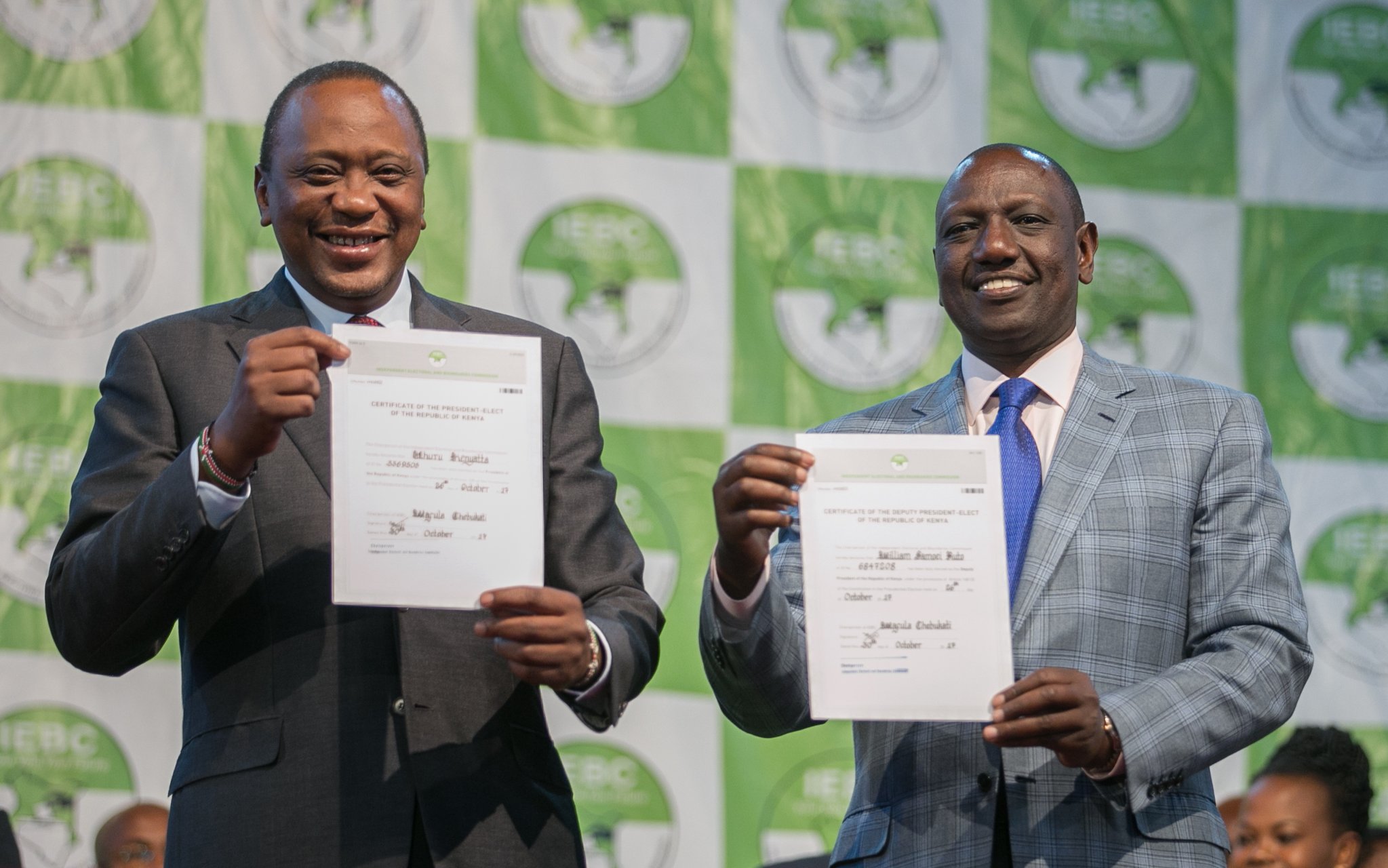 A week ago, Crisis Group warned against Kenya having elections given the divisive elements within the country but that was disregarded and we went ahead with the elections. International media joined in the voices calling for the poll delay to prevent violence breaking but yet again, nobody listened. Many Kenyans are exhausted by the extended election drama, one that already has damaged the economy and further polarised the country. But faced with two bad options – proceeding with a vote despite the boycott of a candidate who won some 45 percent of votes the last time around, or accepting a limited delay – the latter option was the better one. The IEBC should have sought a limited postponement to allow sufficient time to prepare for an election that both main parties contest. Kenya's political leaders should have supported such an extension and commit to participate in a new vote. But all these now in the past.
Came 26th the election day, for the first time in election history, lines remained empty, clerks were idle, there was a general election boycott, according to figures given by IEBC that only 6.5M voted turned out, translated to about 70% of registered voters keep away from voting.
The situation was so bad that even in Jubilee's strongholds, the queues weren't as long and voter turnout way lower as compared to August poll. In fact, this low turn out was a referendum on the credibility of the October 26 election, in which the entire country said "no thanks". That even the president's own supporters wouldn't participate underscores that Kenyans across the political divide did not think that the event was worth their time.
Certainly, the boycott was a big factor. The fact that Raila Odinga said he would not participate made the whole thing less competitive for supporters of both parties. For many voters, this election was a contest between Kenyatta and Odinga, and when Odinga withdrew, it was no longer a contest. Whereas NASA supporters likely stayed home because the party asked them to, Jubilee supporters probably stayed home because they didn't think it was worth their time to stand in line for an election their candidate was guaranteed to win. Either way, that says that voters didn't believe that the event that took place on Thursday was worth it.
Apathy also probably played a part. While outsiders have only just started paying attention to this story, Kenyans have been living with this election for nearly three years. There have been protests, reforms speeches, announcements and intrigues at the IEBC since 2015. It was inevitable after the August iteration was canceled that there would be a dip in participation in any new election because many Kenyans are simply ready for the whole process to be over.
Jubilee campaigned on a platform of getting 70+1 of the votes, they held glittering rallies, bought in all the losers from NASA to create a popularity nation. It has turned out they bought punctured tires as none of the defectors added any substantial effects on the results. However, politics is game of perception and they created a false popularity. What was meant to be an election turned out to be a referendum and if we're to use the turnout then we can say about 70% do not only have confidence in the sitting government but the electoral process.
The Electoral process in Kenya for past two decades has been faced with dysfunctions, nearly all elections have been marred with rigging claims and contested. Actually, the credibility of the process is the reason NASA boycotted. Generally, Kenyans are tired of being taken for granted by having their voices muted with persistent rigging. This boycott was a strong message that the power of the vote must be regained and that Kenyans have matured democratically to be taken for granted.
Uhuru is set to be declared the winner despite resounding disapproval by the majority who kept off the poll, but this show won't stop the Jubilee duo from going ahead with their onslaught. Many have suggested that given how the election was a flop, charade as described by the media, Uhuru should decline and seek a fresh mandate. I have no doubt that would ever happen, they won't leave it. Right now IEBC is working around the clock to make sure numbers do tally and despite evidence of low voter turnout, Uhuru is set to hit his previous 8M mark, this has to happen regardless of everything working against it.
Judiciary, one if not the only standing institution that has Kenyans hopes, came under the full Jubilee wrath this week. The day Supreme Court was once again in focus to determine whether the set 26th election would go ahead of not in a petition filed before the court.
Justice Maraga would later give a demoralizing news that the court lacked a quorum to hear the petition as only two judges were present; him and Lenaola. The rest didn't show up, Justice Njoki a said to have missed her flight back home, Justice Ibrahim who was now a two-time no-show was apparently away in hospital, Mwilu couldn't make it following her driver's shooting yesterday as for Justice Wanjala, Ojwang they couldn't make it to court. Kenyans were treated to a well-choreographed set.
The shooting of DCJ Mwilu's bodyguard was a clear warning to her and the rest of defiant judges who refuse to play the ball. Direct threats and intimidation were clearly put in play to instill fear on the judiciary and it worked. "Today, Kenya has witnessed judicial delinquency when the several judges of the Supreme Court abdicated their Constitutional Duties." Apollo Mboya, a lawyer described the situation.
Nyabola Nanjala a political analyst, added her voice to the disappointment from the Supreme Court,
"Even if not a single tear gas canister is launched today, the circumstances of this lack of quorum have undone something important. I'm not worried about political violence in the vein of 2007. I'm worried about disenfranchising a population by institutional manipulation. The thing that keeps getting lost in the conversations about this election is that on Friday, August 11 the police went into opposition strongholds and indiscriminately opened fire on civilians. According to KNHCR, 25 people died. Local media at first refused to cover it."
She continued, "Even the Kenya Red Cross gave a statement and said we were imagining it. But people were there and they lived it and they were scared. I spoke to some. They said that they didn't feel like this Kenya was theirs anymore. They felt disposable. And no human should feel that. That September 1 ruling did more to heal Kenya than people realize because it made people feel heard. It brought them back in. So even if this ruling hadn't gone in favor of NASA people would have been more likely to respect it because it feels fairer. That's the point of law and of a judiciary – not that you win every case but that you feel heard. That's the point of due process. Whichever judges chose not to show up today have done more to damage Kenyan democracy than they realize. And that makes me angry. Because democracy is like any other relationship – you have to show up. Disagree on whatever however you like but you have to show up. Why should Samantha pendo's family believe in due process if the most senior judges in the country won't show up? And Mercy Moraa? Imagine getting shot at, being told it didn't happen and then having to hear a judge didn't show up because they couldn't find a flight."
Here's the thing, Kenya is greatly polarized and after the election, it is even worse, last evening ethnic clash between the Kikuyu and Luos, Luhyas and Kisiis erupted in Kawangware, this was a glimpse of the general situation. Uhuru will definitely get the presidency but he has lost the country. When about three-quarter of the country shows disapproval you don't ram it lightly. Uhuru's hope is Kenyans will get tired, accept and move on like I'm 2013 but this is 2017 Kenyans are more radicalized, in fact, the administration has made tactical blunders by using police force on Odinga supporters expecting bullets to silence them, this has worked in reverse to silence them.
Raila had a fanatic following, he's a single figure with unexplainable influence, you don't expect life to move on swiftly and government-run smoothly when over six million supporters of Odinga feel disenfranchised. If Uhuru looks beyond his personal gains and family rivalry with Raila and starts thinking like a leader then he must know despising Raila is the biggest mistake he's making. Surrounded with a cultic following, making sound judgment is close to impossible. It is for these leaders to stop hard stances and close heads together.
A dialogue shouldn't be necessarily about nusu mkate actually it will be a great betrayal to the process of Odinga negotiates for such an agreement. This course is and has always been about the credibility of the election process as that is the cradle land of chaos and also the independence of institutions six as IEBC and judiciary. A close table meeting should address this issue and Kenya hold a fresh election. We can, however, bury heads in the sand, move on with all these stains until everything explodes. It is at a point a Uhuru chooses himself or the country. The world is watching. He can restore the democracy that has seen Kenya Kenya an outstanding country in Africa or turn it into anarchy as it seems and let the monkeys dance.
Evidently, the country is turn right in the middle, guns and bombs might bring silence but not peace it for this reason that we must put the fire off while we still can or play ostrich and watch the whole building engulfed
---
Kenya Insights allows guest blogging, if you want to be published on Kenya's most authoritative and accurate blog, have an expose, news, story angles, human interest stories, drop us an email on

[email protected]

or via Telegram
---
David Murathe Confirms DP Ruto Rigged Out Kabogo During Jubilee Nominations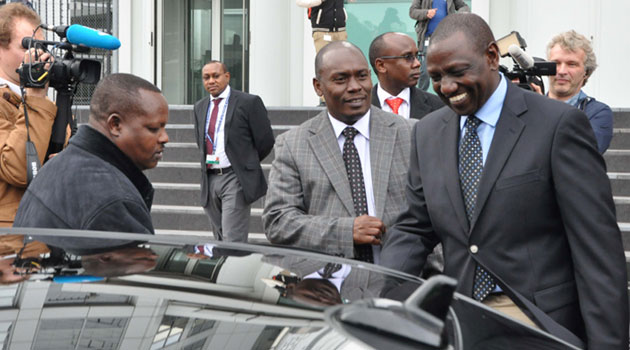 For the longest time it has been speculated that former Kiambu Governor William Kabogo was rigged out during the party's primaries in favor of Kabogo. This was seen as apparent given the bad blood that the two politicians had at that time.
Kabogo was one of the openly vocal politicians from the Central region who objected the idea of the Kikuyu community supporting the DP in his bid for 2022. Kabogo had blamed his political woes on Ruto in what he claimed was a ploy to lock him out of 2022 politics.
He blamed Ruto for not taking action against his complaints and fears that the outcome of the Jubilee Party nomination exercise had already been predetermined. In a thinly veiled attack aimed at Ruto, Kabogo cautioned the DP that it was not automatic that he would get Mt Kenya votes come 2022.
While appearing on Citizen TV, Murathe who's leading a 'Stop Ruto Movement' from contesting in 2022, admitted to rigging during the party nominations. "Some interested parties rigged out highly popular people, especially from Mt Kenya, and planted the people they wanted," he said. "A lot of people were left out. I watched it and was seething inside, but there was nothing I could do about it."
DP William Ruto spearheaded the primaries. On the first day, the exercise was cancelled. It was mired in confusion and chaos. It resumed the following day. Kabogo amongst other leaders from Central who were agruened including Jaguar who wept uncontrollably stormed the Jubilee Headquarters in Pangani to lodge their complaints. Most fell on deaf ears.
According to the 2022 game plan  Waititu had been poised to deputize Ruto as the DP. It's however not definite as a lot has happened in the recent days. Kabogo made peace with Ruto and was even speculated to be in support for his 2022 bid. Murathe's admission also seems to have opened the wounds for Kabogo who said, "Murathe confirms they rigged party nominations in 2017. What a shame washing dirty linen in public."
---
Kenya Insights allows guest blogging, if you want to be published on Kenya's most authoritative and accurate blog, have an expose, news, story angles, human interest stories, drop us an email on

[email protected]

or via Telegram
---
From Governor Joho's school of politics comes Hon.Moses A. Oindo 'The Youth Commander'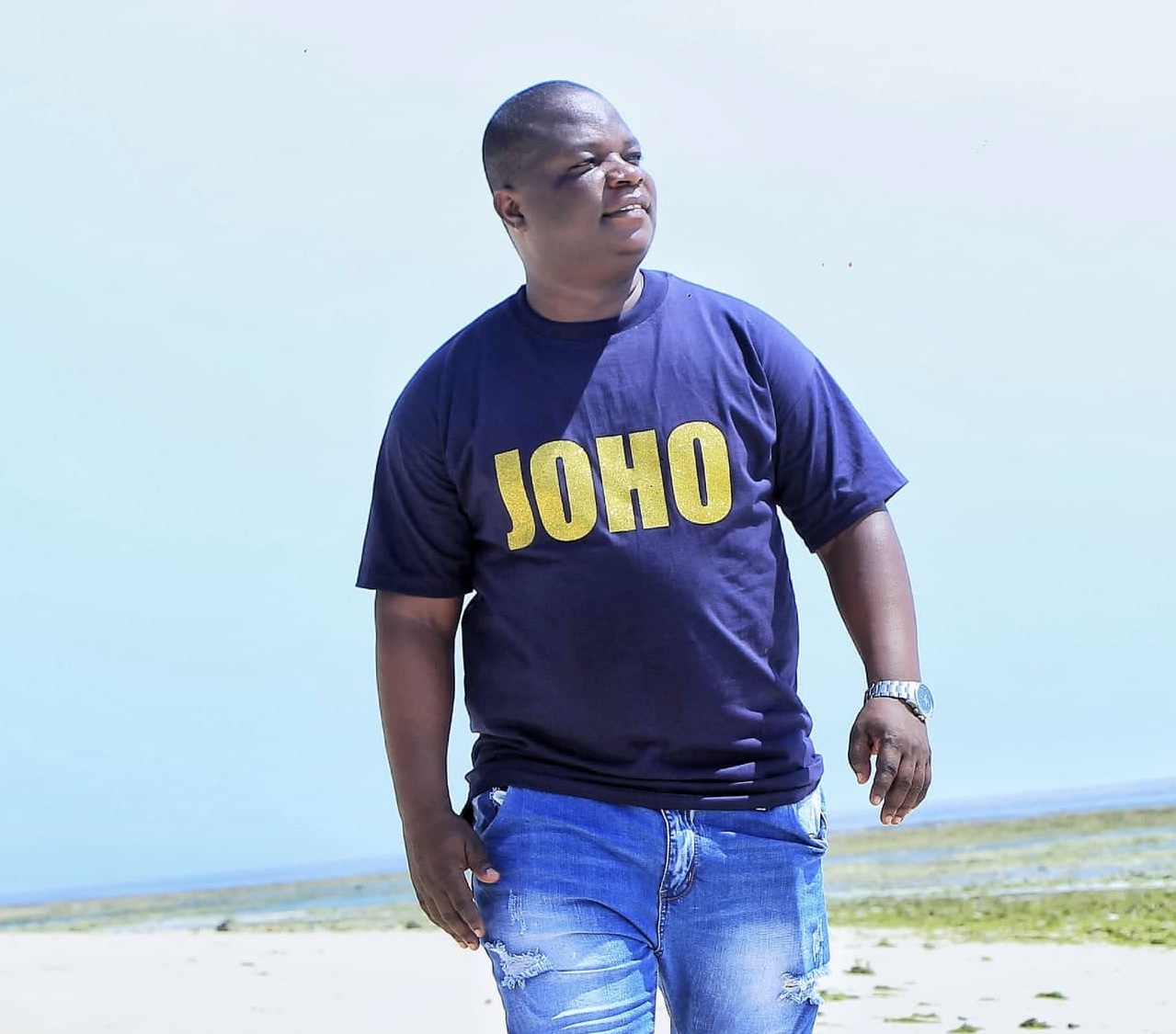 By Kenya Insights reporter
Mombasa Governor Ali Hassan Joho was last weekend in a tour of western Kenya attending a series of fundraisers and sort of meet the people tour in a couple of places in that region. If you allow me, i will say he was on a charm offensive of the region. Dp Ruto has been frequenting Western and Central Kenya donating millions in churches to seal his spot a head of 2022. In a style his own, Sultan 001 threw salvos at the DP forcing his foot soldiers to respond in hurried pressers.
Governor Joho did not respond to Dp Ruto's boys, instead he went on holding fundraisers but in his entourage one could not miss to notice the future Kenyan politics. His team was full of young politicians, most noticeable was nominated MCA Hon. Moses Aran Oindo a.k.a Cv'lizer or Youth Commander as he is commonly reffered to by his supporters.
Cv'lizer's was the star of the tour and in his address he acknowledged Governor Joho as is mentor and political professor. The budding politician spoke with bravado sending chills down knees of his competitors. He made it a somber day for quite a number of rising politicians who are waiting to be spoon fed. 'I'm a student from Joho school of politics' the young law maker said, donning a Joho branded t-shirt. The crowd went bezerk.
Governor Joho was mentored by the former premier, Rt. Hon Raila Odinga among other politicians as Busia Governor Sospeter OJaamon and Ababu Namwamba among others. Seasoned and career politicians have aided the creation of inclusive and representative political system with underlying mission of participation reforms. Time proven, party chiefs have done commendable job at identifying and nurturing emerging politicians to fill their void at times of retirement or serve in other elective positions. 'Joho school of politics' could be doing just that and his top student is not disappointing. Moi's school identified and nurtured the president of the day, H.E Uhuru Kenyatta.
Cvlizer is fast growing with populist and nationalist sentiment, which is a common thing in politics in both sides of the Atlantic. Studies have shown. While some may argue that today populists are social media savvy ….so what? It's what you do off the cameras and off the courts that make you worthy of the people's support. The support online and offline that Cv'lizer enjoys is a result of the real work he is putting on the ground. Community Library through his foundation is complete, disadavantaged kid are in school and a couple musical talents are in mentorship programs.
It is unwritten law today that to actively engage with your supporters you need active social media accounts. He is making good use of social media, directly connecting with his constituents, closely aligning with the corner stone of populism; "ruled by the people". 'Similarly, social media makes it possible for anyone's voice to be elevated, not just pundits and plutocrats' finds Hendrickson and Galston. This, when coupled with constructive projects inspire good following and elevates one above sleeping giants. 
Moses has evolved into a more forceful politician and youth leader than most of his peers and even some sitting politicians from the coastal region today. He is the only one who had the guts to tell off renegades Malindi Mp. Aisha Jumwa and Msambweni's Suleiman Dori who are facing expulsion from ODM party not to blame their woes on Governor Joho. He keeps steady on his path and has not forgoten where his star started to shine, he is Governor Joho's stonge supporter.
Larry Stone, a democratic fundraiser in California says 'You've really got to secure your base before you start off to do other things'. Cv'lizer has his base locked, not verbaly but with real projects that inspire hope and development. As he wanders off with the governor, he leaves people only with options to direct him on positions to go for in 2022. 'Mhesh ingia bunge, mhesh ingia senate, mhesh mhesh….'  and the list is endless. Yes, people support him that much in Mombasa though he has not declared what he will go for in 2022.
'Joho school' must be churning out fully baked students. Moses has transformed a great deal, from a mere youth leader to a unifying factor in Mombasa. He recently had a handshake with young leaders from other political factions in the county and in a presser he promised to work with other young leaders for the good of the county. 'Peace, unity and development' he emphasized.
---
Kenya Insights allows guest blogging, if you want to be published on Kenya's most authoritative and accurate blog, have an expose, news, story angles, human interest stories, drop us an email on

[email protected]

or via Telegram
---
Part 2: Why Nairobi Can't Afford To Have A Scandal Ridden Agnes Kagure As Their Deputy Governor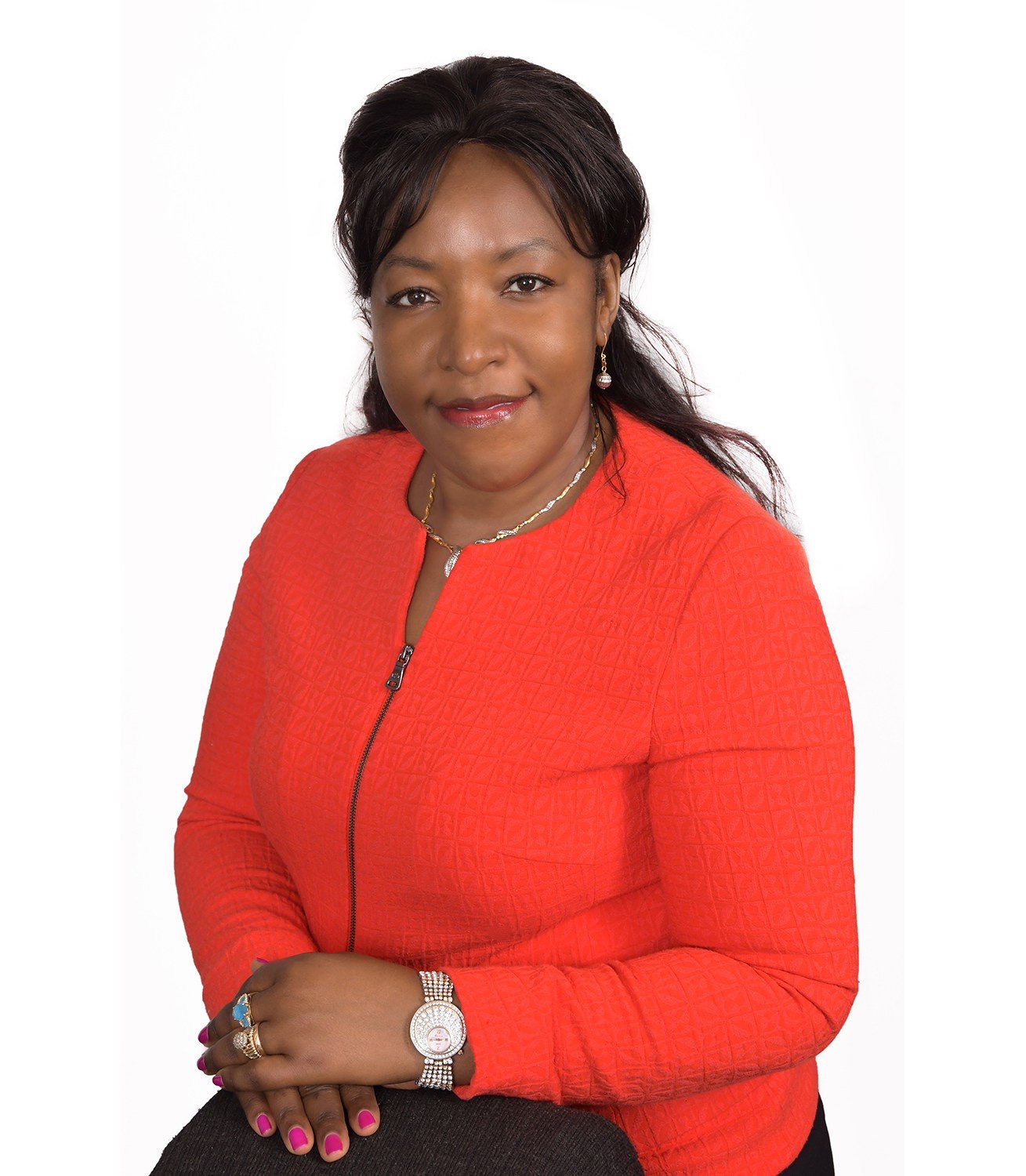 Deputy Governor post is one of those proposed to be scrapped in the referendum due to its irrelevance, it remains a puzzle as to why one Agnes Kagure has been campaigning for this post like it's a matter of life and death.
Another one of those 'business people' with no clear businesses, Kagure has engaged top notch lobbying which I'm told is fronted by existing city cartels and grandfathers in this town determined to place their person at the helm of power to continue milking the county.
Nairobi already made a blunder by electing an incompetent governor and can't afford to double the mess by having a deputy with a heap of scandals on her back while we're here busy raising integrity standards.
Kagure previously, wasn't known to the world but to the land grabbing world, she's a known figure and a feared one. With questionable wealth, Kagure who was close to the late Prof Saitoti can't cut above the bar.
In 2011, Ms Kagure was named in the Top 40 women under 40, an annual list of women who have risen to occupy positions of influence in Kenya before the age of 40, published by the Business Daily.
But the exact reality of how she acquired her wealth is known. Nothing on earth can be hidden. Just like someone who claimed to become a millionaire from selling eggs and chicken, then for sure he or she might have sold chicken worth the ostrich size.
But a case in the backdrop of that fancy profile is a stream of land grabbing cases spread all over Nairobi courts. Prominent one in court is the ownership of a property in Karen estimated to be worth over Sh1B.
She is also in court over another plot in Nairobi's Umoja Inner Core, in which the court has called for a full trial to determine how she bought the property, which is also claimed by one Joel Munene.
However, it is Ms Kariuki's claim that she bought property in Karen from the late Roger Bryan Robson for Sh100 million that has made her the talk of town.
Court records show that Mr Robson's parents left him and his brother, Michael, properties in the name of Plovers Haunt Ltd.
But the formalities of transferring the company shares from parents to sons was never carried out, according to Guy Spencer Elms, the lawyer appointed by Mr Robson as executor of his will.
In his 1997 will, Robson left his estate to relatives and charitable organisations in Kenya involved in the environment, wildlife, health and education.
His main asset was a 5.2-acre property on Ushirika Road, Karen, and a half-acre plot with flats on it next to the Nairobi Hospital.
The property is estimated to be worth about Sh1B
While Mr Elms, wanted to pass the Sh1B estate to the Kenya Wildlife Service and the Kenya Forestry Service, Ms Kariuki is one of the individuals who have emerged as the owners of the property, having bought it from Roger Robson.
Last year, the Director of Public Prosecutions wanted to prosecute Elms for forgery in relation to the Upper Hill and Karen land but the National Land Commission said it did not find any forgery in the documents. It's being established that it was Kagure involved and masterminded this land fraud.
Kagure's pretence business struggles are as predictable as the shortcuts she presides over. Tedious, mind-numbing monotony that only the most rose-tinted of the Nairobi brigade should be able to stomach by now in an era of corruption. She is no better person to deliver in Nairobi.
A pathetic figure on the present day capped a hellish week and should seal the deal idiom that Agnes surely doesn't deserve the nairobi deity seat because of her unexplained character. (Agnes to date can not explain the wealth in Langata, the grabbed land in Roysambu and some premises believed to be acquired by corrupt means.)
Kagure's acolytes refuse to countenance the idea the unexplained wealth woman is yesterday's woman typified by a life of what can be termed as silent killer cartels, yet she's offering nothing to suggest she can recapture former glory of Nairobi City. This can be termed a static political game from an analogue manager in a digital age.
The well connected Kagure has been spotted with a former CS Lands and she has bragged to have funded the election of a jubilee governor but her KRA records, the Co-operative Bank account details she gave to the firearms bureau don't show any sign of such wealth.
From 2004 until 2015, there is no record of Agnes Kagure ever having filed any returns with KRA. Evidence that she started filing returns appears in 2016. The returns are self-assessment. She seems to have rental houses and, from her monthly rental collection, is legally bound by law to submit 10% in tax. Between January 2015 and December 2017, Agnes had paid a total of Ksh 127,198.00 in taxes.
On 22nd September 2016, Agnes Kagure Kariuki applied to the firearms licensing board, seeking to obtain a firearm for her protection, and listed the following businesses in her application:
1. Antonio's grill,
2. Dynamic Mini Mart
3. Consolota Pharmacy
4. Universal Nautical Ltd.
The companies mentioned exist under a questionable and suspicious nature.
1. Antonio's Grill – A search in the registrar of companies reveals that Antonio's grill is not a company but a business name.
2. Dynamic Mini Mart – No records exist at either the Registrar of Companies or Kenya Revenue Authority.
3. Consolota Pharmacy – No records appear in either the Registrar of Companies or Kenya Revenue Authority.
4. Universal Nautical Ltd. – Company was registered in 2012 but hasn't filed any returns since its registration.
Kagure has engaged high voltage PR drive to cleanse her image which is soiled. Nairobi sits st the heart of Kenya's economy and is not a ground for scams of the city to come pitch their terror cell in the pretense of leadership. Nairobi deserves a leadership with integrity beyond reproach, Kagure is below the barrel bottom.
We continue to unmask Kagure as the series moves to Part3…. of you have any info and tips or stories on this email me now ([email protected])
---
Kenya Insights allows guest blogging, if you want to be published on Kenya's most authoritative and accurate blog, have an expose, news, story angles, human interest stories, drop us an email on

[email protected]

or via Telegram
---