Mishra's Uganda Deal For Mediheal Hospital Comes To Surface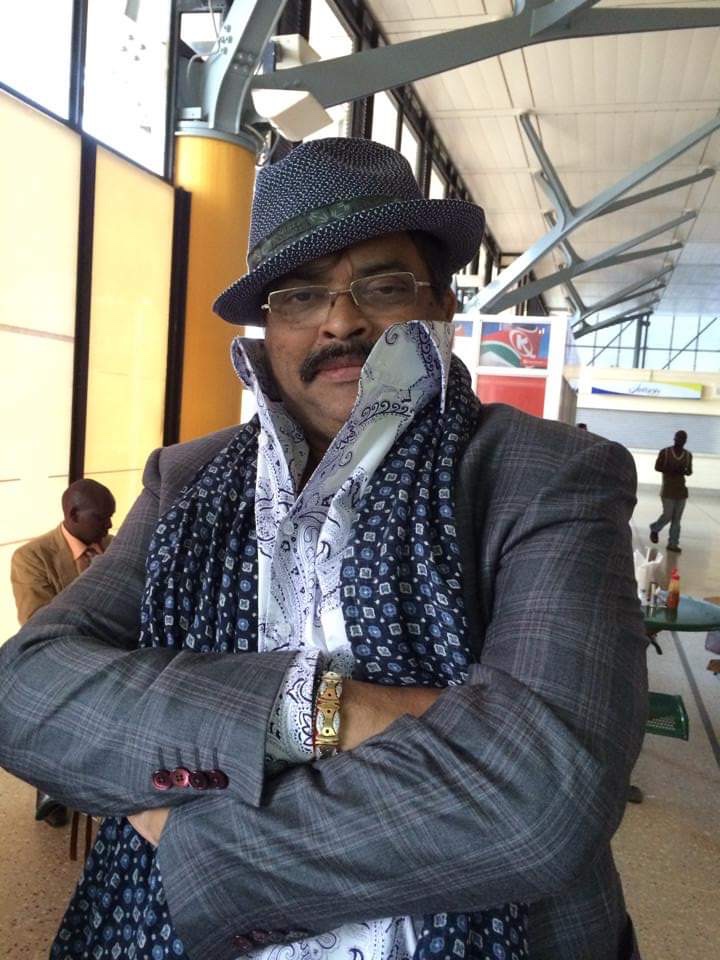 During the burial ceremony for former Ainabkoi MP William Cheokut at his Kapsundei home, Uasin Gishu County on Tuesday a lot came to surface. Speakers eulogized him as a trusted lieutenant in government circles, who cut deals with presidents across the East African region.
Of these deals that was highlighted was that of Mediheal Group Of Hospitals venture into the Ugandan market. Coincidentally, Mr Chepkut died on October 8 after collapsing at his Nairobi house and was pronounced dead on arrival at Mediheal Parklands hospital. A post-mortem revealed a blood clot.
Before becoming an MP, Hon. Chepkut was the personal assistant to the late Nicholas Biwott, a powerful politician in the Kanu era who ran errands for him.
It was while working for Mr Biwott that he cut his niche exploiting it with dexterity, mourners heard.
Nominated Senator Prof Margaret Kamar narrated how Chepkut was networked in Kenya and internationally and was like a son to her because of his service to Biwott.
"After the death of Mr Biwott, he was asking me if I had informed several Heads of State including former Tanzania president Jakaya Kikwete and Uganda's Yoweri Museveni. I asked him to go ahead and make calls. His loyalty was unmatched and was ready to accept corrections and a fast learner for any task," she said.
Prof Kamar said Chepkut was very generous and would spend the last coin on his people and it did not matter to him if he died poor.
Biwott's daughter Esther Koimett said her father trusted Chepkut to an extent their opinions were considered superfluous.
"Many at times we felt that our father never listened to us because he trusted Chepkut's word to the letter. He was liked because of his absolute loyalty," she said.
Chepkut's network was not limited to politicians but extended to security circles.
Businessman David Lagat recounted a day he was arrested over unspecified reasons.
"I could not comprehend why I was being arrested because I was a law-abiding citizen and when I approached Chepkut who was in a cordial relationship with the then DCI boss George Kinoti, he took me to him. Mr Kinoti disclosed to us all that it was about politics. That was Chepkut. He accessed all the mighty and low in the society," said Mr Lagat.
It emerged from the eulogies that Mr Chepkut had an interesting relationship with former Presidents-Daniel arap Moi and Uhuru Kenyatta whom he accessed with ease.
He also had a very sharp mind and had thousands of contacts in his memory.
It is for this reason that Mr Biwott never owned a mobile phone as he relied on his PA to the point even the heads of state accessed him through Chepkut.
In eulogizing him, Chepkut's best friend revealed that the late had brokered a deal between Mishra and President Museveni using his influence to have Mishra expand his hospital to Uganda. Unfortunately, according to the friend's eulogy, Mishra's supposed greed took over and he shortchanged Chepkut after sealing a deal with Museveni to have him establish a wing in Uganda.
The confidant claims there was a covenant between the two and Mishra was to pay Chepkut millions for facilitating the deal, from the speech, he didn't. (Click to view)
He says Mishra promised the late a commission that he never honored and asked that he donates Sh10M which could easily translate into the actual figure in forming a trustee foundation to help the late's children welfare.
According to reports from Uganda, in February 2021 President Museveni gave Mediheal a seven acres of land to construct an ultramodern 350-bed hospital in Nakawa-Naguru estate. This piece of land was however contested in parliament after Uganda Land Commission (ULC) defied the presidential directive to give them land.
In 2007, Government signed a Public Private Partnership Agreement with an investor, Opec Prime Properties Ltd, to redevelop the Naguru-Nakawa housing estates into two ultramodern sustainable satellite towns.
However, when the investor failed to fulfil this obligation, Cabinet terminated the contract and the land was reclaimed by ULC. Part of the land had been irregularly given out to some investors and this prompted the then Deputy Speaker, Anita Among, to constitute an ad hoc committee to investigate the matter.
Mediheal has been on an expansion spree, spreading its wings across East Africa Community with the sim of becoming a region's giant. In Kenya, it has branches across the country and has been in the good books with the previous government.
Mishra, the proprietor of the hospital has however not been spared the wrath of criticism.
In the recent times, the former Kesses MP has been at the center of accusations of organ smuggling in his hospital, claims that he vehemently denies.
The furious lawmaker has faulted his critics for for alleging he became rich through the trade. So wide the accusation has become that he sued blogger Robert Alai (now MCA Kileleshwa Ward) for writing about Mediheal supposed involvement in organ smuggling.
The allegations came when Mediheal hospitals appointed Dr. Prem Kumar Gokul as the vice president. Mr Gokul is supposedly under investigations by Interpol according to reports for smuggling human parts. He is alleged to be part of a racket that smuggles kidney across the globe. The accusations however remain unproven.
There have also been accusations of the hospital bringing in staff from India for jobs that can be done by the locals. In a protest letter seen by Kenya Insights, disgruntled local staff complained that their jobs are being take up by foreigners whom they claim are under qualified and asked for an audit of the staff to ascertain the claims.
While in parliament, Mishra is accused by his critics of misusing his position as the vice chair of the Parliamentary committee on health to the advantage of his Mediheal Hospital.
In a whistleblower complaint filed by a former employee of the Hospital to Kenya Revenue Authority (KRA) and seen by Kenya Insights, the hospital was accused of tax evasion. The former staff gave KRA the documents detailing supposed fraudulent activities including unwarranted tax exemptions but nothing much came out of it and he told Kenya Insights that the KRA staff were bribed for their silence. We reached out to the IPO and no response came.
Medilife Biological a sister company of Mediheal Healthcare owner by Mishra received Sh140M from Kemsa to supply PPEs.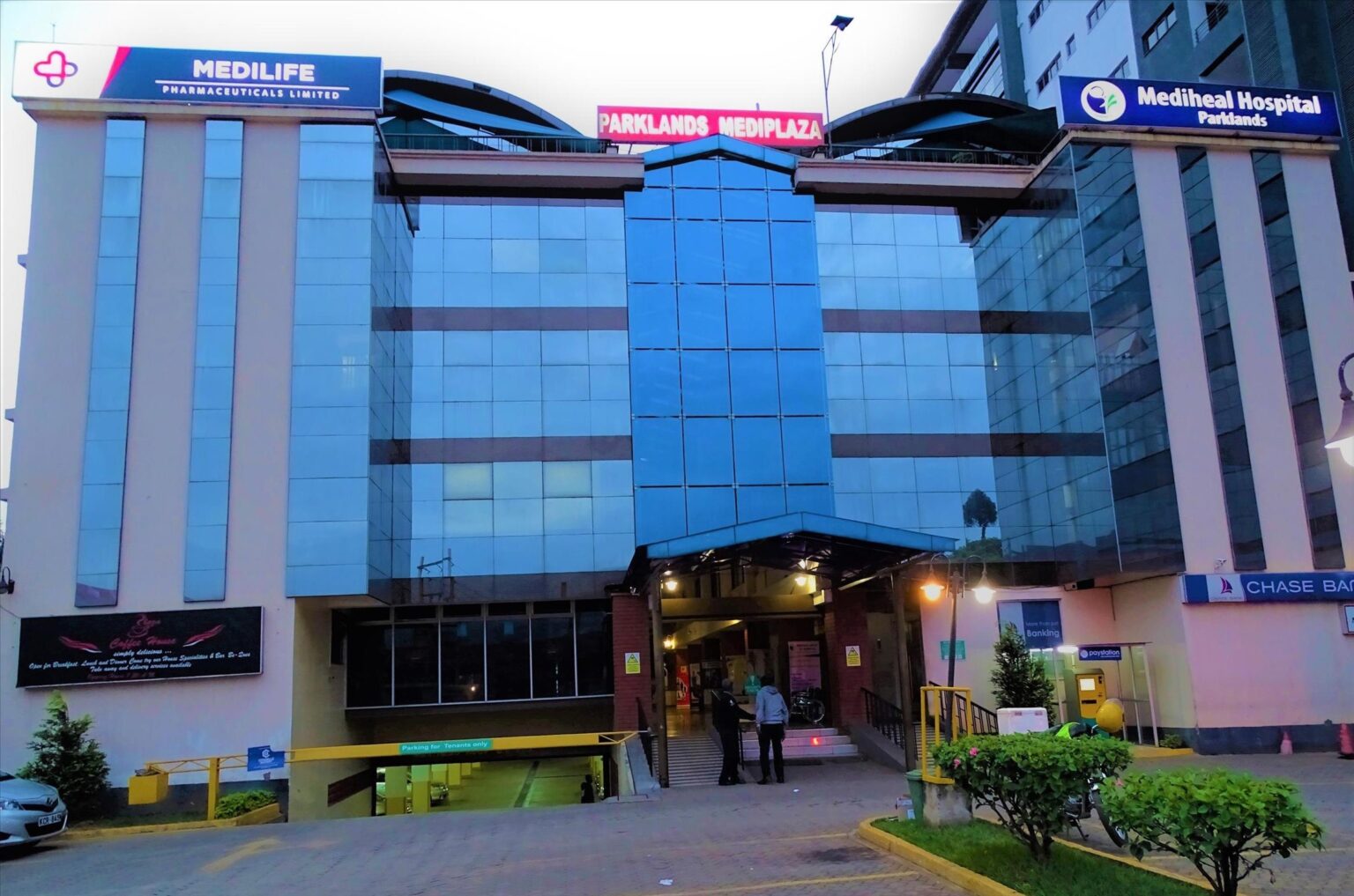 A special audit by the Auditor General had shown that Kenyans lost Sh2.3 billion in the Covid-19 items procurement scandal at Kemsa.
"The procurement process was not initiated based on need assessment and planning resulting in over-procurement of Covid-19 related stock worth Sh6.3b that is still being held at KEMSA warehouses. 97 per cent of the stock has been in the Kemsa warehouses for more than three months implying inadequate market forecasting and planning practices," Nancy Gathungu reported.
She added, "The items were procured at a higher price as compared to the current market pricing implying that KEMSA may realize a loss of Sh.2,338,261,175 if the products are to be sold at the current market price."
The auditor General indicated that the management of KEMSA violated various laws leading to the loss of public money.
The report also reveals fraud in procurement and collusion between Kemsa bosses and the companies that were awarded multi-billion shilling contracts.
Incidentally, Mishra was sitting on the health committee where before he was ousted in the jubilee in-house purge, he was the Vice chairman.
Mishra fell out with Ruto and even sacrificed his parliamentary seat by going against the UDA wave in the Rift Valley. Those in the know say that he took the big risk of supporting Raila to protect his empire.
There are unsubstantiated allegations of the hospital involvement in NHIF fraud which calls for investigations.
Mediheal was also involved in the medical equipment leasing program where taxpayers lost over Sh63B.
Mishra was subcontracted by Sevens Sea to oversee radiotherapy services in the county. According to an report by the senate exposing the scandal, most companies that were awarded the contracts largely under delivered.
While still sitting on the health committee and having an upper hand in cutting deals, Mishra shamelessly and unapologetically did business with the government. This was the contrary to directive given by the president against public servants engaging in business with the government.
The agreement to actualize this has been signed today 29th June 2018 signed by the Mediheal Chairperson Hon Dr. S. R Mishra Kiprop and the CEO & President of Varian Mr. Dow Wilson. pic.twitter.com/qQXaWmbOb1

— Mediheal Group of Hospitals (@mediheal_group) June 29, 2018
Now left with no political godfather, Mishra has been trying to reach and catch the attention of President Ruto in a bid to apologize and mend broken links, his efforts have however been futile as those in the know say that the president is not keen to meet him after he refused to support him in the last election. Those close to the president say that an audit of NHIF that has seen the national insurer lose millions is a priority with Mediheal being one of the hospitals in the list of many private hospitals listed in the probe.
---
Kenya Insights allows guest blogging, if you want to be published on Kenya's most authoritative and accurate blog, have an expose, news TIPS, story angles, human interest stories, drop us an email on

[email protected]

or via Telegram
---