Looting Of NHIF, The NYS Of Healthcare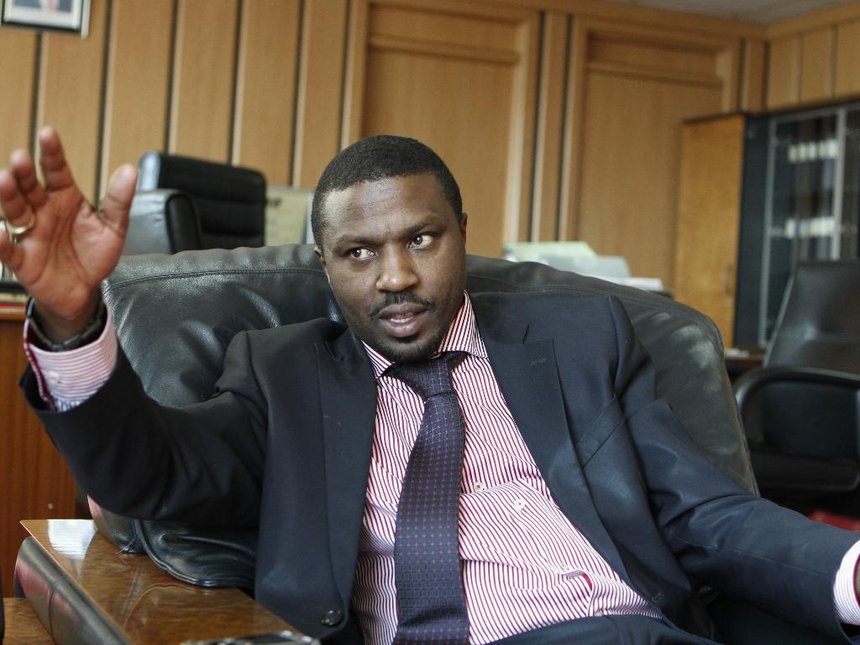 NHIF health is under the corruption virus attack with allegations of misappropriation of funds. With eyes on the CEO Mwangi, questions are being raised on the unexplained expenditures of Sh3.B. NHIF CEO approved the construction and completion of a multi-storey car park at a contract sum of Sh. 909, 709, 305. Records available however indicate that the contract sum was later revised upwards to Ksh. 1,179,611,756 representing approximately 30% increase above the original contract sum of Sh909,709,305. This extra expenditure was unwarranted and led to the loss of public funds and a clear contravention of procurement Finance Management Act 2012.
Although records available indicate the car park was completed at a total cost of Sh.3,342,120,239, a further amount of Sh.626,635,998 and Sh.4,706,521 was incurred without pre-requisite approval increasing its total expenditure to Sh.3,973,462 resulting to an increase of approximately 337% over and above the original cost has never been accounted for.
Loss of Sh500M; Some hospitals in cooperation with NHIF senior management made false claims with the intention to defraud NHIF using members' cards without their consent and claiming for services not performed. The CEO claimed that the public loses more than Sh.500,000,000 monthly in this well-crafted scheme. In light of this admission, by Mr. Mwangi, the board has not taken any definite action to stop the fraud not has anyone been prosecuted. It remains just that as the unsuspecting public gets squandered.
The CEO of NHIF has over the years been unable to account for a parcel of land NO.LR 24968/2 measuring 20 hectares located at Karen in their bio of accounts. Besides, the ownership of the particular parcel of land is in dispute. NHIF acquired the piece of land in at the cost of Sh.93,712,675 to construct a resource center. It commissioned consultants to carry out a feasibility study on the development of a resource center in the area. The consultants did the work as commissioned and submitted their report together with their fee noted for Sh.734,524,029.25. However, NHIF didn't honor the fee notes because the management had not received prior approval for the works from parent ministry.
The situation resulted in a dispute which was referred to arbitration. The high court later ordered NHIF to pay the consultant Sh.407,107,645 representing principal sum and interest. Even after spending these large sums of money, of public funds in consultancy and purchase, NHIF doesn't have a land nor resource center to show as the ownership of the land in question is in dispute still in court.
The CEO of NHIF has paid contractors a sum of Sh1,144,787,484 in respect to drawings and designs of the proposed resource center whose construction has not yet commenced even after such huge funds was made thereby leading to loss of public funds.
The accounting officer of the National Hospital Insurance Fund has failed to account for Sh63,530,668 with regards to payments for consultancy fee to a consultancy firm. The amount wasn't budgeted for and hence the said budget was in contravention to the state corporation Act, Cap 446 Section 12 which states that no corporation shall operate without the prior approval of the Cabinet Secretary, the board of trustees, and the national treasury incur any expenditure for which provision has not been made in an annual estimate prepared and approved in accordance with section 11.
Provision of impaired investment amounting to Sh45.9Million was offset by the Consolidated Bank of Kenya against a guarantee executed by NHIF CEO on behalf of Euro Bank Limited. It is not clear the manner in which public funds are used therefore questioning the credibility and integrity of the CEO. Uncollected revenue of Sh.597,828,290 over an extended period and only provisions for bad and doubtful debts of Sh.152,730,066 for outstanding contributions have been made in the accounts. It's however unclear the necessary measures taken to recover these funds.
The open looting at NHIF that threatens the realization of UHC should be of great concern to the President who needs now more than ever a team of competent managers holding offices. NHIF being a strategic body doesn't require the questionable leadership of marked frauds like Mr. Mwangi whose integrity is in question with accountability nightmares clouding his stay in office.
The president has made it clear that he's not in the business of protecting anyone and those found with their hands in the cookie must face the music. It is in the same breath that DPP Noordin Haji has given his surety to go after the big fishes. As the multi-agency graft unit of NIS, DCI, ODPP, EACC and OAG goes into a brawl, NHIF should be on their topmost prioritized as this is a fertile ground to fish out paper gangsters.
Find the NHIF audit report by Office of Auditor General below. 
national hospital insurance fund

---
Kenya Insights allows guest blogging, if you want to be published on Kenya's most authoritative and accurate blog, have an expose, news TIPS, story angles, human interest stories, drop us an email on

[email protected]

or via Telegram
---