Living A Lavish Life, Murdered Rongo University Student Sharon Otieno Was Pregnant With Migori Governor Obado's Kid And Had An Affair With His Son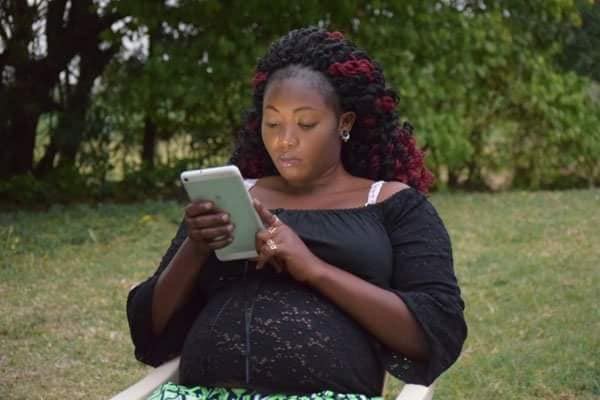 At 24, Sharon Otieno's life has been ended by brutal hands of goons. While she should be enjoying her youthful days, the Rongo university medical records student is no more. Sharon was Governor Okoth Obado's clande for a long time. As a matter of fact, peoole close to the Governor inform me that she used to accompany him on foreign trips abroad -and on taxpayer's money. A third-year student at Rongo University College, and with lots of money coming in from Governor Obado, Sharon immersed herself into the glamorous life.
She was a frequent guest at Imperial Hotel in Kisumu where she threw endless parties for her friends -on taxpayer's money. Sources tell me that an Executive Suite in the hotel was always reserved for her when she was in town -on taxpayer's money. However, things soon took a nasty twist.
The murdered Migori lass, Sharon Otieno of Rongo University, apparently entertained both her governor, Okoth Obado, and his promiscuous son, Dan Totto, as lovers. The wife-mother, Hellen Odie, wasn't amused by the revelations and accused Michael Oyamo, the arrested PA, of pimping for her husband, who was severally accompanied by the girl on foreign and local trips. Totto took over when the Old Man was tied up in the county, where he couldn't visit a hotel alone. Obado is married to two wives who apparently, are sisters. The governor is said to have insatiable appetite for women.
Sharon contacted Barrack Oduor, a Nation Media Group Correspondent based in Homabay to tell her story and how the governor has refused to take responsibility. Like most of escapists, the governor allegedly refused to take responsibility accusing the young lady of being promiscuous, he refused being the father. Sharon told her story and Barrack called the Governor's office asking for a response -and an adequate response they received. The Governor promised  to send his PA Michael Oyamo to clear the air.
Oyamo met Sharon and Barrack at Graca Hotel in Rongo but he insisted  that they change the venue of the meeting and move to Homa-Bay. The two got into a waiting car whose occupants are Oyamo and a driver. They drive for a few minutes and stop at Ndege Oriedo. Two men jump into the backseat and sandwich Sharon and Barrack. At this point, Oyamo calmly gets out of the car which then speeds off.
Fast forward, Barrack Oduor managed to wrestle the assailants and got out of the moving car -sustaining serious injuries in the process. Sharon's body was found dumped in Kodera Forest yesterday night. She was seven months pregnant. Michael Oyamo was arrested at JKIA as he tried to leave the country for Rwanda together with Okoth Obado. It is alleged that he already confessed to working under express orders from Obado.
If there are two people who should be put under witness protection immediately, they are Michael Oyamo and Barrack Oduor. If they are taken out, the crucial link between Obado and murder is gone.
A look into her social media pages, Sharon lived an above average life for a typical college girl and given her humble background word from her friends. Vacations, hotel life, the lady seemingly traveled and lived a lavish life from a face value. This could be attributed to her affair with the monied governor who's also on EACC radar for his overnight acquired wealth as the governor.
Cross generational and transactional sex has become rampant and popular amongst young girls especially those in campus who've become easy prey for older men who spoil them with money. High HIV infections amongst youths has been attributed to this arrangement that has now been normalized.
DCI Kinoti has despatched a team of homicide detectives to Migori to handle the case of Sharon and we hope they leave no leaf unturned. It's still fresh in mind the case of another university study, Mercy Keino, the Nairobi university student whose murder was linked to William Kabogo the ex governor of Kiambu.
Garissa Governor Ali Korane is also in radar over botched assassination of his finance executive Muktar, a twisted case that has had the key witness, hired killer David Mwai murdered in police custody. The picture painted of killer Governors is nothing to be proud about. Regardless of the circumstances, killing Sharon and taking away the life of the unborn is cruelty and evil of high scale that isn't excusable. The police must ensure justice is served by getting all killers including the governor on concrete linking be brought to book. This must not remain a statistic.
---
Kenya Insights allows guest blogging, if you want to be published on Kenya's most authoritative and accurate blog, have an expose, news, story angles, human interest stories, drop us an email on

[email protected]

or via Telegram
---
Murdered IEBC Manager Chris Msando's Wife Eva Msando Awarded With A State Job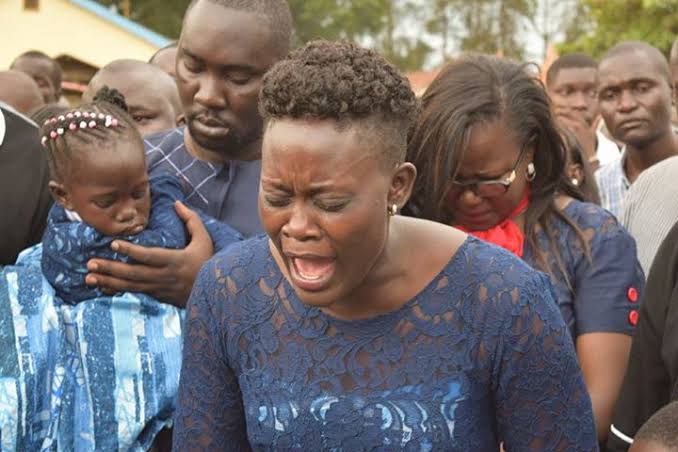 Death Of Chris Msando, the IEBC's tech guru who was brutally murdered in unclear circumstances continues to linger on many Kenyans minds an year later. One of the most outstanding memories is his wife's testimony and strength shown during those trying moments.
A widow left with orphans and without a job since the IT guru was the family's breadwinner, there was immediate need for her to find a job or s business to sustain her young family.
Struggling with life, Eva at one point had reached out to the public for any job opportunity. Her prayers seemingly, have been heard, in a gazette notice Peter Munya the CS Industry, Trade and Cooperatives, Eva Buyu Msando has been appointed to be member of the Export Processing Zones Authority for three years effective 20th September 2018.
The good news could be attributed to the handshake between President Uhuru and PM Raila Odinga. Msando who ails from Odinga's community was suspected to have been assassinated by hit Squad allied to the state owing to his stiff grounds that would've limited rigging of the elections. The late Msando is on record saying to have developed a hack free electoral system. His death was widely read as a sabotage to the electoral system.
Many questions on the murder of Chris remains unresolved with the state reluctant to follow the trail.
---
Kenya Insights allows guest blogging, if you want to be published on Kenya's most authoritative and accurate blog, have an expose, news, story angles, human interest stories, drop us an email on

[email protected]

or via Telegram
---
The Painful Death Of Monica Kimani, They Tied Her Hands, Slit Her Throat And Dumped Her Body In The Bathtub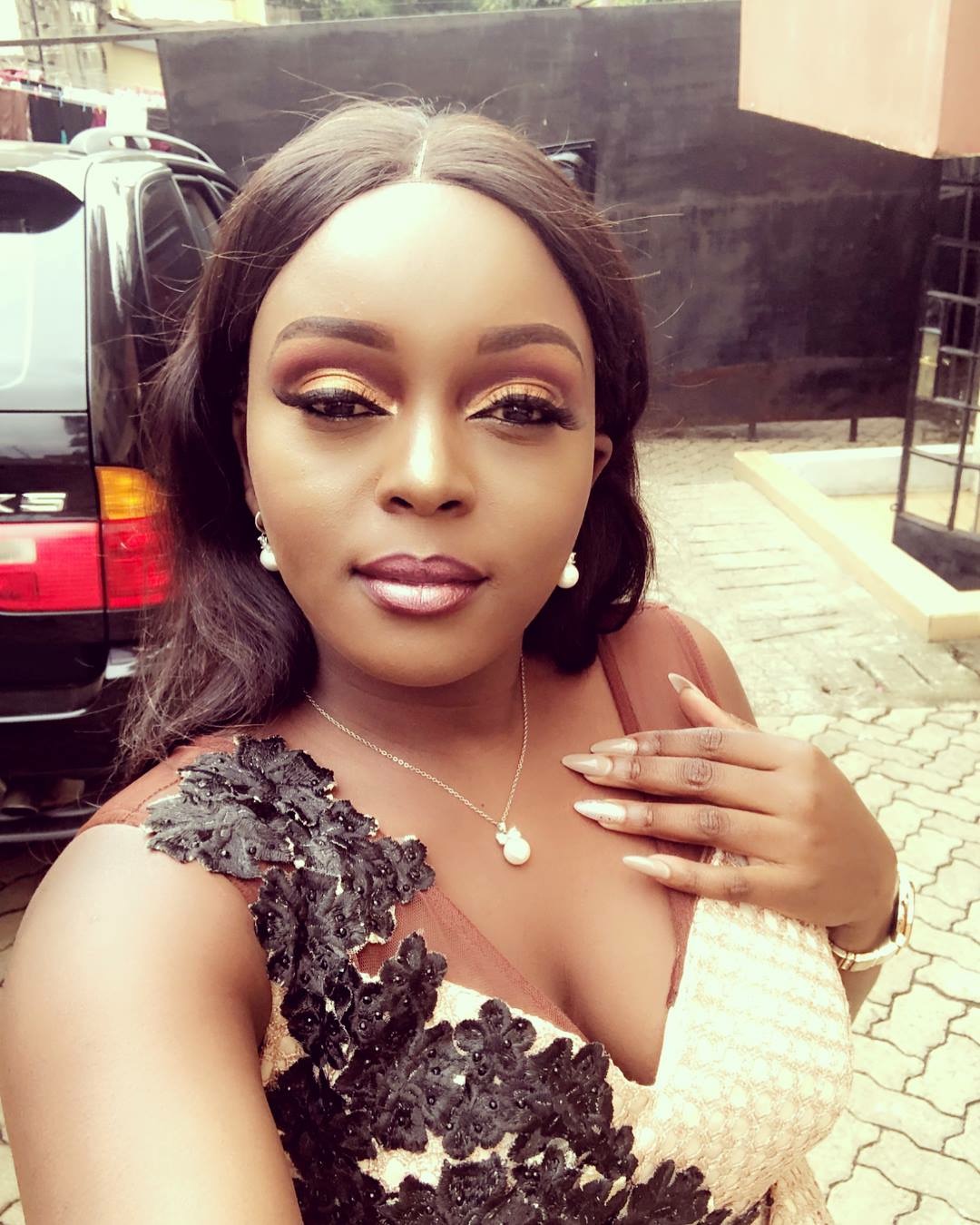 As the nation comes to terms with the death of Sharon Otieno, the Rongo University student who was found murdered and body dumped in a thicket in what is suspected to be out of fallout from the affair she had with Migori Governor Obado, another bizzare killing has struck.
Monica Kimani, 29 was found murdered in the coldest way, her severely mutilated  body was discovered by her brother George at Luciane Apartments on Kitale Lane off Denis pritt road. The killer(s) slit her throat open, dumped the body in bathtub 🛀 left the water running in what reads like a murder movie.
It remains unclear how the killers would commit such a scale of crime at a gated and heavily secured neighborhood which is just near to the private home of the President.
According to the brother who discovered her lifeless body, the two were chatting on that night before she went silent and he assumed she had slept. However, her calls and texts went unanswered the next day which was unusual of her according to the family prompting the mother to send George to go check on her sister and that's when he came to discover the horrific news after breaking the door.
Detectives are trying to join the dots in the mysterious murder and it has been established that Monica hosted two of her friends Wednesday night before her body was found in a bloodbath on Thursday At 1pm.
Monica had just returned from South Sudan where she runs an established business and even her social media pages points at her wide networks with Sudanese. The family has a business there too. She was about to fly to Dubai for vacation before she was struck.
The motive of the murder is yet to be established but looks like a professional hit, it takes extra guys not only to cut open one's throat but to comfortably walk in and out of such an establishment after the murder. With keen investigations, CCTV footages both within the apartment and out on the road in that estate will easily piece up the movements and identities of killers.
---
Kenya Insights allows guest blogging, if you want to be published on Kenya's most authoritative and accurate blog, have an expose, news, story angles, human interest stories, drop us an email on

[email protected]

or via Telegram
---
VIDEO: Moments When The Ugandan Military Took Over Entebbe Runway Before Arresting And Bundling Away Bobi Wine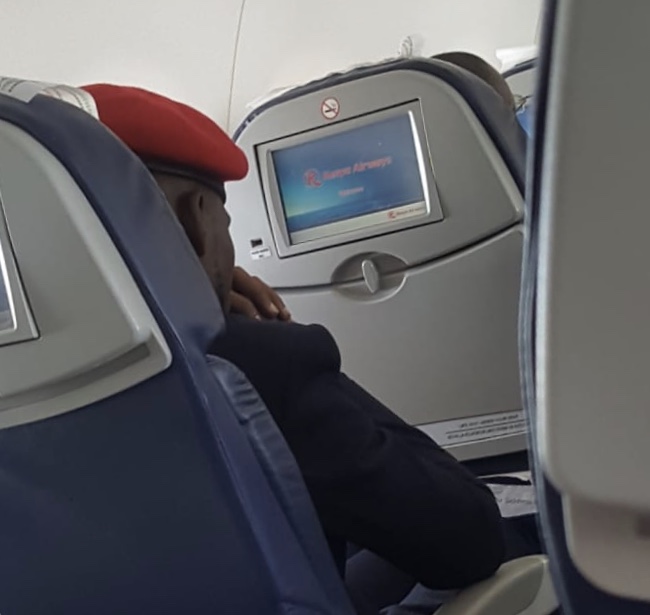 Bobi Wine a prolific Ugandan legislature today made his way home after a trip to the USA where he had gone to seek specialized treatment following torture in the military camp where he was being held on treason charges which were trumped by the regime.
Bobi made a stopover at the Nairobi's JKIA where he was received joyfully with airport staff and fellow passengers who scrambled for photos with him. Aboard Kenya Airways, Bobi sat calmly and later in the middle of the flight drowned into deep thoughts perhaps wondering what was awaiting when the plane touched down.
The writings were already on the wall, the government had banned public gathering and warned against turning out for Bobi's grand reception which had been scheduled from the Entebbe airport.
Bobi Wine's brother was arrested earlier this morning while making preparations for the welcoming of his brother. Police had also camped at various homes of leading opposition leaders stopping them from leaving to mobilize grounds for receiving Bobi Wine.
When the plane touched down in Entebbe, Bobi seemed uneasy perhaps the reality was hitting him that nothing had changed as the military had taken over the airport as if it was a high profile terrorist landing. The military was literally on the run way. The plane carrying Bobi was even taken to the far end of the airport where the military was waiting.
As soon as he got off the plane, he was met by army officials who first greeted him before turning into their custom beastly mode, bundling him into an awaiting military van and driving him away to unknown destination. Press was totally blocked and passengers were restricted from filming anything. Those found had their phones confiscated and photos deleted. We're however, the Kenya Insights so we had our ways.
---
Kenya Insights allows guest blogging, if you want to be published on Kenya's most authoritative and accurate blog, have an expose, news, story angles, human interest stories, drop us an email on

[email protected]

or via Telegram
---