Living A Lavish Life, Murdered Rongo University Student Sharon Otieno Was Pregnant With Migori Governor Obado's Kid And Had An Affair With His Son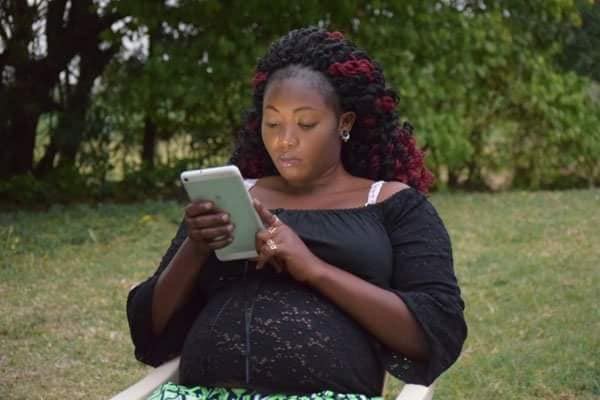 At 24, Sharon Otieno's life has been ended by brutal hands of goons. While she should be enjoying her youthful days, the Rongo university medical records student is no more. Sharon was Governor Okoth Obado's clande for a long time. As a matter of fact, peoole close to the Governor inform me that she used to accompany him on foreign trips abroad -and on taxpayer's money. A third-year student at Rongo University College, and with lots of money coming in from Governor Obado, Sharon immersed herself into the glamorous life.
She was a frequent guest at Imperial Hotel in Kisumu where she threw endless parties for her friends -on taxpayer's money. Sources tell me that an Executive Suite in the hotel was always reserved for her when she was in town -on taxpayer's money. However, things soon took a nasty twist.
The murdered Migori lass, Sharon Otieno of Rongo University, apparently entertained both her governor, Okoth Obado, and his promiscuous son, Dan Totto, as lovers. The wife-mother, Hellen Odie, wasn't amused by the revelations and accused Michael Oyamo, the arrested PA, of pimping for her husband, who was severally accompanied by the girl on foreign and local trips. Totto took over when the Old Man was tied up in the county, where he couldn't visit a hotel alone. Obado is married to two wives who apparently, are sisters. The governor is said to have insatiable appetite for women.
Sharon contacted Barrack Oduor, a Nation Media Group Correspondent based in Homabay to tell her story and how the governor has refused to take responsibility. Like most of escapists, the governor allegedly refused to take responsibility accusing the young lady of being promiscuous, he refused being the father. Sharon told her story and Barrack called the Governor's office asking for a response -and an adequate response they received. The Governor promised  to send his PA Michael Oyamo to clear the air.
Oyamo met Sharon and Barrack at Graca Hotel in Rongo but he insisted  that they change the venue of the meeting and move to Homa-Bay. The two got into a waiting car whose occupants are Oyamo and a driver. They drive for a few minutes and stop at Ndege Oriedo. Two men jump into the backseat and sandwich Sharon and Barrack. At this point, Oyamo calmly gets out of the car which then speeds off.
Fast forward, Barrack Oduor managed to wrestle the assailants and got out of the moving car -sustaining serious injuries in the process. Sharon's body was found dumped in Kodera Forest yesterday night. She was seven months pregnant. Michael Oyamo was arrested at JKIA as he tried to leave the country for Rwanda together with Okoth Obado. It is alleged that he already confessed to working under express orders from Obado.
If there are two people who should be put under witness protection immediately, they are Michael Oyamo and Barrack Oduor. If they are taken out, the crucial link between Obado and murder is gone.
A look into her social media pages, Sharon lived an above average life for a typical college girl and given her humble background word from her friends. Vacations, hotel life, the lady seemingly traveled and lived a lavish life from a face value. This could be attributed to her affair with the monied governor who's also on EACC radar for his overnight acquired wealth as the governor.
Cross generational and transactional sex has become rampant and popular amongst young girls especially those in campus who've become easy prey for older men who spoil them with money. High HIV infections amongst youths has been attributed to this arrangement that has now been normalized.
DCI Kinoti has despatched a team of homicide detectives to Migori to handle the case of Sharon and we hope they leave no leaf unturned. It's still fresh in mind the case of another university study, Mercy Keino, the Nairobi university student whose murder was linked to William Kabogo the ex governor of Kiambu.
Garissa Governor Ali Korane is also in radar over botched assassination of his finance executive Muktar, a twisted case that has had the key witness, hired killer David Mwai murdered in police custody. The picture painted of killer Governors is nothing to be proud about. Regardless of the circumstances, killing Sharon and taking away the life of the unborn is cruelty and evil of high scale that isn't excusable. The police must ensure justice is served by getting all killers including the governor on concrete linking be brought to book. This must not remain a statistic.
---
Kenya Insights allows guest blogging, if you want to be published on Kenya's most authoritative and accurate blog, have an expose, news, story angles, human interest stories, drop us an email on

[email protected]

or via Telegram
---
PHOTOS: Migori Governor Okoth Obado Recieved With Jubilations As He Reports Back To Work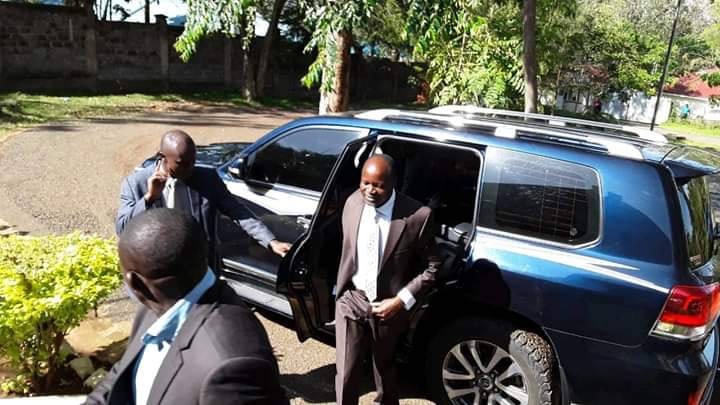 For 34 days, the county boss stayed without the luxuries and pomp that power comes with. Obado who was arrested and charged over the death of his girlfriend Sharon Otieno, would spend his days and cold nights in Industrial Area as he fought for the court to grant him bail and his wish was granted last week.
Mr Obado was released from the Industrial Area Prison on Thursday evening after being freed on cash bail. The governor is out on a Sh5 million cash bail but he cannot go to his palatial home in Rapogi because it within a 20km radius the court ruled he should not breach lest he is taken back to prison.
To conform with the terms, Obado has now moved to his old house in compliance with High Court bond terms that require him to stay away from Homa Bay's boundary by at least 20km.The Migori house belongs to BAT Kenya and was rented by the county administration in 2014. He vacated the house three years ago when the construction of his new rural home was completed. He has been operating from his Rapogi home, which is within the 20km radius.
Justice Jessie Lessit on Wednesday ruled that Mr Obado was entitled to bond, as none of the evidence and witnesses had directly linked him to the murder of the Rongo University student.
Unbowed by his tribulations which he has repeatedly attributed to politics, the Governor with full power apparatus, reported to work where his staff and supporters at the county's headquarters welcomed him with jubilation.
Obado chaired a meeting with his cabinet and was updated on various developments in his absence. Many had thought he'd resign from office given the murder case and integrity scope but all that seem not to be happening. There's supposedly an impeachment motion in the cooking to oust the governor in what can be said to be a looming battle. For now it's bsbk to enjoying power contraptions for the Governor who can't get out of his county.
---
Kenya Insights allows guest blogging, if you want to be published on Kenya's most authoritative and accurate blog, have an expose, news, story angles, human interest stories, drop us an email on

[email protected]

or via Telegram
---
Mixed Reactions As Kiuna's JCC Allows Gay Journalist Richard Quest To The Pulpit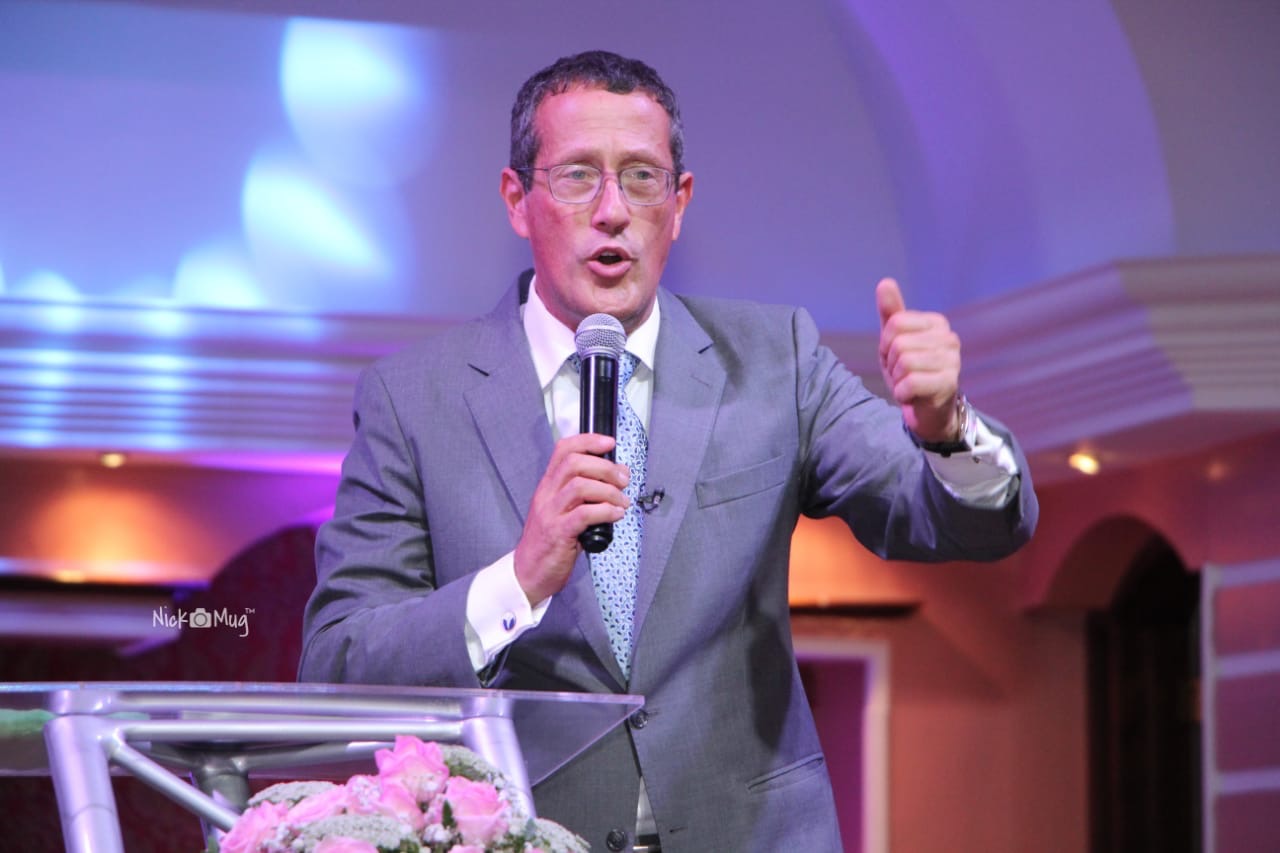 Homosexuality remains one of those taboo topics in Kenya such that when Obama visited Kenya, President Uhuru veered off discussions in that perspective telling his US counterpart that homosexuality is a non issue.
Under Kenyan laws, homosexuality is still considered criminal punishable by imprisonment. Kenya despite criminalizing the samesex relationships is however not as hostile on homosexuals as neighboring countries, Kenya has remained a safe hub for gays given the soft stance. There's reportedly a case in the brewing that would eventually see Kenya legalizing homosexuality and join rest of west countries now allowing same sex marriages.
The church especially the Kenyan clergy has been preaching against gayism and that's why it didn't come as a surprise when section of Kenyans criticized JCC when they hosted CNN's Richard Quest and allowed him to use the pulpit to preach during their Sunday service.
While there's nothing wrong with allowing him to the pulpit, it is unusual and newsworthy for the church to embrace Quest who's publicly gay having come out himself. Can this be read as the church giving a node to homosexuality? It is a statement that's being made not sure what they were saying.
Kenyans as always, had a lot to say on this particular matter in which the church is being accused of double standards and hypocrisy in the sense that, we have publicly declared gay people in the country that the church has never hosted, JCC is accused of clinging on the clout that the CNN journalist has come with since his entry into the country.
Sample of the comments:
Holly Kenyan; A Kenyan ,born and raised  who is a 100% a church attendant and never misses a church service  have never been given a chance in the same church to say hi!!! Richard Quest has been given a VIP sit and 30 minutes worth of airtime and first time church attendant.
Michael Kyale; Seriously ? We have allowed Mr. Quest who is GAY, without any apologies/repentance to speak on pulpit? Something not right here.
Mercy Amisi; I honestly see nothing wrong here. When Jesus died at the cross, the curtain at the temple tore into two, showing the church was opened to all. Funny how adulterous attending church sermons are now condemning JCC for welcoming Richard smh.
Richard Quest is in the country to shoot two episodes of his Quest Means Business which was to air live on Thursday and Friday but didn't given the bomb scares in the US.
---
Kenya Insights allows guest blogging, if you want to be published on Kenya's most authoritative and accurate blog, have an expose, news, story angles, human interest stories, drop us an email on

[email protected]

or via Telegram
---
Itumbi Daily Visits To Lang'ata Women Prison Raises Eyebrows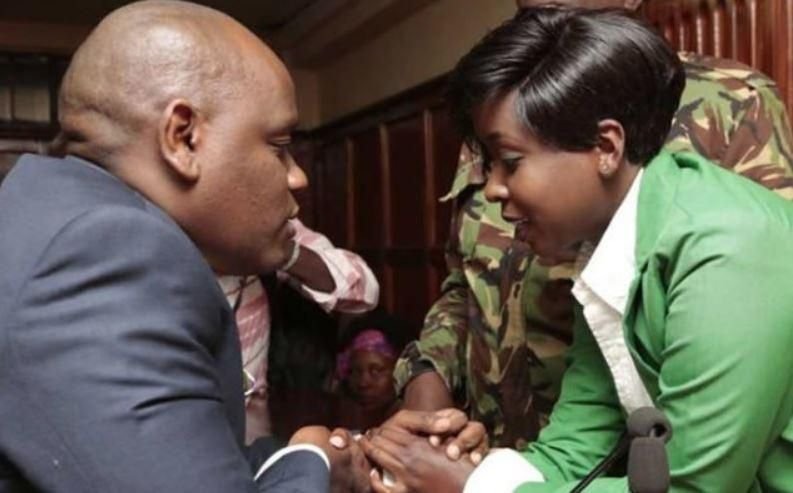 It is not a secret that there exists a very strong bond or attraction between Itumbi and Maribe even though he says their relationship is not romantic.
Ever since Jacque Maribe was first summoned for questioning on Monica Kimani's murder before her arrest, Itumbi has come out publicly in giving Maribe moral and other ends of support.
Despite Maribe always appearing with her fiancé Jowie, Itumbi has not shied away from anything even the cameras to cross the crocodile infested rivers for Jacque, in her las court appearance, Itumbi even joined her in the dick and tightly hugged her as Jowie tried so hard to assume.
The government's digital strategist who's said to now be in the cold after being blocked from entering Statehouse seems to be breaking the borders for his friend Maribe. He has written letters,  written poems the only thing Itumbi hasn't done yet is breaking down on camera for Maribe.
A source is now revealing to Kenya Insights that Itumbi has also been making daily visits to Lang'ata women prison where Maribe is being held. The source says he's a frequent visitor and gets preferential treatment whenever he visits.
Source tells us that he's accorded longer hours with the prisoner where they spend more time together. This has caused a discomfort in the prison walls as to why he should be given the preferential treatment.
Itumbi's sustained court appearance is said to be giving the case pomp and frustrating Maribe's chances of getting bail as its read that she has friends in high places that can influence the case.
The love or obsession that exists between these two is a whole new book.
---
Kenya Insights allows guest blogging, if you want to be published on Kenya's most authoritative and accurate blog, have an expose, news, story angles, human interest stories, drop us an email on

[email protected]

or via Telegram
---