Jacque Maribe Could Be Charged With Murder And Face Life Sentence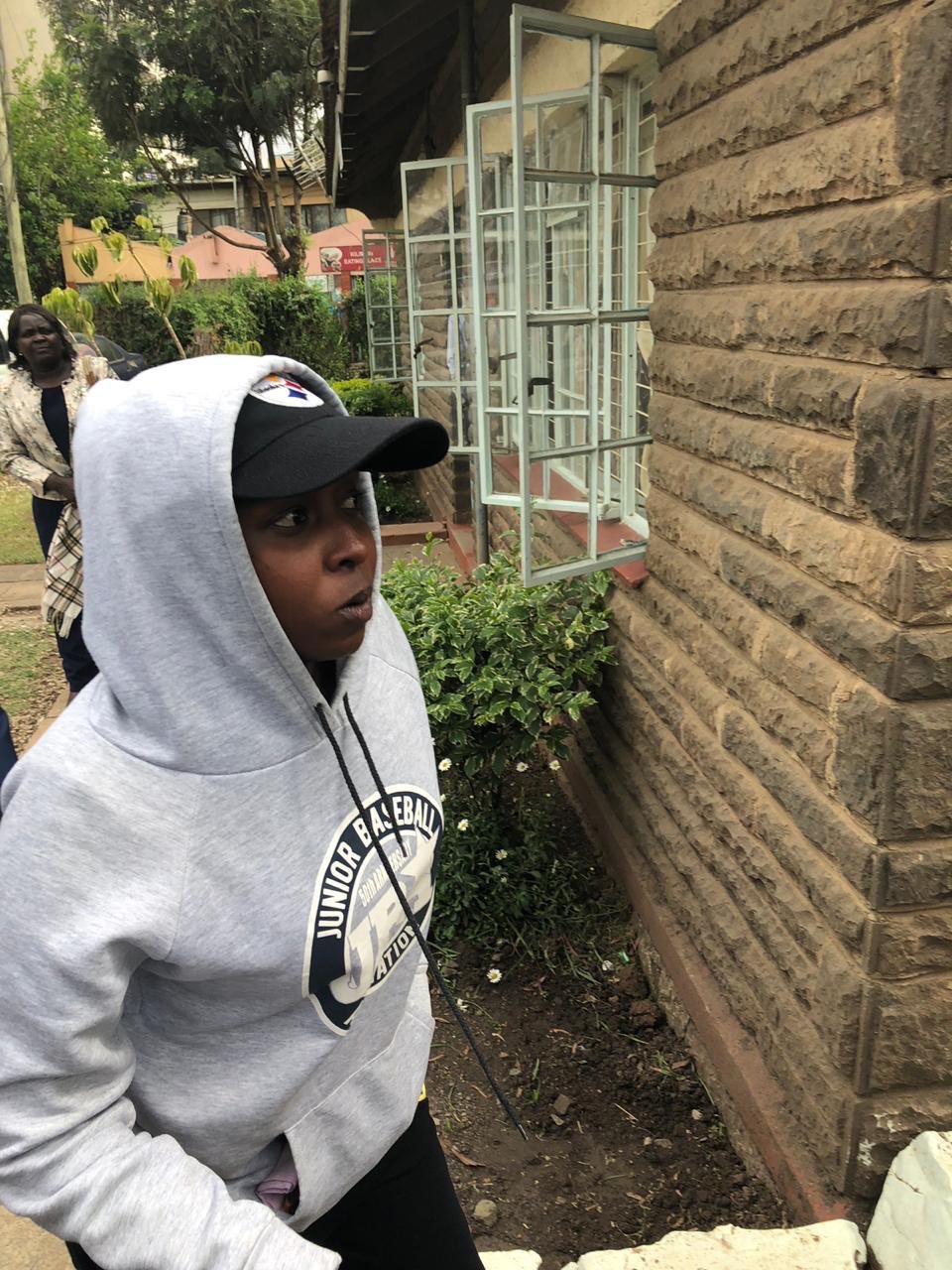 For Citizen TV's Jacque Maribe, things have taken a sharp twist from what used to be a fantasy and fairytale love story into tragedy. Joseph Irungu, the key murder suspect in the cold hearted killing of Monica Kimani in Kilimani.
Maribe has been a trending character in the story for one, her prominence and the fact that she was supposedly with the suspect moments after the killing had occurred making her a key witness in the case in which Irungu alleges that he was shot at while dropping off Maribe at her house in Lang'ata.
According to police trails, Maribe's car, a Toyota Allion KCA 031E was spotted at Luciane Apartments in Kilimani where Monica lives. According to neighbors, Joseph, popularly known as Jowi was well known to them and was the last one to be seen out of Monica's house before her body was discovered the next day. Dressed in a kanzu and a cap, records indicates that he passed through the gates with a fake identity of a Dominic.
Police on Thursday dusted TV journalist Jacque Maribe's car, Toyota Allion which they have detained at Kilimani police as they continue with investigations. According to police, Irungu was also driving the same car at about 1.30am on September 21, when he claimed to have been shot and wounded in the chest by a gunman who, Irungu said, escaped on a motorbike outside their house.
Irungu told police that he had picked up Maribe from a club in Kilimani which is incidentally the same neighborhood where Monica was killed and drove her to her house in Royal Park Estate, Lang'ata where he was supposedly shot at the gate after dropping her and this is where all her troubles checks in.
According to the police, there were no spent cartridges at the scene Irungu had alleged to have been short, no neighbor heard gunshots or screams. Irungu told the police that after dropping Maribe, he drove back to the gate where he had noticed suspicious characters and on confrontation, they shot him on the left side of his chest before fleeing off.
Logically, not unless he knew the said suspicious characters, he'd not drive back to the gate rather than calling the police or the security. Moving on, after he was supposedly shot, Irungu went back to alert Maribe on the incident and she drove him to Nairobi West Hospital. The script on the exact hospital has been changing, last I heard it was at the Mbagathi according to his lawyers in court.
Maribe and Irungu both recorded a statement at the Lang'ata police station where the police dismissed the shooting incident. It was at this point the cops started connecting the dots to the murder incident in Kilimani before arresting him at Maribe's House. It occurs that she has been housing the fiancé who's job other than his partying life is unknown. It also discredits the fact that he was dropping her off. He stayed with her and a typical Nairobi fuckboy who was housed and fed by the woman.
Irungu most likely created an alibi with the shooting to disconnect him from the murder scene and you can read from the body language that he's a manipulative, psychopath and partly smart that he knew the lady's weaknesses and exploited. He may have made her to corroborate his shooting if at all she wasn't privy and this puts her in a tight spot.
Homicide detectives have since summoned and interviewed Maribe for a second day running after Irungu the boyfriend was charged with murder signaling at a disturbed path for the blue screen darling.
Police are heavily relying on her testimony to affirm or discredit the shooting as this would give a breakthrough whether Irungu was indeed shot or he created an alibi to mislead investigating authorities. The shooting perhaps an afterthought after realizing he had left all his trails at the murder scene being the last person spotted at Monica's house or maybe he was indeed shot.
A lot of inconsistencies have been marked by investigators in the initial testimonies given by the two when they reported the incident at Lang'ata Police station on the very night that Monica was killed. Police are determined to confirm if he indeed picked Maribe up from a Kilimani club and drove her home and on the shooting incident or if it was a lie, having given an affirmative testimony earlier perhaps to defend a spouse, it puts her in much more trouble.
Perhaps it's in this backdrop that Maribe has hired one of the finest criminal law experts in town, Cliff Ombeta to represent her as grilling continues. Now law practitioners are raising red flags and serious concerns for Maribe.
Unconfirmed reports from sources indicate Jacque Maribe may be charged for being an accessory to murder, which carries a life sentence, she is said to have driven her killer boyfriend from the murder scene. In a more conflicting statement, she drove her from Kilimani to Lang'ata. She's however not being treated as a suspect but a key person of interest in the investigations so far.
One of Kenya's most prolific lawyers, Donald Kipkorir notes, "In Criminal Law, if you knowingly assist in any way a Person who murders as providing a car, you'll be charged with Murder; If you didn't have prior knowledge but got to know about it & you assist him create an alibi, you will be charged with Accessory to Murder Acter the Fact."
Irungu had used Maribe's car to the murder scene, he continues, "on conviction for murder, the sentence is only one, Death …. On conviction for Accessory After the Fact to Murder, the sentence is Life Imprisonment."
One can only hope that Maribe didn't help her spouse to create an alibi by corroborating the shooting which if determined, would risk her being charged with murder. Jowie's life is a mystery as mysterious as ever.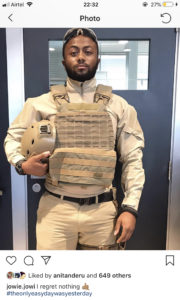 There's no known job that he holds other than presumed security job in Dubai and Afghanistan where it's not clear what he does. He travels a lot according to his Instagram page which leaves a lot to desire. Even here in Kenya apart from his hard partying, no one really knows what he does, word on the street is Joe is a professional hit man behind several executions in the city.
Investigators are also pursuing to determine the businesses that the late Monica Kimani was engaged in South Sudan where she worked in the embassy and supposedly ran family businesses. This would help the police in determining the motive of the murder.
Being someone whom has been living with the suspected killer, Maribe would be resourceful in helping the police in piecing up crucial information on his lifestyle and the relationship he had with the victim whom we gather was closer to him.
---
Kenya Insights allows guest blogging, if you want to be published on Kenya's most authoritative and accurate blog, have an expose, news TIPS, story angles, human interest stories, drop us an email on

[email protected]

or via Telegram
---